DENVER — Despite the fact that most virtual reality gaming experiences are solo missions, Punch Bowl on South Broadway wants to do exactly what its name suggests and make them well, "social".
The Denver-based restaurant, bar and all-around fun time debuted its VR gaming parlors at its South Broadway location on Wednesday evening.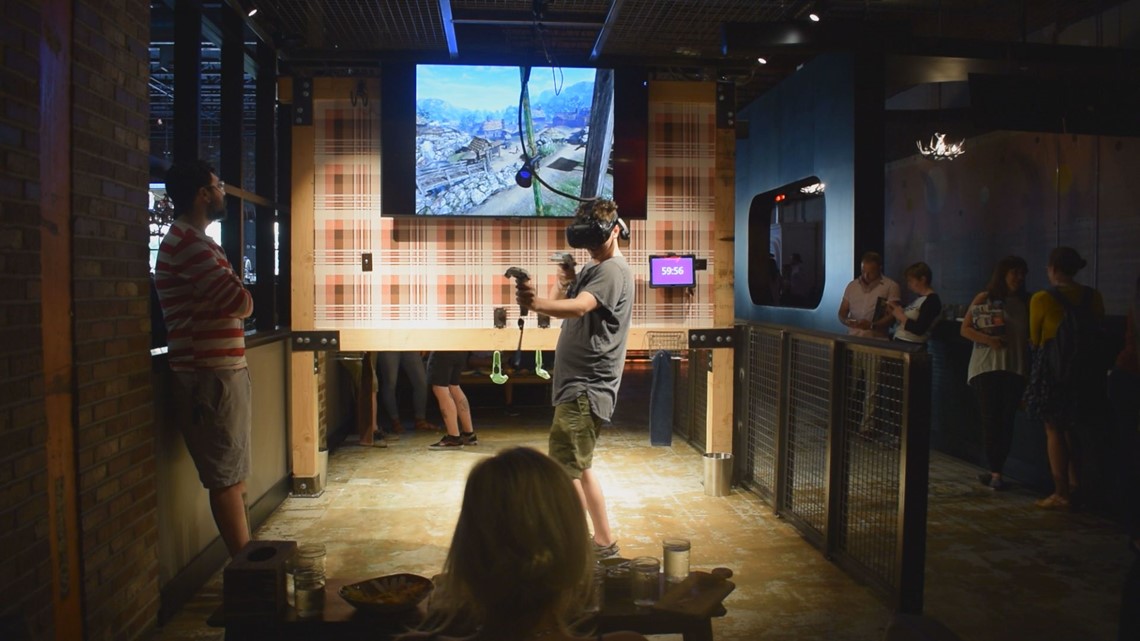 Punch Bowl's open layout lends itself for the experience to be "highly-inviting" rather than an independent endeavor. Each parlor (there are three) has a giant screen that shows spectators what the player is seeing in their headset. There's also couches and a table for people who aren't playing to relax and watch the action unfold.
Groups of up to eight people can rent out a parlor and share a headset to toggle through 10 games:
Space Pirate Trainer
Long Bow
Fruit Ninja
Elvin Assassin
Audio Shield
Light Blend VR
Zombie Trainer
Halo Ball
Sling Shot VR
Xortex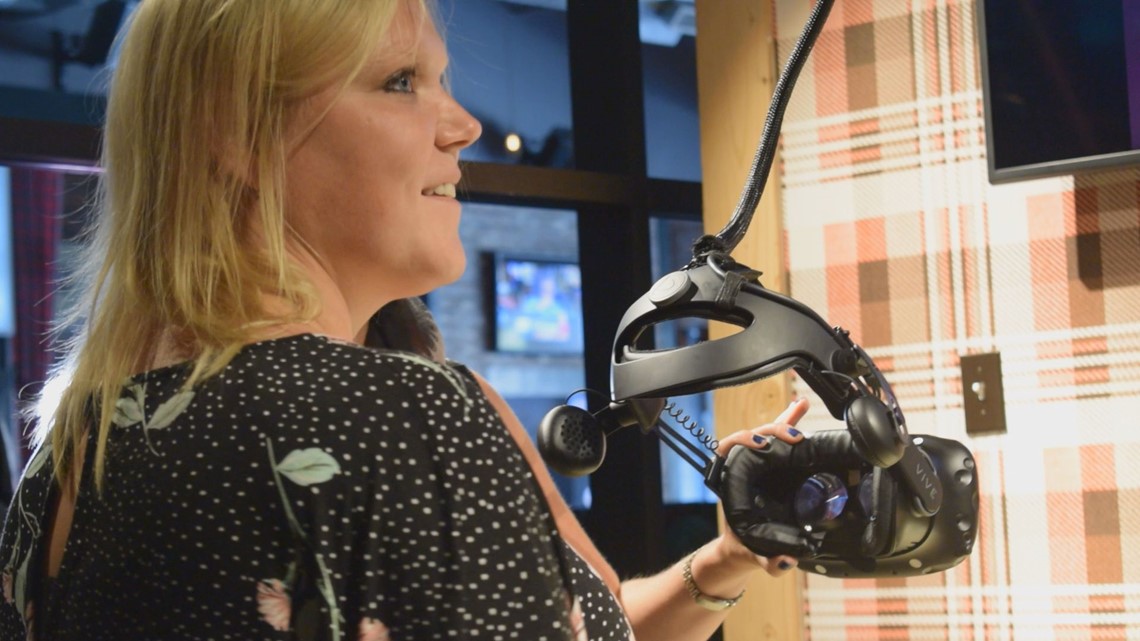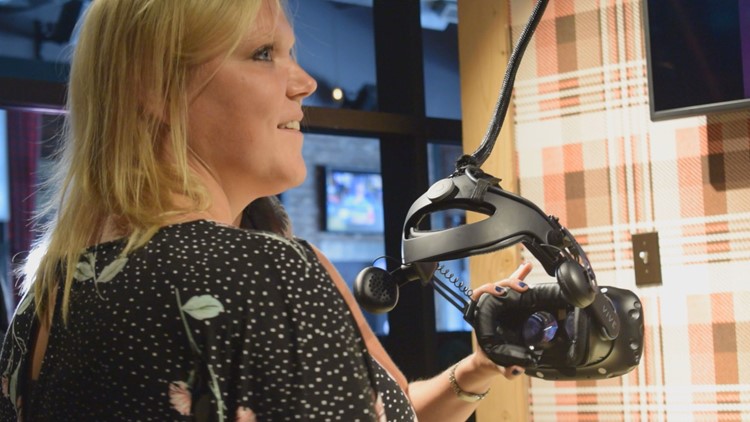 "Beginners will enjoy popular games such as Fruit Ninja, while more advanced players will delight in racking up the points against enemy drones in Space Pirate Trainer," a release from Punch Bowl read.
Although the experience is for all ages, Punch Bowl as a whole becomes 21 and up after 10 p.m. every day of the week.
Fans who want to try out the VR experience can only visit Denver's South Broadway location; the newly-opened Stapleton PBS will not offer VR as there isn't enough space. VR is currently offered in the Austin, Atlanta, Sacramento and Chicago Punch Bowl Social locations.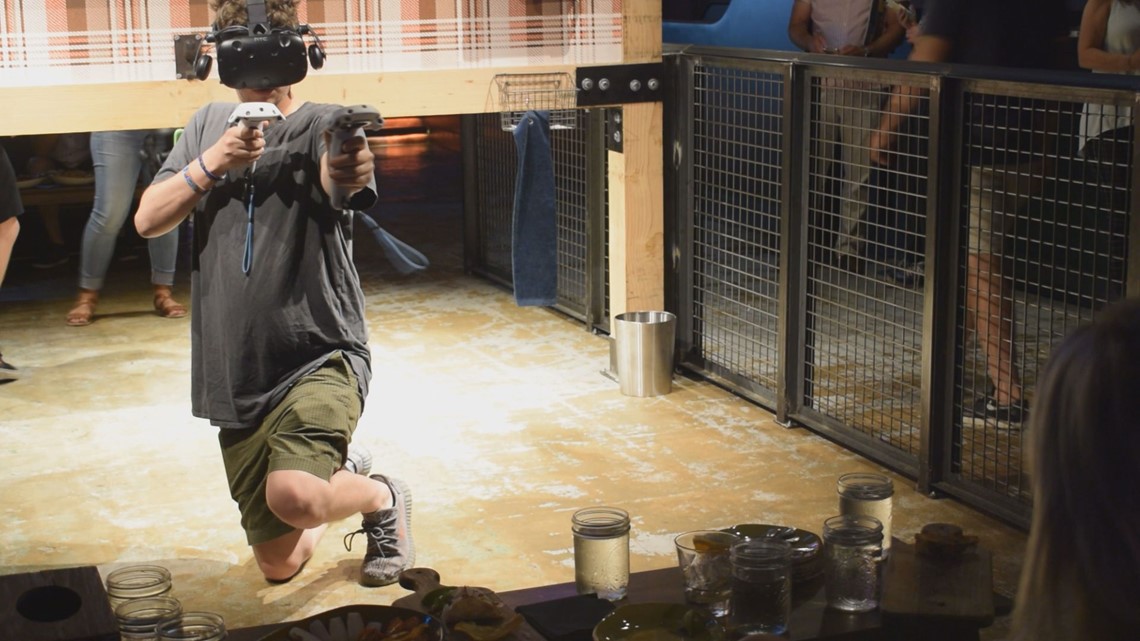 Prices for the parlors vary by the time of the day, starting at $20 per half hour and $35 per hour.
The Denver Museum of Nature and Science also debuted a VR Arcade this month. Learn more about that here
VR at South Broadway Punch Bowl