COLORADO, USA — You don't need to hide by the air conditioner to get a little relief from the heat.
Here in Colorado we are lucky to have amazing scenery, much of which can also provide an escape from those 80 and 90 degree days.
If you are sick of sweltering, here are nine ideas to help you cool off without having to hide inside:
Mt Evans
About an hour and half drive to the summit from Denver, it's a fairly quick escape from the summer heat. And being on top of a 14er does cool you off pretty quickly. The temperature at the top is typically 20-35 degrees cooler than in the city. And you will probably even get to see a few mountain goats!
Cave of the Winds
Located outside of Colorado Springs, about an hour south of Denver, the vast, complex caverns were discovered in 1881 by brothers exploring the area. And a tour inside the caves is a perfect activity on a hot day: they stay about 54 degrees no matter the temperature outside.
Fairplay
An hour and half outside of Denver, the small town of Fairplay will often be a moderate mid-70s on even the hottest days in Denver. An old mining town, a stretch of 40 historic buildings has been preserved as "South Park City," the town's official name from 1869-1874. So yes, you can visit the real South Park. It's also the home of Burro Days, one of the oldest and most exciting festivals in the state.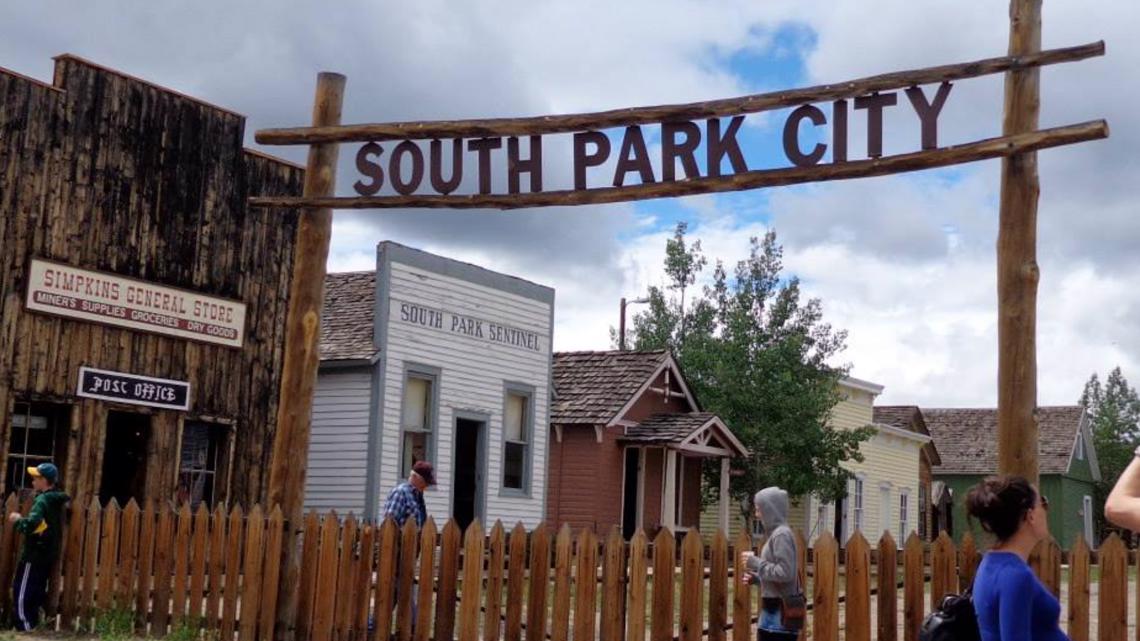 Pikes Peak
Another of Colorado's 14ers, the temperature at the summit of Pikes Peak was just over 50 degrees on Monday while Denver baked at 90. There's a summit house at the top where you can grab a cup of hot cocoa and a fresh donut.
Winter Park
It's no surprise a place named Winter Park would be a good place to cool off in the summer. Although it's well-known for skiing and snowboarding in the winter, visitors can mountain bike, play miniature and disk golf, navigate through a giant maze or ride down their alpine slide during the summer months. Most of the summer activities open June 16 this year.
St Mary's Glacier
Those who are missing the snow can get their fix by taking a short hike up to St. Mary's Glacier. Outside of Idaho Springs, the trailhead is less than an hour from Denver. It's a quick 1.5-mile round trip to the beautiful lake and glacier great for year-round snowball fights and sledding.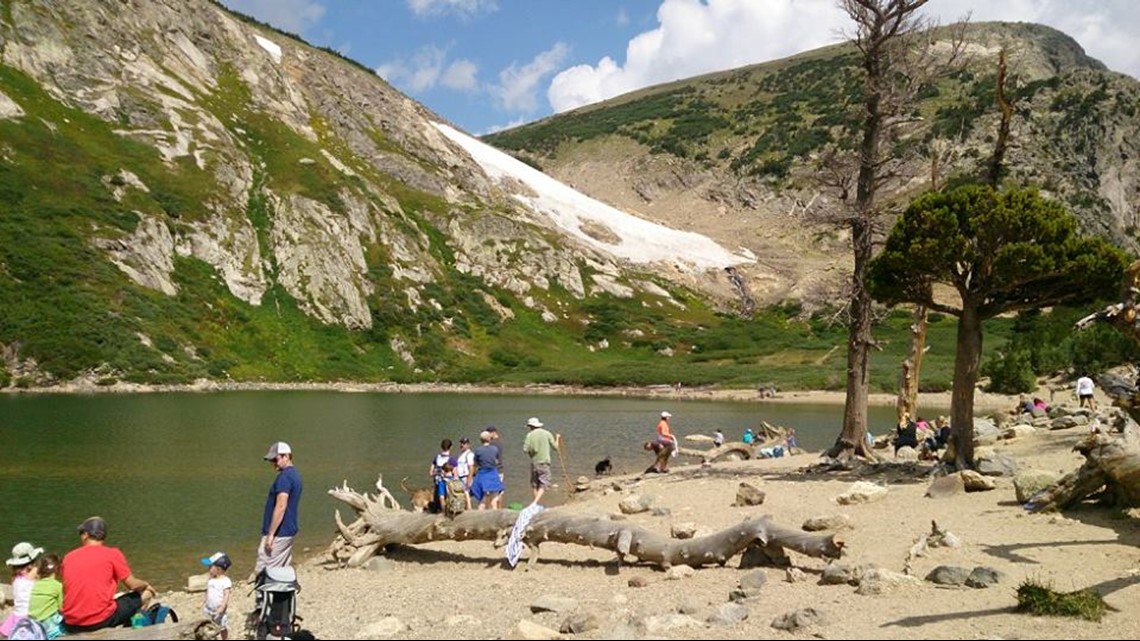 Water World
The temperature at the park will still be hot, but you'll cool off very quickly once you get in the chilly water. The 67-acre park has over 50 rides and is one of the largest water parks in the country. If you're going on a weekend, just be ready to wait in some long lines.
Leadville
Gaining elevation generally means dropping degrees so why not head to the highest incorporated city in the United States. Leadville sits at over 10,000 feet an can regularly be at least 15 degrees cooler than Denver. While in the town take a tour of the Matchless Mine, do some shopping, visit the National Mining Hall of Fame and Museum and stay at 1886 Deleware Hotel for the night.
SNÖBAHN
Itching to get back out on that ski or snowboard? You can at SNÖBAHN , an indoor ski and snowboard center in Denver. They have an alpine slope that works sort-of like a treadmill and a freestyle center with a ski jump onto a soft airbag. They also offer lessons and summer camps for kids.