CRESTED BUTTE, Colo. — It was a snowy spring, and that means that some of the most common wildflower hikes might be a little socked in ... especially in Crested Butte, which is considered the wildflower capital of Colorado during most years.
Nevertheless, there are still incredible, colorful sights to see. Here are some recommendations for hikes in Crested Butte, or closer to home if you're not quite up for the four-hour drive.
PHOTOS: Crested Butte Wildflowers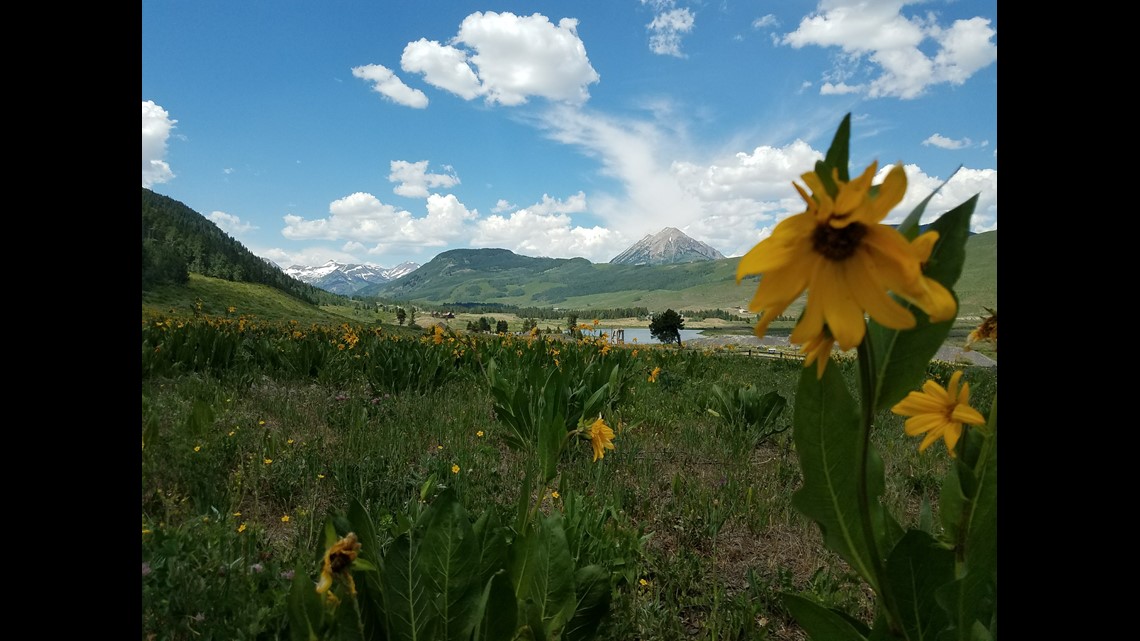 MORE HIKES: Where to hike for stunning wildflower views near Crested Butte
This story is part of our weekly 9Adventures series. What Colorado adventure should we check out next? Let us know using #9Adventures.
Crested Butte
Crested Butte is a little tough this year with so much snow, but if you head out to the wildflower capital of Colorado, you can get some steps in on the Woods Walk.
An easy saunter through the woods, this hike takes you through an amazing aspen grove with hundreds of columbines taking over the undergrowth. A ton of other flowers are here as well, including paintbrush, alpine sunflower, lupine, creamy buckwheat, monument plant and many more.
Once the snow melts a little more, locals tell me the flowers will keep popping.
Read more about the hike here: on9news.tv/2YNYYuq
The West Maroon trail to Aspen has some of the best flowers I've ever seen. Right now, I've heard the trail is socked in with snow. Maybe if you wait until August, the trail will be ready to go.
Read more about the West Maroon trail here: bit.ly/32j70xu
Another one of my favorite CB wildflower hikes is to Copper Lake. Close to town, this guy has it all. A lake. Rad flowers. And some really cold stream crossings. Those are not my favorite, but the flowers above this beautiful lake are. Also, the times I've hiked here, I have not passed a soul.
Read more about this wildflower hike here: bit.ly/2Leysa7
After a hike like this, I feel inspired, and tired, and hungry—I've been known to hit up Nicky's Mini Donuts every time I wrap a 12-miler up in CB.
Looking for something that's not of the 12-mile variety? Brush Creek Trail should also be pretty doable right now. It's flat. Full of flowers and views. Not too shabby.
You don't exactly earn your donuts, but go get one or two anyway.
Read more about the hike here: bit.ly/2u6JRNX
Hikes closer to home
A lot closer to town, but also a trail with knockout flowers, is Green Mountain. This year, I've seen more lupine and paintbrush than ever on this metro-area hike.
A few times I've also seen coyote and elk. There are so many combinations of hikes and loops on this mountain, I never get bored. My favorite after-work hike.
PHOTOS | The wildflowers on Green Mountain are absolutely amazing right now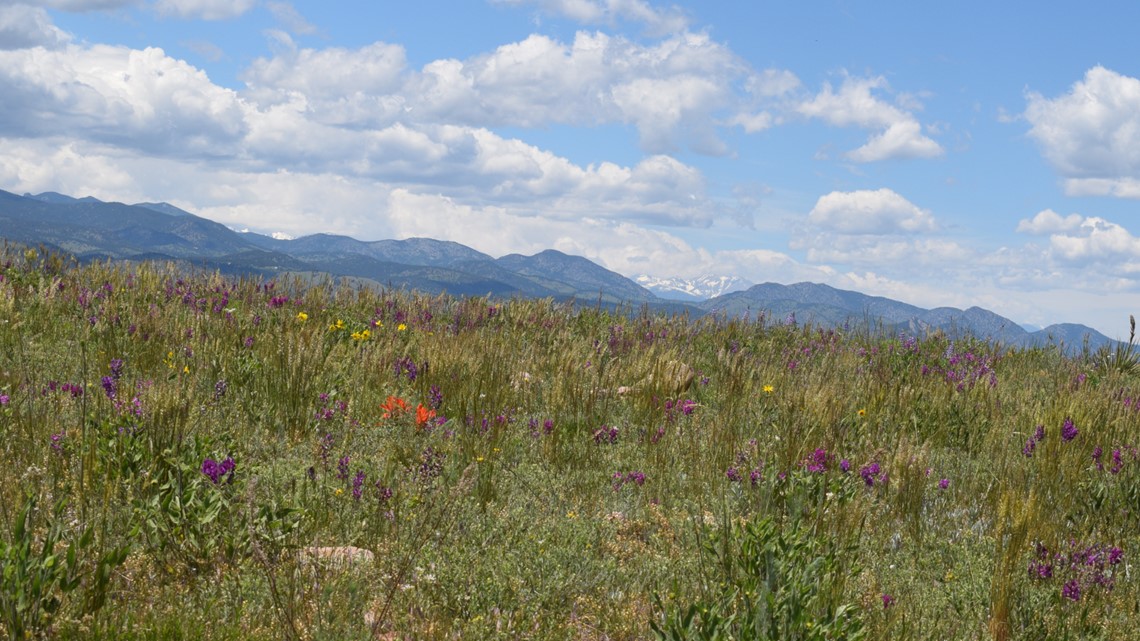 Read our trip report on Green Mountain here: on9news.tv/2XDK50V
North Table Mountain is a close second to Green Mountain for the after-work hike. Rad views of the city, and flowers popping all over the meadow up top. I've never seen a coyote here, but I've heard one.
This hike pairs well with a brew from Mountain Toad in Golden.