Along a winding, curvy mountain road that's often frequented by sports car drivers and motorcyclists (especially during the warm summer months) is Evergreen.
Evergreen, a 11.58-square mile community located about 29 miles west of Denver, calls itself a "warm respite from Denver's big-city bustle."
With the mountains serving as its natural backdrop, complete with miles and miles of trails, Evergreen attracts many outdoor sports enthusiasts.
PHOTOS: Enjoying Evergreen, Colorado through the decades
Among its many summer offerings are camping, backpacking, hiking, horseback riding, mountain biking, climbing and more. (Three Sisters Park nearby is extremely popular with hikers and mountain bikers!)
It's quaint main street also offers casual cafes, wineries and ways to pass an afternoon window shopping at galleries and boutiques.
Join us Friday on Instagram as we tour this picturesque town!
Evergreen: Pioneering History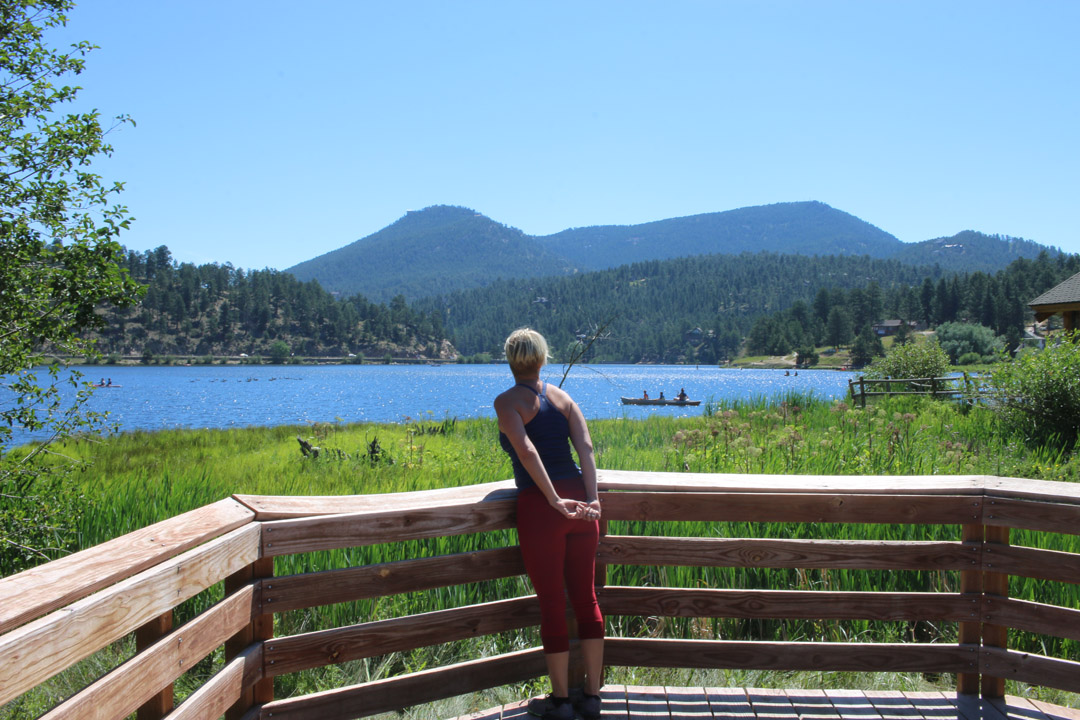 In 1803, Evergreen's future land was sold as part of the Louisiana Purchase, yet remained hunting grounds for Ute, Cheyenne and Arapahoe Indians.
By 1858, gold miners and prospectors began pushing through the area on the hunt for gold in the mountains.
In 1861, the Evergreen Township survey completed, the government's land became available for homesteading in 160-acre parcels.
Thomas Cunningham Bergen led a group of ten strapping men to the area known today as Evergreen, and convinced them to help him build a cabin in the grassy valley now called Elk Park.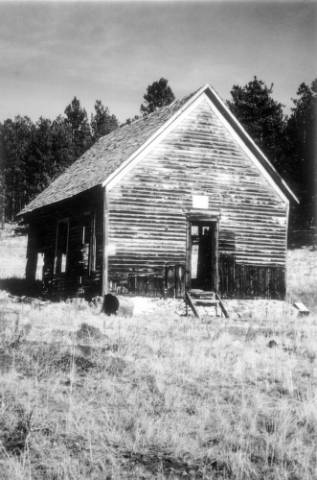 The "Bergen Park" settlement was situated along the Mount Vernon toll road, heading into Colorado's mining districts. The home would provide meals and a night's lodging for weary travelers for one dollar.
The demand for lumber in the city of Denver allowed Evergreen to grow with loggers and lumberjacks. It also became a resort of sorts for the wealthy to come and camp or vacation.
Evergreen was also once as the homestead of John J. Clarke in 1878. The 350 acres were home to just a small cabin (that still exists), where Clarke logged, raised cattle, and lived.
In the 1920s, the ranch was purchased by Lucius and Hazel Humphrey, a couple from New England. Lee worked for the Rocky Mountain News for 25 years and at the Denver Post for a decade, driving two-and-a-half hours every day into the copy desk in Denver. He was known as one of Colorado's first commuters.
His home today is a museum known as Kinnikinnik Ranch, offering tours and children's activities.
Evergreen is still home to many families descended from Colorado's early pioneers.
It is also home to the Hiwan Homestead Museum. The 25-room, rustic lodge on its site was built between 1880 and 1942, featuring restored rooms furnished with the original residents' belongings.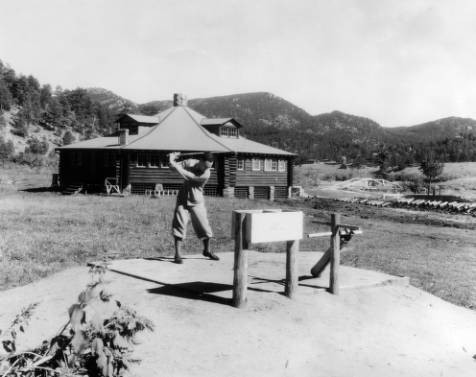 Hiwan Homestead was a mountain retreat for many: including Civil War widow Mary Neosho Williams in the 1890s, an aristocrat who would camp at its lodge.
Six generations of notable families lived in the rustic mountain lodge before it was developed as a museum by Jefferson County Open Space in 1974.
Free tours are offered during its open hours. A collected of southwestern Indian artifacts are also on display.
Evergreen really became established as a summer getaway with the establishment of Denver Mountain Parks in 1911.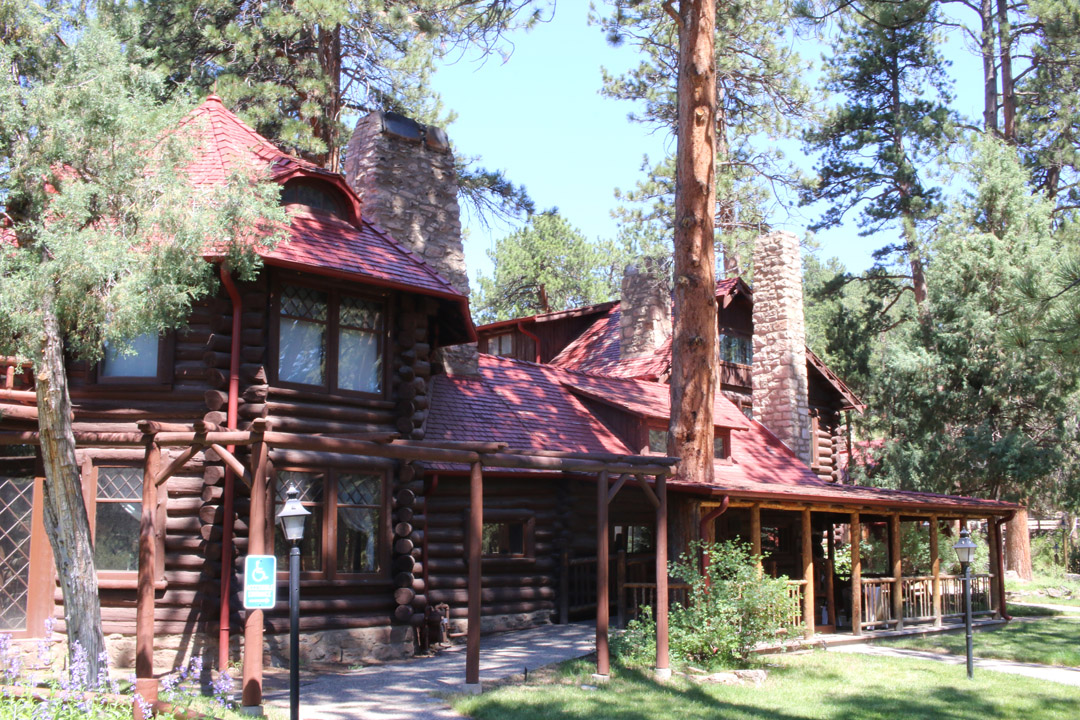 The Lariat Loop Byway takes its name from the historic LARIAT TRAIL, a 5-mile road from Golden up the front of Lookout Mountain to Buffalo Bill's Museum and Grave. The Lariat Trail was built by "Cement Bill" in 1913.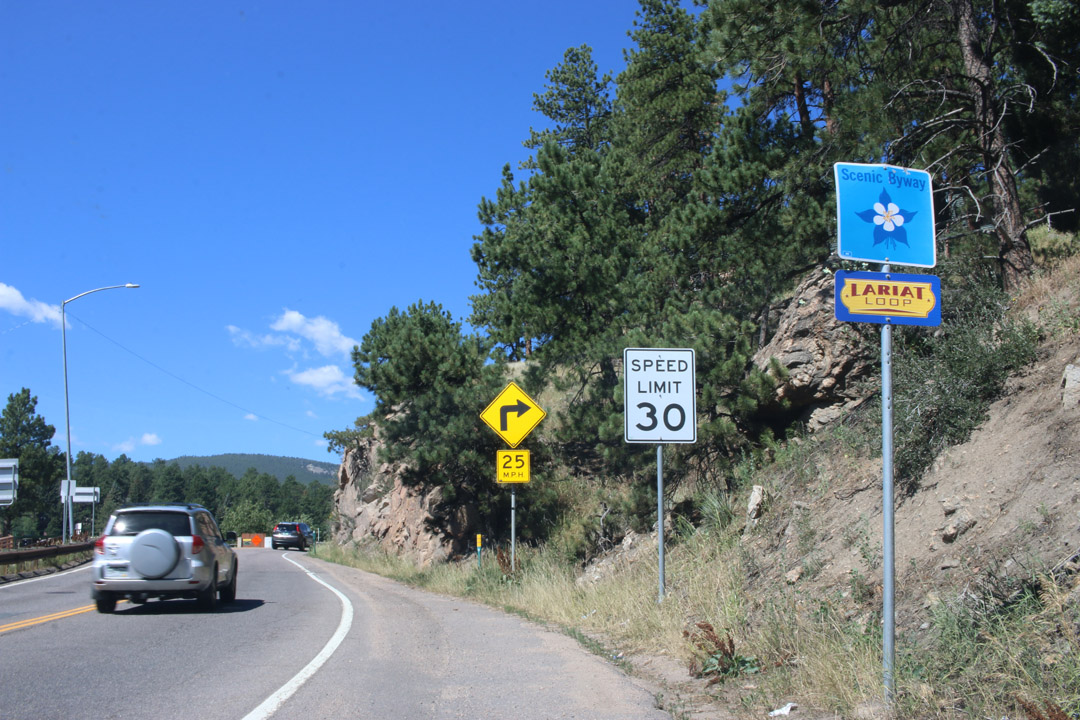 Later, Denver Mountain Parks would acquire the 420-acre Dedisse Ranch and 18 acres (including the golf course) from the Troutdale Hotel.
Evergreen Lake House, at the centerpiece of the mountain town, was built by the Civil Conservation Corps between 1932 and 1933.
Evergreen Today: Still a Mountain Getaway
Evergreen sits just West of Denver, making it an easy getaway with plenty to do outdoors.
PHOTOS: Evergreen, Colorado, a nearby mountain getaway
Clear Creek, Bear Creek and the Blue and Colorado rivers are all near Evergreen, making the community a go-to spot for water sports lovers, too — kayaking, whitewater rafting, fishing and tubing are all popular sports there.
Evergreen Lake is a great spot for sailing, paddleboarding, boating (gas-powered engines are not allowed), and kayaking. The lake itself is surrounded by a 1.3-mile surface trail frequented by families, walkers and joggers.
Stop by the Evergreen Lake House, located on the west end of the lake, a rustic log cabin that's often rented out for weddings and other events.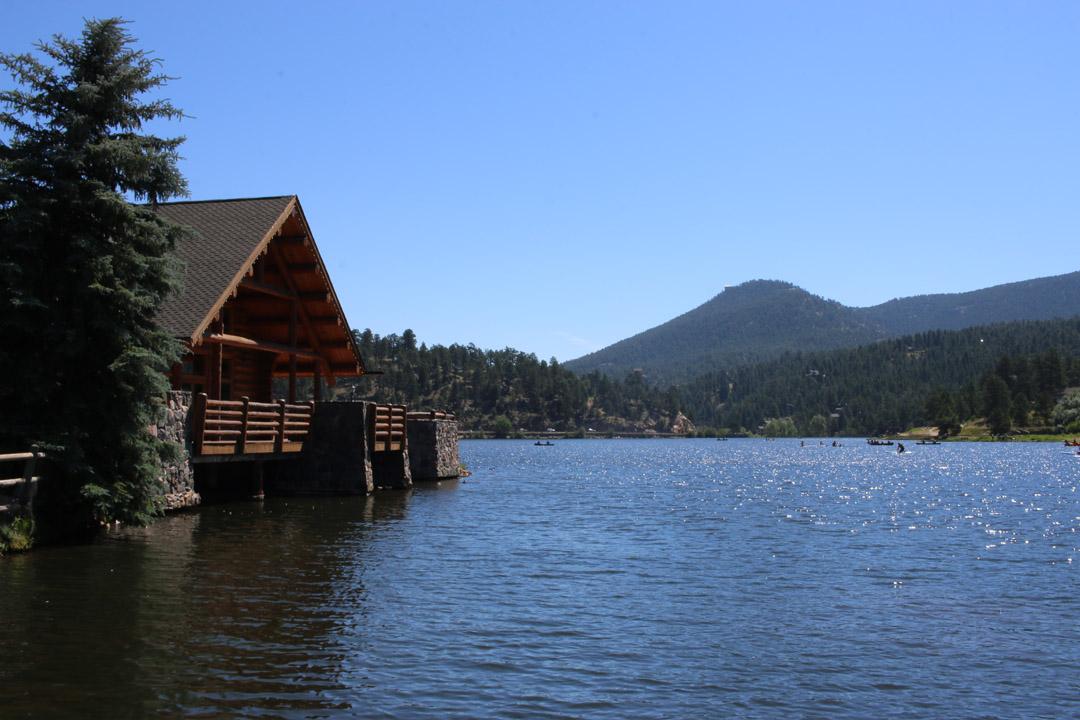 Evergreen is a hub of winter adventure sports, too, such a sledding and riding snowmobiles.
Evergreen is also home to Luckylure Christmas Trees (5231 County Hwy 73), a holiday activity center and tree farm that makes it a fun place to visit in December.
Visitors have plenty in the way of dining, too. All throughout the community there's no shortage of restaurants, brew pubs, you name it.
Cafes, Wineries, and A Slow Stroll Through Town
If there were one community that really loved its cafes, it would be Evergreen.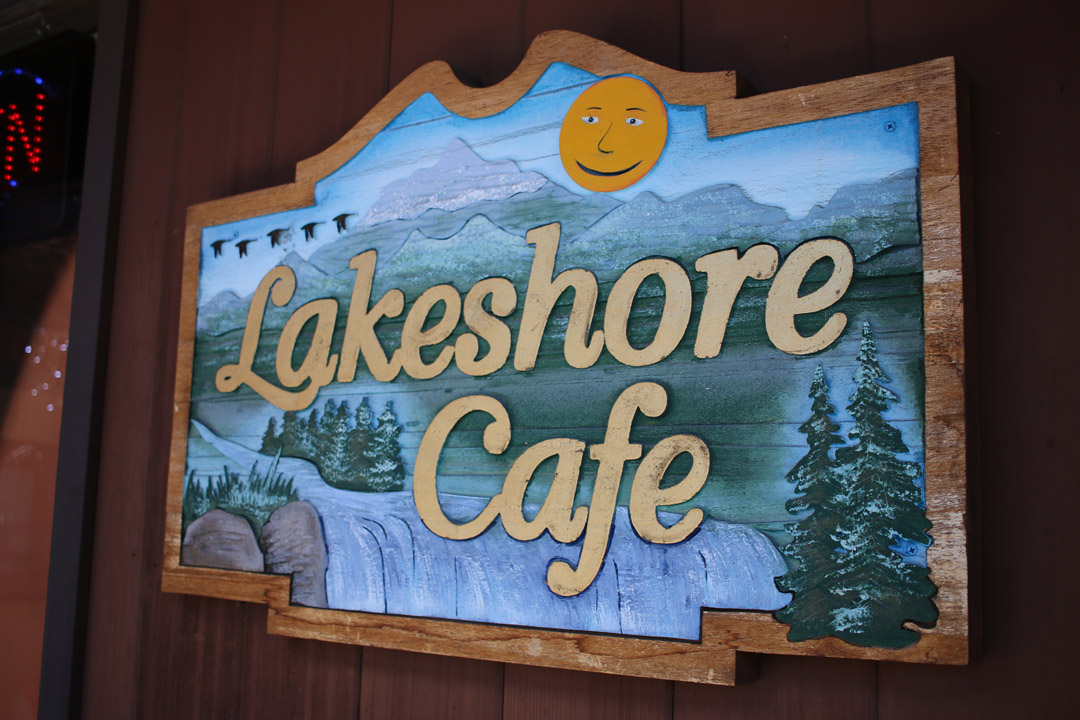 Among the options are the Country Road Café (26490 CO-74); Dandelions Café (32156 Castle Ct.); Wildflower Café (28035 CO-74) and Lakeshore Café (29011 Upper Bear Creek Rd.) are cozy eateries great for breakfast or lunch.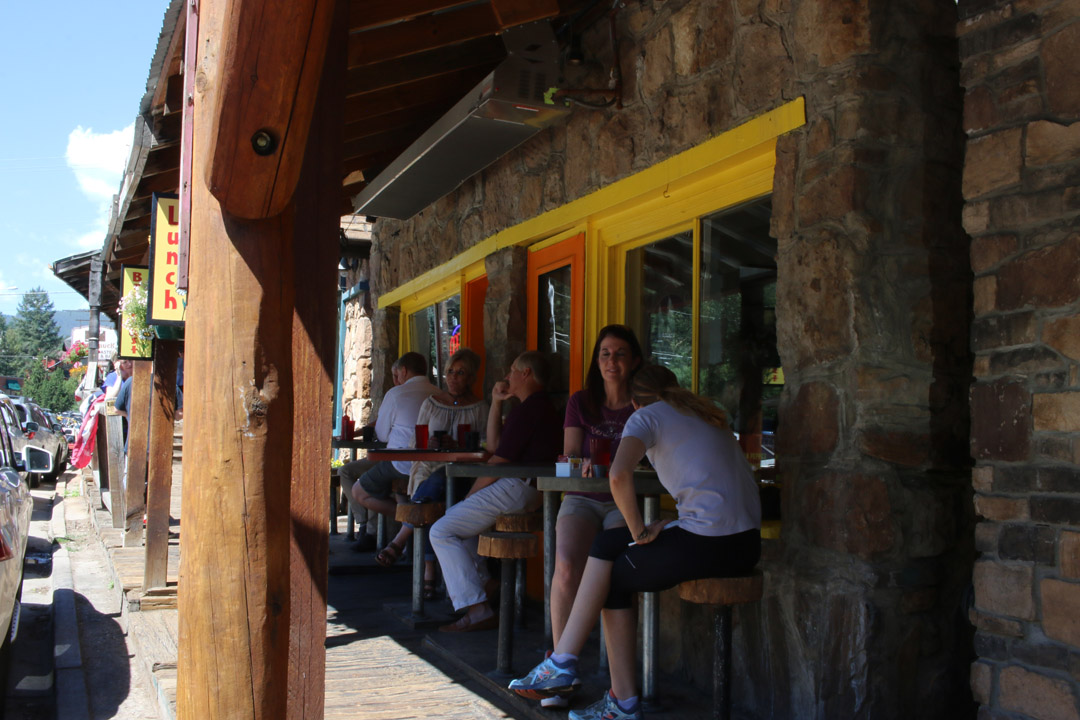 Looking for a craft beer? Lariat Lodge Brewing Co. (27618 Firewood Dr.) is a great little microbrewery that also serves regional grub and has outdoor seating with some stunning views of the surrounding scenery. It has a great dog friendly patio, too.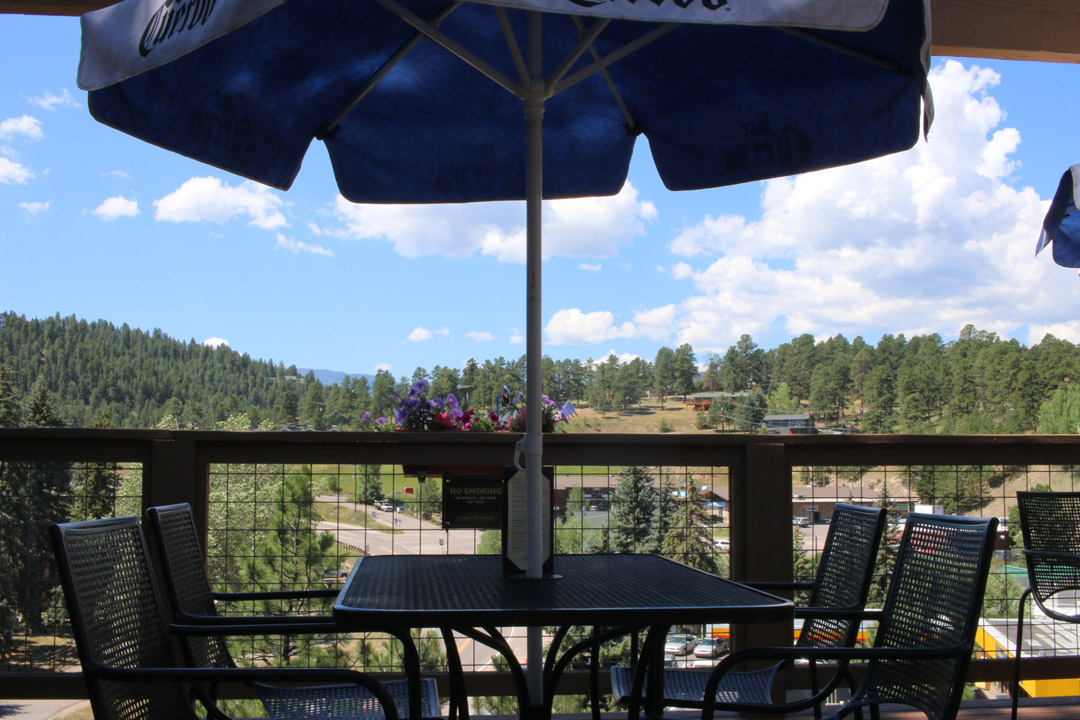 Another option is the Evergreen Brewery & Tap House (2962 Evergreen Pkwy #201), which serves fun brews like its Crank Yanker IPA, Demshitz Brown Ale, Miner's Milk Stout and Two Kilts to the Wind, to name a few.
Revival Brews (27845 CO-74) is another option.
Sweet lovers will find their nirvana at Alpine Pastries (4602 Plettner Ln), a local shop serving custom cakes and handcrafted chocolates, plus pastries and other goodies. Muddy Buck (28065 CO-74) is a rustic coffeehouse that also has a bar (yep) and sometimes live music.
Dinner options run the gamut, too: Tuscany Tavern (32214 Ellingwood Trail #110) is a great Italian spot; Beau Thai (1262 Bergen Pkway #E108) has some top-rated Thai food; and Cuisine of the Himalayas (1262 Bergen Pkwy #E100) serves authentic Indian food.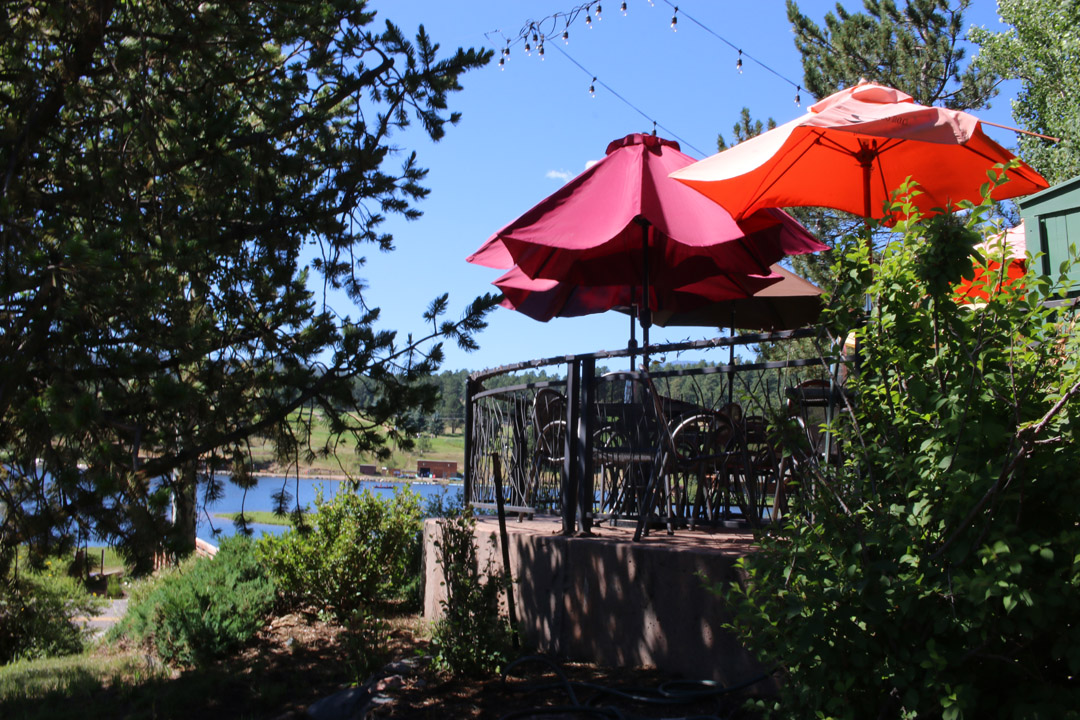 Willow Creek Restaurant (29029 Upper Bear Creek Rd.) affords patrons some stunning views of the lake and mountains while they eat locally sourced, American fare.
Enjoy some local wine and appetizers with Bear Creek as your background music at Creekside Cellars. It's a great way to spend a sunny afternoon.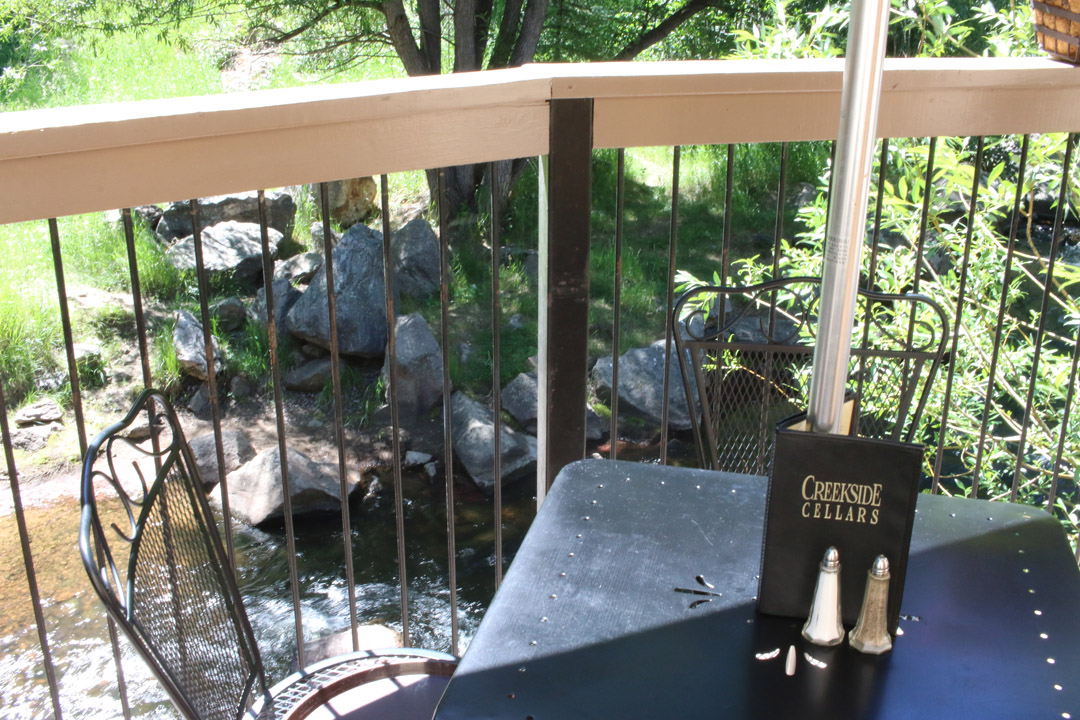 If you're feeling adventurous, head to The Wild Game Experience, which includes menu items like wild boar and buffalo, plus more run-of-the-mill items like chicken and beef. The Wild Game Experience also has a bowling alley, arcade and clubhouse.
Evergreen is also a hub of arts and culture. The Evergreen Center for the Arts hosts live plays, dances and other performances year-round, and the community has several art galleries.
The Evergreen Jazz Festival (July 28-30 this year) draws visitors from all over the nation, as does the Evergreen Bluegrass Festival (Aug. 19).
Because of Evergreen's close(ish) proximity to Denver while still maintaining its mountain-town feel, the community is a popular place for people to live.