On the very western edge of the town of Littleton is Ken Caryl, a 9.76-square-mile census-designated place that touches the western foothills and affords stunning views of the Rockies beyond.
It's great for nature-lovers year round … and becomes particularly appealing in the winter. But we'll get to that part in a minute.
This story is part of our weekly 9Neighborhoods series. Join us on Instagram at noon on Friday for a photo tour of Ken Caryl!
PHOTOS: Exploring the Ken Caryl neighborhood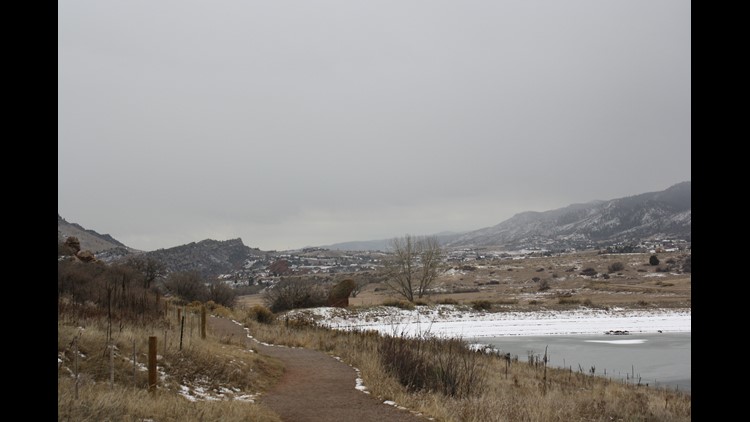 An early history … and then a gateway to the west
Most of the time in 9Neighborhoods, our history starts with pioneers … but let's go back a little bit farther.
People have been drawn to the Ken Caryl area for thousands of years, specifically to the Hogback. You can't blame them: the rock outcrops provided shelter and warmth during the winter months.
According to Ken-CarylRanch.org, archeologists found one shelter in the area that had been in use for 4,500 years! Historians have since found numerous examples of ancient pottery and weapons, and some of the artifacts in the area delayed the opening of C-470.
Later on, the area was settled by the Arapaho and Cheyenne tribes -- in fact, even Arapaho Chief Niwot himself was known roam the area (even though historians say he preferred Boulder).
Another key part of Ken Caryl's history started with the Gold Rush, specifically a guy named Major Robert B. Bradford, who opened what's known as the "Bradford Road" in 1860. This was a toll road from Denver into the mining towns that went right up to the Hogback.
He ended up settling down in a ranch in Ken Caryl Valley, but Ken-CarylRanch.org reports that when his third wife tried to sell the property after his death in 1876, she had a hard time doing so because it was so far away from the city -- and this even prompted an editorial in the Rocky Mountain News.
Other homesteaders also settled in what was then known as Bradford City, including quite a few Civil War veterans.
Another big part of Ken Caryl's history was Ken Caryl Ranch, a gorgeous mansion built on land that John Shaffer first purchased in 1914.
Shaffer's empire included the Rocky Mountain News, Denver Times and the Denver Republican newspapers (unfortunately, none of those still exist).
The Manor House on the ranch was 8,000 square feet and had 20 rooms and six bathrooms. Shaffer would go on to add more buildings to his property, including living areas for his sons.
Shaffer ultimately sold his newspaper empire, and the property was taken over by the banks and later a series of new owners.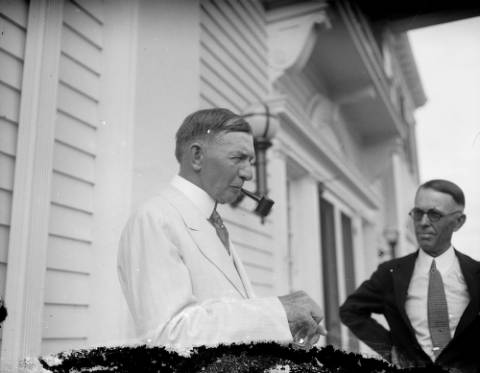 True development of the Ken Caryl area didn't begin until the 1970s and 1980s. This included the addition of the huge Lockheed Martin facility you see off Deer Creek Canyon Road, and the housing developments you'll see surrounding the valley itself.
We talked a little bit about C-470 above, but this highway was actually a boon to development in the area when it opened at Ken Caryl Avenue in 1987 (to much fanfare, for the record).
There's an exhaustive look at Ken Caryl's history and some of the early settlers here: http://bit.ly/2jW9qgI
A winter wonderland for families

With a suburban location that makes it easy to both get into the mountains and to downtown Denver, it's probably not a shock that there's lots of great stuff for families … especially as the weather gets colder.
For example, at South Kipling Parkway and West Ken Caryl Avenue, is the Ken Caryl Sledding Hill — a pretty much epic spot for that favorite winter pastime (when there's snow, that is). It's a mega-hill located on an undeveloped park adjacent to the Williamsburg Park.
Another idea for a family outing? The Denver Botanic Gardens' Santa's Village at Chatfield Farm (8500 W. Deer Creek Canyon Rd.), where kids can meet Santa, Mrs. Claus and his reindeer at his cottage, plus check out the colorful array of holiday lights strung across the trees and plants. There's also crafts, a hayride, a "Santa Cinema" and a workshop with vendors.
It's a holiday favorite in Colorado every year, and this year is no exception. Check out a video below:

Can't see the video? Click here: https://youtu.be/EmXugd8RoGQ
More than just epic Christmas lights
Ken Caryl does its part to recognize the men and women who have fought for the U.S. at its Veterans Monument, located at the southeast corner of Crestone Mountain and Sangre De Cristo roads. The monument includes "Honor Bricks" that are personalized with soldiers' names.
While mostly a residential area, Ken Caryl has a few businesses worth noting. One is the little wedding chapel on a hill that's visible driving along C-470. Its owned by Wedgewood Weddings and is one of the top-rated venues in metro Denver.
The neighborhood has many big-box retailers and restaurant chains, as well as a few that are locally-owned.
One shopping center surrounds the West Ken Caryl Avenue and Shaffer Parkway intersection. There, for example, is Okinawa Sushi (12652 Ken Caryl Ave.), which is adorned with a dramatic sailfish and serves all the yummy raw-fish regulars. Right next door is Pho 92, and next to that is a family-friendly pizzeria — Lil' Ricci's NY Pizza. Nearby, Coal Mine Dragon (12482 W. Ken Caryl Ave.) is a Chinese café that offers takeout and delivery.
Just up the road — north of the West Ken Caryl Avenue and West Chatfield Avenue intersection — is another shopping area. Standouts there include G.I. Jodi's Bar & Grill (11550 W. Meadows Dr.), a military-themed bar and grill and Tres Potrillos (11707 W. Ken Caryl Ave.), a Mexican comfort food restaurant.
Other shopping centers in Ken Caryl are located at South Kipling Street and West Chatfield Avenue and a smaller one at West Ken Caryl Avenue and South Garrison Street, as well as at South Kipling Parkway and West Bowles Avenue.
A gateway to the outdoors
You probably already knew that Jefferson County, which its proximity to the Denver metro area, is home to some very popular hiking and mountain biking trails.
But hey, they're popular for a reason -- and that's because the scenery is absolutely amazing.
Head west on West Ken Caryl Avenue into the foothills and you'll find South Valley Park, which has some pretty impressive sandstone spires and cliffs -- as well as a one-of-a-kind view of the Hogback and foothills.
The trail here is more or less flat, with another trailhead off Deer Creek Canyon Road if the one on Ken Caryl gets full.
It's also a popular spot for beginner mountain bikers. You can read more about what's available in South Valley Park here: http://bit.ly/2C8h26E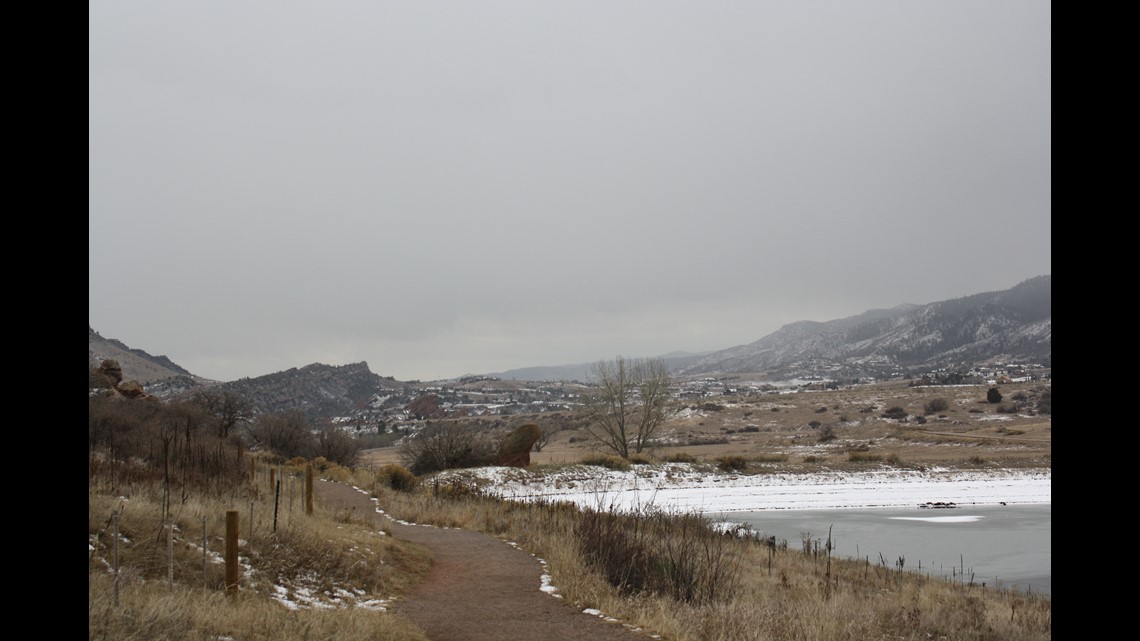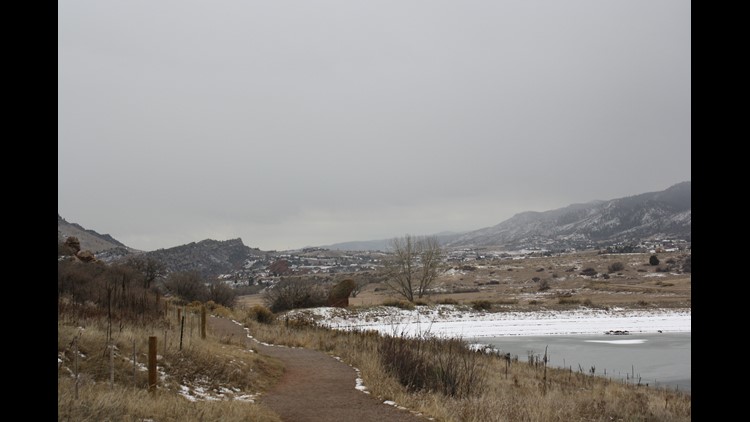 Up Deer Creek Canyon Road, meanwhile, is Deer Creek Canyon Park. This is a bit more of a challenge, with a 3ish mile loop that both forces you to climb a foothill as well as marvel at the Denver skyline further east.
If you're in for more of a challenge, the Plymouth Mountain loop takes you up a rocky canyon before a series of switchbacks take you up the aforementioned mountain itself. Popular with both trail runners and mountain bikers, this piece of singletrack heaven is one of the best spots to get in a workout near Denver.
Be sure to check out the Homesteader trail -- this pedestrian-only stretch of singletrack is some of the best in Jefferson County, a trip through the forest that feels a heck of a lot farther away from Denver than it is. You can read up on Deer Creek Canyon Park here: http://bit.ly/2kuiyst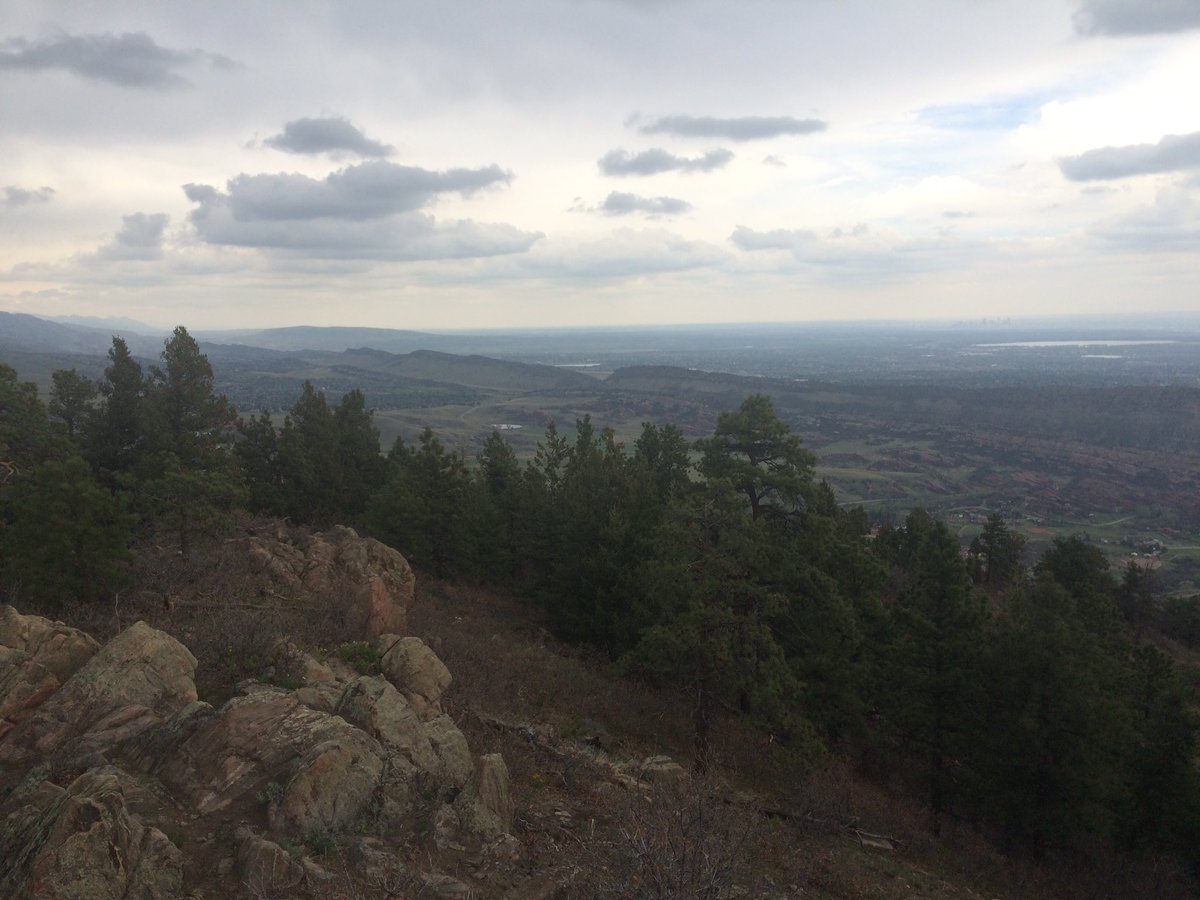 One thing worth mentioning? Like any trailhead within 45 minutes of Denver, both South Valley and Deer Creek Canyon Parks tend to fill up fast on the weekend.
Don't let that scare you: Just wake up earlier or schedule your hike for later in the day, and you're good to go!
And, if you happen to randomly be off work at 2 p.m. on a Tuesday, you'll be glad to know you'll almost have the whole park to yourself.
So you want to live here now? About that …
The median home price in Ken Caryl is $419,000, according to Trulia.com. Median rents for all-size properties stand at $2,475, with two-bedrooms coming in at about $1,900 per month.