It's something you've just got to accept if you live on the Front Range and want to get outside on weekends: if you sleep in past 9 a.m., you probably won't get a parking spot at the trailhead.
And it's something I was certainly a little bit concerned about when I pulled off of Interstate 80 to spend some time in Vedauwoo recently. It was noon on a Sunday … and if this were an open space in Jefferson County, for instance, I'd have to follow a hiker who is just about to leave so I could snag their parking spot like it's Christmastime at the mall.
But, as I first basked in a panoramic view of the rock formations that make this Wyoming section of national forest famous and drove down a one-lane stretch of road at the foot of a towering slab of granite, I was amazed to find that there was more than one spot for my Subaru… and the day only got better from there.
(Since I can just see the Facebook comments now, this is the part where I link to a previous story we've done about not being a jerk when you hit the trails: https://on9news.tv/2BxkY5r. The short answer to this, of course, is to have human decency and pick up after yourself … lessons you likely learned in kindergarten)
PHOTOS: Exploring the rocky oasis of Vedauwoo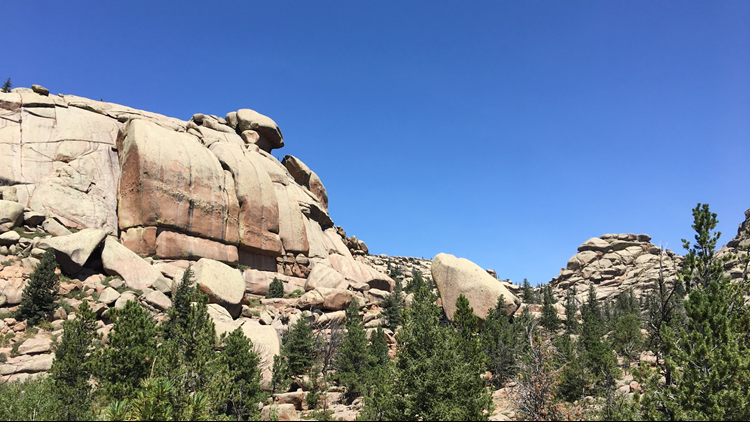 What is Vedauwoo?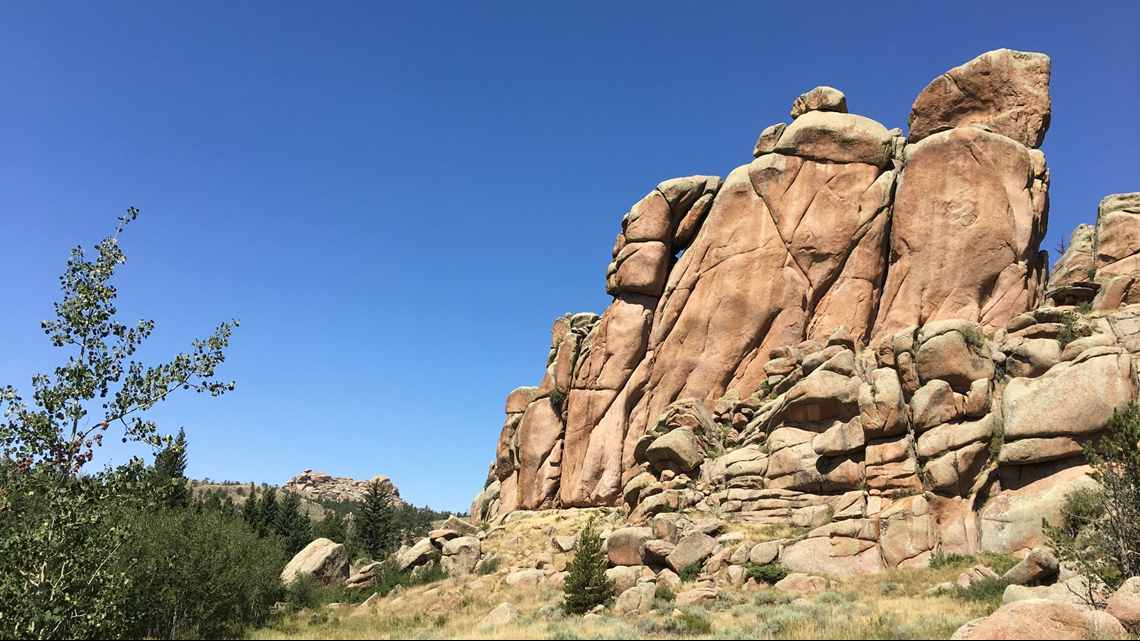 Vedauwoo is a section of Medicine Bow National Forest off I-80 between Laramie and Cheyenne, Wyoming about two hours from Denver.
To get there, take I-25 north to I-80 west, and exit onto Vedauwoo Road. Drive toward the cool rocks. If you find yourself in the plains, you went the wrong way.
The area's name is derived from the Arapaho word "bito'o'wu" – which means "earth-born."
The area is famous for its hoodoos (these are tall, thin spires of rock caused by erosion) and large outcroppings. There are plenty of hiking trails to explore, but what truly makes Vedauwoo famous is its climbing. You can read a pretty good explainer in Climbing magazine here – encouragingly it, it says the area isn't just for masochists: https://bit.ly/2MurJdd
Places to check out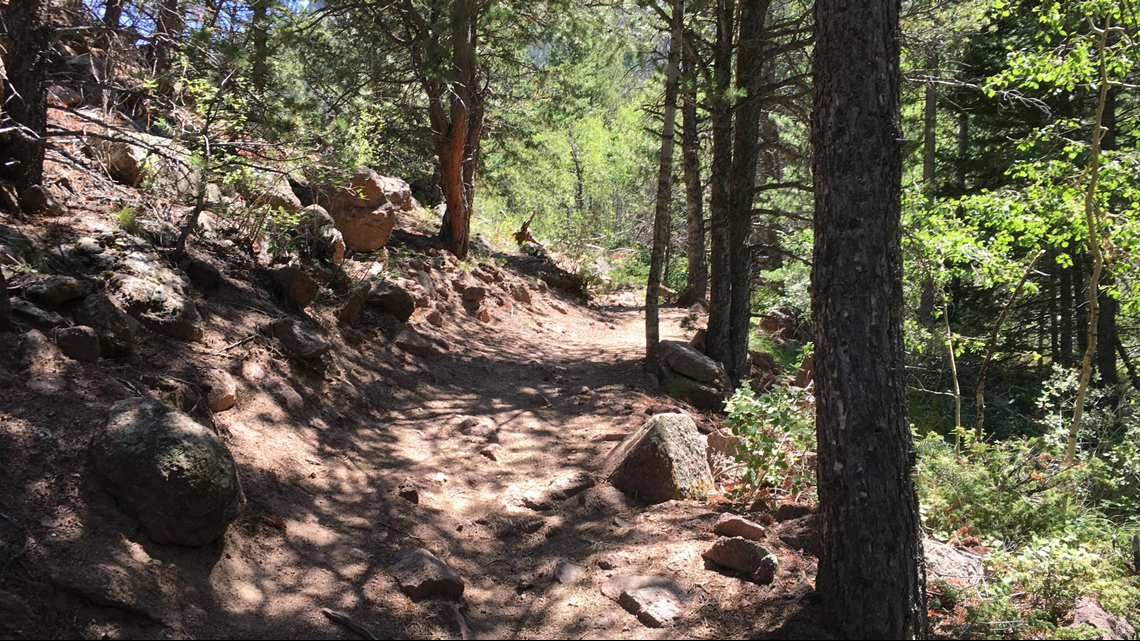 Confession: When I was in college in Fort Collins, my roommate and I used to go to Vedauwoo with just chalk bags and see how high we could scramble up the rock formations while wearing worn tennis shoes.
In retrospect, that was pretty dangerous, but during my last trip to Vedauwoo alone, I couldn't help but do a little bit of scrambling on the innumerable side trails just off the 2.8-mile Turtle Rock loop.
This loop is probably the easiest to get to from the main road. Park at the Turtle Rock trailhead, and then head west through a gorgeous stretch of aspens. From there, you circle the massive rock formation for which the trail is named.
There wasn't much of an elevation gain on the main loop at all, but again, if you're feeling up to it, it's worth scrambling up the side trails for the amazing views of the national forest afforded to you from various vantage points.
The Turtle Rock loop was well-shaded and isn't that technical – meaning if you're a trail runner, it's pretty ideal, albeit short. The same goes if you're hiking with kids.
The loop has both expansive views of the surrounding area as well as tranquil singletrack sections through the forest. AllTrails has a topographic map of the loop as well as photos from all seasons: https://bit.ly/2w6CLvc
The Box Canyon trail, which goes to the top of a rock formation, is also pretty famous. You can read about it here: https://bit.ly/2wipoY6
Apres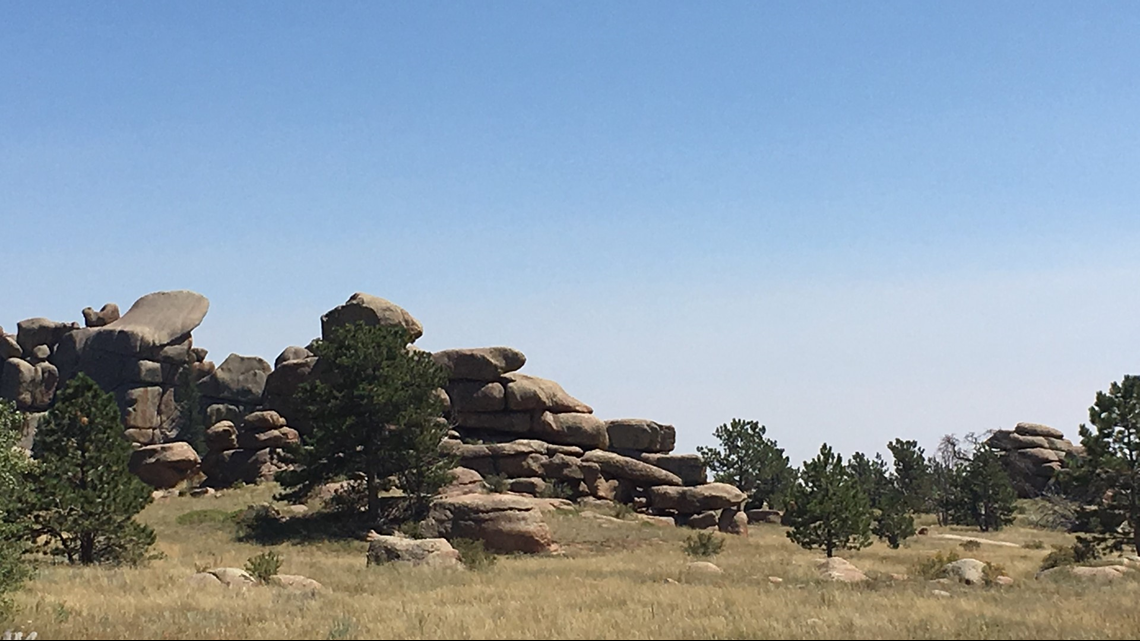 ​​​​​​​If you're the type of person who likes to exercise as a precursor to snacks or beer (there's no shame in that!), the good news is Vedauwoo is only about 20 minutes away from Laramie by way of I-80.
There multiple breweries in this college town, but if you're looking for a larger Wyoming city, the other option is Cheyenne. 9NEWS visited Cheyenne for 9Neighborhoods, and you can read about some of the places to check out here: https://bit.ly/2Le2mad
Finally, if going up to Wyoming was just too much time away from Colorado for you, Fort Collins is off I-25 and is literally a playground.