From meadows to alpine lakes to towering mountain peaks, there is something for everyone to discover during their time visiting the park. Best of all, it's practically in our backyard.
In celebration of Earth Day and National Park Week, here are nine must-do trails to hike at Rocky Mountain National Park.
Keep in mind that in April, there's snow at high elevations. If you plan to hike on Earth Day, trails such as Chasm Lake, Sky Pond and Flattop Mountain are in winter conditions, and there's 5 to 6 feet of snow at Bear Lake, according to a RMNP spokesperson.
Hikers should be prepared with winter gear, including proper foot ware, traction devices and snowshoes at higher elevations, the spokesperson said.
Easy (0-3 miles roundtrip)
Bear Lake Loop (0.8 miles roundtrip) – This is a quick and easy loop around Bear Lake. Some parts are moderately accessible by wheelchair. It features amazing views of Flattop Mountain as well as the surrounding peaks. Very popular.
Sprague Lake Loop (0.8 miles roundtrip) – This is considered a quick and easy loop with an average of 16 minutes to complete. It's a popular spot for fishing and snowshoeing and is an especially breathtaking place to catch the sunrise.
Lily Lake (0.8 miles roundtrip) – The loop circles around Lily Lake and has great views of the mountains. During the summer months, you'll see wildflowers galore. It is one of the first features you'll see upon entering the park (from the east side entrances).
Honorable mention: Alberta Falls (1.6 miles roundtrip) – This short and easy hike down to a beautiful waterfall takes about an hour.
Honorable mention No. 2: Alluvial Fan trail (0.7 miles) – A geologic wonder and a great place to take the kids. This trail was destroyed during the 2013 flood and was rebuilt in 2020. The west side of the trail is wheelchair friendly.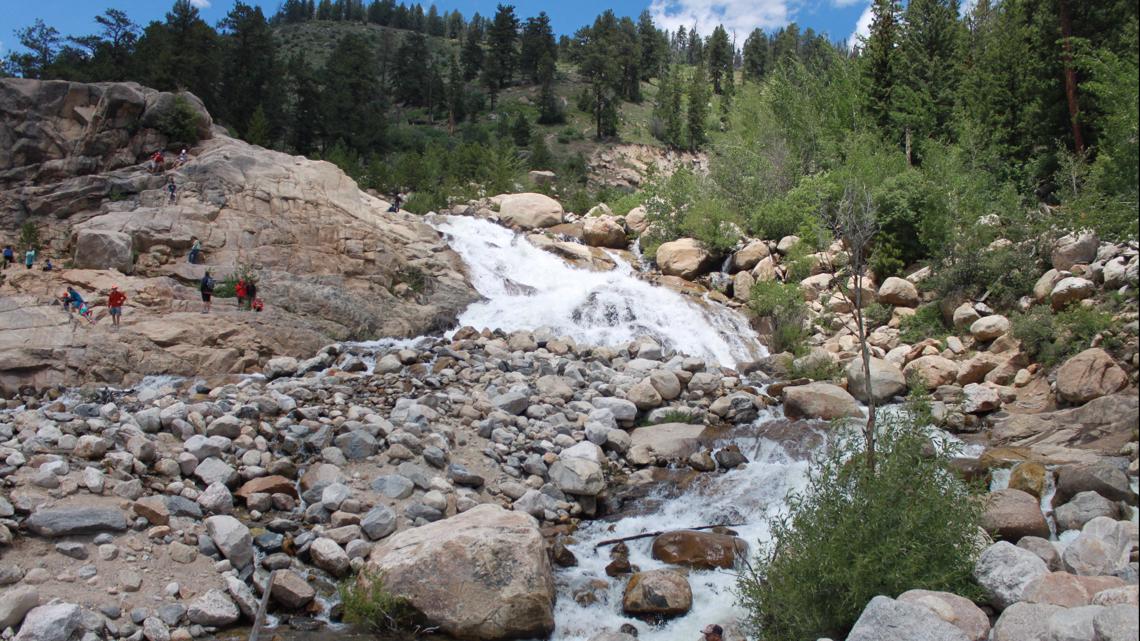 Moderate (3-6 miles roundtrip)
Nymph, Dream & Emerald Lake (roundtrip 3.2 miles) – One of the most popular hikes in all of Rocky Mountain National Park, it starts at the Bear Lake Trailhead and follows Tyndall Creek via the Emerald Lake Trail.
The Loch via Glacier George Trail (roundtrip 5.4 miles) – Generally considered a moderate trail with 1,062 ft. of elevation gain, it takes about 3 hours to complete. Pets are not allowed on this trail.
Cub Lake Loop (roundtrip 6 miles) – This takes you down to Cub Lake and passes several smaller lakes. It starts from one of the trailheads along Fern Lake Road and parallels parts of the Big Thompson Creek. It takes approximately 2.5 hours to complete.
Honorable mention: Deer Mountain Trail is a good hike for early in the season because it's relatively snow-free due to its southern exposure. It's about 6 miles out-and-back.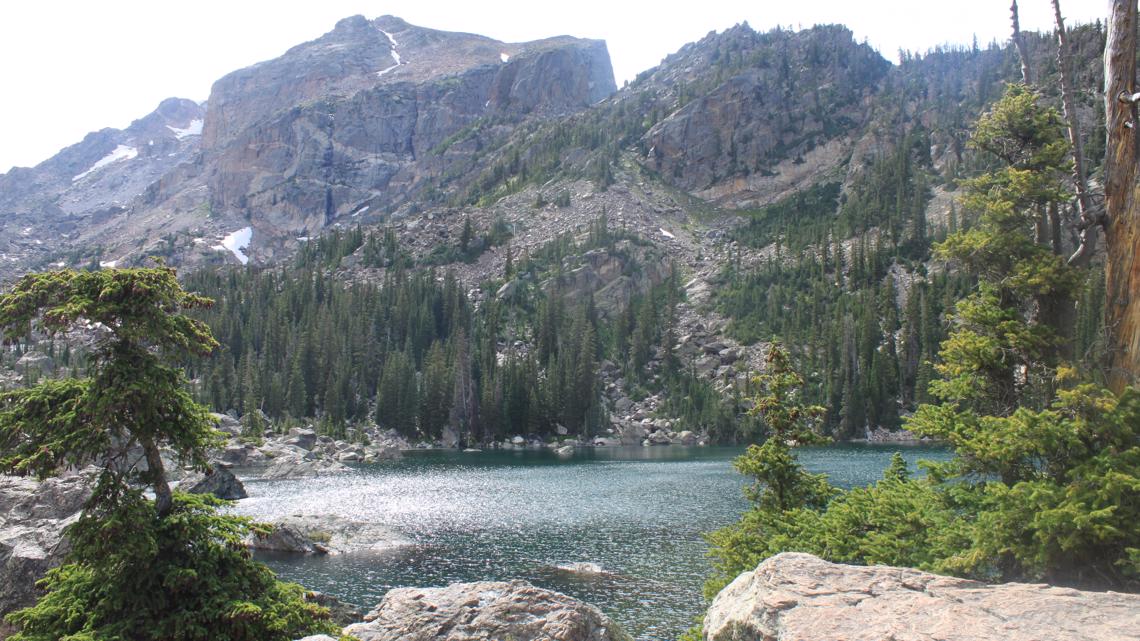 Hard (6+ miles roundtrip)
Chasm Lake (8 miles roundtrip) – Considered a more strenuous trail due to its high elevation changes (2,552 feet), this hike involves a bit of scrambling and there area areas where the path narrows. It's not recommended for beginners. Pets are not allowed on this trail. Early in the season, visitors should be prepared to travel across dangerous snowfields.
Sky Pond via Glacier Gorge Trail (8.6 miles roundtrip) – This trek begins at the Glacier Gorge Trailhead along Bear Lake Road. It stops by Alberta Falls, The Loch, Lake of Glass and Timberline Falls. The trail is open year-round. Early in the season, visitors should be prepared to travel across dangerous snowfields.
Flattop Mountain Trail (8.5 miles roundtrip) – Very popular for horseback riding and running, this trail can be a bit hard to follow at times, so downloading a map ahead of time is highly recommended.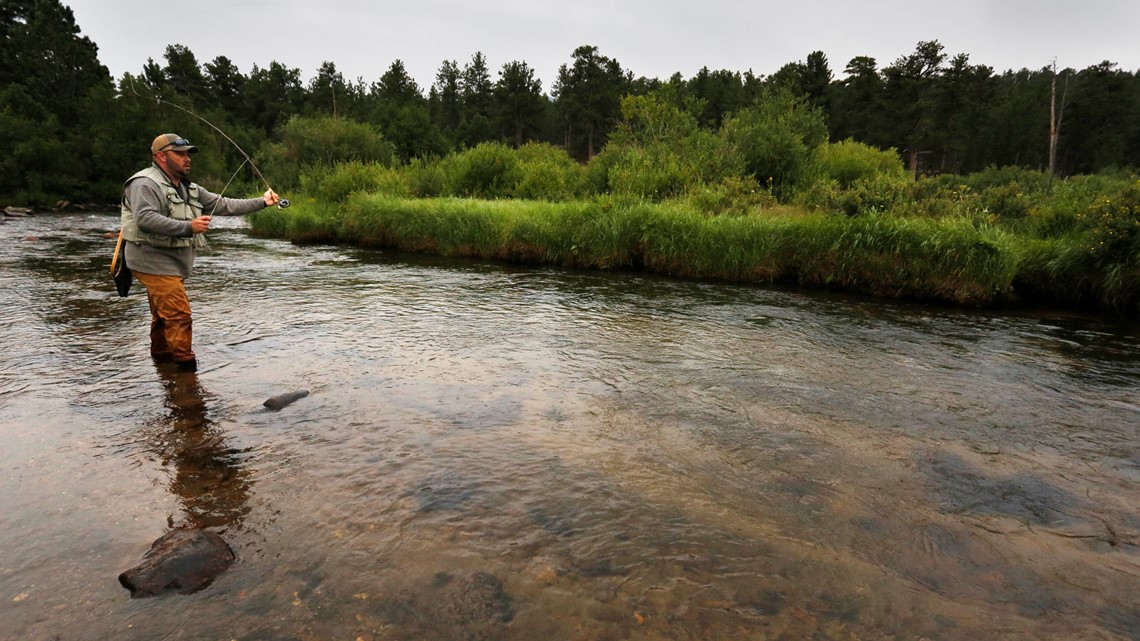 Tips to know beforehand
May 26 through Oct. 22, 2023, visitors will be required to obtain a timed entry permit prior to entering Rocky Mountain National Park. Timed entries are not required the rest of the year.
Pay attention to road closures. Major construction has begun at the Fall River Entrance with only one lane available to enter. Visitors are encouraged to avoid this entrance and use the Beaver Meadows entrance instead using U.S. 36. Trail Ridge Road is also still closed for the season.
Arrive at the Bear Lake trailhead parking lot early (by 9 a.m.) before it fills up. Starting Memorial Day weekend, you can park at the Park & Ride Transit Hub and take the shuttle bus along the Bear Lake Road corridor.
Trails at higher elevations might still have ice or snow due to how early in the season it is. You can ask about current trail conditions at a Visitor Center prior to entering the park. Technical gear like snowshoes, micro-spikes or crampons might be needed, depending on conditions.
Recreate responsibly. Keep your distance and do not feed the wildlife.
Bring plenty of water, even if you think you're used to the altitude.
Speaking of the altitude, go slow and take it steady. Don't be ashamed to take breaks. They allow you to hydrate, fuel up and enjoy the scenery.
Hike with a friend. Not only does it make it a lot more fun, it also functions a nice safety blanket if you injure yourself. If you must hike solo, make sure you tell someone where you are going and what time you'll return.
Wear layers, and bring rain gear. As we know, weather in Colorado can fluctuate rapidly, even in the span of a few hours.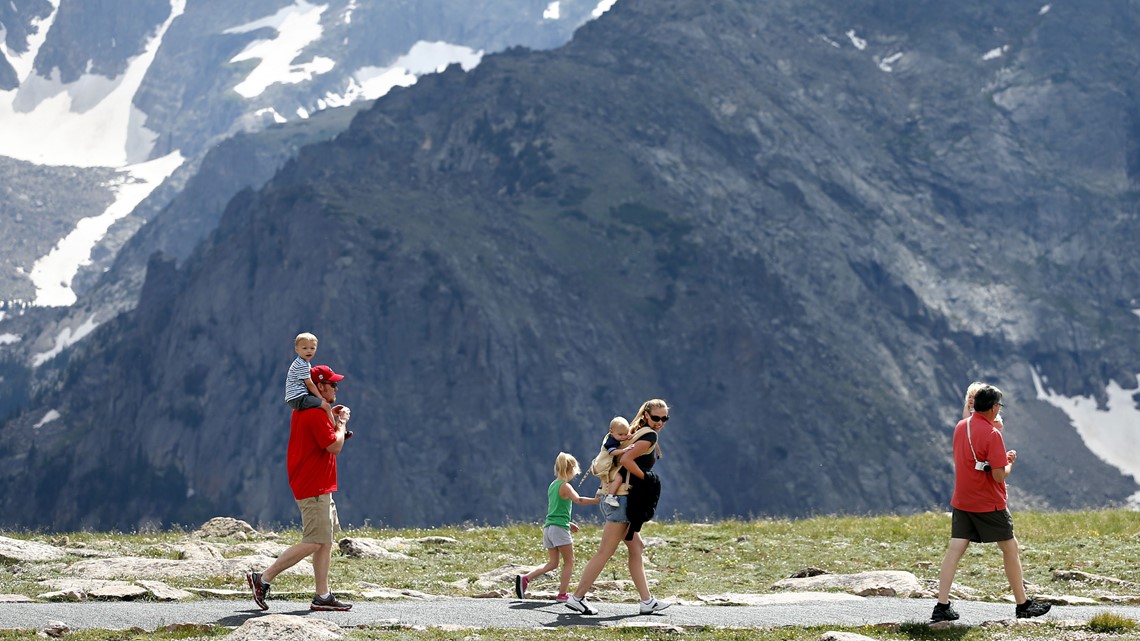 9NEWS+
9NEWS+ has multiple live daily shows including 9NEWS Mornings, Next with Kyle Clark and 9NEWS+ Daily, an original streaming program. 9NEWS+ is where you can watch live breaking news, weather updates, and press conferences. You can also replay recent newscasts and find videos on demand of our top stories, local politics, investigations and Colorado specific features.