ENGLEWOOD, Colo. — Celebrating a successful career can be difficult when you're saying goodbye to a place that holds decades of memories.
"I still love the community," said Shiou Jefferson, owner of Twin Dragon restaurant.
Since the 1970s, it has been a gathering place for the Asian community. Her son, Joe Jefferson, grew up inside the Englewood mainstay and still helps out.
"We're eternally grateful to Englewood and the greater Denver area for supporting us through this blood, sweat and tears," said Joe Jefferson, Shiou's son. "We wouldn't have made it without them."
After 47 years, he said so much of their identity and relationships are here.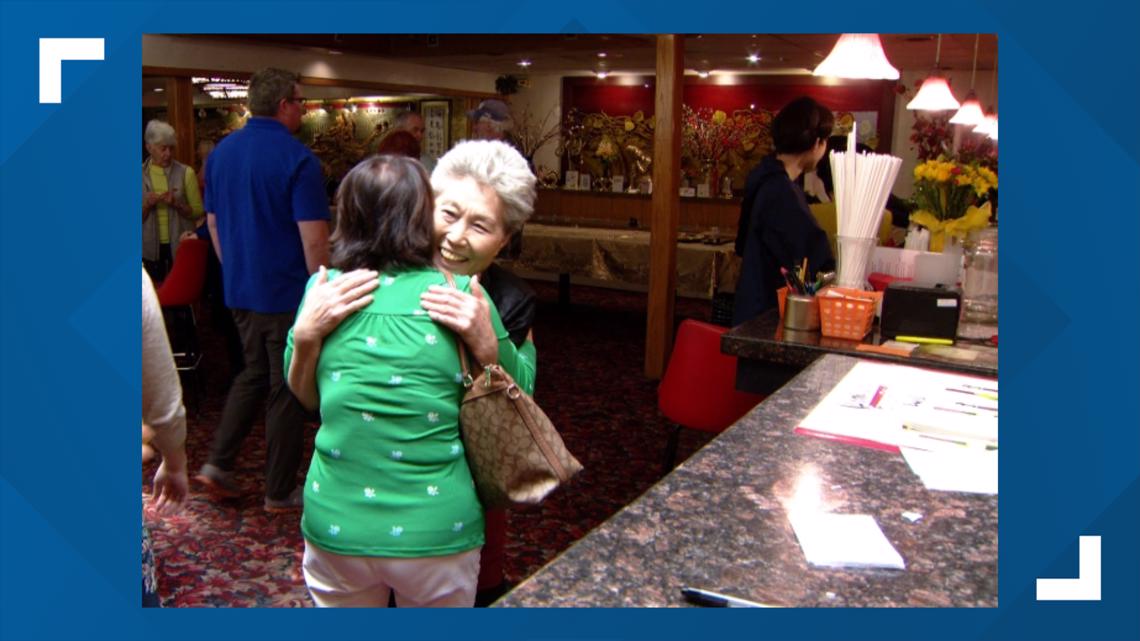 "I hear so many fond memories of folks' parents getting engaged at a booth here in the dining room," said Joe. "When they come here they remember those times and those relationships, so it's really been bittersweet for the whole community."
All of those memories and emotions are embedded in this restaurant that has always been focused on people.
"They're very community-oriented," said Michael Cummings, a longtime customer. "You'll see around on the wall there she's got all kinds of recognitions for the stuff she's done for the community."
Cummings has been a customer at Twin Dragon every other week or so, for the last 40 years.
"The owner, Shiou, is a fantastic person with an incredible history," he said. "It's been a classic, bootstrap, American, mythological but real story."
Her journey hasn't been an easy one, living through wars and overcoming prejudice.
She said her father helped their family escape from China to what is now North Korea. Then in 1948, they fled to South Korea.
"Then after that, we became refugees for a little while," she said.
Eventually, they became Taiwanese citizens, where Shiou went to college. She then went to graduate school in Japan.
"Then, I came to the United States to chase my American dream," she said.
Shiou has been cooking since she was 13 years old. Her homemade dumplings became a coveted commodity in the community.
Having earned a master's degree, she said she felt some judgment when she first became a restaurant owner because people who ran restaurants were sometimes labeled as uneducated.
"As long as you're working hard, you're okay," she said.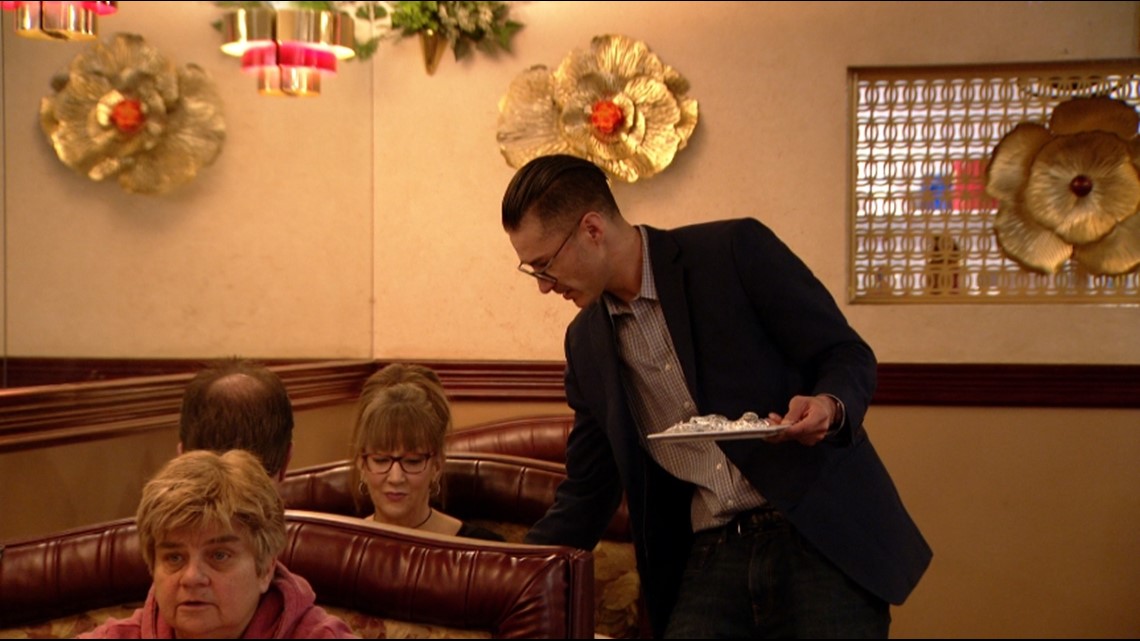 From refugee, to graduate student, to restaurant owner, she has realized her American dream while giving back to the community that supported her.
"I came here as an international student, $1,000 in my pocket," she said. "I made it my way."
When she came to study at the University of Denver, she also started working at Twin Dragon. Eventually, the original owner sold the business to Shiou.
She worked hard to build up the restaurant and raise her son, becoming the biggest influence on his life.
"She's worked so hard to clear a path of opportunity for me here in Englewood and help so many people in the community that it's really inspiring," he said.
Joe is the former mayor of Englewood and is currently the city's presiding municipal judge.
"I'm proud of my son," said Shiou.
Before they've even closed their doors, she said she misses the restaurant, and has already volunteered her time to keep serving the people she loves.
"I told them, 'Can I come once in a while, just to bus the table and talk to the people?'" she said. "After all, I love it. I love the restaurant business. I love the community. I love the people."
Joe said the restaurant has already been sold to another Chinese restaurateur family. They're still waiting to hear what kind of concept the new owners are planning to take.
Even though the family is closing the restaurant, they still plan to be involved in the community.
Twin Dragon's last day is on Sunday.