CASTLE ROCK — Just south of Denver is a small but quickly-expanding city steeped in Western heritage.
Castle Rock is conveniently located just off Interstate 25 about 30 miles south of Denver and 40 miles north of Colorado Springs.
According to the town's chamber of commerce, Castle Rock has 265 acres of parks, 44 miles of trails, a historic downtown and the largest open-air outlet mall in Colorado.
While it has long been considered a small town, Castle Rock's population has exploded over the past several years.
Take a photo tour of Castle Rock
Follow along on our photo tour of Castle Rock, Friday afternoon on Instagram.
Between 1990 and 2000 Douglas County grew by an astounding 191 percent, making it the fastest growing county in the country over that decade, according to the Castle Rock Economic Development. It then grew another 63 percent by 2007.
Castle Rock itself is one of the seven fastest growing cities in the nation, according to 2017 U.S. census data.
Between 2010 and 2016 the city's population changed by 19.5 percent and just last year, 5.1 percent more people moved to Castle Rock.
With an expected annual growth rate of 6 percent, the Castle Rock Economic Development expects Castle Rock's population to reach 100,000 by 2060 (it's currently just over 66,000).
Those who have chosen to move to Castle Rock are in what is nationally considered a great place to live. Castle Rock was named as one of Money Magazine's Top Places to Live in 2011, 2012 and 2014; one of American City and County's Best Small Cities in 2017; and one of NerdWallet's Top Places for Jobs and Families in 2013.
It is also considered an affluent city. The median household income is $95,570, 88 percent of residents are homeowners and 97 percent commute by car.
The History of Castle Rock
The first settlers of the East Plum Creek Valley arrived in the 1870s.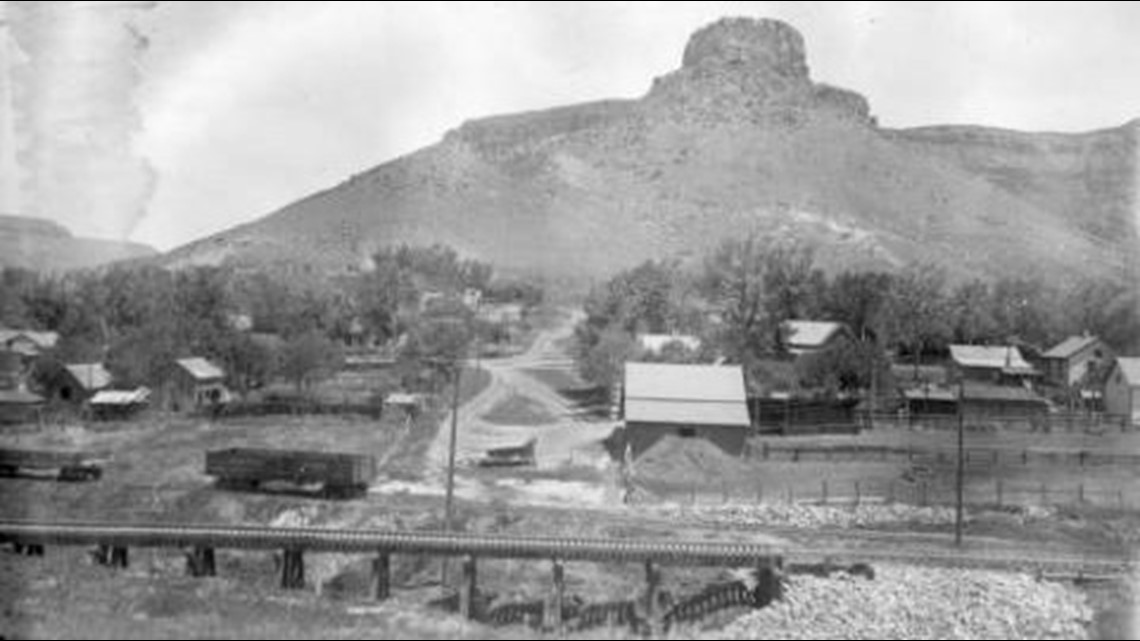 They came because rhyolite, a volcanic rock used for building stone, was discovered in a butte near Plum Creek. A volcano had erupted in the Mount Princeton area about 36.7 million years ago, covering what would eventually become Castle Rock in a cloud of volcanic material.
One of those original homesteaders, Jeremiah Gould, owned about 160 acres of land just south of the prominent rock the area was known and recognized for.
At the time, the community consisted of primary prospectors, quarry workers and the few shacks they lived in.
Recognizing its potential, in 1874 he donated the majority of his land to be known as the new town of Castle Rock, named after the Rock towering over the community.
Less than a year later, the Denver & Rio Grande Railway began running through town, helping to ship rhyolite to surrounding towns and bringing supplies to the expanding town.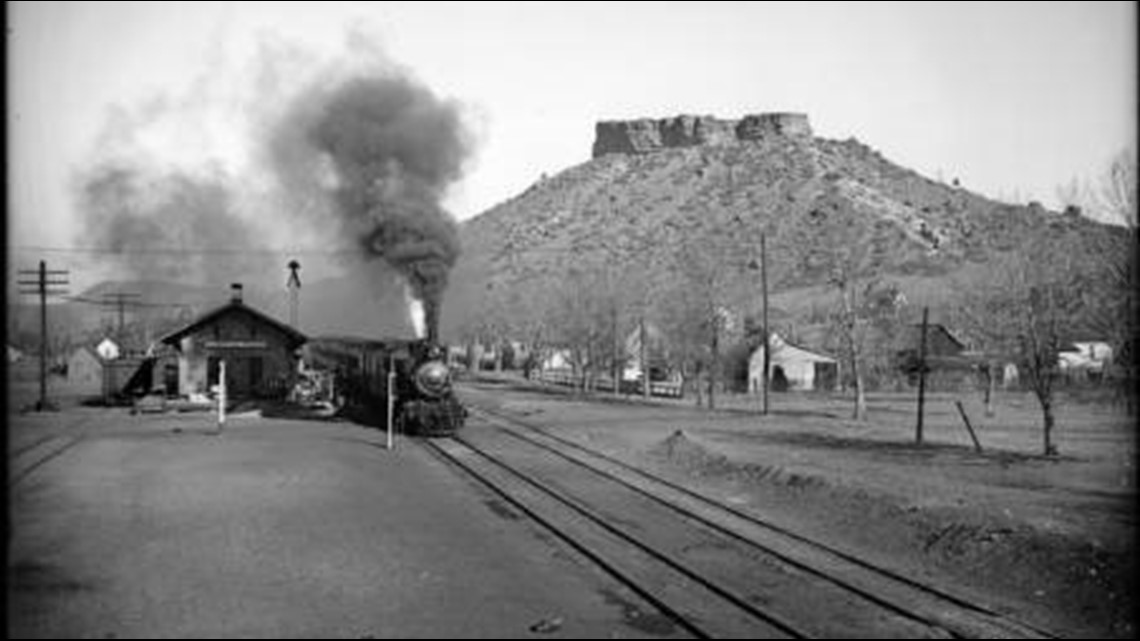 Dining and shopping in Castle Rock
Much of Castle Rock's unique historic charm has been preserved.
This includes the original 1875 train depot, built from Rhyolite. In 1970 it was moved to its current location and then restored and turned into a history museum in 1996.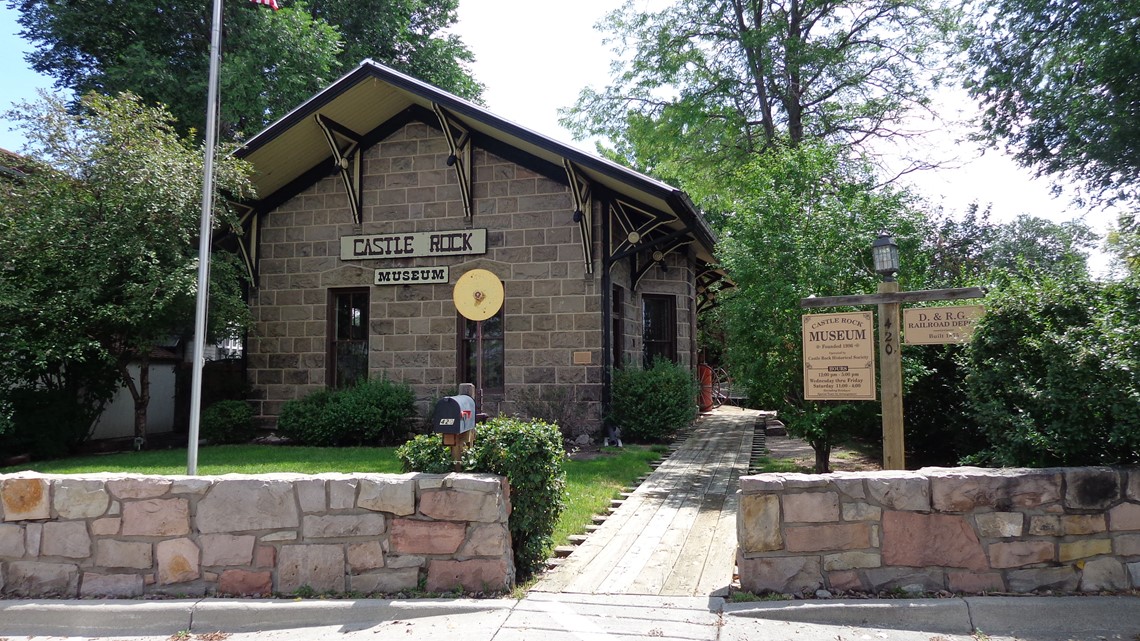 Many other historic buildings and homes line the downtown stretch of Wilcox and Perry Streets.
They now are home to popular restaurants, boutiques, bars and other local businesses.
Learn more about some of the most popular places to visit in Castle Rock in the photo gallery at the top of this story.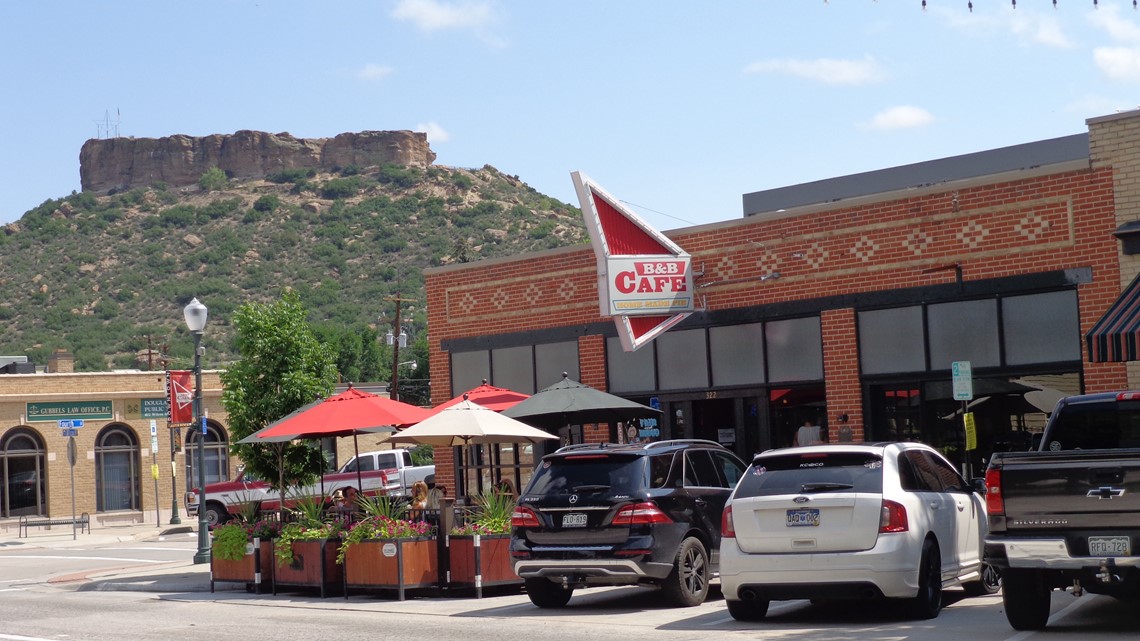 The city is also home to the massive Outlets at Castle Rock outdoor mall. The shopping center has more than 95 stores and is the largest outdoor outlet shopping center in the state.
Throughout the year, Castle Rock hosts numerous community events including an annual half marathon, the holiday star lighting, a fireworks show, fall festival and more.
As the county seat, the city also hosts the Douglas County Fair and Rodeo, this year in its 100th year this year.
The celebration kicks off with the Western Heritage Welcome in downtown Castle Rock this Friday, July 27.
As a nod to the time when large herds of cattle were driven from Colorado Springs through where Castle Rock now is on their way to the stockyards in Denver, cownhands drive longhorn steer and cattle through downtown Castle Rock to welcome the rodeo.
The parade begins at 6 p.m. at Rock Park and continues down Perry Street to the Castle Rock Police Department.
There is also a free concert, food and cocktails. The Castle Rock star will also be lit to celebrate the start of the rodeo.
The Douglas County Fair and Rodeo will then run through August 5.
Spending time outdoors
Those who want to spend time outside do not have to look far for an adventure in Castle Rock.
The town has 87 miles of trails, 6,000 acres of open spaces, more than 50 developed parks and the Red Hawk Ridge Golf Course.
The most popular of those parks is the 300-acre Philip S. Miller Park, built in 2013.
Designed to cater to the adventurous, the park has eight miles of trails, a 200-step Challenge Hill reminiscent of the Manitou Incline, a zipline course, climbing walls, a ropes course, a Ninja Warrior course and the Miller Activity Complex.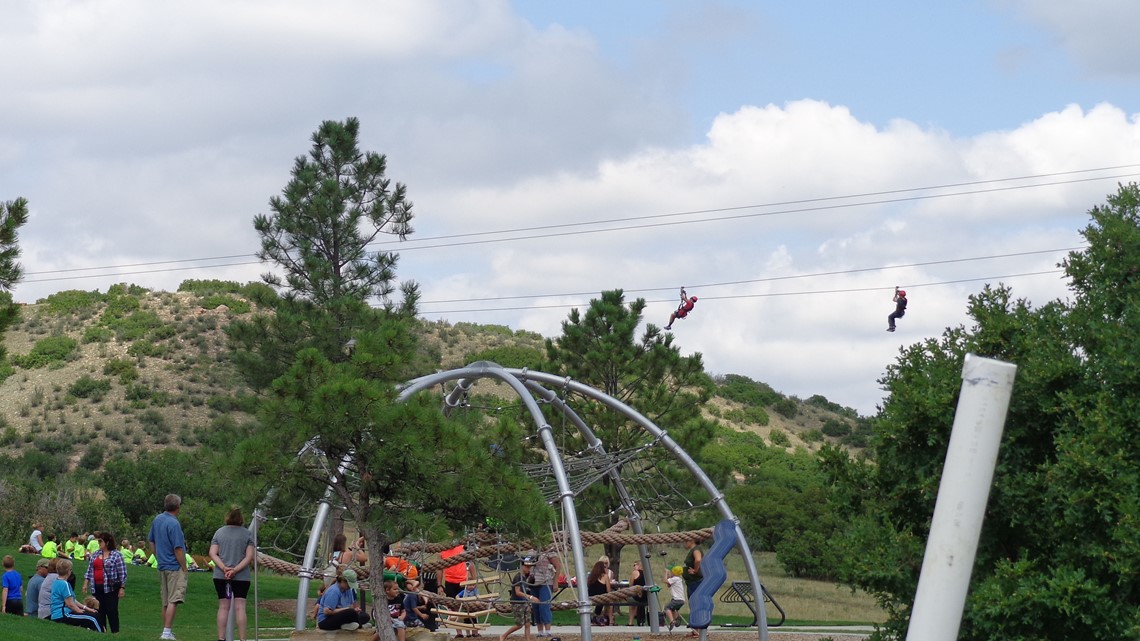 The park also has sports fields, pavilions and an events center that is available to rent for weddings, graduations and other celebrations.
A free summer concert series, free Sunday yoga and free Friday fitness events are also hosted at the park.
According to the Castle Rock government website, more than 1 million people visited the Philip S. Miller park in its first year.
Outside of the park, hikers can explore Ridgeline Open Space, Gateway Mesa Open Space, the East Plum Creek Trail and more. But it's perhaps one of the town's shortest hikes that is the most iconic.
Visitors and residents can take a 1.4-mile loop to reach the base of the rock that gave Castle Rock its name.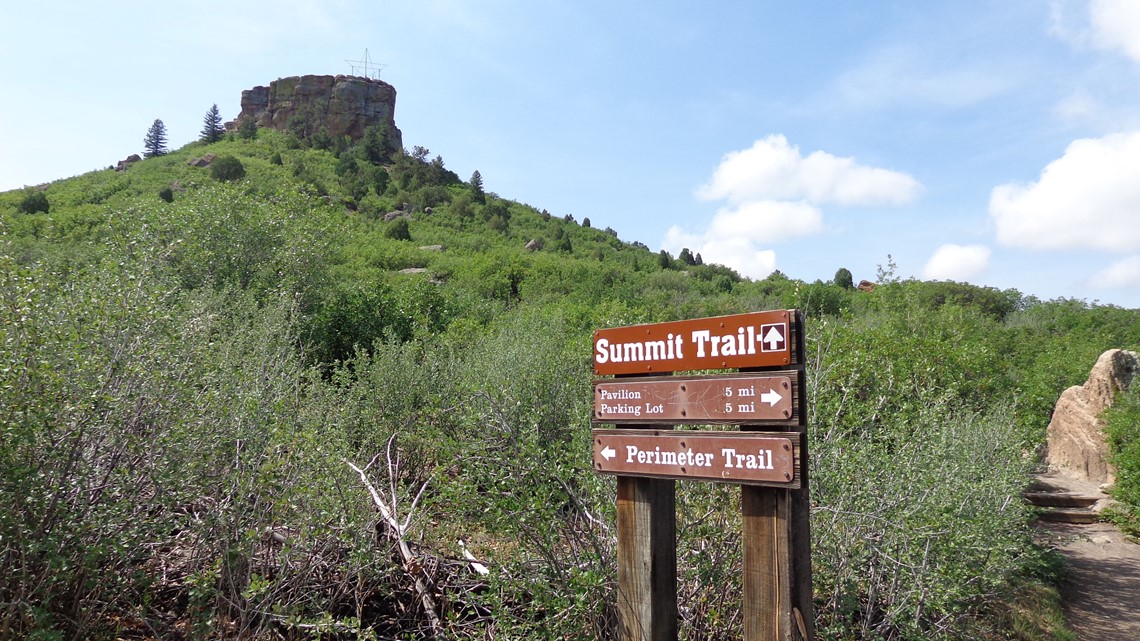 The trailhead is accessed from Rock Park off Front Street. There are two choices of single-track trails that climb to the 6,590-foot summit. (You aren't supposed to actually climb up on top of the rock, but many people do).
Once you reach the top, you'll be rewarded with incredible views of the city and the surrounding area.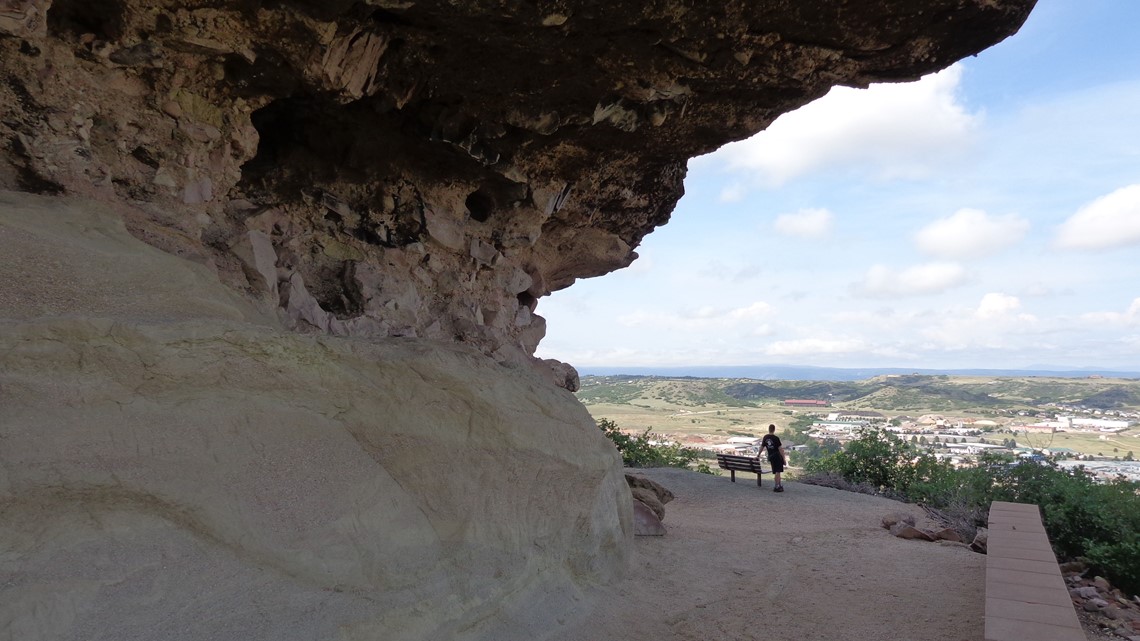 The star on top of the rock was built in 1936 by the Castle Rock Hose Company No. 1. It has 88 bulbs, which are lit from the Saturday before Thanksgiving until the end of the National Western Stock Show.