There's a reason they call the small mountain town of Frisco "The Main Street of the Rockies."
Located 72 miles west of Denver, it is home to about 3,100 people and has a median home price of about $440,000, up 6 percent year-over-year, according to real estate website Trulia.com.
In the winter, skiers from around the world frequent the town partially because six ski resorts are within a 30-minute drive – Copper Mountain, Breckenridge, Keystone, Loveland, Arapahoe Basin and Vail. It's also home to the Frisco Nordic Center, a world-class cross country skiing and snowshoeing center.
But Frisco has just as much, if not more, to offer in the summer months. It's on the banks of the 3,300-acre Dillon Reservoir and is a haven for trail running, mountain biking and hiking.
Take a virtual walk down the 'Main Street of the Rockies'
Why is it called Frisco?
Ute Indian tribes were the first to live on the land we now know as Summit County. And the picturesque land in the center of it is no different.
Nearly 7,000 years before the first white settlers came, nomadic tribes traveling through while following herds of buffalo and looking for other food regularly occupied the area.
In 1810, 'mountain men' came to the area. They were fur trappers, looking for beavers in the nearby high mountain lakes. They would remain Frisco's only inhabitants through the 1840s. Then the prospectors arrived.
The Gold Rush in Summit County began in the Blue River Valley in 1859. By 1870, miners were branching out, looking for better luck and new claims. And they arrived in Frisco.
A look back at historic Frisco, Colo
Henry Recen founded the town itself in 1873. At that time, there were enough local mines that those working in them could sustain businesses providing them with supplies. But it would be a few more years before it got its name.
In 1875, a railroad agent working in Colorado was hired to help railroad companies expand west. One of his major stakeholders was the St. Louis-San Francisco Railway Company. The quickly-developing mining town in the center of Summit County seemed a perfect place for a new stop.
In order to draw in the railroad, he declared the area Frisco City: 'FR' from San Francisco, 'IS' from St. Louis and 'CO' from Company to make FRISCO.
The new line, originating in Missouri, did come to be known as the Frisco Line, but it never made it to Frisco, Colorado. Instead it ran south and ended up in the town of Frisco, Texas.
Nevertheless, by 1882, two other railroad companies had lines going through Frisco, and the town's population was up to 250. The mining boom would last until 1918.
%INLINE%
Downtown Frisco
The heart of the town today is East Main Street, a pedestrian-friendly area that houses all the small-mountain-town favorites, from gift shops and clothing boutiques, to art galleries and jewelry stores, to more than 50 dining spots and breweries/bars.
One quaint shop worth a visit is Frisco Thrift and Treasure, just south of Main Street on 5th Avenue. As the name implies, it has unique items and plenty of "treasures" to dig through. Rags to Riches and Funky Trunk Boutique offer a similar experience. Next Page Books, in the Frisco Mall between 4th and 5th avenues is one of the few bookstores standing.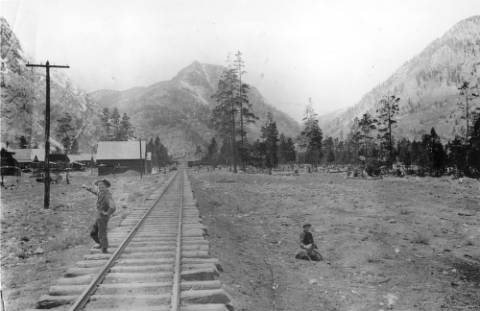 Dining and drinking options along Main Street run the gamut, with cuisines ranging from New American, to Cajun, to Italian, Vietnamese and more. Among the must-visits: Bread + Salt, a made-from-scratch breakfast and lunch spot that opened in 2014; Prost, a quaint beer hall known for its authentic German sausages, pretzels and worldwide beer selection; Backcountry Brewery, which makes its own award-winning craft beers; and Rocky Mountain Coffee Roasters, which roasts its own beans.
It's a turn off Main Street, but also a spot to head to: Food Hedz World Café (842 Summit Blvd), opened by award-winning Chef David Welch, serves creative, "thoughtfully-sourced" global fare from an "upmarket menu," according to its website.
Art and culture lovers can also find plenty to catch their eye in Frisco. The Frisco Historic Park & Museum offers a free self-guided tour of the town's storied past as a silver mining town. It provides a visual, interactive insight into Frisco's timeline, with detailed exhibits showcasing restored log cabins furnished with antique clothing, furniture and more. Visitors can enjoy introductions to some of the town's most important and notorious figures and personalities.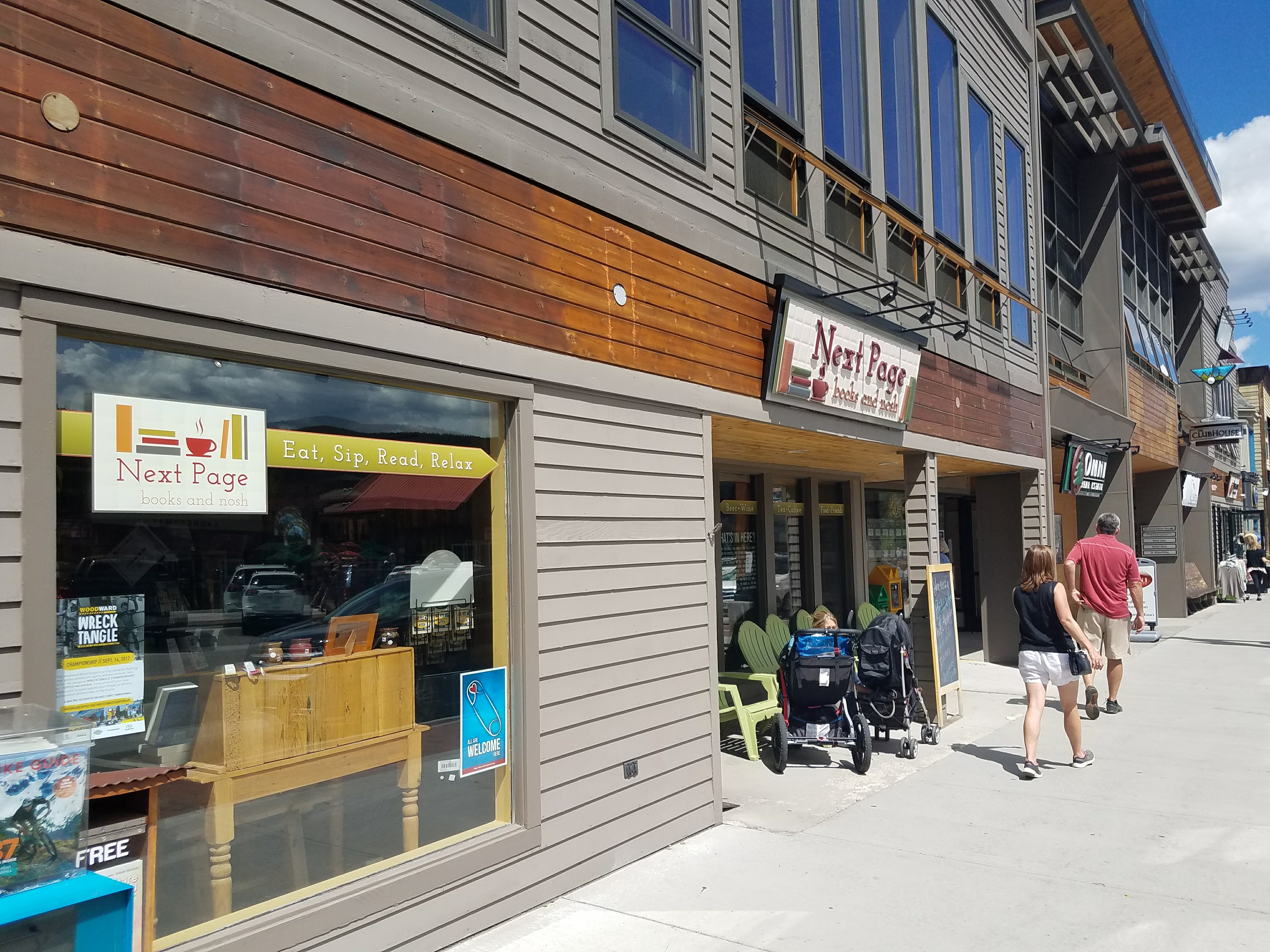 And at Gatherhouse, a glass blowing studio and gallery, walk-in guests can enjoy glass blowing demonstrations. Lessons in transforming 2,000 degree molten glass into beautiful pieces of art are also available.
A haven for the outdoors
Whether blanketed in snow or under a sunny sky, Frisco draws crowds ready to explore the outdoors.
Sitting on the eastern end of Main Street, the Frisco Bay Marina gives those in town easy access to the 3,300 acre Dillon Reservoir. A full service marina, it offers canoe, kayak and paddle board rentals, boat tours, guided fishing trips, fishing boat and equipment rentals, a rowing club, a playground, slips, dry storage, boat repair and a retail store. There is also a small, sandy beach and a grill offering waterside dining and drinks.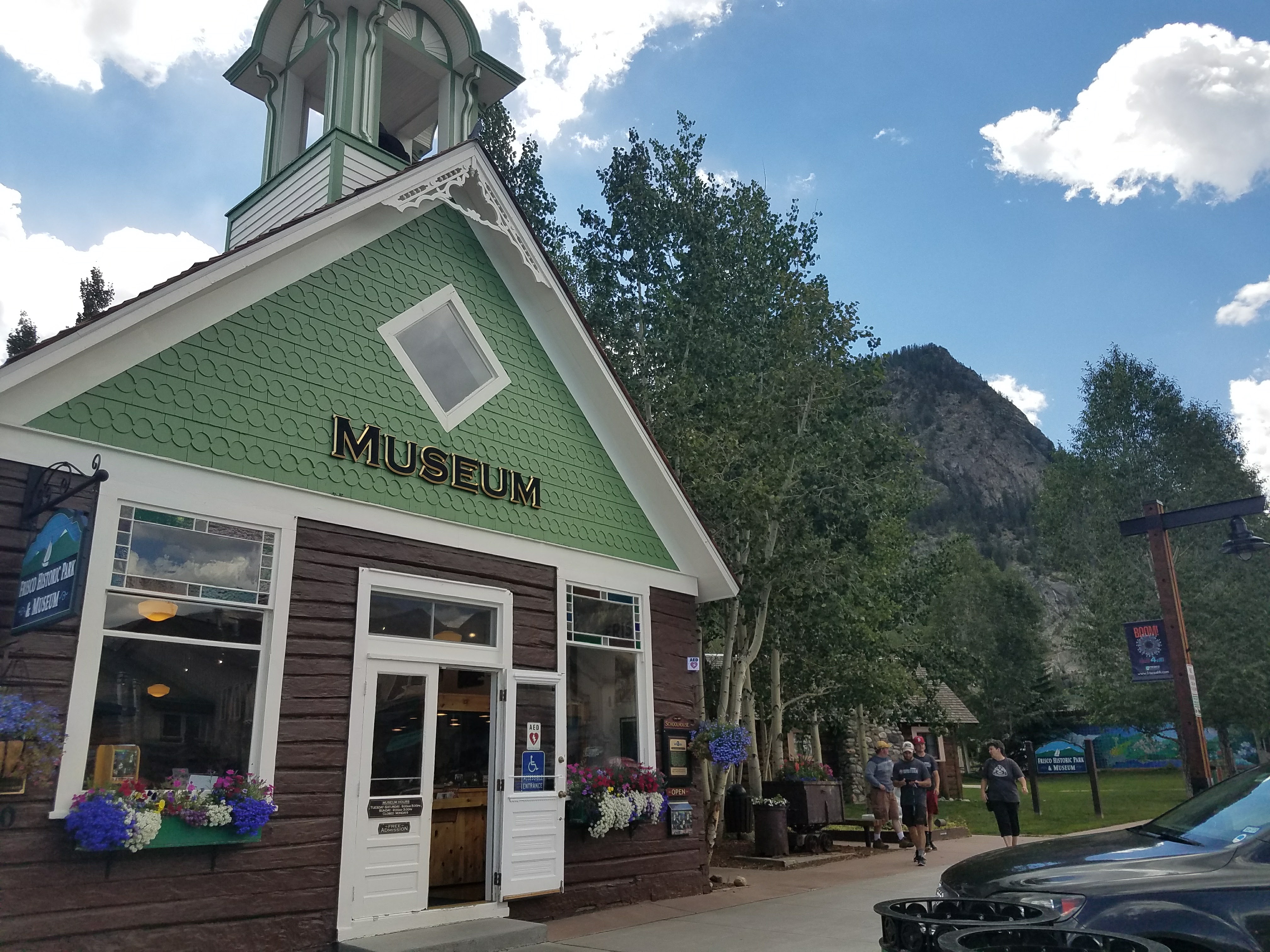 In total, the Dillon Reservoir has 27 miles of shoreline and two marinas, the second located in the town of Dillon. Because of its high elevation, the boating season generally runs from early June until mid-September.
Also a great summer activity: The Frisco Adventure Park. The park offers camping and multi-purpose fields, as well as a free bike park that includes a pump track, slopestyle course, jumps and dual slalom course; a skate park and a disc golf course.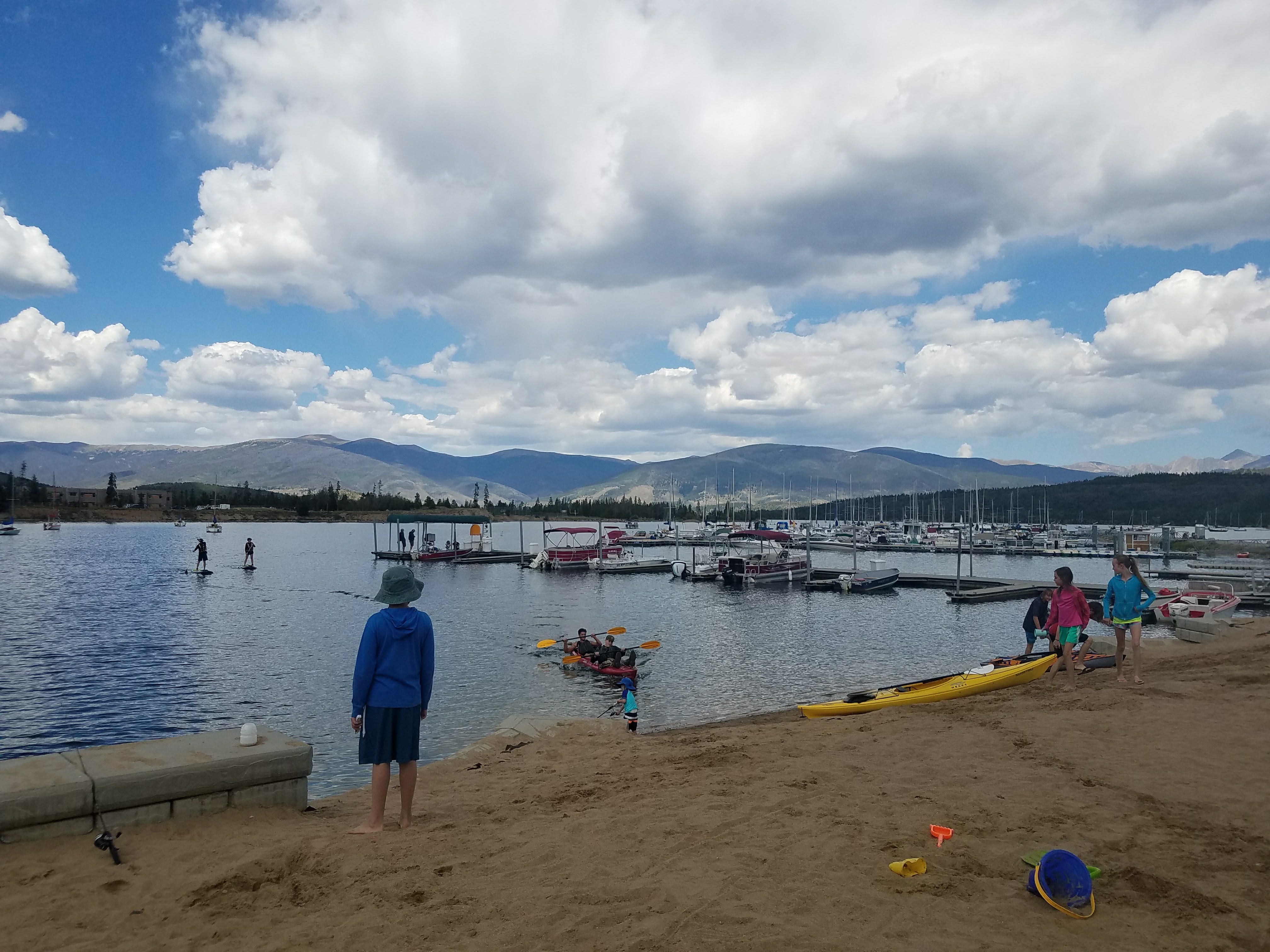 In the winter, the adventure park transforms into a multi-lane tubing hill as well as a beginner ski and ride slope where guests can learn without paying to be at a full resort.
Frisco's Nordic Center, which features 27 kilometers of cross country ski trails and 20 kilometers of snowshoe trails, is right in the same area. Families can also take part in the three-hour Two Below Zero excursion, an old-fashioned ride on a mule team-drawn wagon or sleigh to an Old-West campsite. Once there, visitors are treated to dinner and a themed show.
Events in Frisco
Frisco hosts a variety of seasonal celebrations throughout the year.
One is coming up next weekend: Frisco's Fall Fest. The signature events in this autumn welcome are the Flavors of Frisco, on Saturday, September 9, and the Meet the Artists show on Saturday and Sunday, September 9 and 10.
The Flavors of Frisco features small plates from 18 area restaurants to highlight the culinary offerings from the town. Each sample is expected to cost between $2 and $6. Local and regional art, including jewelry, pottery, paintings, photography and furniture will be on display at the Meet the Artists show and sale at the Frisco Historic Park.
Frisco's event of the winter is Wassail Days, taking place each December.
Wassail is a traditional Old English hot mulled cider. During the first ten days of December, businesses around Frisco will each be serving their own version of the holiday drink. Each time a guest samples wassail from a participating business, that person gets a mark on a "12 sips of wassail" card. Anyone who gets 12 "sips" at 12 different businesses can turn in their card for a Frisco Wassail Days mug.
The town also hosts a 4th of July celebration, a concert in the park series over the summer, a BBQ challenge, and several runs throughout the year.