Just south of the well-to-do Cherry Creek neighborhood is one of the most sought-after in metro Denver: Belcaro.
Bounded by East Alameda Avenue and Cherry Creek to the north, South Colorado Boulevard to the east, East Mississippi Avenue to the south and South University Boulevard to the west, the neighborhood has several parks, part of the Cherry Creek Trail and plenty of curvy, tree-lined roads.
It is also perhaps best known for the Bonnie Brae subdivision that makes up the southwest portion of the neighborhood and has a small stretch of locally-loved boutiques, cafes and restaurants.
Take a photo tour of one of the most beloved Denver neighborhoods
Join us Friday afternoon on Instagram for a photo tour of the neighborhood.
The homes in Belcaro are stately and expensive. They feature a wide range of architectural styles, such as Tudors, brick ranches, custom mansions and more. They also carry a median home price of $1.1-million for all-size properties, according to Trulia.com.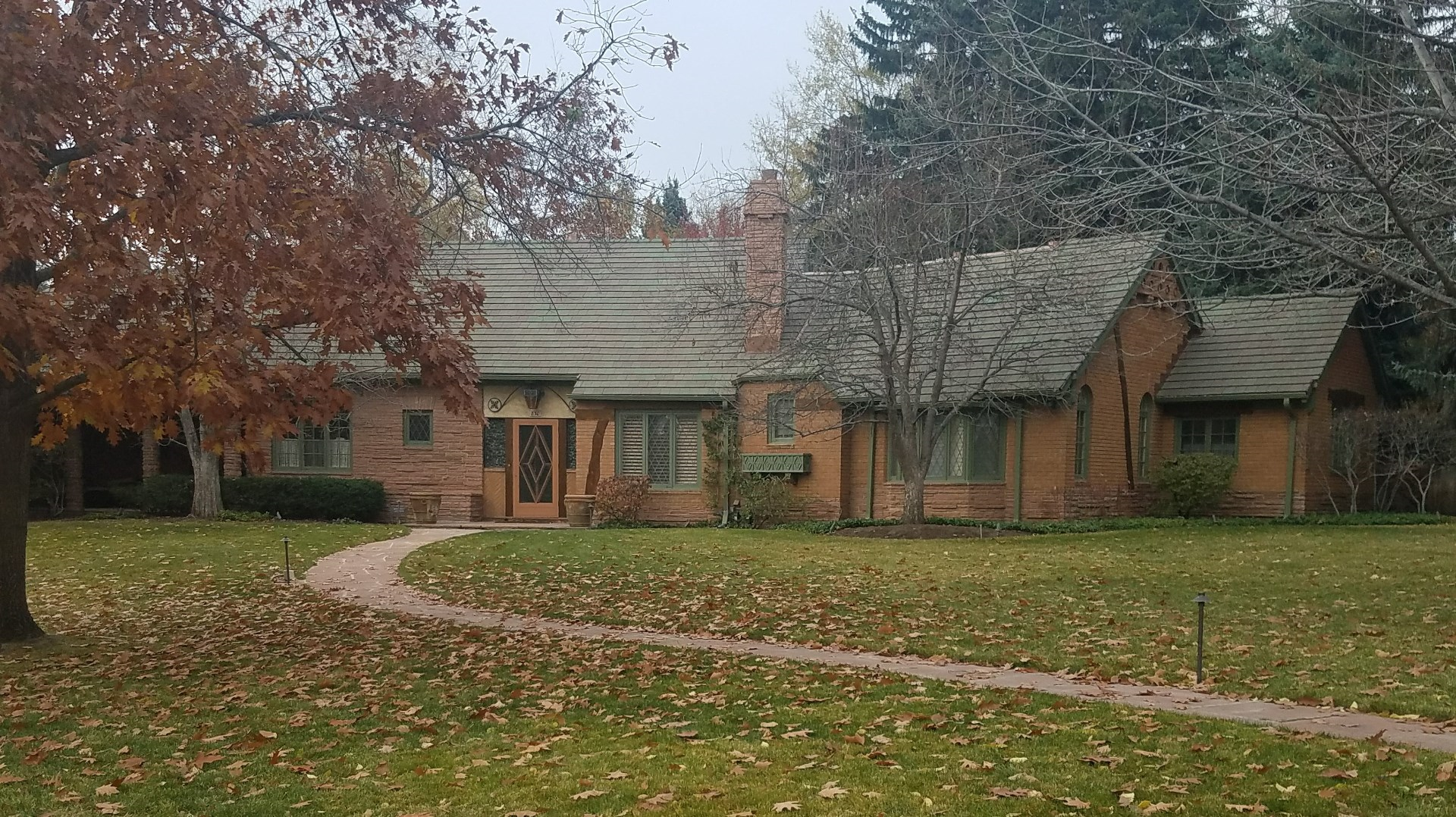 Many of those homes are also a short distance to the Cherry Creek shopping district that includes boutiques, spas and restaurants and bars.
The history of the neighborhood
In the 1920s, land that had once belonged to the Kansas Pacific Railroad Company was slowly being purchased by one of Denver's most prominent businessmen.
George W. Olinger had established a land development company and was acquiring land where he could design a new neighborhood. He wanted it to be modeled after a subdivision he had seen and liked in Kansas City named Bonnie Brae, which means "pleasant hill" in Gaelic.
Olinger hired a noted landscape architect in 1923 and the pair began planning the layout of Denver's own Bonnie Brae. Instead of following the grid system used in most of the city, they decided to let the streets follow the land's natural topography in an effort to capture the atmosphere of a peaceful Scottish village.
Stone pillars were built at the entrance to the neighborhood and the first homes were built in 1923 and 1924.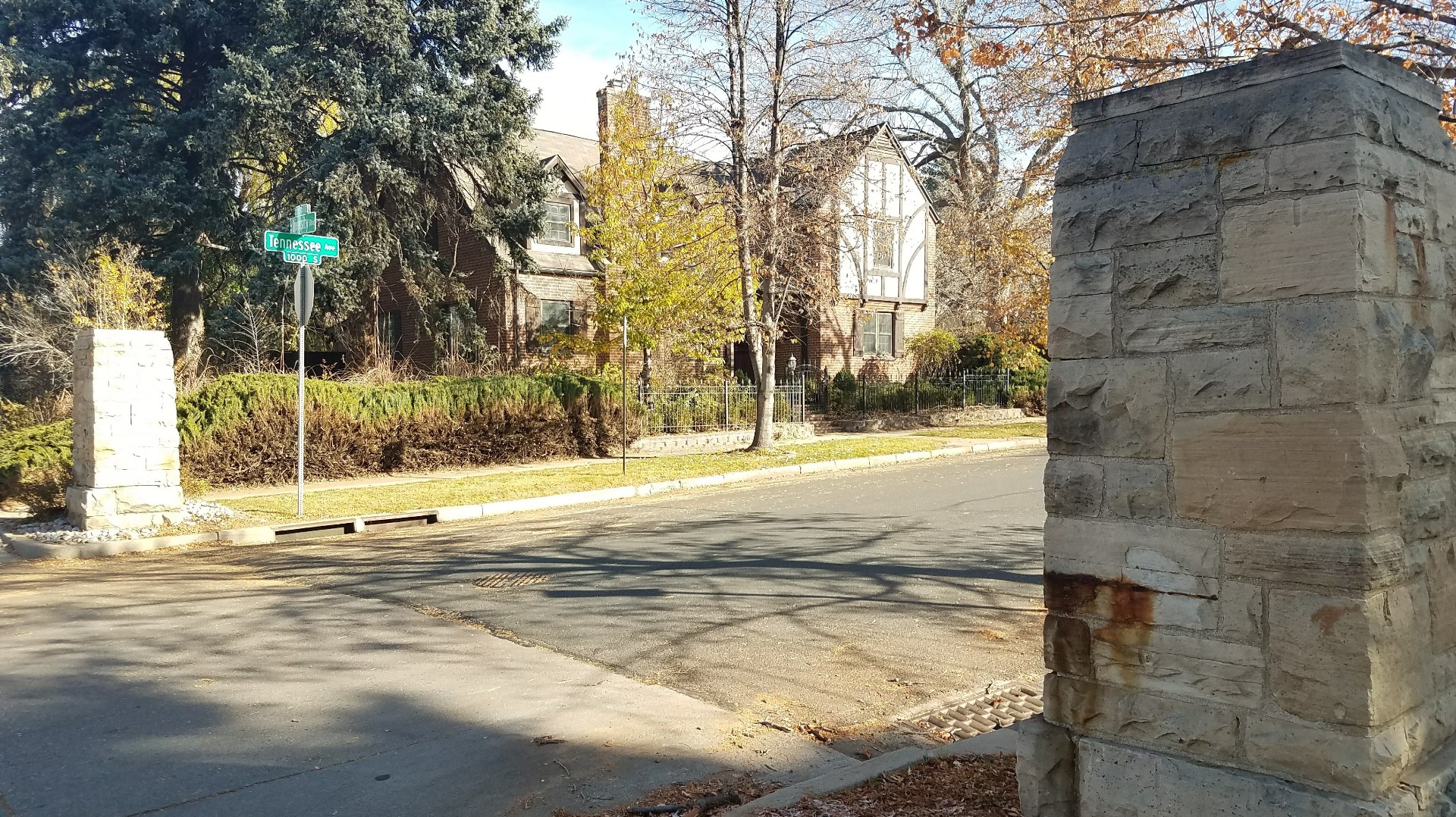 But by 1928, Olinger's company had declared bankruptcy and construction slowed.
While Bonnie Brae was in a lull, former U.S. Senator Lawrence Phipps left the senate and was looking for a place to retire. He chose to build a mansion in the open land just west of the neighborhood.
Between 1931 and 1933 his grand Georgian-style mansion, called Belcaro, was built. The 27,000-square foot space had 54 rooms and cost a total of $310,000 to complete. It also included a tennis pavilion, possibly the first indoor tennis facility west of the Mississippi River.
Take a look inside the historic Belcaro mansion
Things would turn back around for Bonnie Brae in 1936 when the park at the center of the original plan was finally constructed. Homes were built around it and Bonnie Brae became the oasis it was always designed to be.
Around the same time, the Belcaro Park neighborhood was also created around the Belcaro mansion. With the spruce and elm-tree lined streets and large lots, it was highly-desirable immediately. Property values were expensive then and have only continued to increase.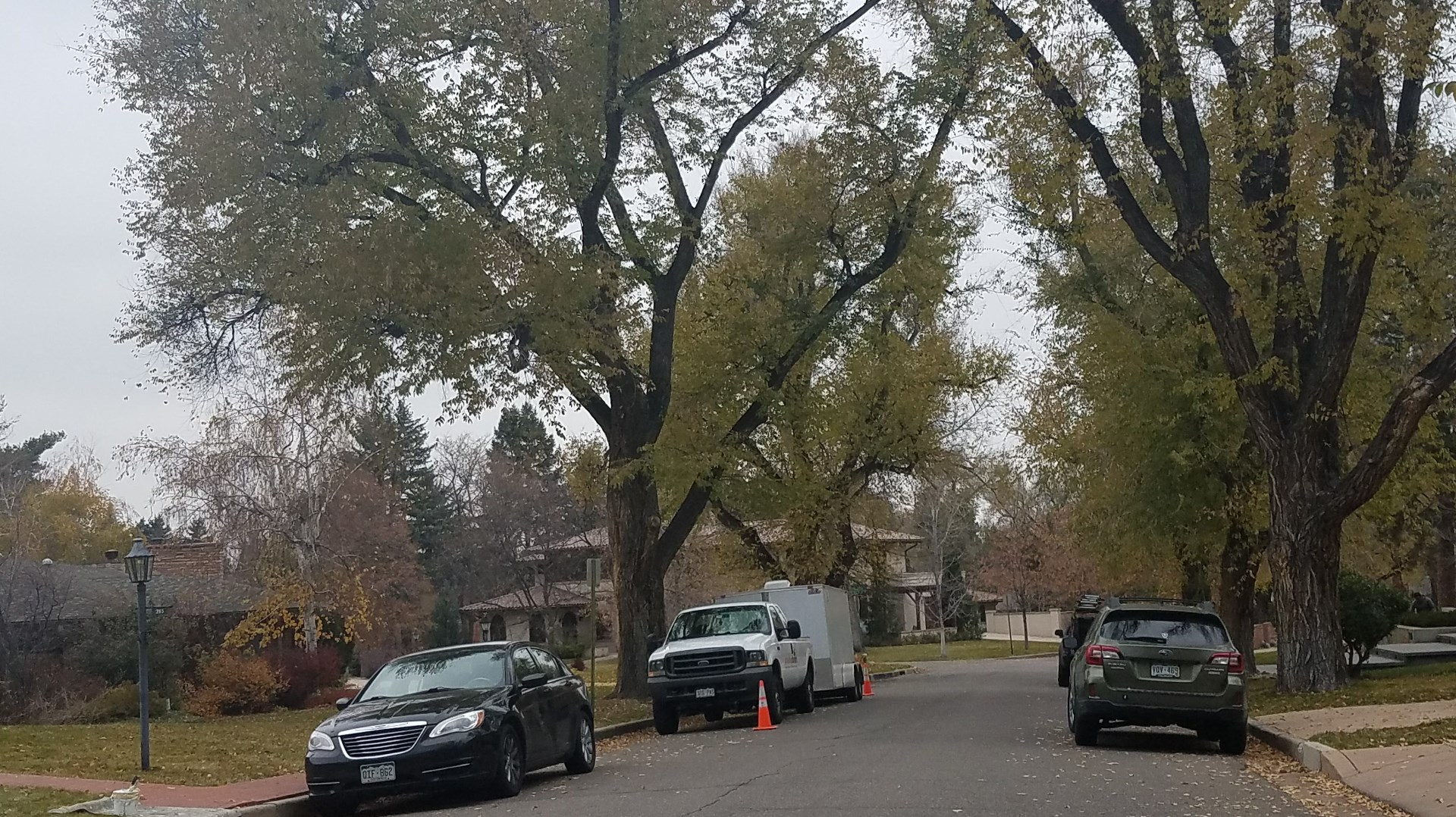 As new homes were built, businesses began springing up along University Boulevard. One of the first was the Bonnie Brae Tavern, opened in June 1934, just seven months after Prohibition was repealed.
Shopping and dining in Belcaro
Bonnie Brae's charming shopping and dining district along University Boulevard between East Exposition Avenue and East Ohio Avenue has remained immensely popular.
Options include 730 South Bar & Grill (730 S. University Blvd.), which has an eclectic, down-to-earth feel, and Bonnie Brae Tavern (740 S. University Blvd.) right next door, is known for their pizzas, massive menu and full-service bar.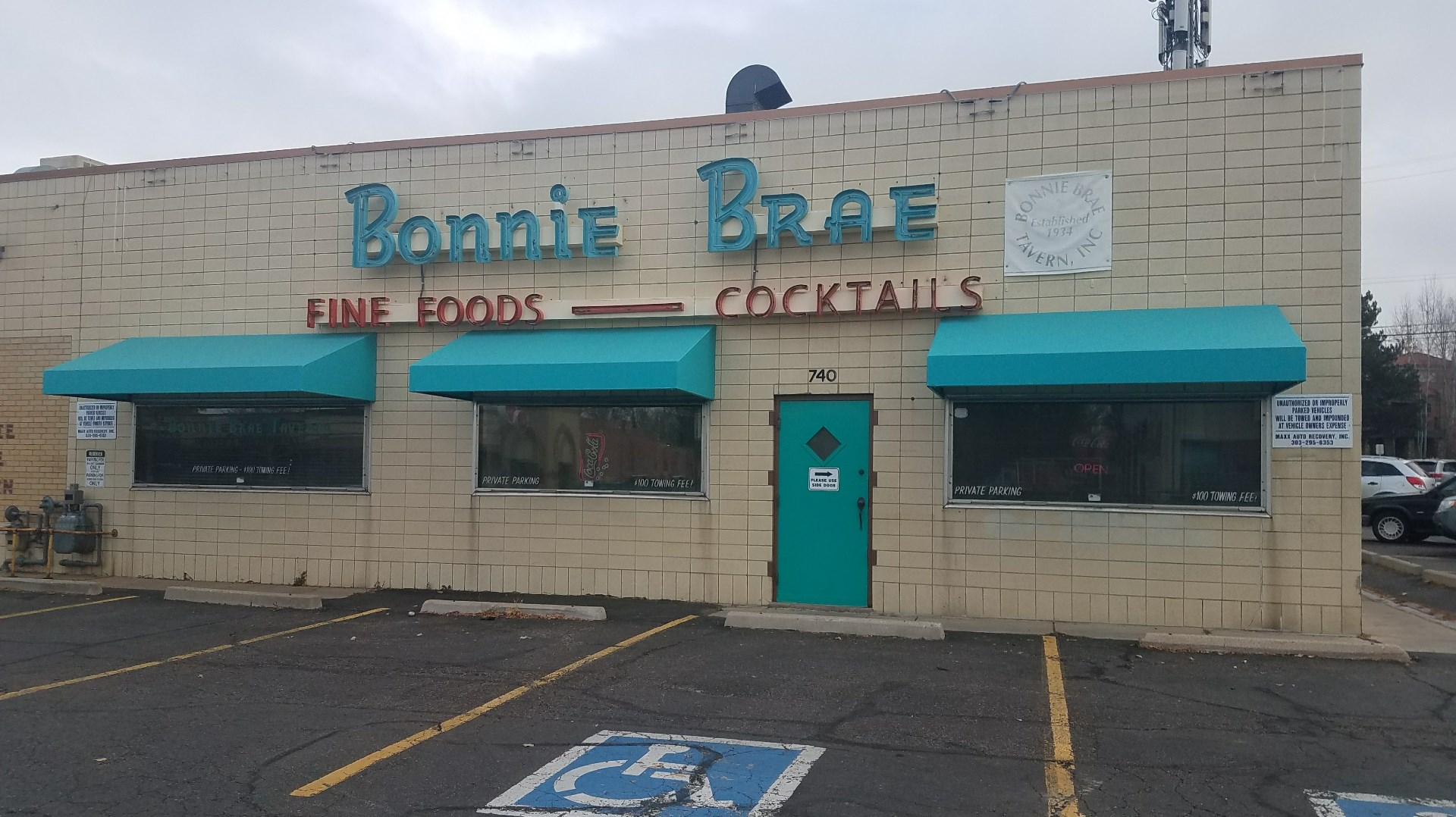 Wish Gifts (750 S. University Blvd.) is a unique shop also worth a visit, and Katherine's French Bakery (728 S. University Blvd.) delivers fresh, European-style pastries, cakes, cookies and quiches.
Just across University are plenty of other shopping and dining options, like Ink! Coffee, Grillin' Wings & Things, and Hydrate IV Bar, part of a growing trend of intravenous hydration bars where patrons can get hooked up to IVs to replenish their fluids without seeing a doctor.
The Saucy Noodle (727 S. University Blvd) has been serving old-school Italian for more than 50 years and Bonnie Brae Ice Cream (799 S. University Blvd) is known throughout Denver for their homemade flavors.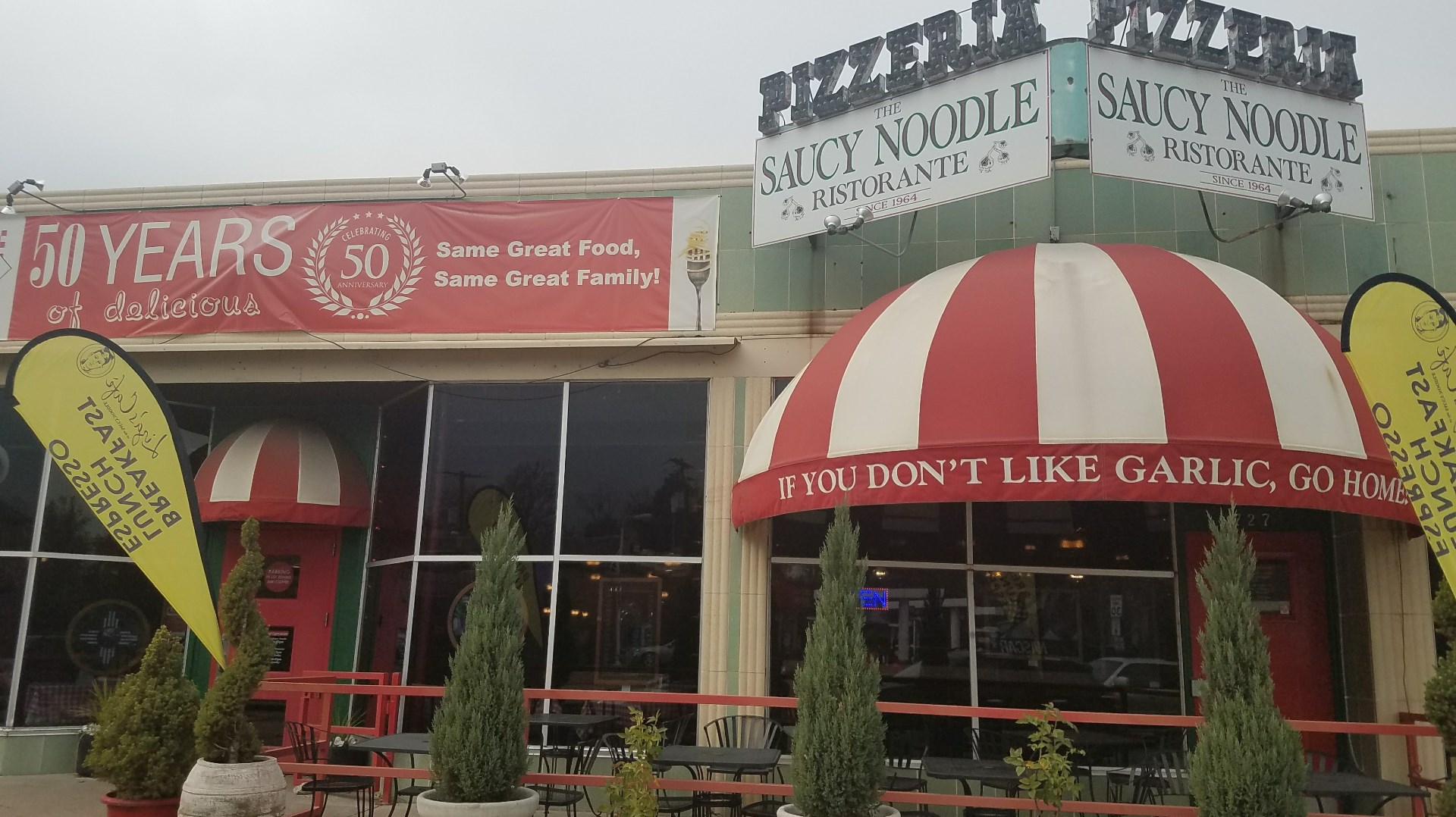 The neighborhood's main retail area outside Bonnie Brae is the Belcaro Shopping Center, on the southwest corner of South Colorado Boulevard and East Alameda Avenue. There, raw fish lovers can find Osaka Sushi (3940 E. Exposition Ave.), an upbeat spot providing specialty rolls, plus hot entrees and a full bar.
And Great Harvest Bread Co. of Denver (765 S. Colorado Blvd.) affords some pretty tempting smells — and has the whole-grain breads and muffins to match.
Just across Colorado Boulevard, the Glendale neighborhood also gives Belcaro residents plenty of options, such as CitySet Cherry Creek, Café Rio Mexican Grill, Cuba Cuba Sandwicheria, Next Door and more.