Though it could be easily dismissed as just another Boulder suburb, Lafayette is a charming and unique town with a long history in both agriculture and mining.
Located between Denver and Boulder, it's home to more than 350 businesses, nonprofits and organizations.
The main stretch of downtown, dubbed Old Town Lafayette, has numerous small shops, a miner's museum, the WOW! Children's Museum, community gardens, theaters and "alley art."
In the center of Old Town is the festival plaza, home to a fountain, summer concerts, outdoor movies and more.
But it all started with a family farm.
A history in agriculture and coal
In 1871 newlyweds Mary and Lafayette Miller settled and began farming on a plot of land in the middle on what was then a wild and mostly empty foothills area near the Rocky Mountains. They had been through a tough few years: traveling with an ox-team wagon train across the heartland and operating a stage coach stop along the Overland Trail before they finally acquired the land they'd use for their farm though the Homestead Act.
But, the farming life wouldn't last long. The family moved to Boulder three years later where Mr. Miller ran a butcher shop, volunteered with the fire department, and served as a town trustee. His wife served on the school board. Life seemed to be going well.
Then, in 1878 Lafayette Miller died suddenly leaving his wife alone with six children. She moved back to the farm they had originally settled on and managed it by herself. And, for the next several years, the agricultural operations flourished.
But, Mary Miller had bigger aspirations. She knew coal mining was thriving in other areas so began to explore the possibility of mining on her property. In 1884, coal was indeed discovered on the Miller farm and in 1887 mining officially began.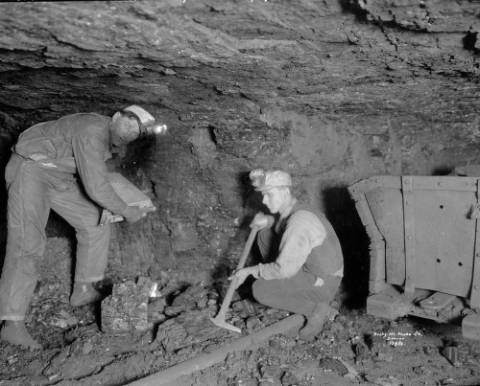 That's when the area took off. Mary established the new town of Lafayette, which she named after her late husband. Soon houses, general stores, hotels, a pickle factory, restaurants and more were built. Mary founded the Lafayette Bank and when she was elected President, she was the only female bank President in the world.
Lafayette boomed as a mining town for years. It was also home to one of the most famous mining strikes in our state's history. The Rocky Mountain Fuel Company controlled the largest number of mines in the area at the time. Workers, who suffered horrible conditions while working long hours underground, would then be given 'credits' for their efforts, good only in company-owned shops.
Workers often went on strike to protest their conditions, halting operations for a short amount of time. A local home, now housing the Miner's Museum, hosted meetings. But in 1927, the disagreements got violent. A battle broke out between striking miners and guards at the Columbine Mine in Lafayette. Six workers were killed.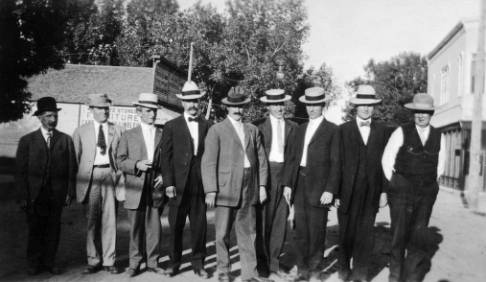 Unfortunately, the incident did not immediately end the strikes or the need for them. But eventually, conditions improved.
Then, as natural gas replaced coal, operations slowed. The final mine to close, the Black Diamond Mine, finally shut down in 1956. At that time, Lafayette once again became an agricultural hub.
Eventually, rapid growth in Boulder and Denver led more people to move into surrounding areas, like Lafayette. With the residential growth came another shift to a commercial and industrial based economy.
Old Town Lafayette has always been the city core, but in 2013 it experienced a revitalization of sorts after several breweries and a brewpub opened. One of those was The Post Brewing Co. (which we hear has some of the best fried chicken in the state) was the first to bring the brewpub concept to Lafayette, appealing to younger generations and attracting more visitors to the area.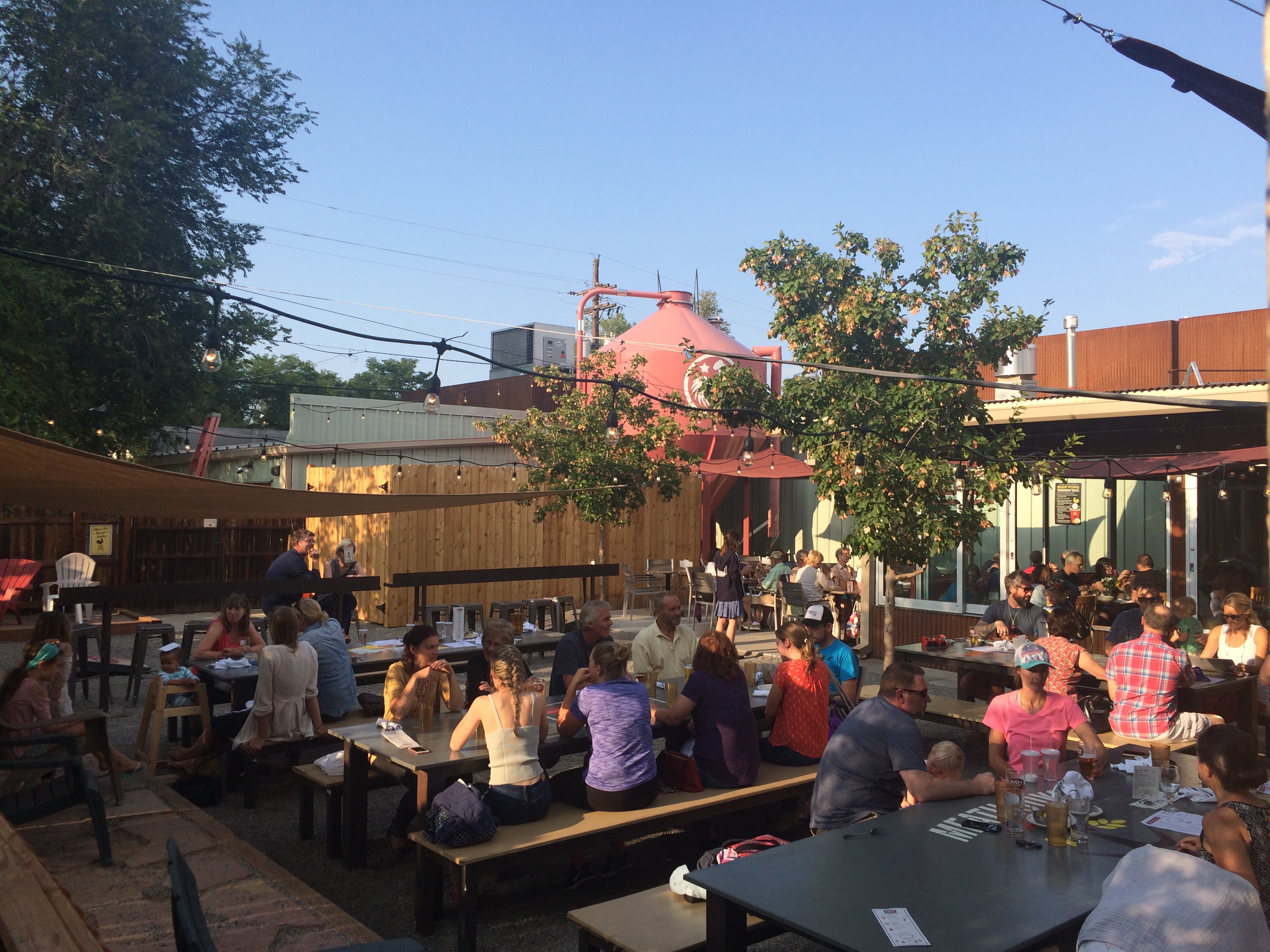 Since then, several microbreweries have popped up nearby, such as Liquid Mechanics and Odd13 Brewing.
Also relatively new to the area is Community, which calls itself a "non-pretentious eatery created by locals, for locals." Community serves local brews, cocktails and Colorado comfort food.
Black Diamond Restaurant & Tap House, near the north end of Old Town, is a salute to Lafayette's coal mining history that serves hearty entrees that include seafood and steak.
Although a hub for new restaurants and businesses, Old Town also has some longtime staples along its main street, including Santiago's and Efrain's — both serving Mexican food.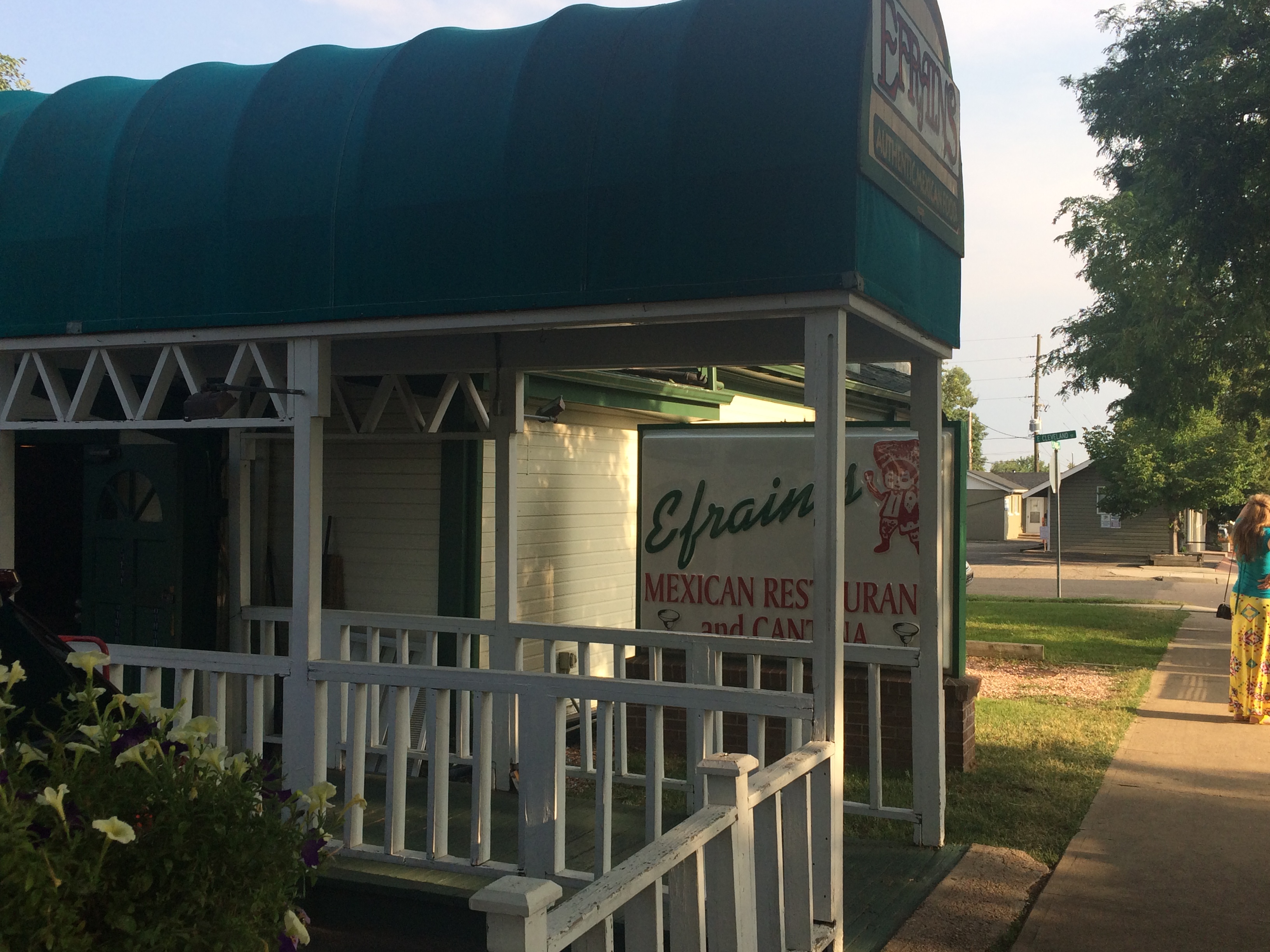 Old Town Lafayette's shopping scene is a vibrant one — a stroll done Public Road and you'll find clothing boutiques like Yarely's, Bella Frida, Dragonfly and Just Dandy; small-town jewelry shops like Anspach's; vintage clothing store TRI; and antique stores like Noble Treasures.
Lafayette is beloved by outdoor enthusiasts because of its many parks and open space areas, such as the 147-acre Waneka Lake Park (popular for joggers and picnics) and Lafayette Great Park, which includes a 6-acre dog park and borders the Josephine Roche Open Space. Indian Peaks Golf Course, too, is often called one of the best greens in the state.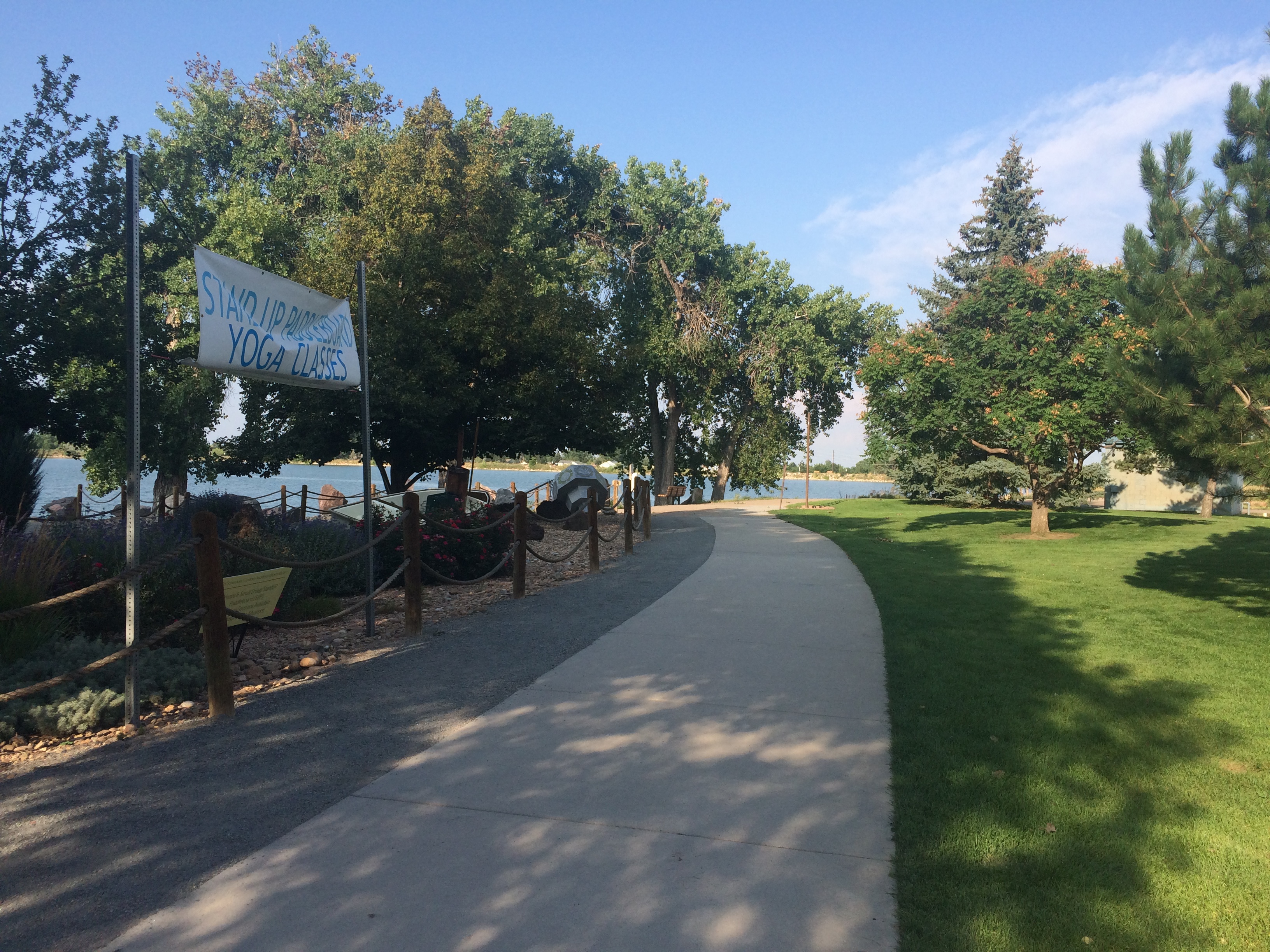 In total, Lafayette is home to 19 parks, 20 miles of trails and two community gardens.
The cost of living in Lafayette has gone up. Last June, the median home sales price for all-size properties stood at $426,000. Today, it's $475,000, according to real estate website Trulia.com.
The Lafayette Peach Festival (and other summer fun)
Each year, the town of Lafayette hosts a festival to celebrate the harvest of fresh peaches from Palisade, Colorado.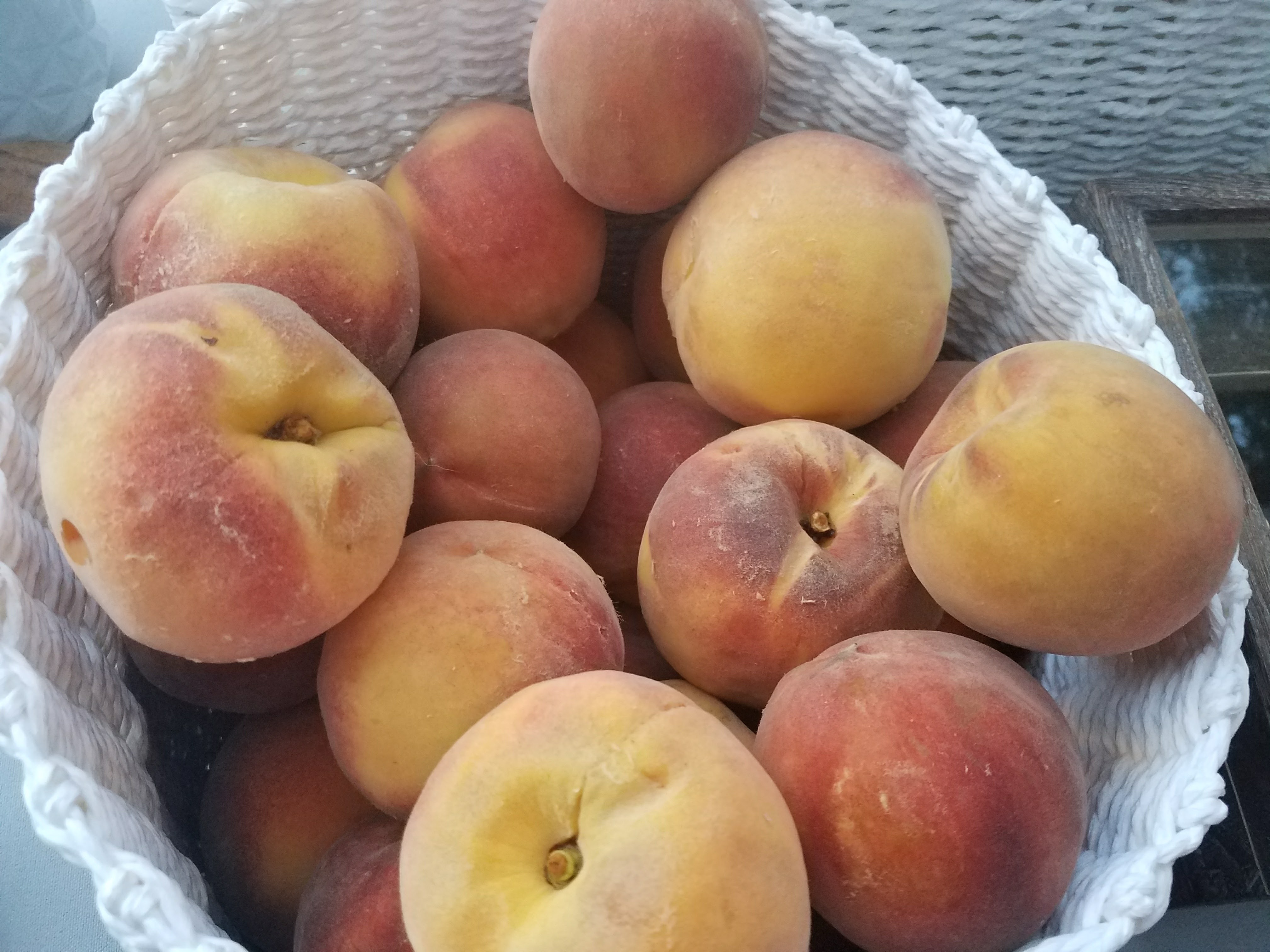 Over 30,000 pounds of organic peaches are brought in from three different local orchards and are available for attendees to purchase. There are also 500 fresh peach pies, 100 pans of peach cobbler and 2,500 servings of peach smoothies available each year during the one-day event.
Other than the food, the festival also includes live music, craft and antique vendors, artists, free face painting and balloon sculpting for kids, and a blood drive.
The 18th annual event is taking place this Saturday, August 19 from 9:00 am until 4:00 p.m.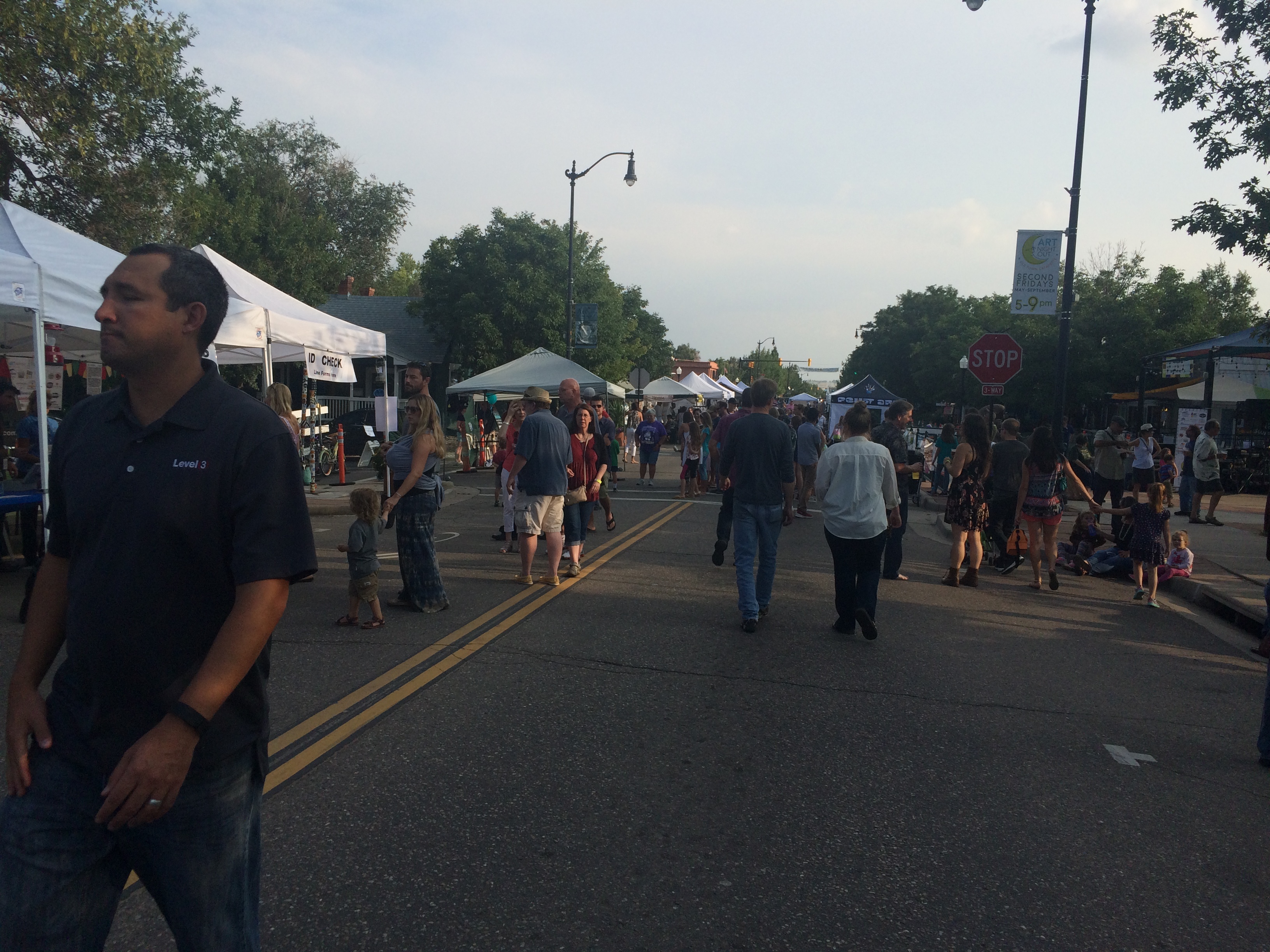 Lafayette also hosts several other events throughout the year. The Quaker Oatmeal Festival includes breakfast, a 5k run/walk, and a health fair each January. The town's 4th of July celebration features live music, beer, wine, food, pony rides, and of course fireworks. And, there's a weekly farmer's market each Thursday evening during the summer from 4:00 – 8:00 p.m.
Signs of the town's history remain today
Lafayette is a town that is proud of its long history. Take a stroll through its streets, and it's easy to see buildings that have been there for over a century, murals hearkening back to its mining days, and nods to those who helped build it.
Built in the 1890s, the house that is now the Miners Museum was first a home for workers at the Gladstone Mine and then was moved into town and purchased by coal miner William Lewis in 1913. It stayed in the Lewis family until 1975 when William's wife Hannah died and the house was acquired by the Lafayette Historical Society.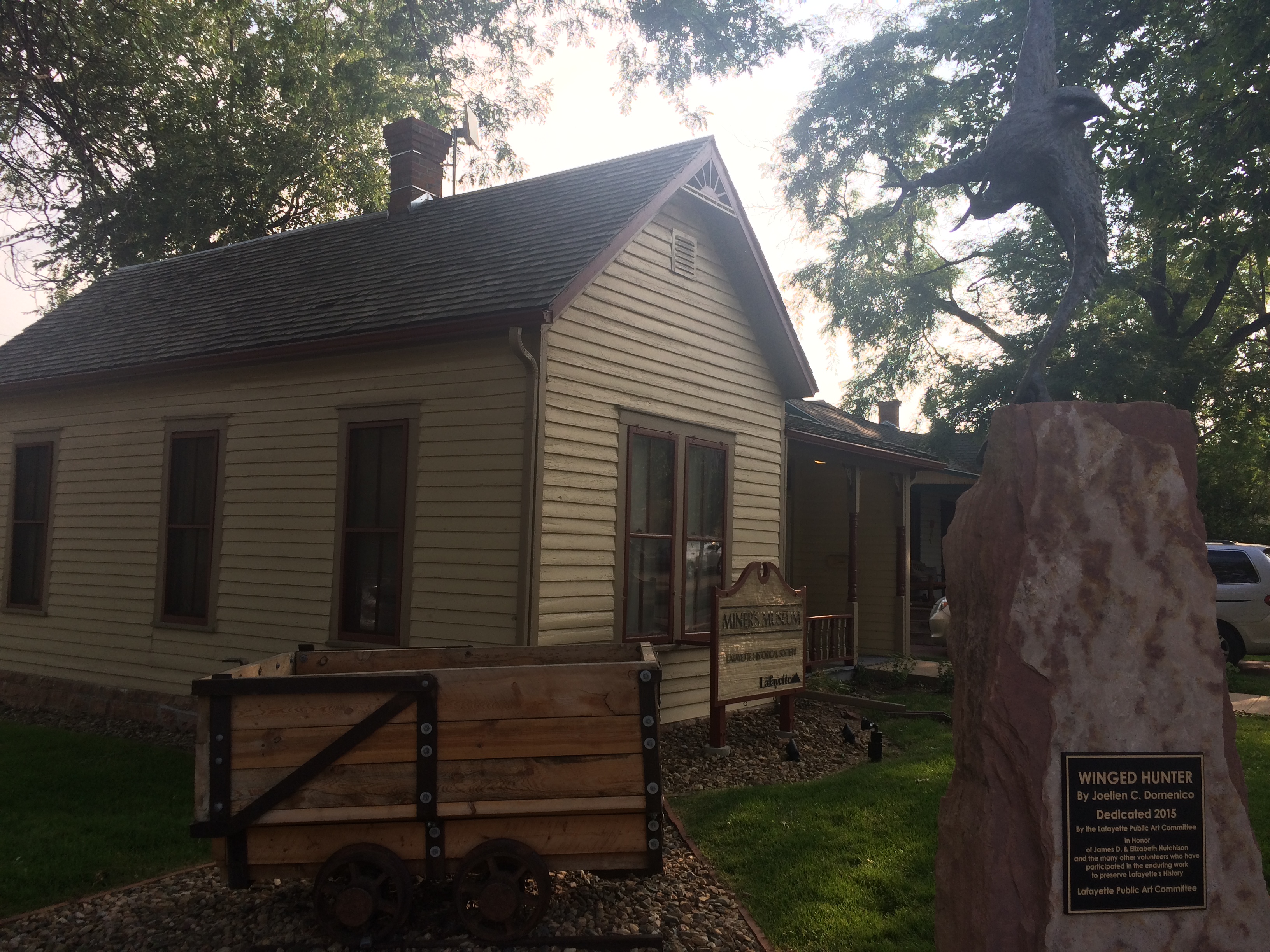 Today, it holds artifacts from the town's beginnings, a variety of mining tools and equipment, vintage clothing and accessories, and photos and memorabilia from the town's educational heritage.
Another historic building in town is the Mary Miller Theater, built in 1892 as the Congregational Church by townsperson Mary Miller.
In 2015, as one of Lafayette's Old Town building was being demolished workers uncovered a Coca-Cola mural from the building's days as "Pat and Gar's Hi-Way Bar," likely in the 1930s or 1940s.
That section of the wall was saved and for the mural underwent massive restoration last summer before finally returning to its original spot on N. Public Road and Simpson Street in December 2016.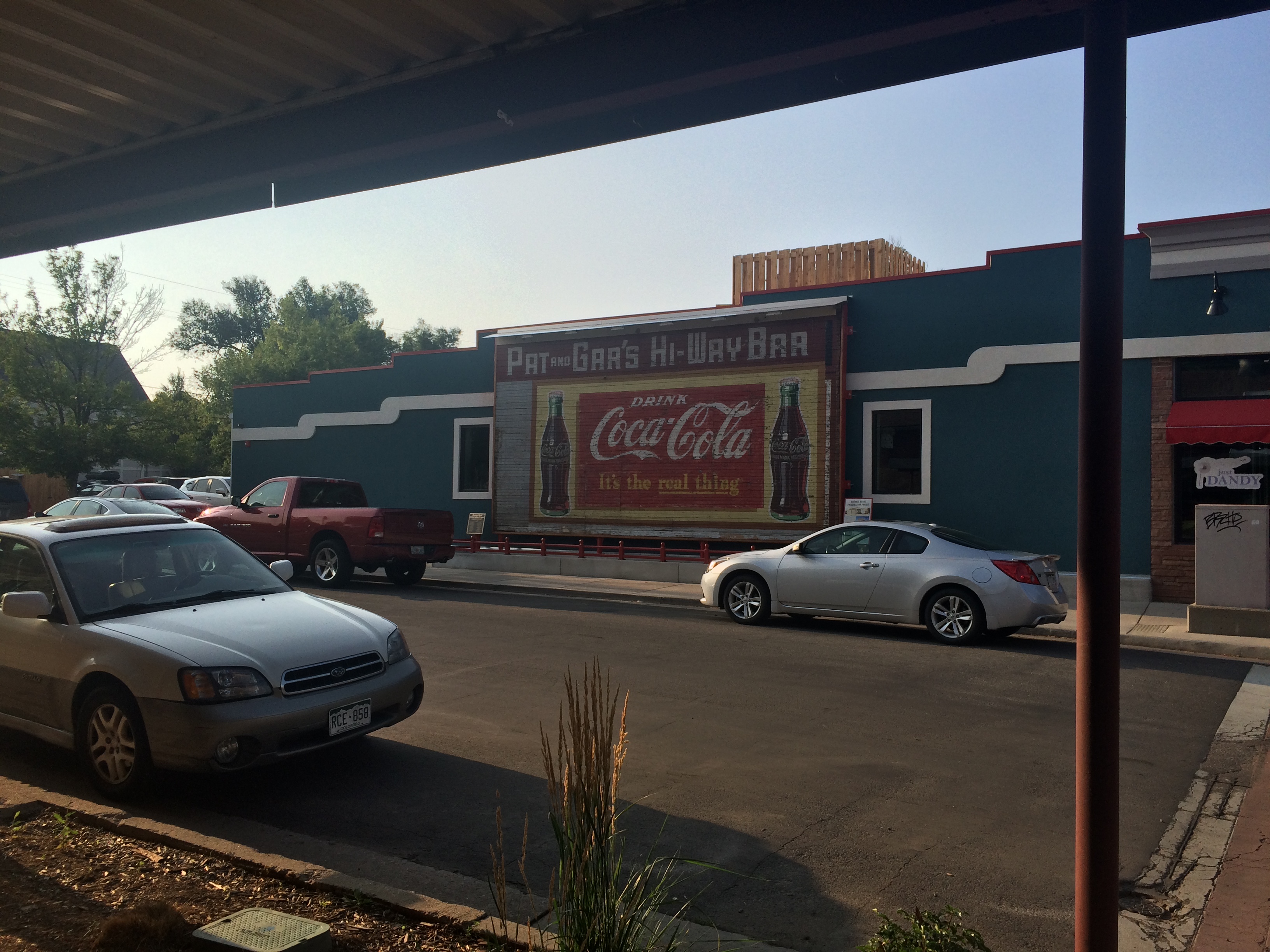 The Indian Peaks Golf Course, owned by the city, used to be the home of former congressman and gubernatorial candidate Bob Beauprez. Beauprez grew up there with his family before the land was sold to make way for the golf course. Today, it's a fun and challenging 18-hole course with trees, bunkers, lakes and winding creeks.
One other fun fact? The reason Lafayette has been home to a few massive sinkholes is because of its mining history. When the mine shafts running throughout the city were originally filled in, everything from dirt to old cars to debris was used.
Over time, the material can settle leaving a very weak road above it. Some of these have begun to be filled in more permanently but many of the shafts still exist today.