LAKEWOOD, Colo. — Let's get this out of the way: Green Mountain (the official name is William F. Hayden Park on Green Mountain) is not some rare, unknown hike in a remote destination. If you're like a lot of Denver, it's where you go on a weekday if you only want to drive 20 minutes max but still have a hankering for some singletrack and a little bit of vert.
With that being said, it's also a place people tend to bypass in favor of other nearby trail systems like Mt. Falcon, North and South Table mountains, and Matthew-Winters. That's why I'm offering this public service announcement ahead of the weekend: it's super pretty right now. So pretty I persuaded my boss to let me go there to take pictures and video of the colorful wildflowers that are all over the mountain.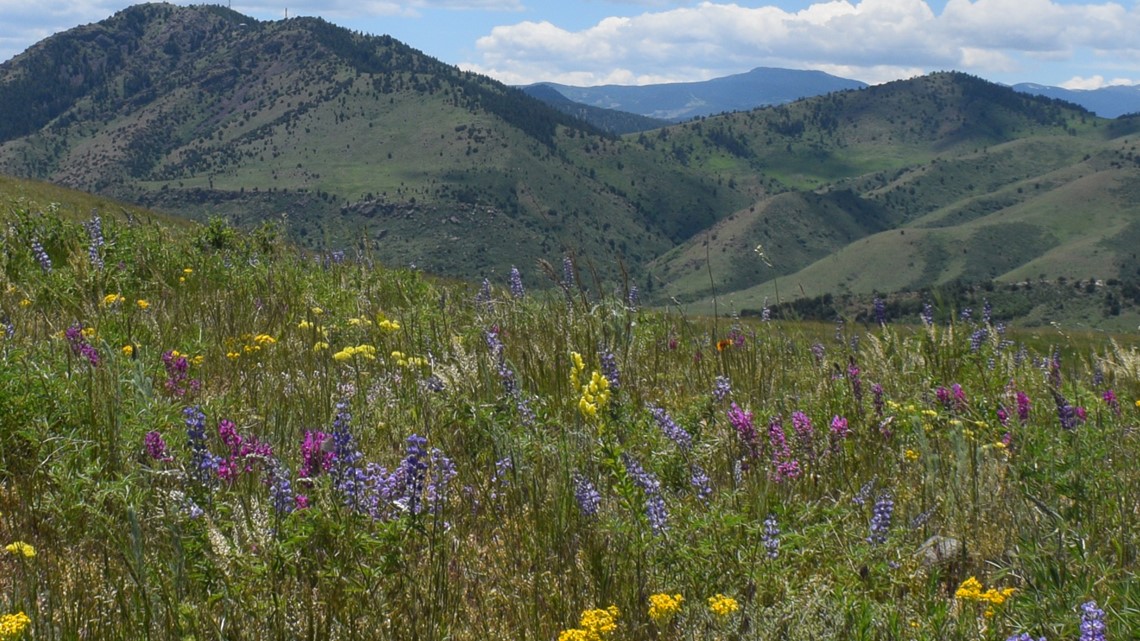 If you haven't hiked Green Mountain before (my dad hasn't, and he used to be a Colorado Mountain Club guide!), it's that big green mountain you see where Interstate 70 hits C-470. So yes, it is literally surrounded by highways, but the top has views of Golden, Boulder, and Mt. Evans on a clear day.
The hike to the top is about two miles one-way with some 800 feet of elevation gain, but you can treat it as a "choose-your-own-adventure," with loops ranging from just a couple of miles to about 10. Do the full Summit Loop – you won't regret it if you're a fan of rolling singletrack and killer views of the whole Denver metro area, that is.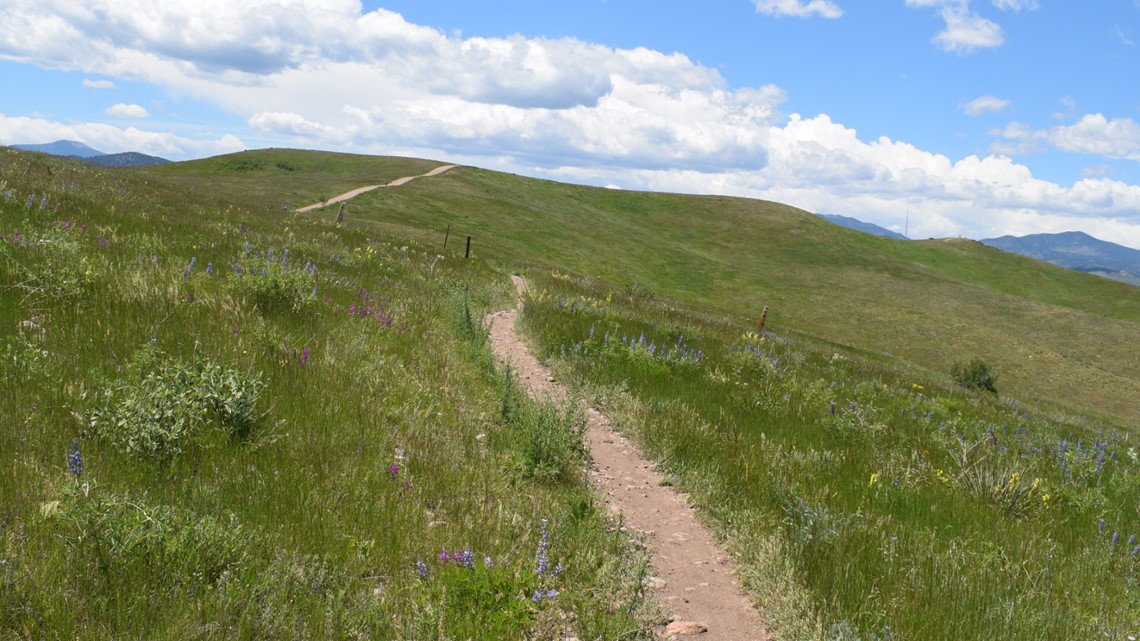 Since it's only about 20 minutes from downtown, it gets busy – especially on weeknights. Call me crazy, but on weekends, it's actually more chill (at times), since a lot of people decide to cross the Hogback. Regardless, your best bet is either early in the morning or after 3 p.m. There's no shade, so going at a cooler time of day is advised. Also, the sunsets are pretty wild … especially right now.
The wet winter and spring has meant that Green Mountain is actually green – and with that green comes tons and tons of wildflowers.
Seriously, you can see mountain wildflowers while looking at the skyscrapers of downtown Denver. It's a unique sight.
Check out some photos of the hike below:
PHOTOS | The wildflowers on Green Mountain are absolutely amazing right now
For what it's worth, I also asked the people of Twitter which hikes close to Denver they're noticing have incredible wildflowers right now.
Casey recommended North and South Table Mountain in Golden, which have a similar landscape to Green Mountain.
Viewer Bwoss saw some gorgeous flowers near the Red Rocks Trading Post.
Adam, another viewer, said the Westminster Hill Dog Park is pretty incredible right now.
And Jeff Hynes recommended checking out the Evergreen area.
Regardless of where you go, this is probably a peak weekend to check out wildflowers – and as you can see, you don't have to go all the way to Crested Butte. There are some incredible sights right in our backyard!