KUSA — Cranes building future developments loom above murals of past glory in a Denver neighborhood that's changing almost beyond recognition.
Five Points is named for the intersection of Welton Street, 27th Street, Washington Street and East 26th Avenue – and what was historically known as a sanctuary for the African American community has become increasingly gentrified at a pace even faster than Denver's overall boom.
There are now yoga studios, a dispensary and a brewery on the Welton Street thoroughfare that used to have multiple famous jazz clubs, soul food restaurants and barbershops.

"Five Points has changed dramatically," said Jeff Fard, the founder of Brother Jeff's Cultural Center. "I mean, you could be here next week and may not notice this community. It's changing rapidly.
"Businesses that used to be here are no longer here. Owners that used to be here are no longer here."
Population statistics back this up. According to DenverMetroData.org, the white population in Five Points has risen more than 1,000 percent since the 2000 census, and it's no longer a predominantly African American community.
With the rapid growth, Fard says there is still significant minority business ownership in the area, even as longtime inhabitants are priced out by a surge in development.
Historic photos of Denver's Five Points neighborhood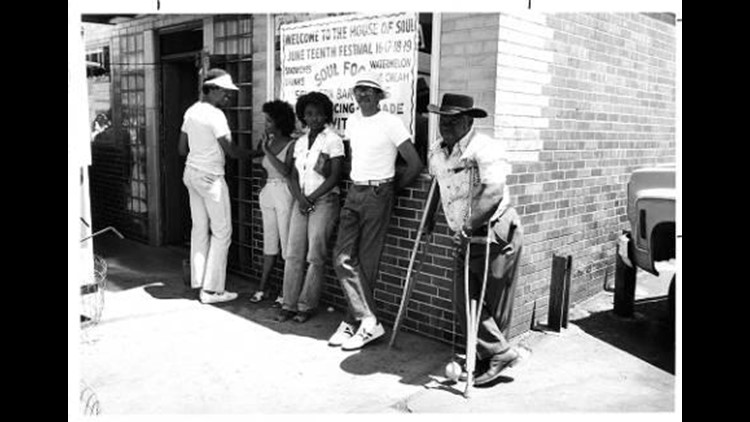 But in the face of all the change, there's hope that the past can live in harmony with the future
"Working together through this change is going to make this community work, and hopefully we're not doing it in silos, we're doing it together," Fard said.
This story is part of the weekly #9Neighborhoods series. Join us on Instagram at noon for a tour showcasing the people and places of Five Points. Have a recommendation for a neighborhood to profile next? Email us at webteam@9news.com.
A HISTORY AS THE "HARLEM OF THE WEST"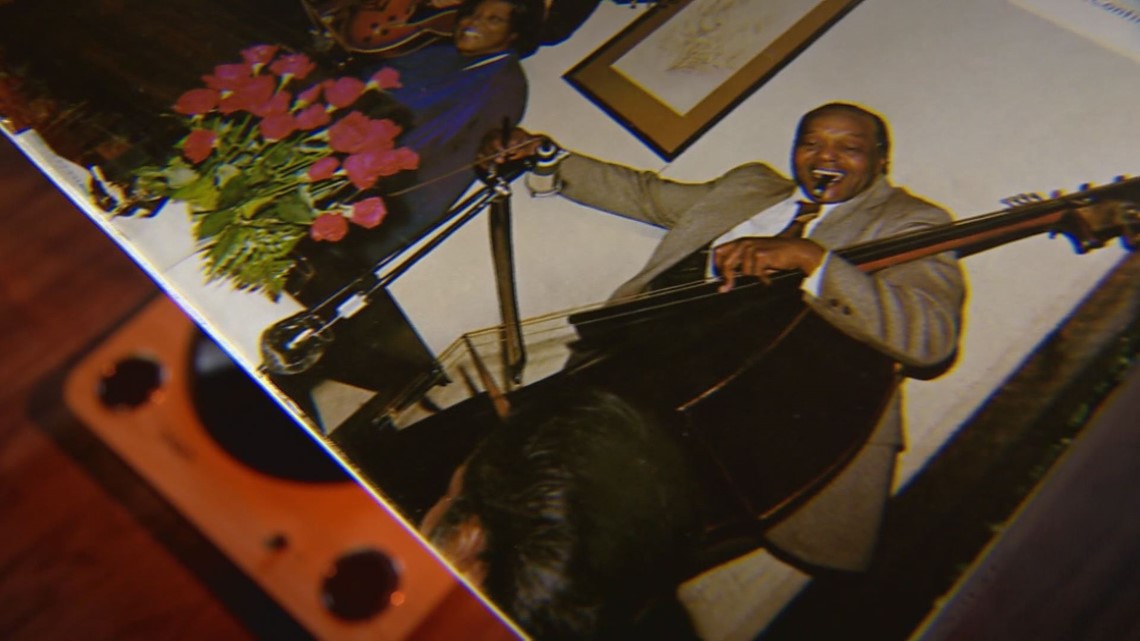 Five Points is essentially Denver's first suburb – something you might notice by the sudden change from the downtown street grid to a rectangular suburban grid at the intersection where the neighborhood got its name.
Development was rapid with Denver's silver boom in the late 19th century, and both the well-to-do and working class moved into Five Points. In the early 20th century though, the socially prominent folks moved to the more trendy Capitol Hill.
By 1920, Five Points and the nearly Whittier neighborhood became home to more than 90 percent of Denver's African American community.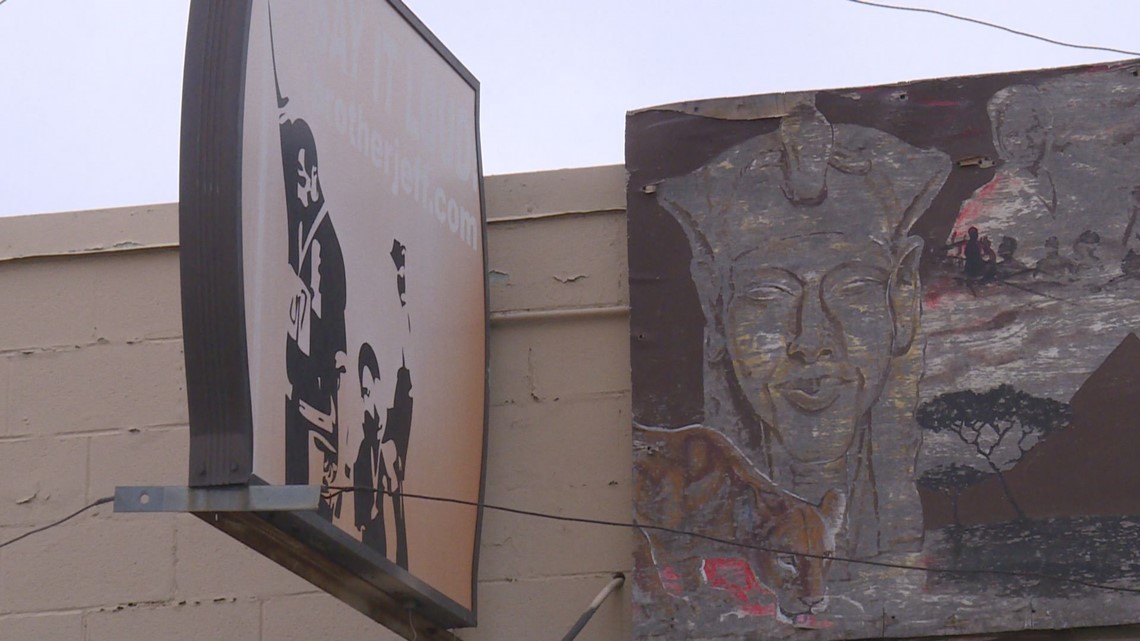 According to the Denver Public Library, the real cultural boom happened in the 1930s, 1940s and 1950s, when the most famous jazz and blues musicians of the day played at the jazz clubs along Welton Street. Among them were Billie Holiday, Duke Ellington and Miles Davis.
The epicenter of this was the Rossonian Hotel, where jazz greats who weren't allowed elsewhere would stay and then perform in the lounge before and after their other Denver engagements, according to the Five Points Business District website. This historic building sat empty for years, but will start a new chapter with help from former Denver Nugget Chauncey Billups, who is opening a restaurant jazz club there.
This marked a big decline. According to the Denver Public Library, the population of Five Points was 32,000 in 1959. That number became 8,700 in 1974. Crime rose in the neighborhood.
Today, long-time businesses like the Welton Street Café (known for its soul and Caribbean food) stand near newer businesses like Rosenberg's Deli and the Rolling Pin Bakeshop – the latter of which was founded by a longtime Five Points resident who wanted to help the neighborhood he loves.
"FIVE POINTS HAS NEVER GONE AWAY"
Fetien Gebre-Michael is the co-owner of the Ethiopian Food Truck and owner of Konjo Catering. She's been coming to Brother Jeff's Cultural Center for 15 years for poetry readings, and has watched the nearby neighborhood change before her eyes.
"Five Points has become a hustle and bustle type area for those who are non-colored, non black and brown," she said.
She's helping Fard launch a new catering kitchen out of the cultural center which is aimed at preserving the food history of the Five Points neighborhood – and help aspiring entrepreneurs play a role in the area's growth.
"We have an opportunity to help train young people who are interested in the service industry, the food industry," Fard said. "Why not come here and learn how to prepare food, how to serve community, and take advantage of all of the restaurants that are opening right here in our community?
"We can be the launching pad for careers. Things that start small often become large."
Fard only feels hope for how the neighborhood is evolving.
"You know, a lot of people know about Five Points from the past, and they talk a lot about the jazz, they talk about things that used to be here, but Five Points has never gone away," he said. "It continues on into the future. You've got Brother Jeff's Cultural Center, you've got Cleo Parker Robinson's Dance Center."
"Through current musicians, through hip-hop, it all continues to be here, continues to move forward, and that's one of the things that continues to make Five Points special," he added.
Gebre-Michael said one thing she loves is seeing her community during big events in the Five Points Neighborhood. Those included the nationally renowned jazz festival, which is slated for May 19.
Another key community event is Juneteenth, the oldest known celebration commemorating the end of slavery in the United States. Thousands of people gather in Five Points for speakers, music, an awards ceremony and a parade.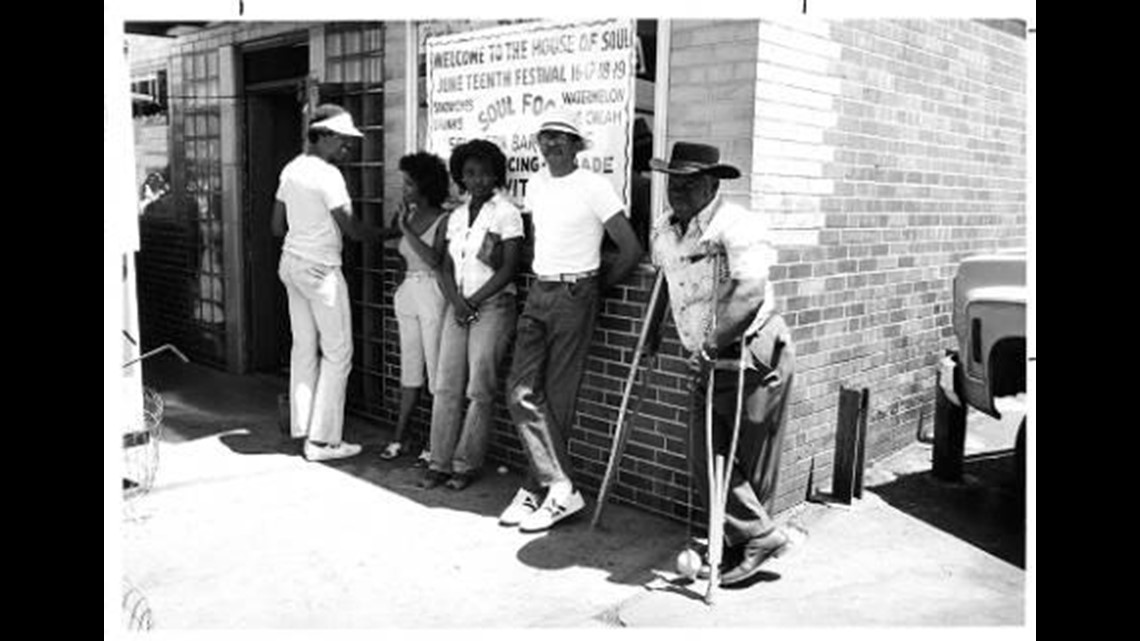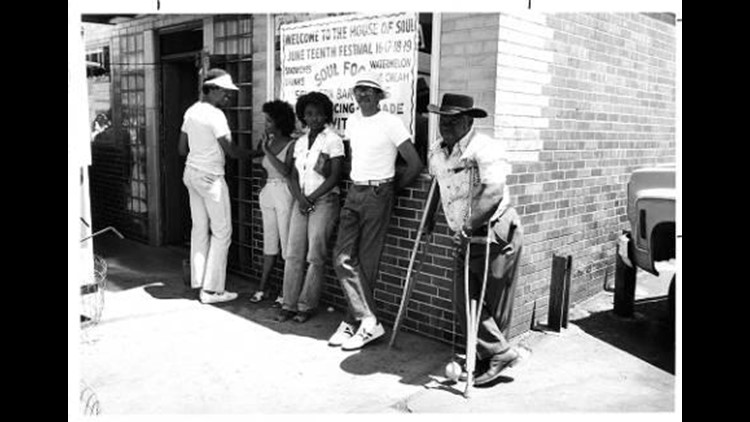 "Five Points is a wonderful place to be," Fard said. "You'll be able to experience the past, the present and the future and you'll be able to do it through arts, culture, music, dance food.
"We invite you to come down, experience, participate and invest in the community. It's a place to be, and it's perhaps going to be the No. 1 place in the city to be, and it's exciting that all of us will participate in that growth and development."
Gebre-Michael says there are changes, but at the end of the day, she still loves Five Points.
"You see all the different breweries and all the dispensaries, and all of these random houses that are going up and being demolished left and right it's not what it used to look like," she said. "It's still beautiful, and we just want to be a part of it.
"Five Points … I love you. You're dear to my heart. I'll always be here to support you because you're always here to support me."