Yes, love can be hard to understand. but when you feel it, you just know.
"I feel like I have more love in my heart," said 7-year-old Zaric Ramirez.
Zaric goes to Montessori del Mundo. The school recently embarked on a project to help spread love and create bigger hearts like Zaric's. It called the Care for Three project. It was created by Zaric's dad Lee Ramirez.
"A handwritten note from a total stranger expressing nothing but pure love and appreciation towards another person," Lee Ramirez said. "We all want love and we all want connection in our life and that's exactly what we were seeking."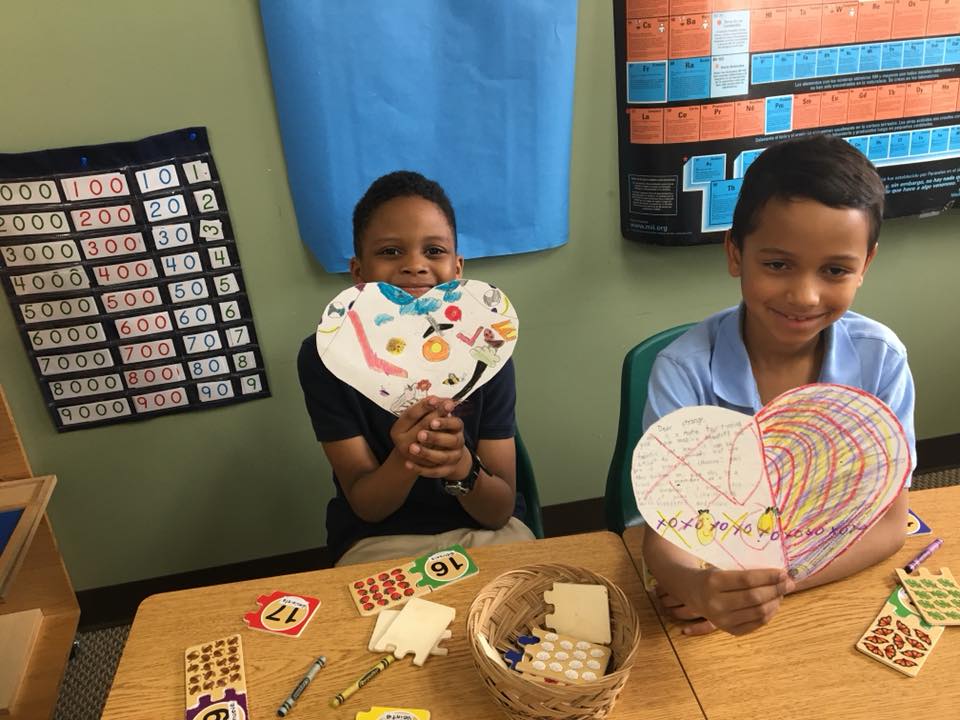 It started three years ago when Lee Ramirez got a random note of kindness on his car.
"It just touched moved and inspired me," he said. "I thought what if I just hand wrote three notes and then put them out there into the world then maybe somebody else would do the same."
People did and the project grew. The project has sent out almost 2,000 notes across the U.S. and even to countries like Mexico, Costa Rica, Israel and China.
"These notes are coming back and connecting with people at a core level," he said. This is well beyond the superficial stuff."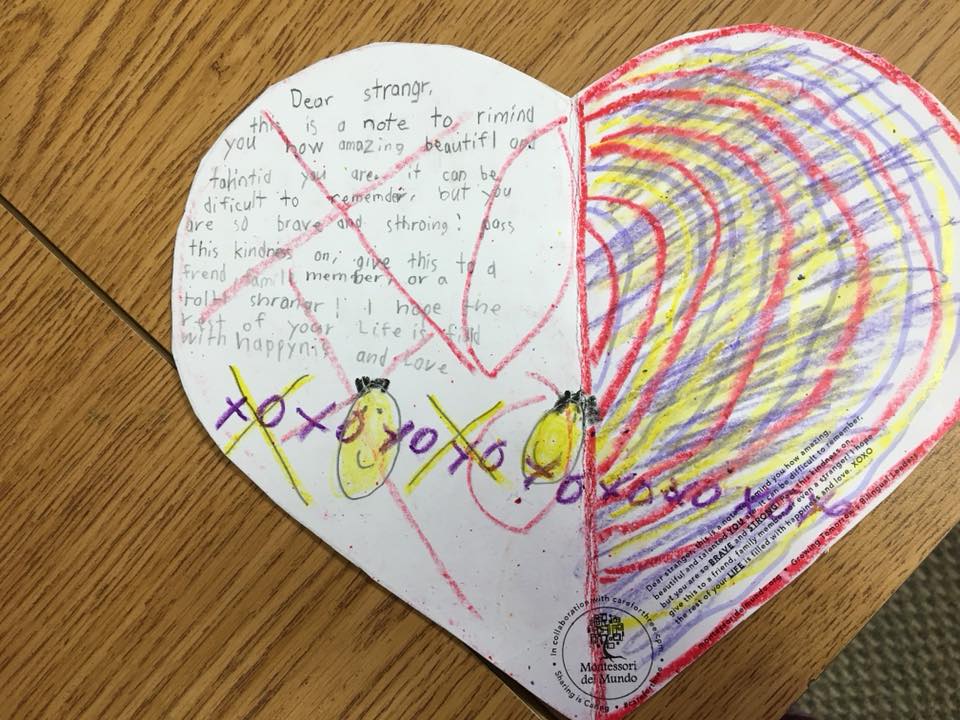 Zaric's school heard about the project and wanted in.
"If you want to make the world a better place, start with the children," Lee Ramirez said.
So they started creating the notes and used this message...
"Dear stranger, this is a note to remind you how amazing, beautiful and talented you are. It can be difficult to remember but you are so brave and strong. Pass this kindness on. Give this to a friend, family member or even a stranger. I hope the rest of your life is filled with happiness and love."
Simple and uncomplicated love.
"I feel like it would be a kind thing to do," Zaric said. "It would make the world a better place."