How many times as kids did we hear our parents say "eat your fruits and veggies"? Now we know they just wanted us to eat a healthy and sustainable meal. Making that connection can be a simple as getting your hands a little dirty.
"Everyone's getting their hands dirty today," said Candice Leary-Humphry, Communications Director for Clayton Early Learning, "setting the stage for learning throughout the summer."
And 5-year-old Mark Garcia knows that dirty hands and a little hard work can go a long way.
"Because I like to eat the food," said Garcia.

He and his classmates at Clayton Early learning are working on creating a solution for the families who live in the area.
"The neighborhood that we're located in and a lot of our families are located in is a food desert," said Kristen Wilford-Adams, the school's Nutrition, Health and Wellness Specialist. "So a lot of our families don't have access to fresh produce."
That's why they are planting 20 large vegetable gardens on campus for a purpose.
"Many of our families do come from low income and below the poverty line," said Wilford-Adams. "We want to build that capacity in these young children to take it back home and maybe spark and build a community garden or build a little windowsill garden if that's all they have."
With the help of volunteers from Welby Gardens and Designscapes Colorado, these preschoolers are getting hands-on experiences in the gardens so they can help out at home.
"They want to have access fresh produce but it's not always convenient," Wilford-Adams said. "We want to make that easy and that connection and that access extremely easy for our families."
These students are making a connection with nature and helping out their own community with a little hard work.
"They have the ability to make their own food, and buy their own food and know where their food comes from," Wilford-Adams said.
Even if it means a little extra soap at the end of the day.
"Kids need to get dirty, they need to get in touch with where their food comes from," said Wilford-Adams.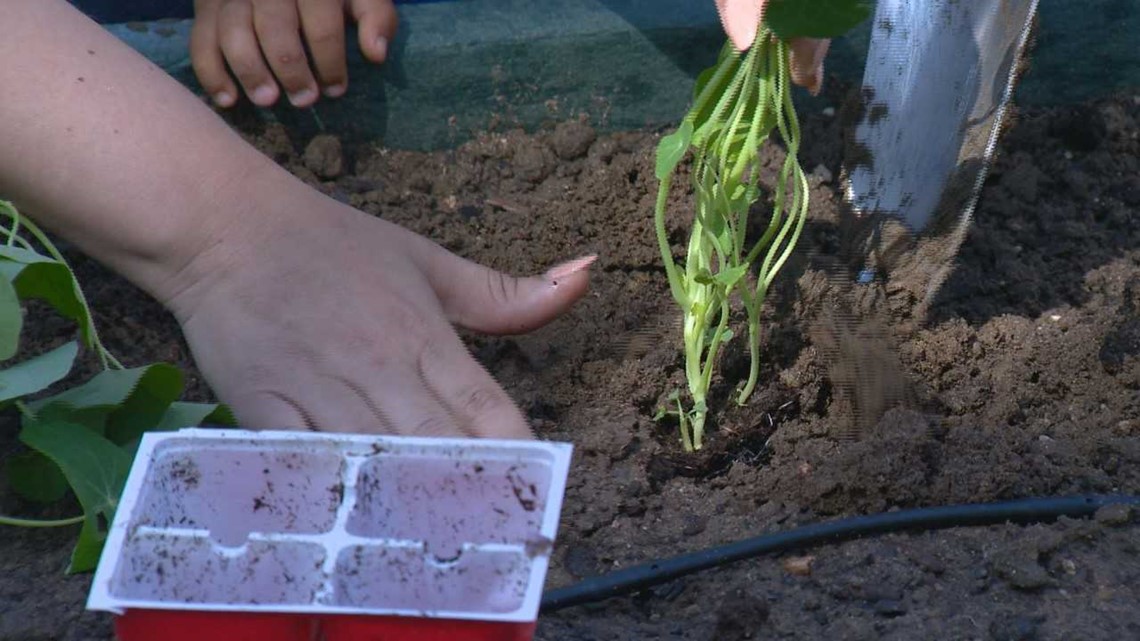 The school said they harvest hundreds of pounds of food weekly - some of the food is sent home with students along with budget-friendly recipes for their families.
This fall, they will get a chance to showcase their fresh produce at their annual Moonbeam Harvest. For more information, click here.