If you grew up in the Denver metro area -- it didn't take you long to guess that we looked back at Cinderella City in Englewood for Wednesday night's "You Are Here" segment.
The massive shopping mall opened March 7, 1968 -- after nearly a decade of planning.
It was brought to life by Gerri Von Frellick, a man who was known as the king of Denver shopping centers in 1960, according to an article written by the Denver Public Library.
The new mall held 250 stores spread across five different buildings that covered 1.5 million square feet of space over two miles.
The malls, which were separately named, the Rose Mall, the Sunflower Mall, the Gold Mall, the Shamrock Mall and Cinder Alley, all connected at one central location known as the Blue Mall.
Cinderella City was a popular hangout in the '70s and '80s with its 28-foot fountain and double-decker carousel.
Eight viewers suggested Cinderella City to us for this segment. Many of them, like Lisa Gibson, Renee Burnes and Tracey Qualteri, all remember going to Farrell's Ice Cream Parlour in the mall.
Can't see the gallery? Click here.
Photos: Remembering the iconic Cinderella City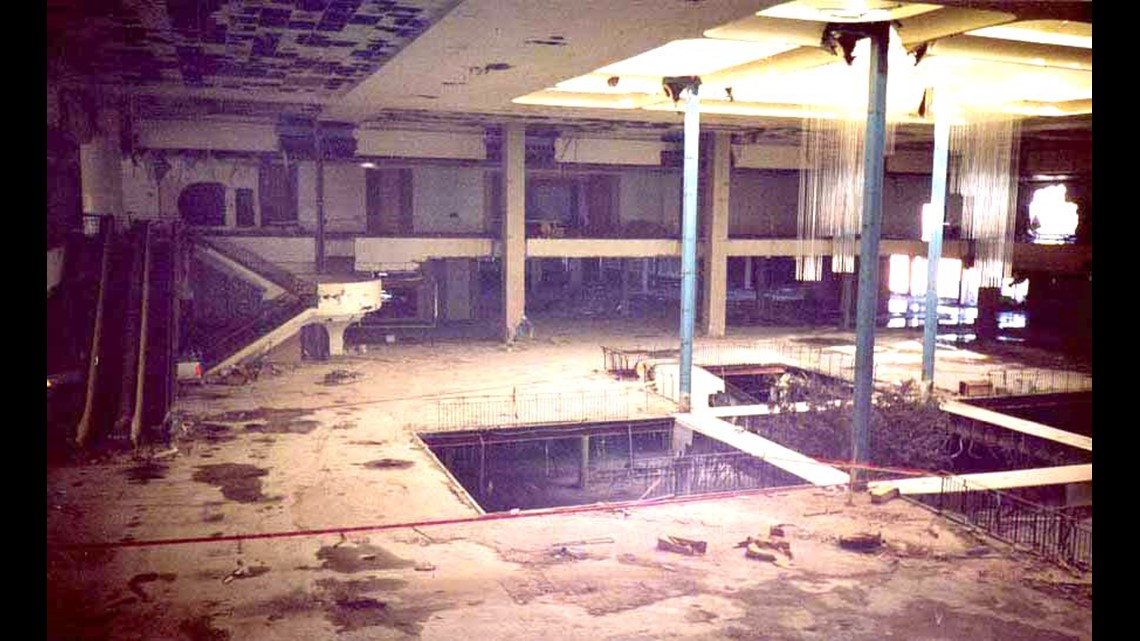 Some fondly remembered heading over there to stop at Funtastic Nathan's. Still, business started to decline in the '80s.
Many of the small retailers were moving out, and by 1997, its last major retailer, Montgomery Ward, moved out and left the mall empty.
It was mainly abandoned after that, despite attempts to revive it.
Towards the end of the Cinderella City's life, one of its inner malls, Cinder Alley, was deemed too unsafe to host shoppers and was closed off -- according to the Denver Public Library's article. The mall had been built on what was once a vacant lot and creek-bed, and the high presence of water likely caused the ground underneath to shift, according to Denver Public Library.
In 1998, the city began the process of demolishing Cinderella City.
RELATED | You Are Here: The Yum Yum Tree offered a taste of the world
However, the area was redeveloped.
Now Englewood Civic Center, a multi-use facility with retail and office space, sits in its place.
Almost everyone who guessed where we were for Wednesday's "You Are Here" on our Facebook page got this one correct. Some called it easy - we'll leave that up to you all.
ANOTHER ONE | You Are Here: Remembering The Organ Grinder in Denver
Don't forget to tell us where you want us to go next, it can be a landmark, old restaurant, venues, even a look ahead at new development you may be excited to see. Just email us at youarehere@9news.com.
The Denver Public Library featured Cinderella City in a two-part series last year called "Cinderella City: The Rise and Fall of a Memorable Mall."
Our partners at the Denver Business Journal also looked into the iconic mall's past. Check it out here.
Editor's note: An earlier version of this article incorrectly stated the type of ground the mall had been built on. The article has since been updated.