On Wednesday we started the "You Are Here" trivia series in west Denver at an old business that's been gone for 30 years.
The chain, originally from Portland, Oregon, opened in 1979 but closed its doors in 1988. The owner, Dennis, turned it into a place to enjoy popular music in a special way, and you could even take themed vinyl albums home with you.
Out of about 100 guesses on our Facebook post, only ten of our 9NEWS viewers got it right -- it was Denver's Organ Grinder Pizza at the corner of Alameda and Zuni.
John Holmberg was the first person to guess correctly - but not the only one. Charlie Kindblade, Nick J. Wiseman, Steve Montague, Lori Jennette Johnson, Troy Boyes, Stephen Barlock Kim Elwell Foster, Susan Redick and Les Mardin II all guessed correctly by the start of our 10 p.m. newscast.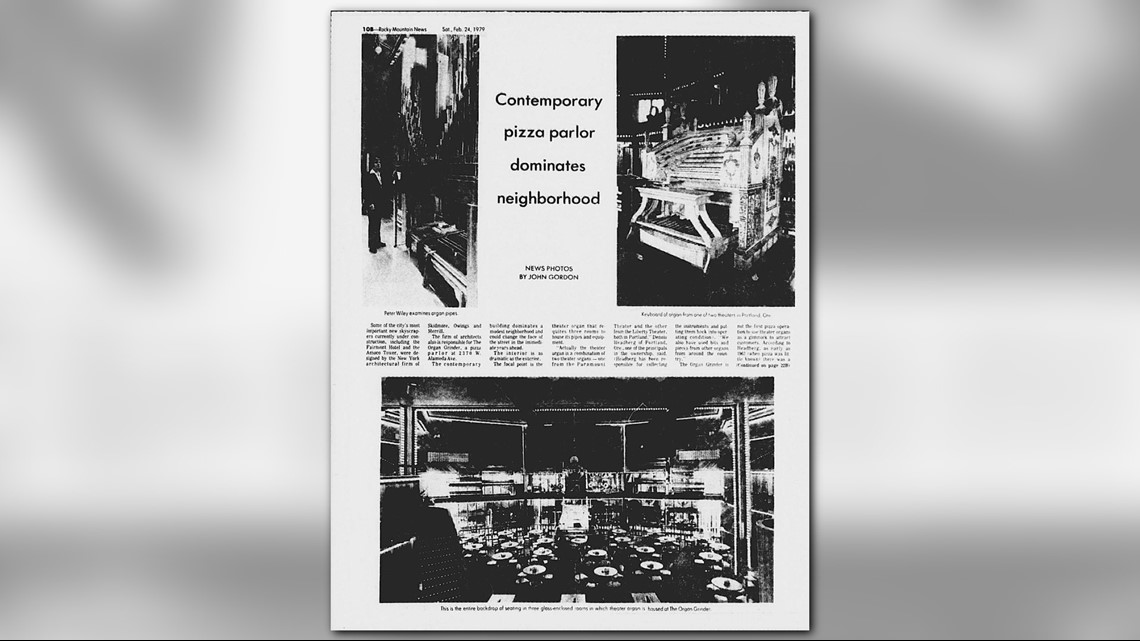 It's a quiet spot now, where a handful of businesses sit in a small shopping center with a Vietnam War Memorial and a few other large stores sitting nearby. But 30 years ago, the corner was filled with families, music and food at the Organ Grinder Pizza.
Dennis Hedberg opened the restaurant in the Athmar Park neighborhood after three successful years of running the chain in Portland, Oregon.
It was largely the music that set the Organ Grinder apart from other pizza joints. Popular songs played from a theater organ, and organ-themed vinyl albums you could buy to take home.
Hedberg wrote an article for the Theatre Organ Journal about his life with theatre organs and disco. While his location in Portland was where it all started, Hedberg wrote the Denver spot gave him the opportunity to make his restaurant better.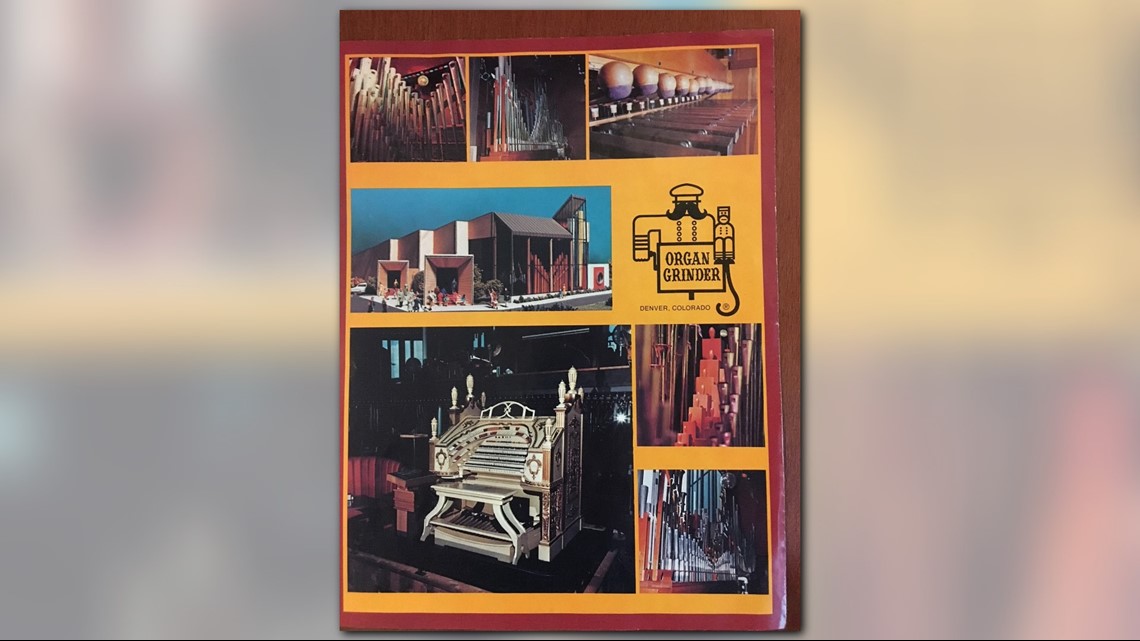 "All design mistakes we made in the Portland Organ Grinder were remedied in the Denver Organ Grinder. In every way, it was bigger and better," he wrote.
But the success didn't last, Hedberg said business began to drop in Denver. Below is an excerpt from the article he wrote:
Some major tenants in the Denver Organ Grinder shopping center left, and the landlord failed to secure new ones. Worst of all, there were allegations of cocaine use at the Denver Organ Grinder. Kitchen equipment was mysteriously being sold out the back door to cover debts to the "bad guys" and there were frequent cash shortages. Bills and taxes weren't being paid and ultimately, the Denver Organ Grinder was forced to close and its assets were sold at a sheriff's tax auction.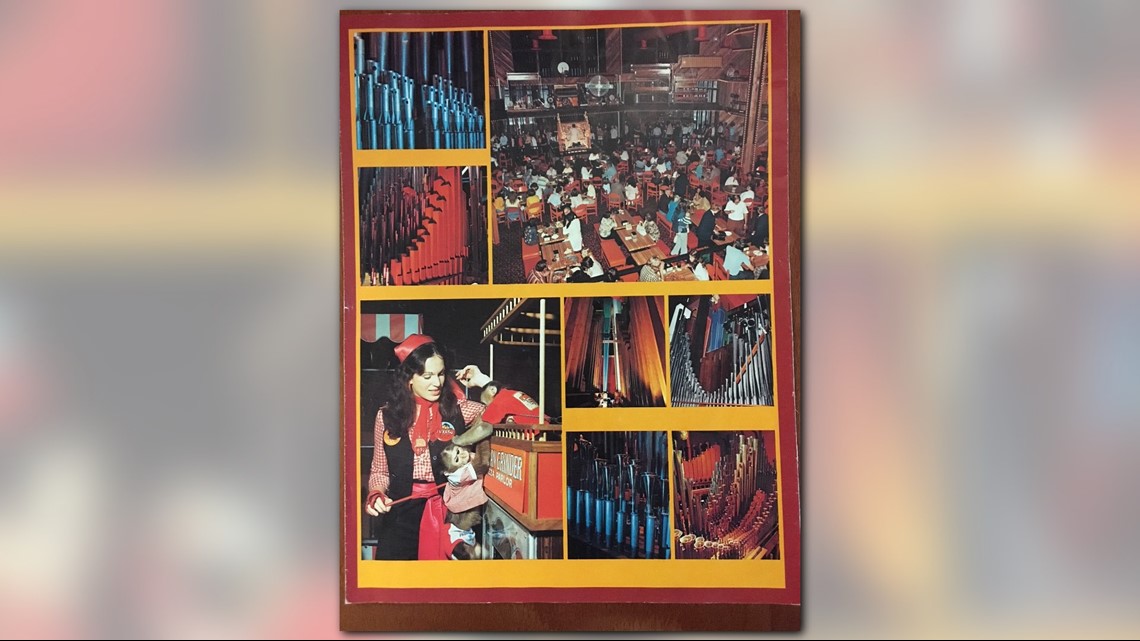 He added the failure of the Denver Organ Grinder eventually led to the demise of his location in Portland as well. More from his article:
The Portland Organ Grinder's business wasn't what it had been ten years earlier, but was still the only entity with a positive cash-flow. It was trying to support the other restaurants— but couldn't keep it up forever. I saw the handwriting on the wall. The Portland Organ Grinder was in danger of being pulled under by Denver Organ Grinder and Earthquake Ethel's. Since all shareholders were personal guarantors on financial documents, I felt everything was in danger of bankruptcy, which meant me losing my home and the Portland Organ Grinder organ.
That restaurant, which is not affiliated with the old Organ Grinders, has a similar theme and even holds some memorabilia from the restaurants that inspired its style.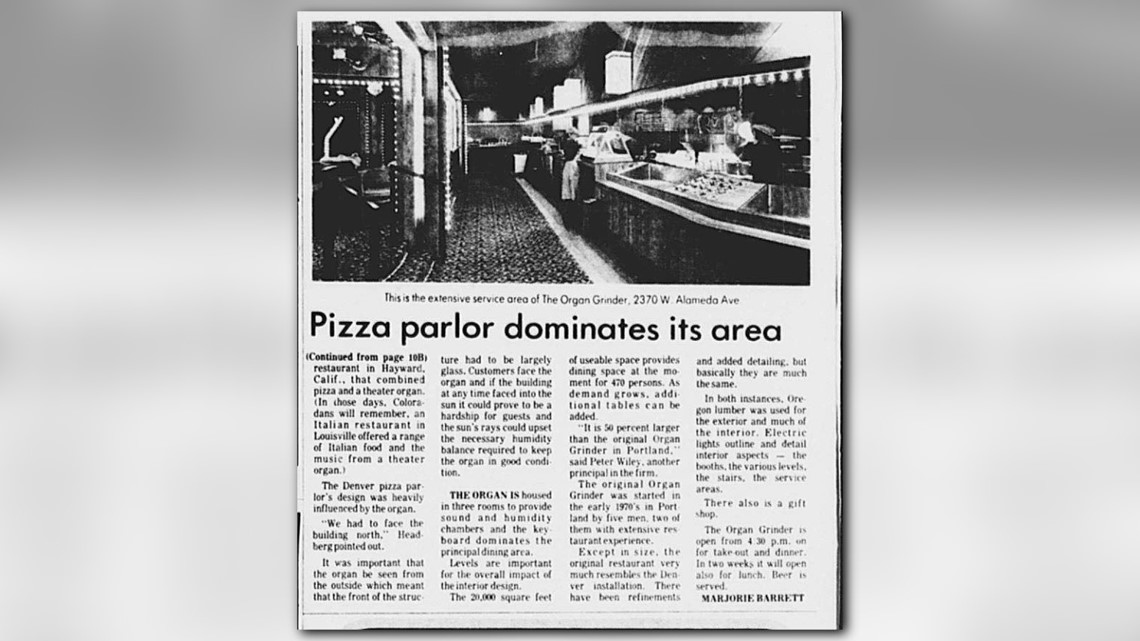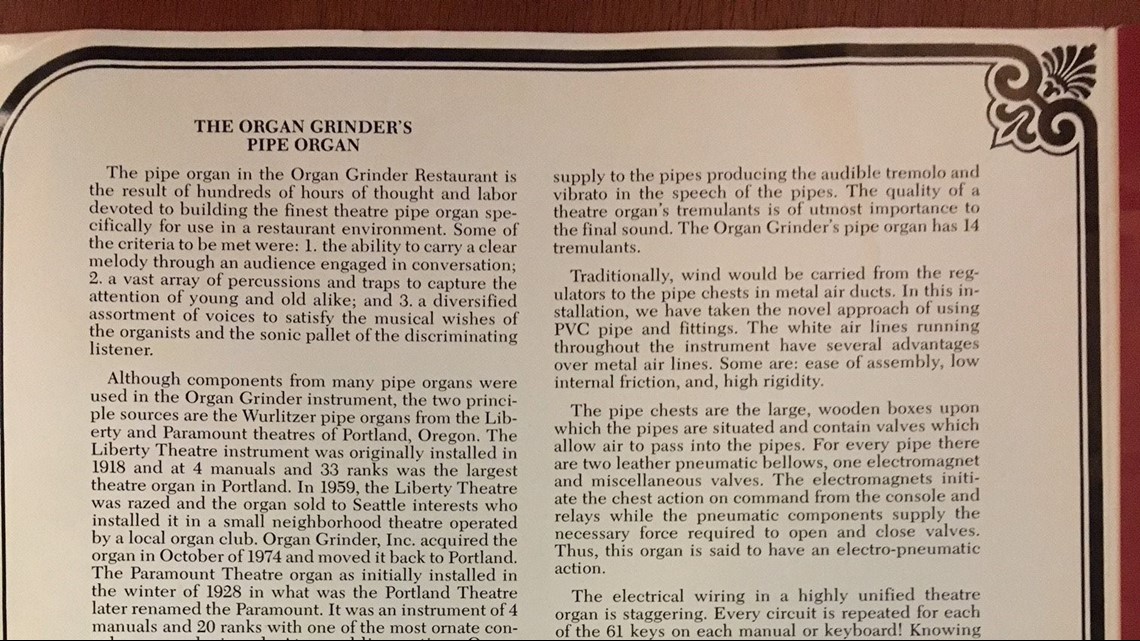 Do you have an idea for where we should go next? Email us at youarehere@9news.com.