Members of a construction crew are being hailed as heroes for rescuing a woman from an explosion that leveled a two-story home in Firestone earlier this month.
It happened on the 6300 block of Twilight Ave.
The explosion killed two people and hospitalized two others, including high school science teacher Erin Martinez.
RELATED: Cause of deadly Firestone home explosion 'narrowed down'
RELATED: Science teacher critically injured in Firestone home explosion
RELATED: Firestone explosion victims identified
The crew is building an apartment complex on a lot behind where the explosion happened. The foreman, Brendon Herlihy, said the day started out just like any other day until he heard the explosion.
"I can't describe the noise but it's something I'll never forget," Herlihy said. "Hope to never hear it again."
He said he worried something had gone wrong during construction, so he went to check it out. He quickly learned that wasn't the case.
"That's when I could tell a two-story house was reduced to nothing," he said.
PHOTOS: Home explosion in Firestone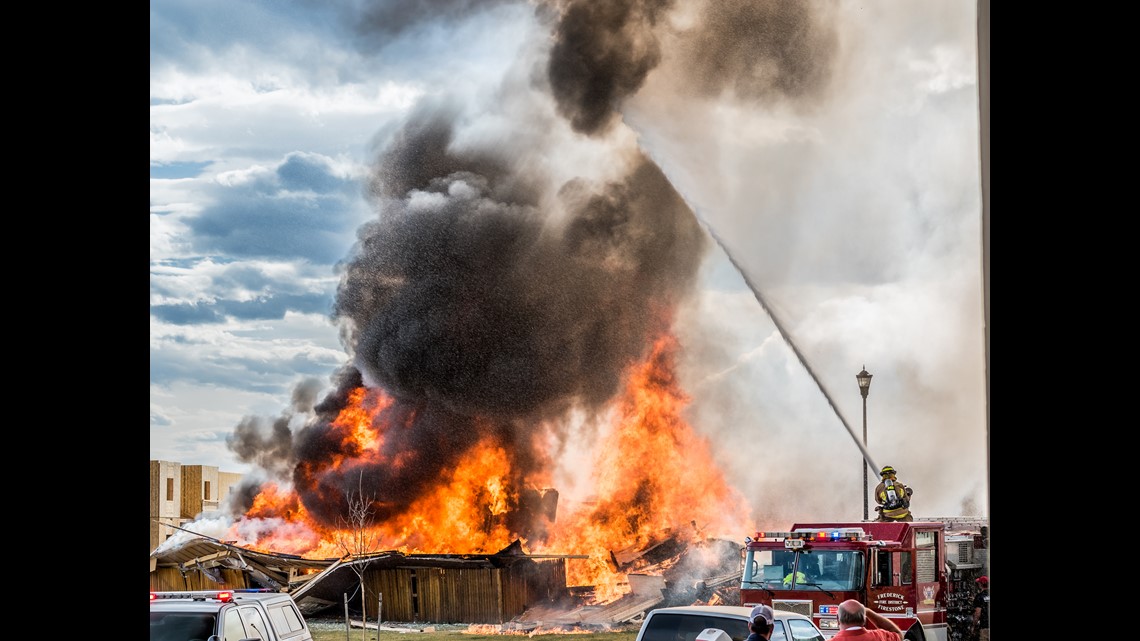 He said the entire crew acted quickly to help however they could. After learning there were at least two more people inside the home, Herlihy said he saw Mountain Range High School science teacher Erin Martinez underneath the destruction.
"Between all the layers, you could see hair, you could see clothing and I could hear screams," he said. "She was basically trapped amongst the roof system, some walls, the floor."
Herlihy said Martinez was pinned between the rubble. He told one of his crew members, Jose Lopez, to get a forklift so they could get her out. The only thing standing between the equipment and saving Martinez was a fence.
"My buddies were trying to take it down with their hands, with their bare hands, ripping it down," Lopez said. "I just told them move out of the way because it's time to just act fast."
Lopez and Herlihy said they were able to lift the roof with the forklift. They said different members picked up a wall while other members pulled Martinez out.
"It's something you don't know what you're going to do until you get in that situation," Herlihy said.
Martinez is a teacher at Mountain Range High School in Westminster. At this time, there are no updates on her condition.
The Frederick-Firestone fire department is still investigating the cause of the explosion.