Tuesday, the head of corporate communications for Frontier Airlines, Jim Faulkner, saw a story that aired in Next.
In that story, we profiled the ridiculousness of the company making two Frontier flight attendants take a break from dealing with some of America's least satisfied air passengers, just so they could stand there as props, holding up a banner, while executives made speeches during their announcement of new new flights.
You can see that story here:
The basic gist was that this adds insult to the injury of being hard-working, front-line employees of a company that's ticking off passengers at every turn.
Faulkner's response to that story gives everyone some good insight into how Frontier is run at the highest levels.
"Kyle, you're a jerk," Frontier's communications chief started in an email he sent to me after that story aired.
It's one thing to make fun of Frontier's business model, complaints, etc., but when you start making fun of individuals, that's on a completely different level. I'm guessing you must have some sort of short-man's disease since your level is pretty low.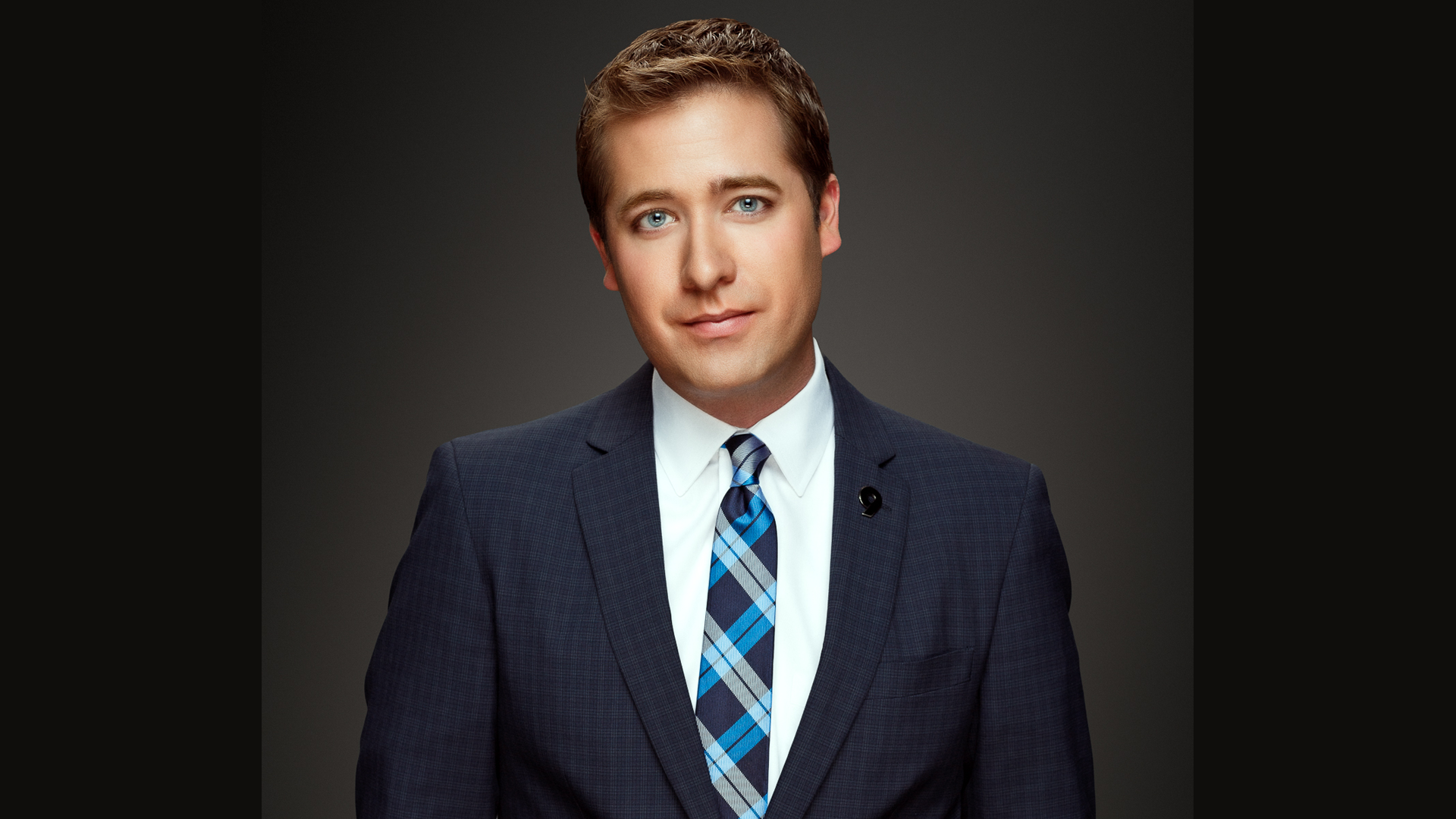 You enjoyed zooming in on our employees and making fun of them. Have you taken a good, long look at your picture above? Seems a bit hypocritical to me. First of all, were you standing on a milk crate so that the camera could get your face? Did your golden retriever die before you took this picture? I'm surprised your high school letterman's jacket isn't in the background.

And here's the real gem from your bio on the Channel 9 website - Clark joined 9NEWS in 2007, drawn by the opportunity to tell meaningful stories alongside the station's talented photojournalists, who are frequently honored as the best in the nation.
So zooming in on Michael and Lisa is telling a meaningful story? How you treated Michael and Lisa was completely rude and out of line. Sounds more like you're trying to work through whatever your low self-esteem issues are. So it looks like that in addition to being a jerk, you're also a hypocrite.
Jim Faulkner
Hi Jim,

Thank you for your thoughtful feedback that I am a jerk with self-esteem issues rooted in insecurity about my height.
My commentary didn't make fun of your employees. Quite the opposite. It sympathized with them.
My commentary sympathized with their plight – taking a break from dealing with some of America's least satisfied air passengers in order stand as props holding a banner while an executive went on for more than five minutes.
In fact, the commentary actually pleaded for the audience (in person and at home) to applaud for your employees.
What the commentary did have fun with was customer frustration with the fee based model, a well-known Johnny Cash song used by one of your competitors in ads, and the choice to have employees stand awkwardly in front of TV cameras while executives made speeches. At no point did I make fun of your employees.
Your choice to respond with a string of ad hominem insults about my appearance, height, facial expression, etc is unfortunate but provides great insight into the executive culture at Frontier.
Wishing you the best,
Kyle
<>Never change, Frontier. Never change.
UPDATE: Frontier's vice-president of marketing, Tyri Squyres, sent Next this statement in response to this exchange:
"Mr. Faulkner's inappropriate comments regarding Mr. Clark do not reflect the views of Frontier Airlines. It was a misplaced way of defending comments made about our employees on Mr. Clark's show last night."
UPDATE: Frontier has posted Faulkner's former job online. They say they're looking for someone who has the "ability to communicate effectively and work under pressure."