DENVER — The Denver Business Journal and 9NEWS have partnered to create "Business Buzz," a series of video conversations about some of the biggest issues in business and how they affect both employers and the people who live throughout the Denver region.
DBJ senior reporter Ed Sealover and Ryan Frazier, 9NEWS business expert and owner of ESG and management consulting firm Frazier Global, discuss several topics in each 15-minute episode.
First up in this episode, Sealover and Frazier mull the business prospects for Camp Pickle, a new concept from Punch Bowl Social founder Robert Thompson that combines 10 to 14 pickleball courts with scratch food and craft beverages in facilities that range between 55,000 and 75,000 square feet.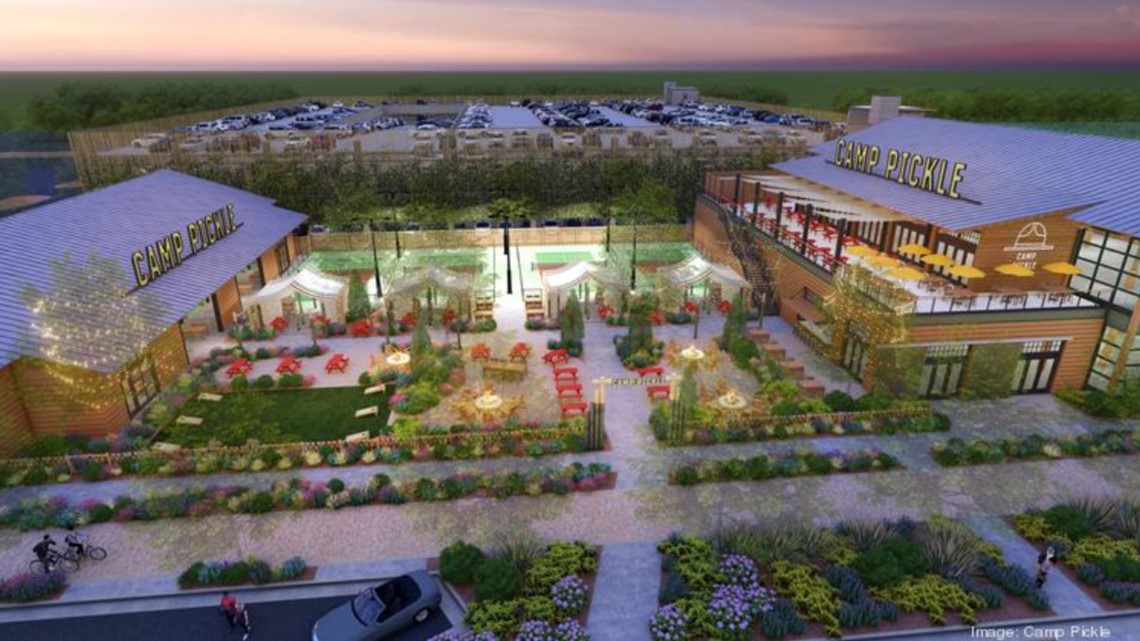 Thompson said that he plans to open one of the first two locations in Centennial by mid-2024, and he is banking on the rising popularity of the sport to sustain the concept and attract customers who range in age from 8 to 80 years old.
Then, the hosts turn their attention to Colorado's nascent plan to regulate emissions from indirect sources — areas like warehouses or shopping malls that attract vehicles and feature the use of gas-powered equipment.
State officials are early in what they expect to be a multiyear process of developing such rules, but precedent from other states show a wide range of potential programs that can come from such an initiative, and business leaders are concerned about whether such new rules can make efforts like home construction more expensive.
Finally, in their segment examining the intersection of business and politics, Sealover and Frazier look at what the market could look like if Colorado voters in November pass Proposition 122, which would decriminalize use of psychedelic mushrooms and other natural medicines. Purveyors could sell the substances only through licensed wellness centers where customers would pay to consume the mushrooms under the supervision of a therapist, but questions remain about how much interest there is in such a regulated market.
Stay tuned to 9NEWS and the DBJ for future installments in the coming weeks.
The full episodes are available for streaming through the DBJ website and 9NEWS+.