FRISCO, Colo. — Staying closer to home and doing outdoor activities have been common trends this summer in Colorado, and this has meant business at the Frisco Marina is busier than ever.
Jenn Shimp is the marina guest service manager. She said they have had a lot of guests this summer.
"This year has been amazing in the realm of numbers and the number of boats we have been sending out," Shimp said.
The marina has around 12 pontoons and 108 boats at their paddle dock.
One Thursday, all of them were rented out by morning or booked up until the following week.
"It's Tuesday or Wednesday next week to get a reservation for a powerboat," Shimp said. "Our canoes or kayaks, if you're a few days ahead of time, you can normally get something if you are flexible on your time that you want."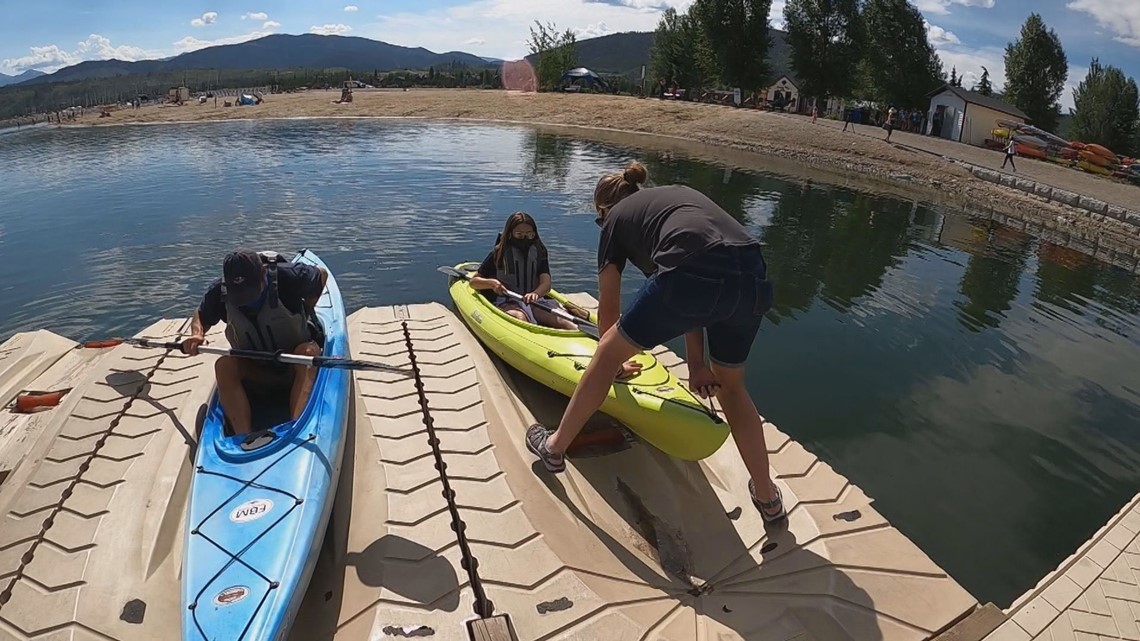 The ability to rent stand-up paddle boards, kayaks and canoes to get outdoors for some social distancing has been a popular option. Everything that gets touched gets cleaned and disinfected right after.
"Everyone wears a facial covering, both staff and guest," Shimp said. "Then, every boat, every life jacket and every paddle gets cleaned and disinfected every time and that's all our canoes and kayaks and all our pontoon boats."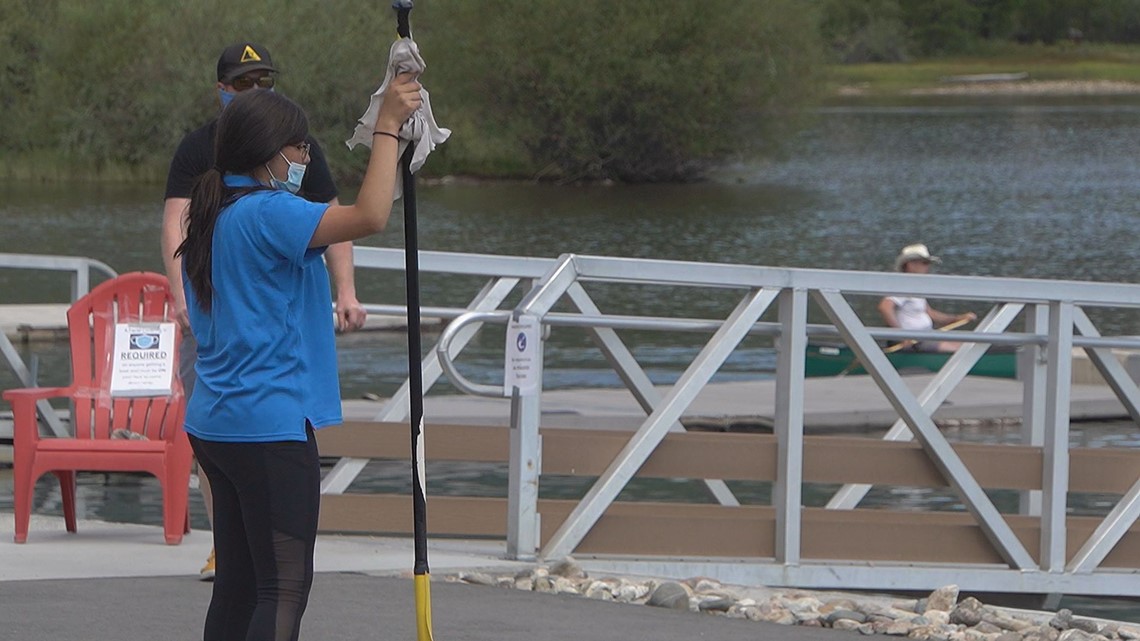 The marina has had to hire on extra staff to keep up with demand.
Rentals run between $35 and $45 for two-hour sessions.