CASTLE ROCK, Colo. — The Castle Rock café that violated Colorado's public health order at the time and opened for dine-in service on Mother's Day will be allowed to reopen on Sunday.
It has been about a month since C&C Cafe was told to close down after widely-circulated photos showed large crowds gathered at the restaurant.
The Tri-County Health Department confirmed C&C passed its inspections. The owner, April Arellano, said she's ordering food and bringing back staff.
Restaurants throughout Colorado were allowed to reopen for dine-in service on May 27 following nearly two months of being restricted to takeout and delivery due to the COVID-19 pandemic.
C&C, however, had its license suspended for 30 days for violating the public health order closing restaurants, and had to stay closed even as other businesses around the state could reopen.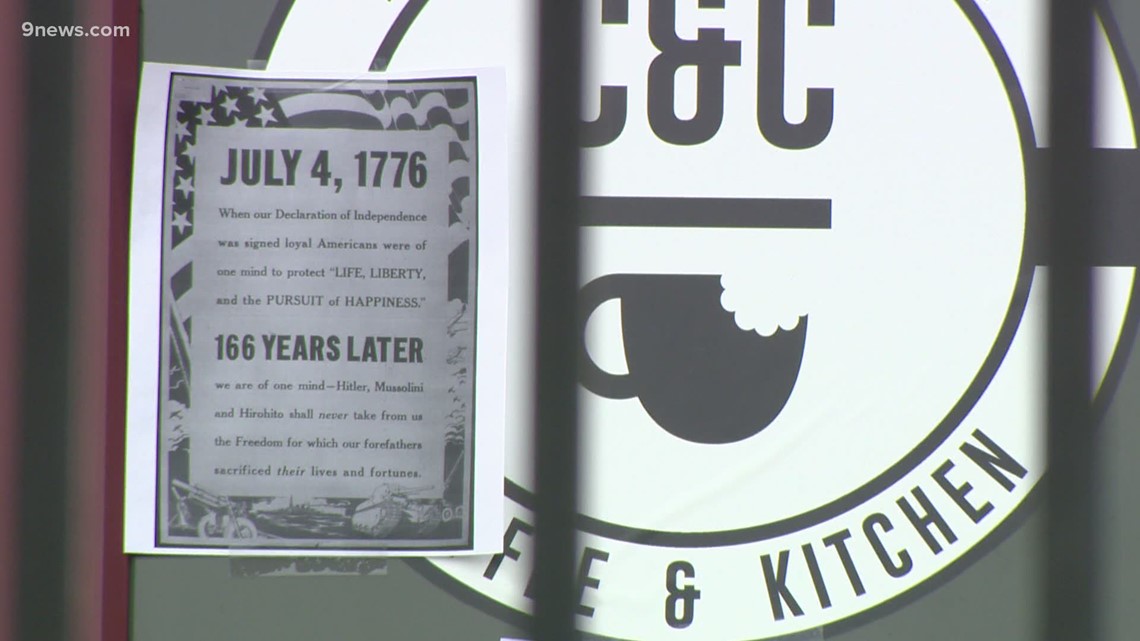 After C&C closed, people were seen taping money and notes to the restaurants window, and a GoFundMe raised thousands of dollars.
Colorado restaurants have reopened must operate at 50% capacity indoors with a limit of 50 people, but have been given the ability to expand outdoor seating.