ARVADA, Colo. — Restrictions during the COVID-19 pandemic meant businesses had to get creative. Remember to-go cocktails?
Now, Arvada wants to make it possible for patrons of more than 25 businesses to sip a drink while walking on the street in Olde Town.
Earlier this month, council members approved a resolution to designate Olde Town as an entertainment district. It allows existing liquor licensees within an area in Olde Town to apply for a common consumption area license.
"It would be a small area. It has to be closed to motor vehicle traffic, and the businesses that are touching that small area would have to apply as a promotional association to essentially make that a liquor license premise," Assistant City Attorney Kylie Justus said at a city council meeting Aug. 7.
This does not lift public consumption or open container laws in other parts of the city. The businesses participating will be responsible for security and ensuring people stay within that area if they have alcohol.
The businesses eligible to apply for this new license are in the shaded area of the map below.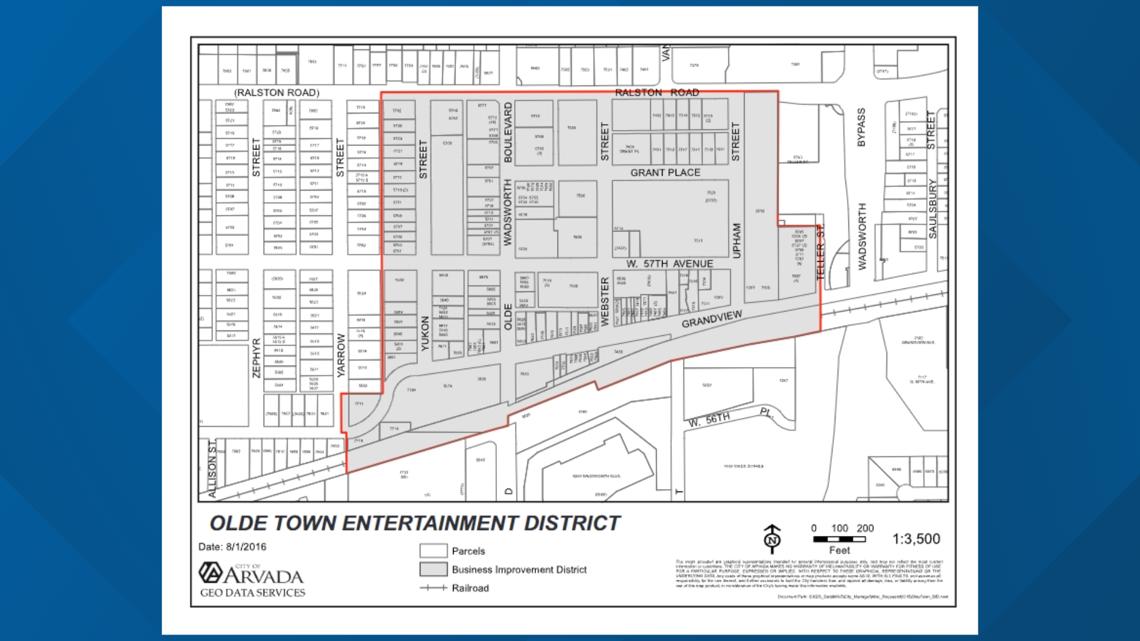 Public surveys found most people would come to Olde Town more than they currently do if businesses offered common consumption areas. A survey of merchants said most thought sales would go up if consumption of alcohol were to be allowed in the closed streets of Olde Town.
> Watch 9NEWS original shows, live Colorado news and weather updates, daily forecasts, and sports coverage for free on the 9NEWS+ app on Roku and Fire TV.