BROOMFIELD, Colo. — One day before his business's fifth anniversary, Steve Bauer is closing his doors.
He owns North Side Tavern Restaurant in Broomfield, and 2020 has tested their limits.
"The year's been very, very hectic," he said. "We like to be in routines, but it's been like a rollercoaster, turning left, right, up, down, rules changing."
For most of the year, Bauer said he and his team weathered the pandemic storm. He received Paycheck Protection Program (PPP) money, and members of his staff received unemployment assistance. However, Broomfield is currently under Level Red restrictions – which prohibit dine-in services for restaurants.
While outdoor dining remains an option, Bauer said patio additions are expensive and complicated, and relying on take-out orders alone isn't sustainable.
"I did the analysis of paying the managers, paying the rent, paying the insurance, utilities for the first three days – Saturday, Sunday, Monday of this week, and we lost $2,000," he said. "At that point, I realized it was best for us to close, to keep our reserves that we had saved up and put aside all summer, and fall, to be able to open back up January, hopefully not February."
While he is optimistic about reopening in early 2021, he knows that's not guaranteed.
Bauer said his staff is what worries him most.
"We had a meeting with staff and we ran through scenarios. We may get federal support. Maybe state support. May get unemployment, maybe another stimulus check. But we don't know," he said, adding that he has promised to help them if anyone needs assistance.
"As the owner of a mom and pop, I'm 'pop.' That's my kids. We're going to figure it out," Bauer added.
The community is stepping in, too. Bauer said customers have been generous with their tips and monetary support for employees, especially since he announced his temporary closure.
And his last weekend open was a very busy one as people placed final to-go orders and stopped by to offer well wishes.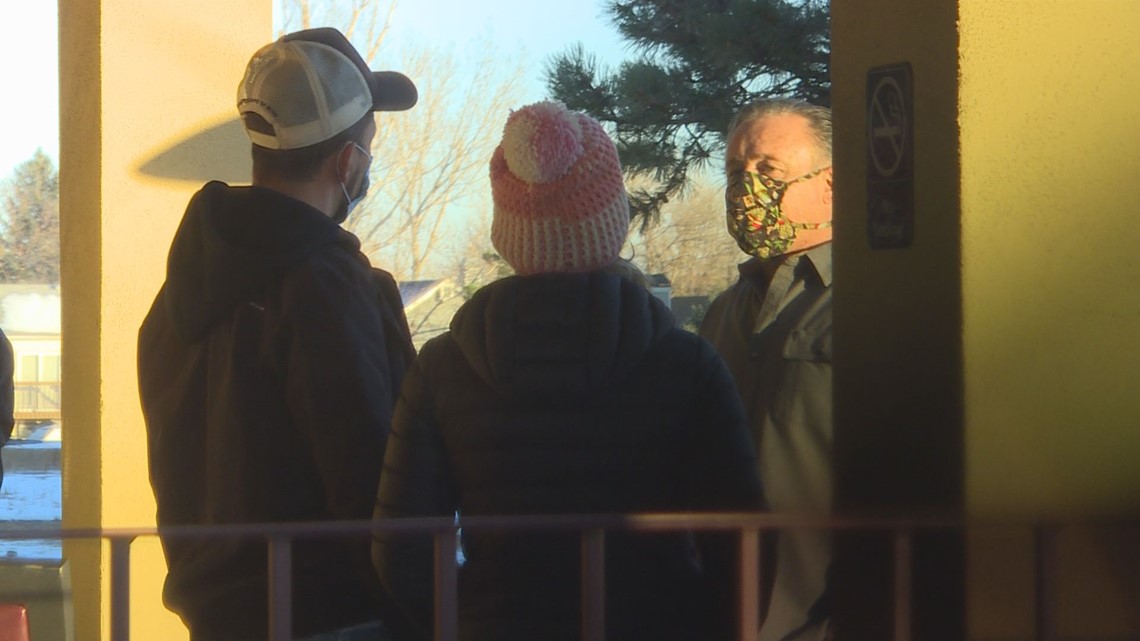 "It's so heartwarming, despite all the terrible, that we know the community's got our back. We hope the government will in the future too," he said. "We're important, we mean something to the community, we're relevant. They want and need us."
When Bauer cleans out his fridge, he said he plans to send employees home with boxes, and donate what he can to a local food bank. When he does reopen, he hopes to eventually celebrate that 5th anniversary.
Throughout the pandemic, the Colorado Restaurant Association (CRA) has surveyed businesses across the state.
24% of restaurants said they will consider closing permanently in less than 1 month, if indoor dining is shut down again
59% said they will consider closing permanently in less than 3 months, if indoor dining is shut down again
79% said they will consider closing permanently in less than 6 months, if indoor dining is shut down again
CRA's survey found 91% of restaurants said their revenue was down in summer 2020 compared to summer 2019. And 78% of restaurants say their staff is smaller now than it was this time last year.