DENVER — While many businesses are starting to see more people walk through the door as COVID-19 restrictions loosen, the issue of actually supplying their stores has been an ongoing issue.
"So the whole supply chain itself is really being challenged with this imbalance of supply and demand that really was precipitated with COVID. But these problems have existed longer than COVID," said Jack Buffington, a professor of Supply Chain Management at the University of Denver.
Buffington explains the issues are not isolated to one piece of supply chain.
"And obviously with COVID, there was imbalance between supply and demand," he said. "So when there was an imbalance in forecast, it causes variation and that has a ripple effect across the entire supply chain."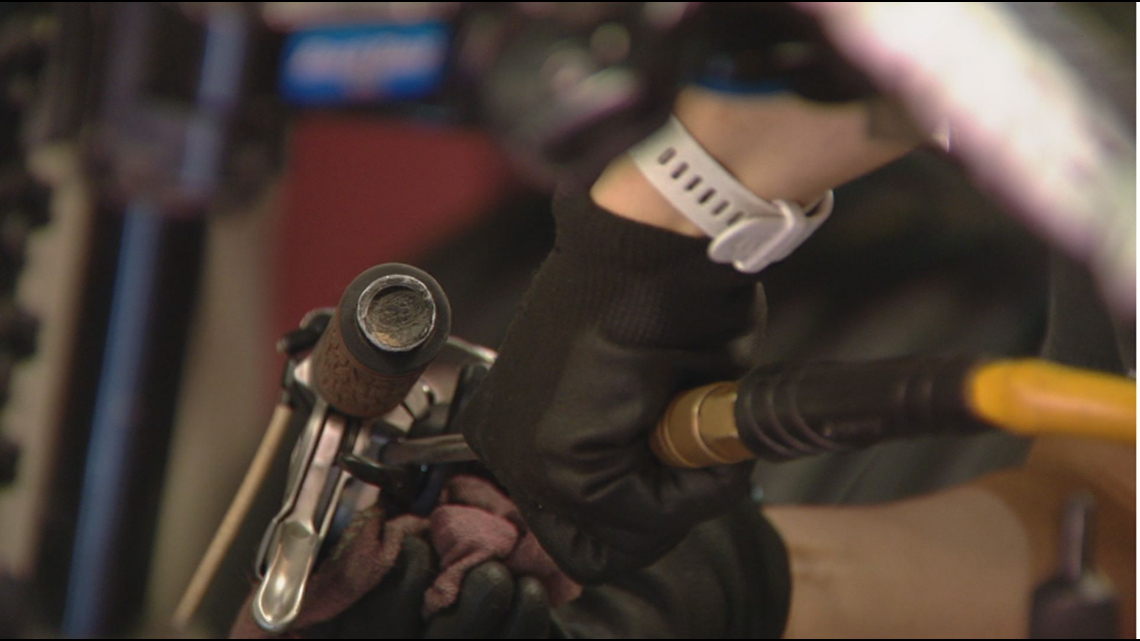 A bike shop feels the effect
Denver's Z Cycle Shop owner Dimitri Rumschlag says the supply chain issue has extended to bike shops.
"A lot of it's in the freight industry, a lot of it's in the materials industry and a lot of it's in the manufacturing industry. So it's pretty much multifaceted," he explained.
The local shop, which prides itself on repairing bikes, says the increase in demand has been good, but challenging, because of supply chain.
"It's just been really hard to source more objects or maintain an inventory that allows us to feel stable and comfortable for the customers," Rumschlag said.
Chains, tires, cassettes, bottle cages and helmets are pieces that have been difficult to order.
Otherwise, there's a delay in getting a complete order. Rumschlag says an example of that is an order of helmets that he put in back in November, and as of Wednesday he's only received around 70% of that order.
Buffington says that there may be some companies that hold a large majority of supply for bike parts and bikes in general, which could cause wait times for sellers when you couple the demand with it.
"So you have rising demand and then you have challenges with supply. You have some components that have lead times of over 400 days," he said. "To be able to make a bike could be over a year."
He adds that the result may lead to price inflation.
"It definitely means higher prices and then for, you know, Peloton bikes and road bikes, it's longer lead times to get the bike that you want," Buffington said.
Rumschlag adds that one way to potentially avoid encountering a shortage of something like bikes, is going with fixing your bike, rather than buying a new one.
"Hold on to what you got if it's a good product. Hold on to it. If you sell a good product, you may not be able to get it or the price may inflate quickly," Rumschlag said.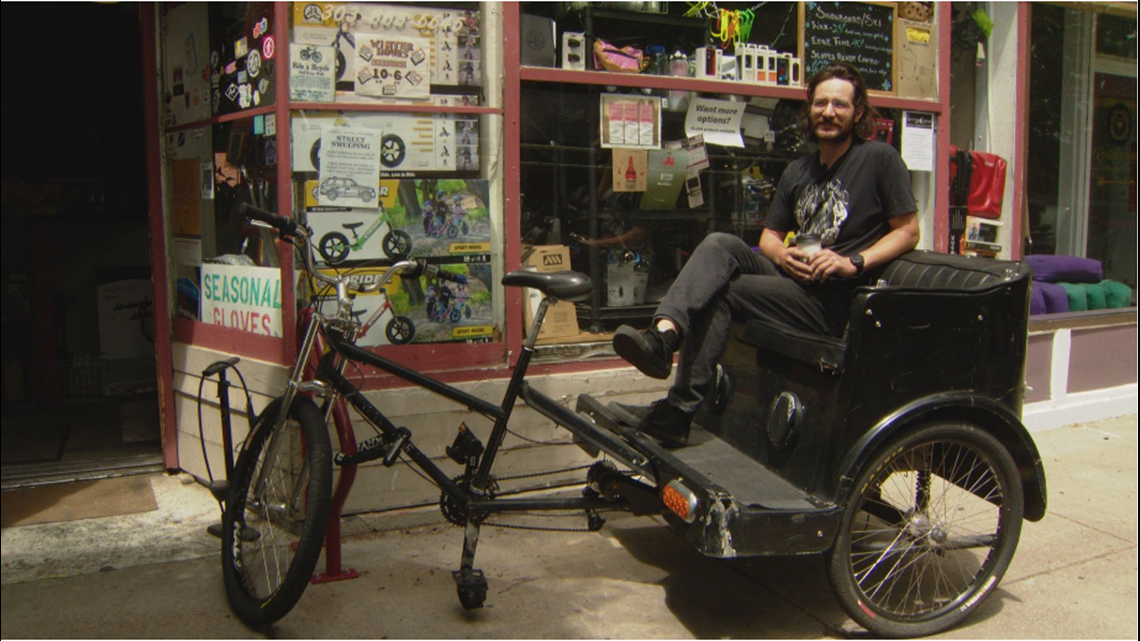 Other industries impacted
Buffington also says restaurants have been impacted by supply chain issues.
"Restaurants got shut down and what most people don't understand is that the food that's made for restaurants is different than the food that's made for home use," Buffington said. "So the steak that you eat at home is a completely different product than the steak you would buy at the steak house or any other sort of place. Coupled on top of that, there were some challenges with the food supply chain, as it was before COVID, with exports going to other countries based on tariffs."
He adds that the same situation went for other products like beer and toilet paper.
"And then right now we have a shortage of workers, not just manufacturing workers, but distribution workers or truck drivers [and] people in retail," he said.
The impact, he says, leads in part back to the customer.
"In food, in restaurants, it displays itself as maybe smaller choices on the menu because restaurants want to manage profitability and so they try to manage waste. So they try to kind of guide you towards fewer options. So consumers are seeing impacts to costs as well as impact the service itself," Buffington said.
Weddings have also seen an impact. NBC News recently reported that the price of flowers is up almost 5%, hotels are up 8%, and food prices are also up.