As a newlywed, the very last thing on your mind is probably getting divorced. But, unfortunately, divorce is something you may encounter — there were over 813,000 divorces in 2014 alone, according to the latest CDC data, compared to 2.1 million new marriages.
The cost of getting divorced can be just as expensive as getting married. Some estimate the legal fees alone can cost thousands of dollars, not to mention other costs that may be involved in changing your life post-divorce.
The difference is, when you get married you likely had time to prepare your finances. This may not always be the case when you get ready to get divorced.
So, what can you do if you can't afford to get divorced? Here are some options that may be able to help lower the high cost of divorce.
Shop around for the right attorney
Brette Hankin, a business development manager for S&T Communications in Colby, Kan., says she visited several divorce attorneys to find one that was within her price range.
"The first lawyer I talked to said the retainer fee would be $10,000," she says. "There was no way I could afford that."
Eventually, Hankin visited other attorneys in her community and was able to find one who was more affordable.
"The lawyer I chose had a $5,000 retainer fee and was willing to return whatever money was not used for my case," she says.
Be creative to cut your attorney fees
To help clients who may not be able to pay for their entire legal fees up front, some attorneys may also be willing to take payment plans, or work in a limited scope.
Darlene Wanger, Esq., an attorney in Los Angeles, says, "In cases where a client cannot afford traditional representation, I will sometimes represent a client in what is referred to as limited scope representation. This means that I could represent a client for a single hearing, and then I am no longer the attorney of record."
To cut costs even more, Wanger says she sometimes acts behind the scenes as a consulting attorney, helping clients fill out paperwork and working through the process without appearing in court.
"Never appearing in court can save a very large expense," Wanger says.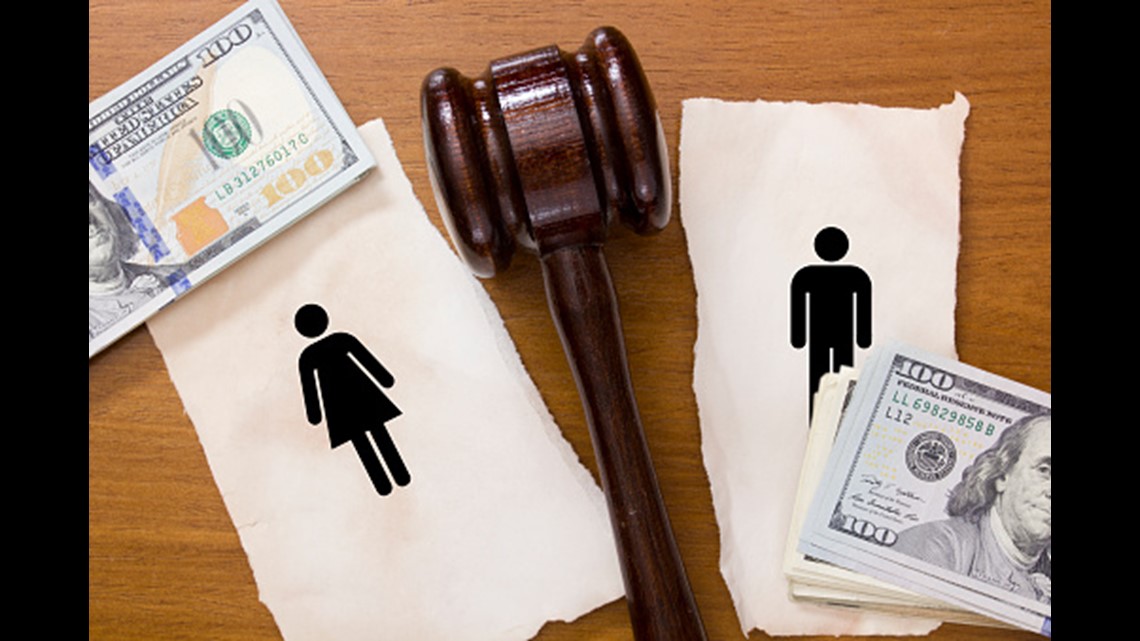 Reduce your filing fees
If you're the spouse filing the divorce petition, ask about the filing fee with your local courthouse. The fee for filing a divorce petition varies based on the state and county in which you live and file your divorce. Filing fees can vary from $70 in Wyoming to $435 in California.
For simple divorces, without children or a large amount of property, you can usually fill out the petition yourself. This can save you from paying attorney fees.
Many individuals who are unable to afford a divorce don't realize that they can get the divorce petition filing fee waived as well. A judge will review a written affidavit stating your economic hardship so the filing fee can be waived.
Keep things amicable (if possible)
When people think that they can't afford to get divorced, it's usually because they've heard about long, drawn-out court battles that cost thousands. But if you work with your spouse as much as possible, you can save a lot of money on attorney fees and court costs.
For example, after the filing of a divorce petition, the responding spouse will generally file an answer, even if they agree with everything stated in the petition.
While this can speed up the divorce process, it will cost more money. Any time an answer is filed with the court, it is subject to another filing fee. You could apply for the fee to be waived again, or if you and your spouse are in agreement, the answer could be written as a formality but not filed with the court.
Filing a joint petition for divorce can also save money as neither spouse would have to be served by a sheriff or certified mail.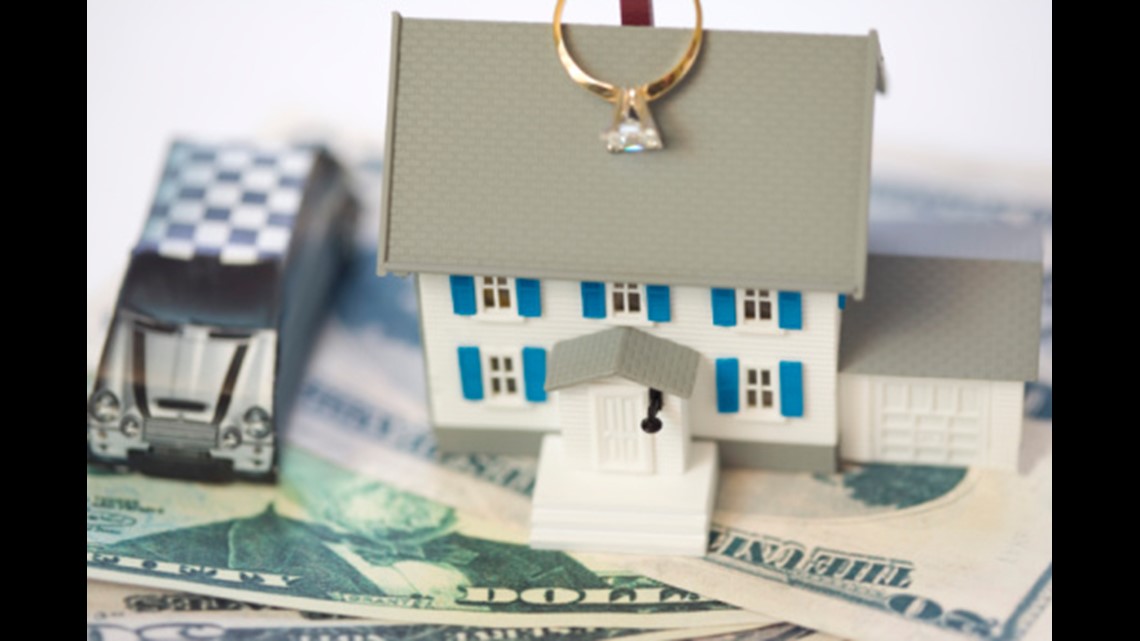 Get divorced for free
Lizzie Lau, a 47-year-old travel blogger, used as many resources as she could to help her save money during her divorce. She was able to get divorced for free in California, the state with the highest filing fee.
"Initially, I assumed I would have to pay several hundred dollars in filing fees even though I had no income and no support," Lau says. "But I went to the courthouse and talked to them. I was told that based on my income the fee would be waived, and as long as we didn't go to court, it would be free. Although, they told me it was pretty rare for a divorce to go through without going to court. I assured them that I was going to be the exception to the rule."
Lau got the filing fee waived for her petition. Plus, she and her spouse worked together to avoid other costs. Because they were in agreement, he didn't file a response, and they were able to get divorced without appearing in court, saving them from paying for attorneys and other court costs.
File a pro se divorce
Part of Lau's strategy included filling out her own legal paperwork and representing herself for her divorce case. This is called a pro se divorce, meaning you represent yourself without an attorney.
This is not a strategy that would work well for divorce cases involving disputes over child custody or property and asset division.
There are a wealth of resources online that can assist people with filing pro se divorces by explaining things in common language.
Other costs of divorce
One of the other overlooked costs of getting divorced is the cost to set up a new household.
In Hankin's case, her ex-husband kept the family home while she moved to an apartment.
"He offered to let me stay in the family home, but I couldn't afford the house payment," she says. "Instead I got an income-based apartment."
Hankin says she got financial help from her parents and did her best to save money and live frugally.
"You don't think about the costs of setting up a new household until you have to do it," Hankin says. "Getting pots and pans, furniture, restocking your pantry. All of those things you never think about. We were married for 19 years before we got divorced."
Hankin shopped at garage sales to save as much as possible. She also got a second job and cashed in her retirement savings.
"I felt that it was my only option," she says. "Now I'm starting from scratch to save for retirement again."
MagnifyMoney is a price comparison and financial education website, founded by former bankers who use their knowledge of how the system works to help you save money.