DENVER — A proposed development at 19th and Lawrence streets would bring a 30-story office tower that includes retail and parking.
The site concept plan for the undeveloped parcel that currently houses a surface parking lot includes 9,500 square feet of ground-floor retail and parking for 628 vehicles. Its address is 1900 Lawrence and it's located between Lawrence and Arapahoe streets on 19th Street.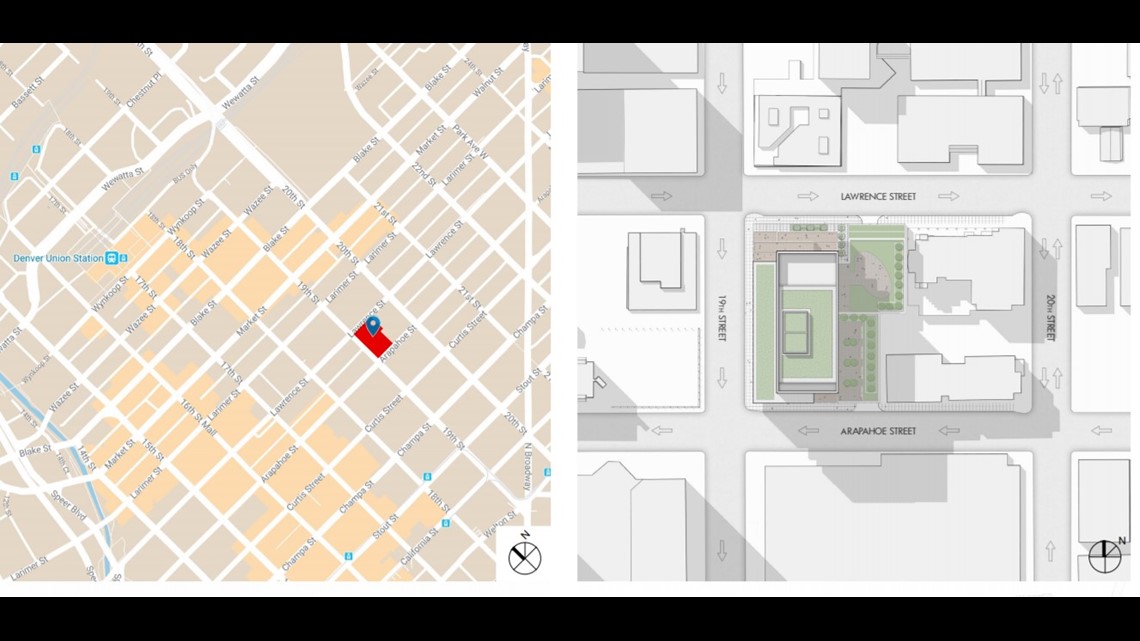 A concept plan is an initial plan presented to Denver Community Planning and Development and staff from various city department and agencies. It is designed to allow parties to address things like zoning, feasiblity and design — and can change as it is refined, often undergoing many iterations.
Once a concept plan meets the minimum requirements provided by the review team, it can be formally submitted.
Goettsch Partners, a Chicago-based architecture firm, submitted the plan on behalf of developer Riverside Investment, which is also based in Chicago. Shears Adkins Rockmore Architects and Martin/Martin Consulting Engineers — both based in Denver — are also listed on the site concept.
A spokesperson for Denver's Community Planning and Development department said the initial review typically takes about four weeks.
The spokesperson also said a concept plan was submitted for this address in 2017 for a mixed-use condominium towers, but the applicant withdrew it in 2018.