Colorado has had one of the strongest growth rates in the country, attracting around 100,000 people each year since 2010, according to U.S. Census Data.
Some of the problems associated with this population boom? Traffic and housing costs. There's a third, uglier issue though – and it's one Denver's trying to change.
That issue is housing types, more specifically slot homes.
"Like who approved that?" Larisa Bolivar said.
She's talking about the housing complex across from her home on Quitman Street in Denver. She can see it out of her bedroom window.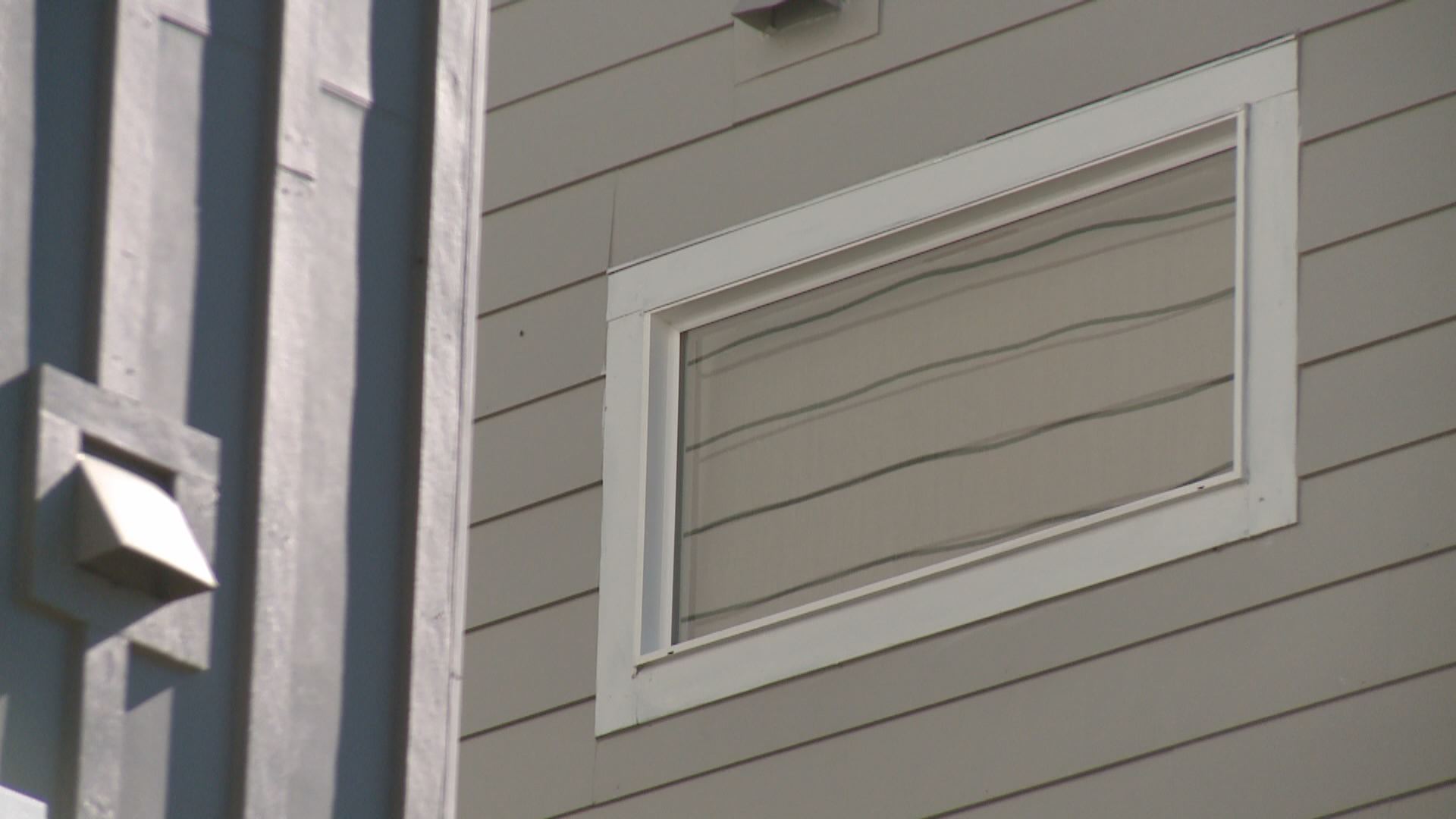 "Like who looks at that and says 'yeah, that looks great!'" she asked.
The lot is small. Maybe one-sixth of an acre. But it has eight housing units on it, all of them attached to one another in a row that extends perpendicular to the street.
The only part of the units Larisa sees is the side that faces the street. It has nothing more than two square windows placed above a long rectangular window.
"[It looks like] Minecraft characters, Lego characters, robots," Bolivar said, laughing. "No psychedelics in this house, guys."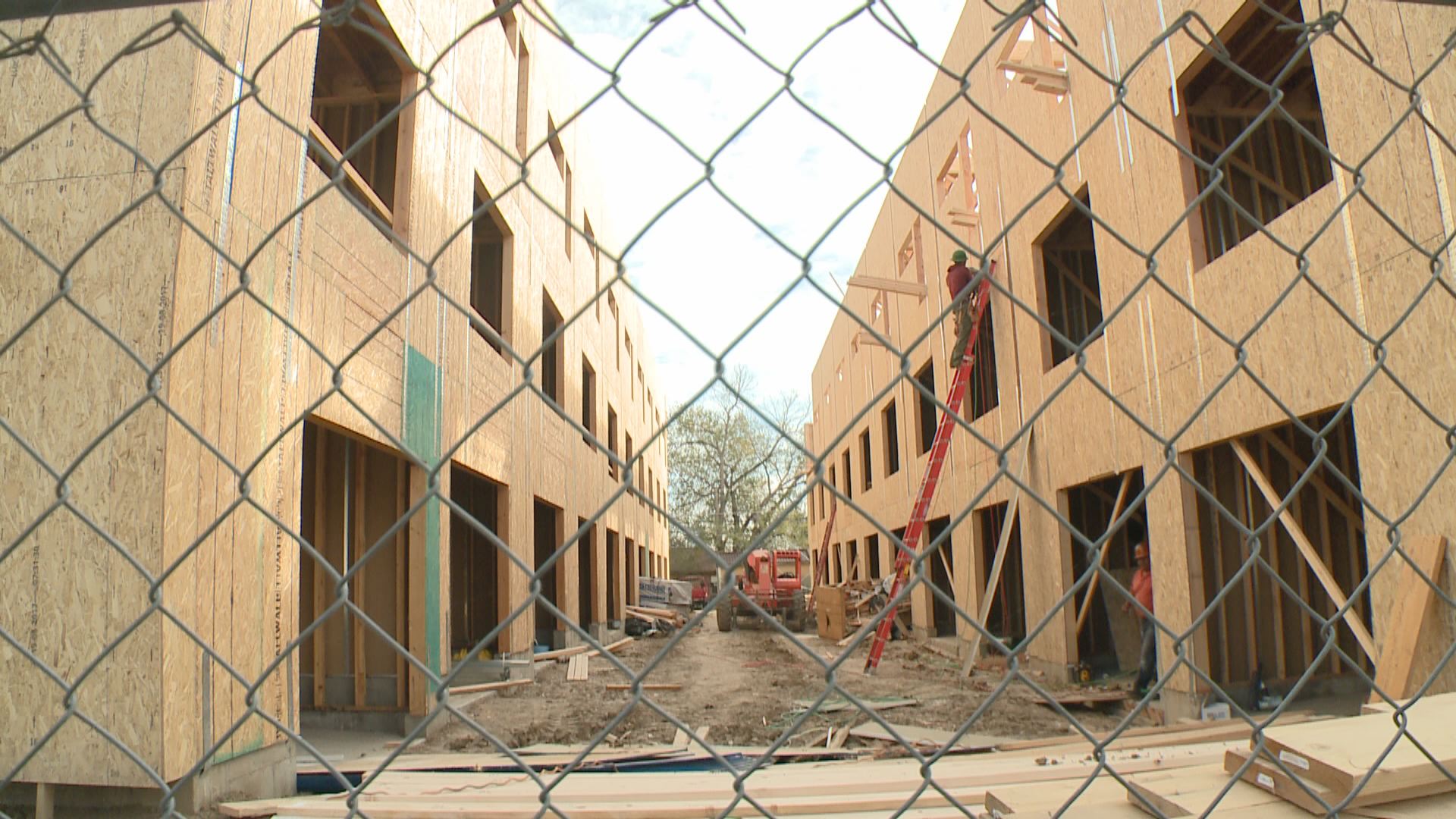 It's hard for Bolivar to do anything but laugh at this point. The complex, known as a slot home, has taken the place of the old Victorian-style house that used to be there.
Another slot home is being built only a few lots down.
"We feel like we have no voice against the developers," she said. "It just takes away from the personality."
Despite their modern look, slot homes aren't entirely new to Denver, although construction on them has certainly ramped up in recent years. They first began peppering the Denver landscape around 2012 as a way to accommodate the city's growth, according to Realtor Justin Phillips.
They found their way into Denver neighborhoods as an unintended byproduct of new Denver zoning codes, Phillips said.
Prior to 2010, Denver was built around use-based codes, meaning certain lots were zoned as industrial, residential, commercial, etc. As a way to make neighborhoods more integrated, Denver moved to form-based codes, which allowed for more mixed use and only required developments fit in a general 'envelope' of dimensions.
Slot homes fit in those envelopes.
"[Developers] can usually buy [an old home] for market price, build, and still make a sizeable profit on selling each individual [slot home] unit as a condo," Phillips said.
I found him walking house to house on Larisa's block, trying to get people to sell.
"Yeah, you lose some of the nostalgia and stuff that's here, but a lot of these people that have been here [for a long time]," Phillips said. "I mean, some of these houses are from the 1920s."
Phillips said sees slot homes as a superior product with newer utilities. Slot homes can house nearly 20 people on a lot built for an average family of four, he said.
But, folks on the blocks filled with them say they come as an intrusion.
"I've closed the curtains in my room since they were built," Bolivar said.
A builder will typically buy an old home for market price, which averages around $500,000 in Denver, according to Zillow data.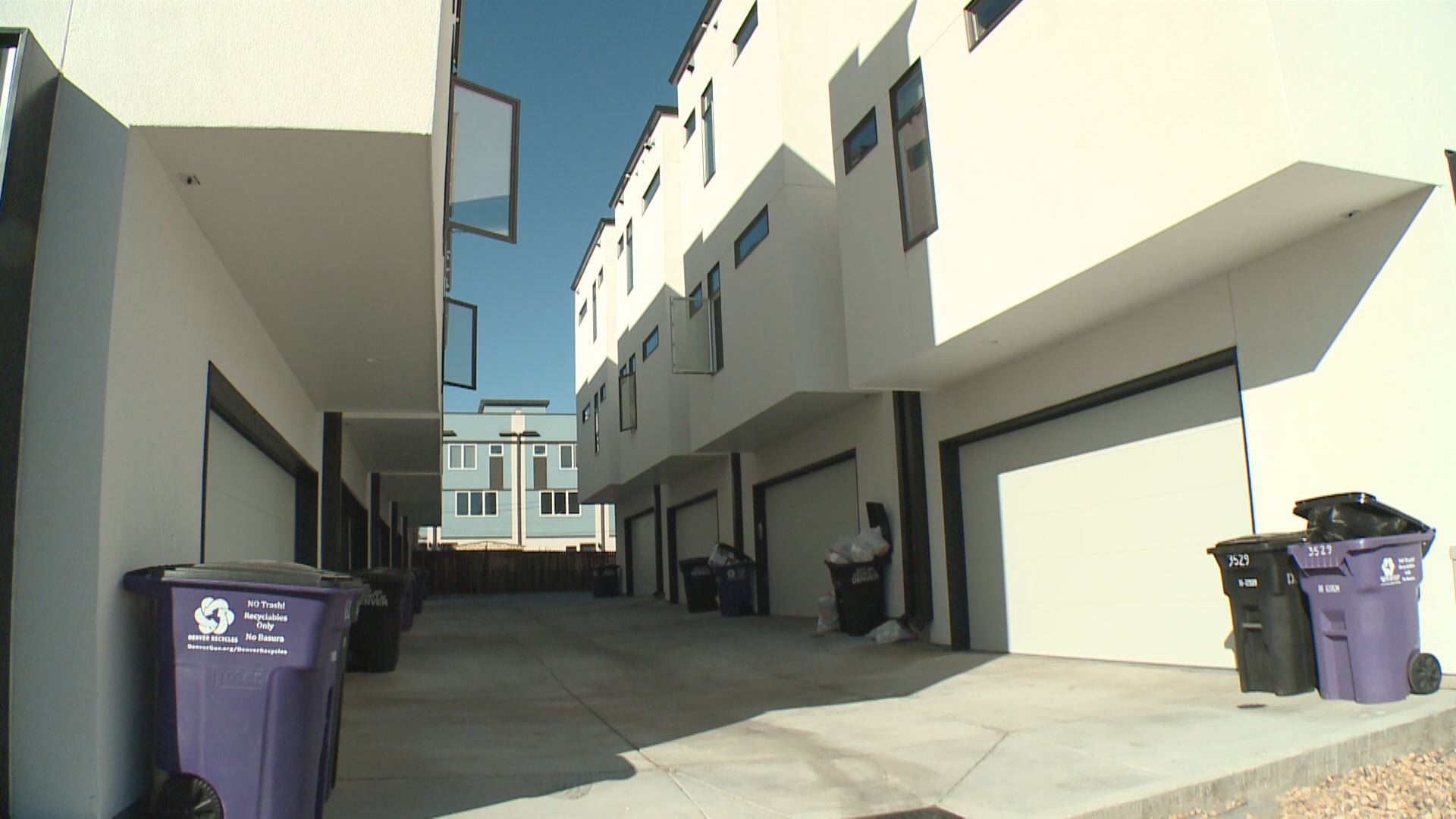 Phillips says they'll demolish it for a few more thousand and then build four to eight slot homes for another $500,000 total, which puts the builder into about $1,000,000 in debt.
The genius, on their part, is they sell each slot home for the $500,000 price of the original home, Phillips said.
Because they're built vertically slot homes typically have a similar square footage to a normal home. When you do the math, a realtor could make out with $3,000,000 in profit if all the homes sell.
The only problem for those who live around them is the out-of-touch look they portray.
"This doesn't look like Denver," Christine Franck, a researcher at CU Denver who began researching slot homes after she moved to Denver in 2012 because of how they looked, said. "Large blank facades that are unarticulated, that don't have openings; they produce a fear response in people. It creates a real anxiety."
Here's an example: in 2011, a study by environmental psychologist Colin Ellard found that when strangers were placed in front of a what was deemed a boring building in NYC they had a harder time connecting with one another than when they were placed in an active streetscape full of restaurants and playgrounds.
"We're not building buildings that are good for our public realm," Franck said.
And the city of Denver agrees.
Last year, the Department of Community Planning and Development created a slot home task force, which has been discussing ways to improve slot homes so they're more integrated into the neighborhoods in which they're built.
"It's got to be practical," Planning Director Brad Buchanan said. "We've got to be able to have the staff resources to accomplish it, but we are absolutely moving in that direction. It's critically important."
The task force hasn't created any concrete guidelines yet, but they've discussed amending ordinances so slot homes interact with streets more through windows and porches.
They've also considered expanding the city's design review process.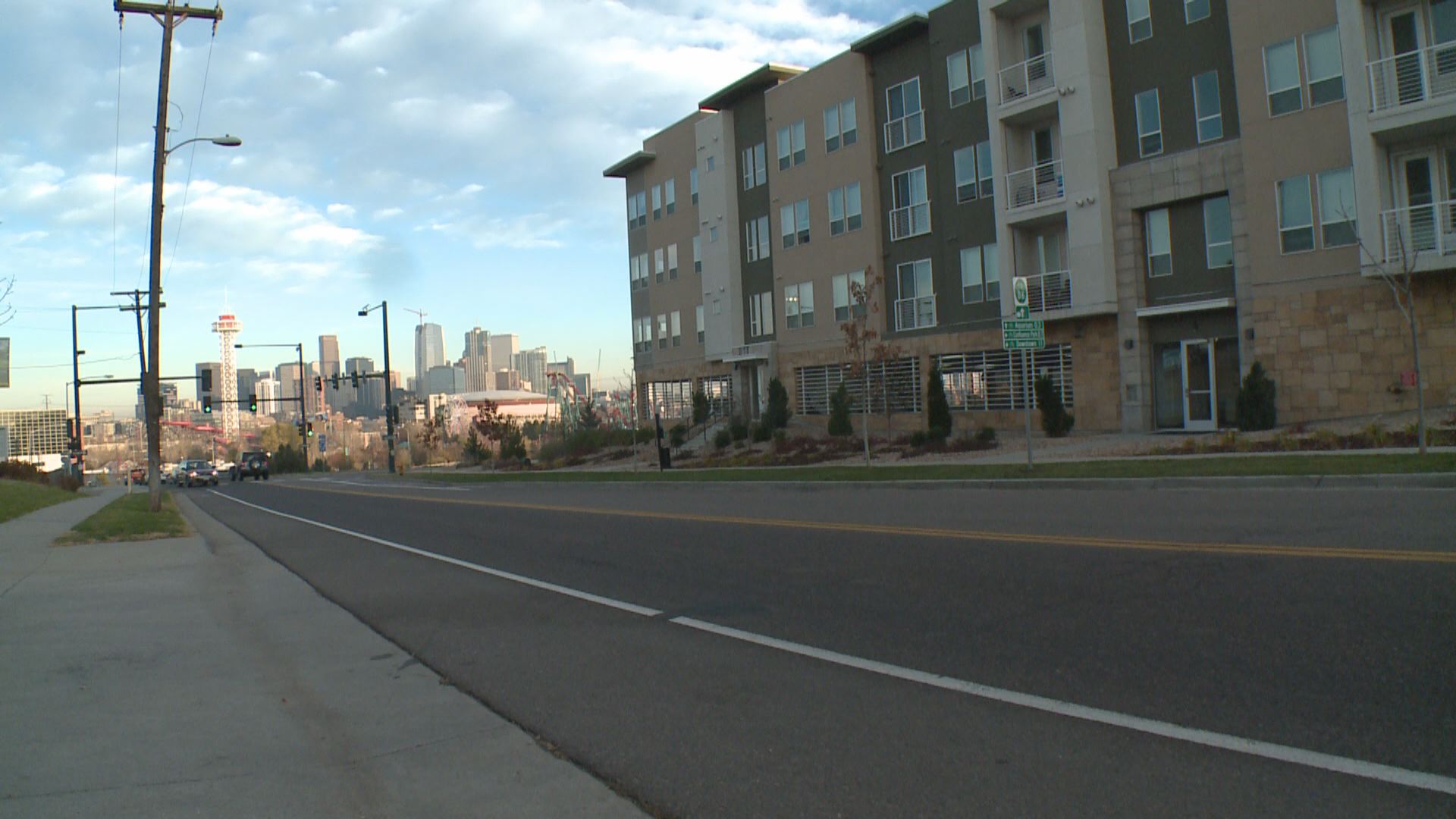 Currently, only about 15 percent of buildings in Denver goes through design reviews because they are in historic districts that have strict development and construction standards, according to the Department of Community Planning and Development. The city doesn't have a blanket code that requires new buildings to be built in a certain way. It's why slot homes can sometimes have that "out there" look.
"[Slot homes] can change the experience of a block someone has lived on their entire life," Buchanan said.
Denver is taking its thinking towards slot homes and applying it to its new master plan known as 'Denveright.'
The plan would make Denver the first major city in the United States to approach planning as a comprehensive process, where different areas play off of one another, instead of a bunch of little plans rolled into one.
The city says it hopes to finish its 'Denveright' plan by the middle of 2018.