DENVER — A Denver comic book store says somebody broke into their business over the weekend and stole more than $42,000 worth of rare comic books
The theft happened early Sunday morning at Mile High Comics. Surveillance video shared by store employees shows a single suspect enter the building and walk toward a glass case with some of the store's highest priced items.
"Not a lot of people can afford them but a lot of people like looking at them," explained store manager, William Moulton.
He said the thief used some kind of metal object to break the glass, then started removing books one at a time. At some point, Moulton said the thief cut himself on the arm or hand, then retrieved cleaning supplies from inside the store and began cleaning up the blood and mess.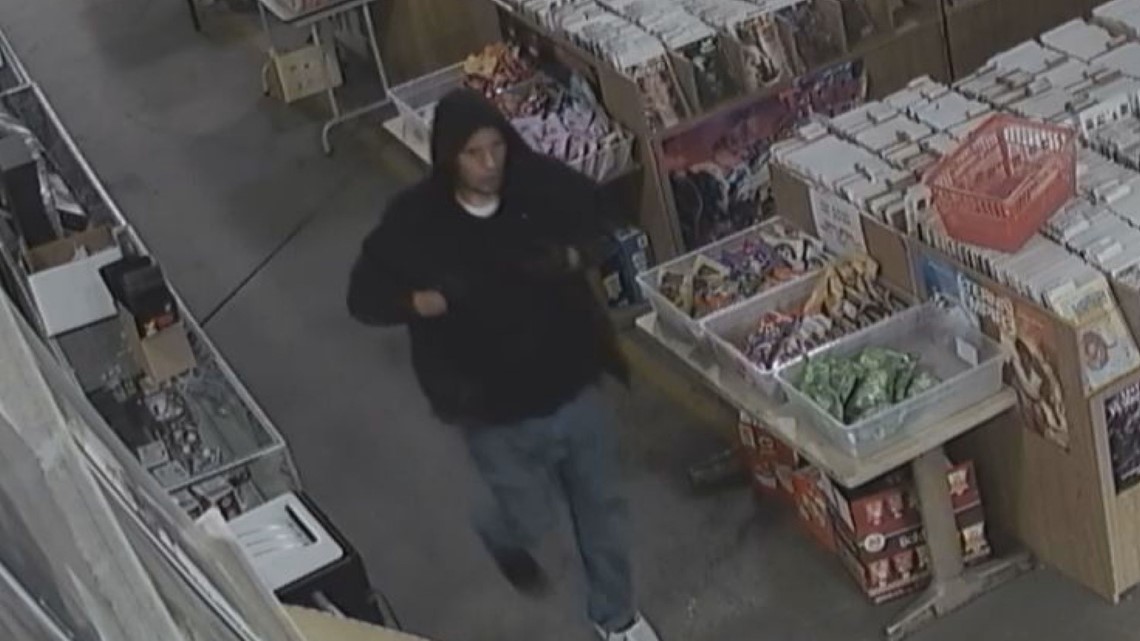 "We're just hoping we can get the books back in somewhat the same condition that they were in, but if the books have blood all over them, that's not a good thing," Moulton said.
Moulton said a total of 14 books are still missing, a more than $42,000 value.
"Some of those comics are important pieces of history and to see them just stolen like that, yeah, it's just sad," said customer and comic book collector, Andrew Figel. "Because it deprives other people from being able to see them and appreciate them."
He said he hopes the thief will choose to return the books.
"If they love comics, if they care about comics, they should return them," Figel said.
Moulton said the thief figured out how to bypass the store's security systems, so those will be updated immediately.
Denver Police confirmed they responded to a call for theft at the store on Sunday. Anyone with information should call the Denver Police Department.