COMMERCE CITY — Imagine drinking or getting high before driving, or texting behind the wheel and the county sheriff is OK with it -- because it's for research.
That was exactly the case in Adams County on Monday.
The Adams County Sheriff's Office teamed up with Dacorum Strategies, Mile High Driver Training, Lyft and NORML for the latest research. Their goal was to learn more about the effects of alcohol and THC on a driver, and how well people can drive while texting using a driving test on a closed course at the Flatrock Regional Training Center in Commerce City.
"We're going to be able to record and document through video what that impairment is looking like under those different conditions whether it's alcohol, marijuana or texting," Adams County Sheriff Michael McIntosh said.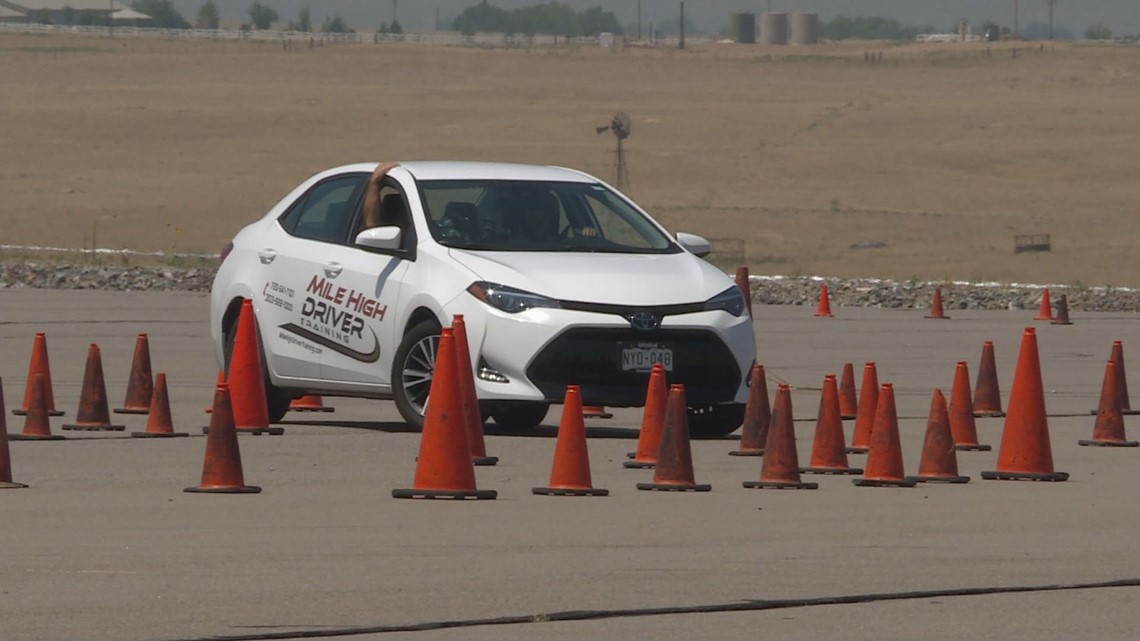 Volunteers drove student-driver vehicles with an instructor who had a brake of his own in case anything went wrong.
The sheriff said his department already knows a lot about drunk driving, but they're less familiar marijuana.
"We need to make sure that we are as educated as we can be when it comes to marijuana and the effects that it has on a person's system and the effects that it has on a person while they're driving," McIntosh said.
Over the years, law enforcement has been able to sharpen their skills on pulling over drunk drivers, but McIntosh said it's not the same when it comes to people driving while high. Tests like Monday's will give them a better understanding of some of the telltale signs.
As for texting, he said it's just as dangerous.
"I don't think that the message is very clear right now," McIntosh said. "I don't think that folks really believe that distracted driving has the same impact as somebody that's under the influence."
According to a press release for the event, "the non-scientific Impairment Day event is designed to sound the alarm to all consumers that driving high, drunk or otherwise distracted is a huge issue and one they must take seriously."