KUSA – The passing of Pat Bowlen stirs sadness, reflection, a life worth celebrating and one very big question.
Who is going to own the Denver Broncos now?
The trustees of the Pat Bowlen Trust have been clearly grooming Brittany Bowlen, the 29-year-old daughter of Pat and Annabel Bowlen, to one day replace her father as the Broncos' controlling owner.
It's complicated and there is much to sort out in the civilian and NFL legal systems over the coming months, if not years. But for now, nothing changes with the Broncos' leadership.
Here's some background: Pat Bowlen was officially declared mentally incapacitated with Alzheimer's near the end of the 2013 NFL season. Since then, the Denver Broncos and Bowlen's estate has been controlled by the Pat Bowlen Trust.
Ellis was delegated by Bowlen to serve as the Broncos' controlling owner delegee. Ellis has been the man in charge of the Broncos since the start of the 2014 season.
Bowlen actually turned over day-to-day operations to Ellis much earlier – in January 2011. At that time, Ellis was promoted from chief operating officer to team president. His promotion was mostly overlooked as at the exact same time, Bowlen hired John Elway to run the Broncos' football operations.
Ellis and Elway, thus, have been running the Broncos since 2011. The duo enjoyed dizzying early success as between 2011-'15, the Broncos won five consecutive AFC West Division titles, went to two Super Bowls and won Super Bowl 50 to cap the 2015 season.
PHOTOS | Legendary Denver Broncos owner Pat Bowlen through the years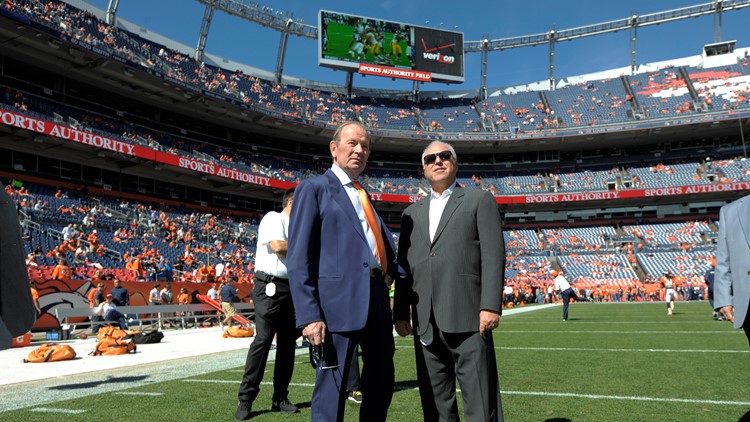 In his trust, Bowlen's stated preference was for the three trustees to eventually choose one of his seven children to replace him as the Broncos' controlling owner. Beth Bowlen Wallace hired a publicity firm last year to announce she is ready to become the Broncos' controlling owner.
The trustees quickly denounced her attempt by stating that in their view, Bowlen-Wallace "is not capable or qualified at this time.''
In October of last year, Bill Bowlen, a younger brother of Pat Bowlen who had come out in support of Beth Bowlen-Wallace's desire to assume control of the Broncos, filed a lawsuit against the trustees in a Colorado District Court asking that Ellis, Slivka and Kelly be removed from their responsibilities because of "their failure to uphold Pat Bowlen's wishes and act in the best interest of Pat Bowlen, his family and the Broncos.''
Lawyers for the Pat Bowlen Trust and trustees argued Bill Bowlen is a surrogate petitioner on behalf of Amie Klemmer and Beth Bowlen Wallace – Pat Bowlen's two oldest daughters from his first marriage to Mary Parker.
Brittany has also worked one year for the Broncos, and more recently for McKinsey & Co., a global management consulting firm.