KUSA – And a child shall carry it.
There is no other choice. With a mere five combined seasons of NFL experience among their six players, the Broncos have the league's youngest running back group.
Tailback Devontae Booker, who has been primarily a backup, and seldom-used fullback Andy Janovich, are the senior veterans of the Broncos' running back room with two seasons each.
Then it's De'Angelo Henderson, who had seven carries as a rookie last year, followed by three 2018 rookies – Royce Freeman, David Williams and Phillip Lindsay.
And with the three youngest running backs reporting with rookies to training camp Tuesday, the Broncos have no plans of adding a more established player to their room.
"We're very comfortable with the group,'' offensive coordinator Bill Musgrave said last month before the team was dismissed for a 5-week vacation. "It's a young group...But those guys are really developing and we're looking forward to them making a big contribution."
Gone are the days of Marion Motley, Curtis Martin and Adrian Peterson. Motley was 30 years old in 1950 when he became the oldest player to win an NFL rushing title.
It was 54 years before another rushing title was captured by a 30-something when Martin won it in 2004 at 31. Peterson was 30 when he won the rushing title in 2015.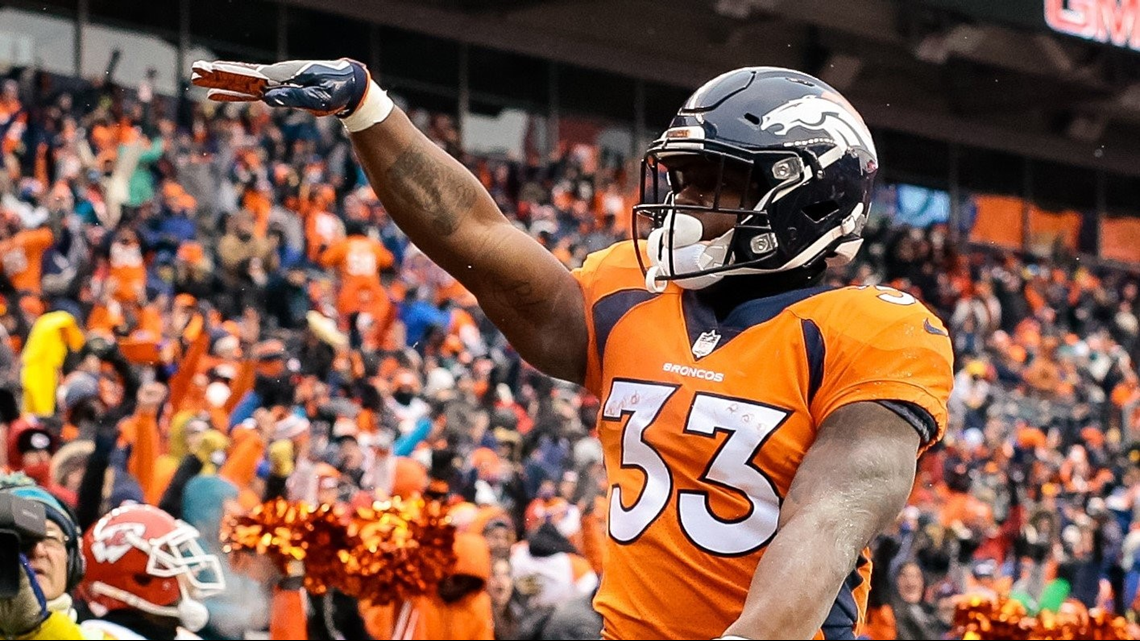 But after no NFL team valued a running back with a first-round pick in the 2013 and 2014 drafts, the trend flipped. Todd Gurley was a first-round pick in 2015 and he has averaged 1,099 yards rushing through his first three seasons with the Rams.
Rookies won rushing titles each of the past two seasons – the Cowboys' Ezekiel Elliott in 2016 and Kansas City's Kareem Hunt last year.
As for those three, 30-something rushing title holders, all faded immediately after. Motley averaged 222 yards rushing in his next four seasons. Martin played one more season in 2005, rushed for 735 yards on 3.3 yards per carry, and retired. Peterson played in just 13 games the following two years, rushing for a meager 601 yards combined on 3.1 yards per carry. He is 33 and looking for a team.
Running back is reserved for the young. The Broncos have taken this concept to the extreme.
Overview: C.J. Anderson was the Broncos' primary back last season as he rushed for 1,007 yards. But he was released in lieu of his $4.5 million salary. The Broncos also believe Booker can become a starting running back.
To date, Booker has been a more accomplished receiver (61 catches the past two years) than rusher (3.6 yards per carry).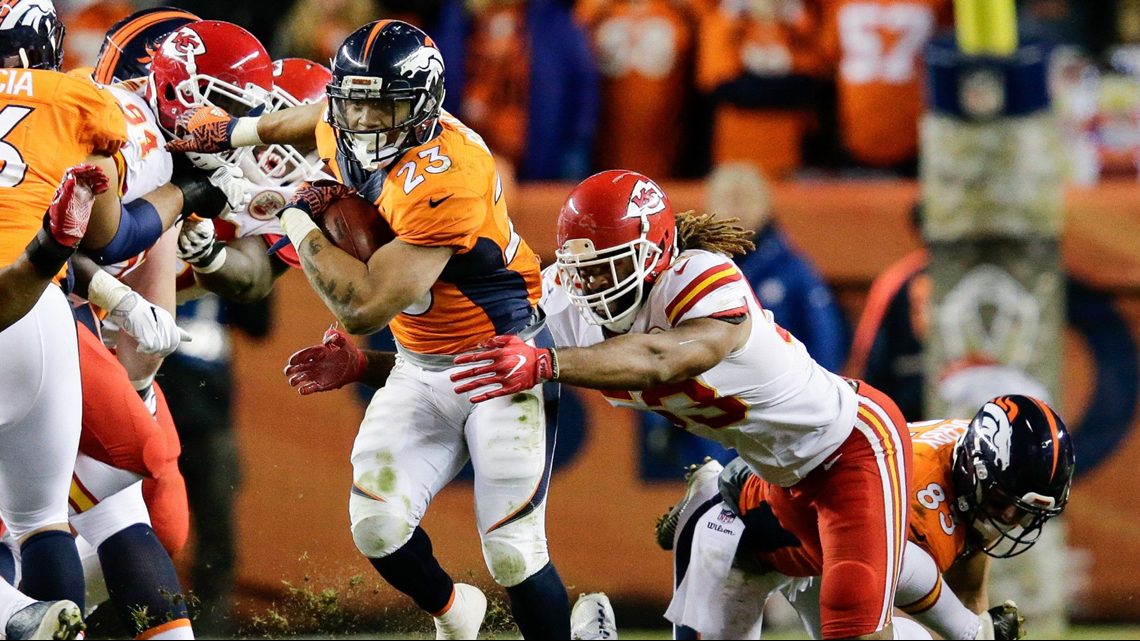 Booker has good command of the offensive playbook and has become a competent pass protector, so he is expected to start September 9 in the season opener against Seattle. But he will be pushed by Freeman, a third-round selection with a 230-pound frame.
Henderson has the edge for the No. 3 spot going into camp.
Strength: Besides young legs, several Bronco backs – namely Booker and Lindsay -- have nice hands. And new quarterback Case Keenum showed a penchant for quickly dumping passes to his backs during offseason practices.
Question mark: As a group, it's a great unknown. There's talent. There's potential. But no one has done it, yet. Booker has proven to be a nice complimentary back. Can he stave off Freeman during the preseason and handle the starting role?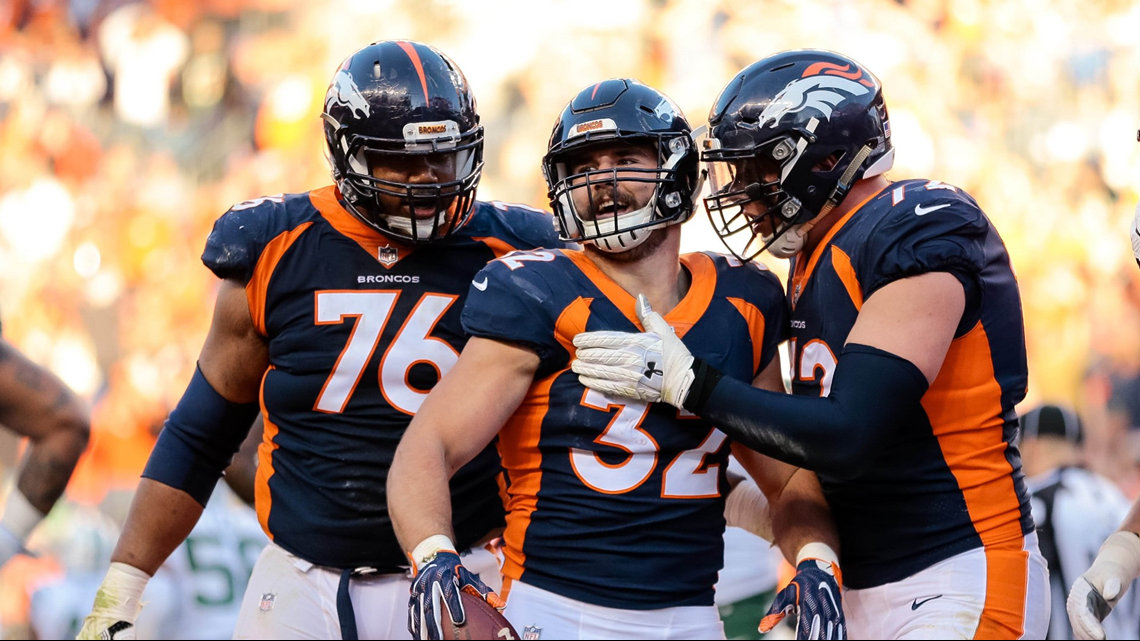 Pro Bowl material: Two of the NFL's best backs last year, New Orleans' Alvin Kamara and Hunt, were taken in the third round. Each rookie made the Pro Bowl. The Broncos hope Freeman can be the league's next third-round gem.
Sleeper: Lindsay. Tiny but fast, the undrafted rookie from Denver South High School and the University of Colorado got his share of first-team reps during the offseason as Musgrave developed a speed package of tosses and swing passes for Lindsay.