DENVER — Denver's bright new idea - converting streetlight bulbs to Light Emitting Diodes, or LEDs - feels like an addition of unwanted searchlights for some.
A Next with Kyle Clark viewer named Cherri Morris showed us what looked like the Star of Bethlehem outside her house last week. She said the light, near South Logan Street and East Bayaud Avenue in Denver, was so bright that it felt intrusive.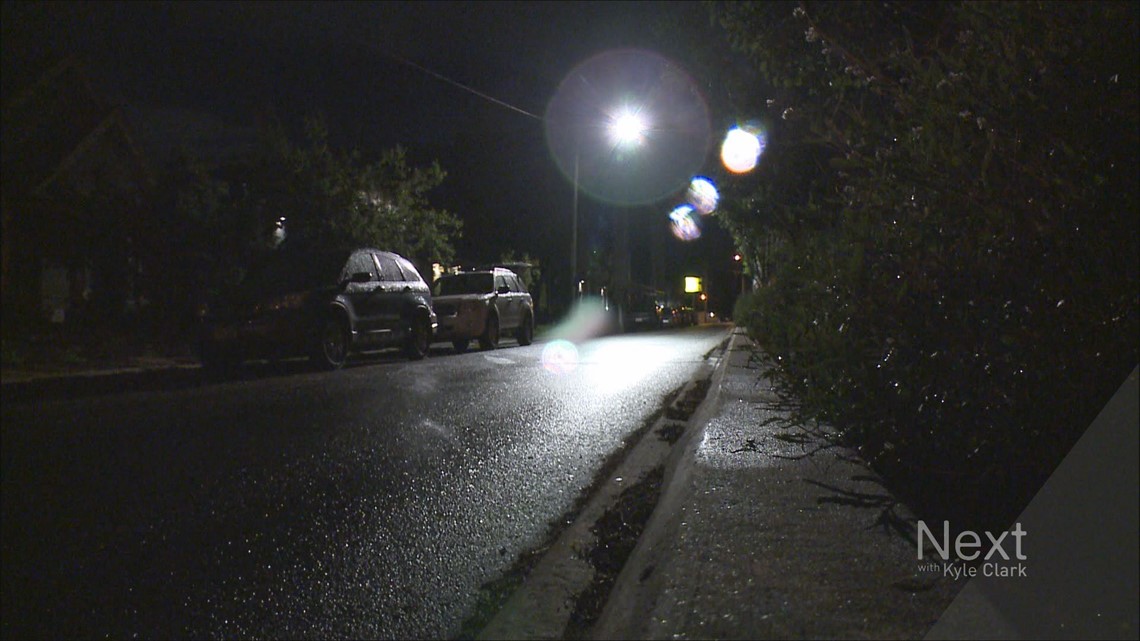 The point of the LED bulbs is to make the lights more energy-efficient, durable and, as a matter of fact, to increase the quality of the light. The streetlight near Morris' house is one of 44,000 making the switch.
When the city announced the LED light decision in March, they said they wanted to combat climate change and address concerns of visibility. Denver's Vision Zero initiative has a goal of eliminating traffic deaths.
In Morris' opinion, you can have too much of a good thing.
Denver Public Works said other complaints have been made, too.
They said the new lights are more directional, meaning a slight tilt can cast the light a long way. In those cases, we're told the problem can often be fixed by re-leveling the light.
"It's causing a negative impact on the neighborhood I feel. Because it is shining in our houses very brightly and it is just lighting way too much. I just don't feel it's the appropriate light for this neighborhood," she told us.
It seems the city does want to address the concerns, at least.
Morris said crews came by to adjust the light by her house on Tuesday. She was told the workers put in a lower wattage bulb and that they adjusted the tilt.
To contact the city about concerns with other lights, people in Denver can call 311.