DENVER — Gov. Jared Polis declared May 24, 2023, as Christian Glass Day in Colorado during a small ceremony in his office Wednesday.
Standing beside Glass' parents, the governor displayed two pieces of their son's art that will hang in his office, a condition of a $19 million settlement with the family that was finalized this week.
Glass was shot and killed after calling 911 for help during a mental health crisis in June in Silver Plume. A Clear Creek County Sheriff's Office deputy fired the fatal shots, but Glass was surrounded by officers from Idaho Springs, Georgetown and the state's division of gaming, and a Colorado State Patrol trooper.
The state of Colorado paid $3 million in the settlement. Polis formally apologized to the family for during the ceremony on Wednesday.
"On behalf of the state, I wanted to apologize to his parents for a death that should not have happened in Colorado," Polis said hours after the ceremony in an interview. "I wanted to thank them for turning tragedy into action. It's so hard when this happens. I can't even imagine it happening to your son, as a father, but they are trying to be a force to make sure this happens less often in America and the state of Colorado."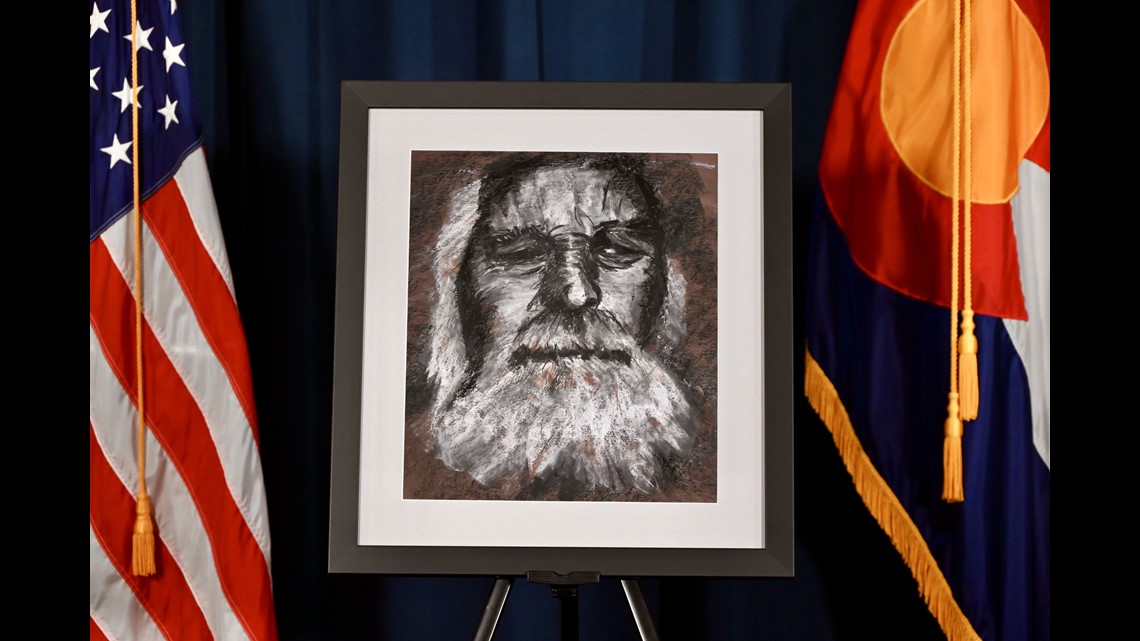 "When somebody's undergoing a mental health crisis as Christian was, the best response usually includes a mental health professional, a social worker," he said. "It's not necessarily the heavy law enforcement response."
9NEWS reported last year that a grand jury suggested more mental health resources in Clear Creek County after a 2020 shooting, but Clear Creek County Sheriff Rick Albers resisted the idea at the time, saying a full-time co-responder team would likely be sitting around for lack of work.
Polis said local police and elected sheriffs fund and control their departments priorities but added that he would be open to a conversation about suggesting a basic level of response for all police departments.
"We're not stepping on their toes," Polis told 9NEWS. "But I do think it's fair to say what are the minimum standards that we need to have and how can we make sure that what happened to Christian doesn't happen to anyone else here in our state."
> Video below: Full interview with Gov. Jared Polis:
Crisis response teams are difficult to fund. Summit County Sheriff Jaime FitzSimons said previously that inconsistent funding from year to year makes it difficult to keep a team going.
Polis said that providing consistent funding is difficult as state budgets vary year to year.
"We've been able to invest heavily over the last two years," Polis said. "It'll be in our budget again. We need to fight for additional investments next year."
Polis said he's happy the family was able to settle their claims without a prolonged court battle, which could be traumatic. He said he's also pleased the Glasses want to push for change.
"I think they're going to be a permanent part of making sure that this happens less in our future and that less parents have to go through what they went through," he said.
Have a tip about this or any story? E-mail 9NEWS reporter Steve Staeger at steve@9news.com.