DENVER — East High School students are scheduled to come back from spring break on Wednesday. But, many students and families still don't know if they feel safe enough returning, after gun violence has continued to rock their community.
Gabriel Curcio, 17, loves his school community, his friends, his teachers, and his administrators, but he wishes things were different, less scary.
He said all he wants to do is be a regular kid again, instead of constantly begging adults to find solutions to gun violence in schools.
"Lots of my friends I talk to, they just feel so discouraged because... people always say, 'We see you and we hear you,' but they never follow up with enough change to really keep us safe," said Curcio, a junior at East High School.
The trauma, the pressure keeps mounting on young students.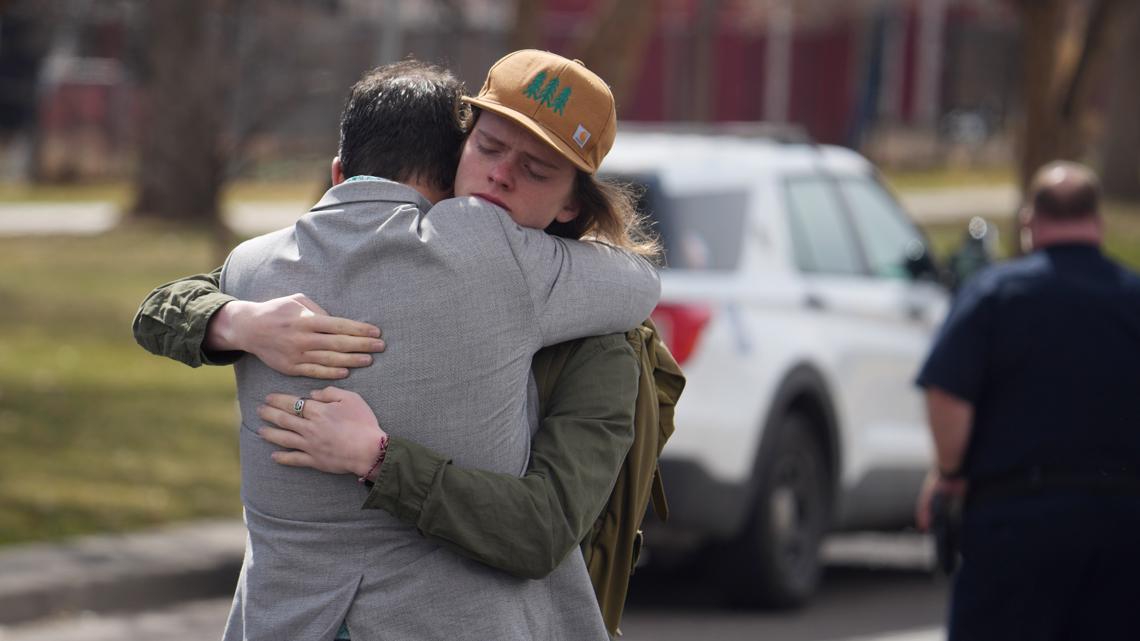 "It comes in waves honestly," he said. "Sometimes I'll be feeling completely fine and then I'll read an article about something that happened or Austin or more about it and it just hurts."
He thinks about his classmate, 17-year-old Austin Lyle, accused of shooting two administrators last week inside East High School.
Lyle's body was found outside of Bailey. A law enforcement source told 9NEWS that he died of an apparent suicide.
"I think we failed Austin. I think that we didn't do what we needed to do to support him," said Curcio. "I think we labeled Austin as this criminal... and if you label someone as a criminal and don't provide them with the resources and kick them out of schools, then you're setting them up for failure."
Curcio said they need ways to properly support all students.
"From every single person I've talked to, who knew him [Lyle], said he was a great person, kind, and it really just seems to me like there was just a lack of support," he said.
The weight Curcio carries is one no child should have to bear.
"I don't want to ever go through that again," he said. "I don't want anyone else to go through that again."
Curcio said at first, last week's lockdown was just a regular occurrence, something students have become desensitized to.
"There's frequent lockdowns," he said. "It wasn't that big of a deal."
But, he said they quickly learned shots had been fired inside of their school.
"I wanted to talk to my parents but I couldn't because I was in 'lock, lights, out of sight,'" said Curcio.
He said his class was the first one to be released to their parents.
"It's the first time I've seen my dad cry and just seeing that really made me feel like it dug home how much danger I was in," he said. "When I saw my dad crying, I just broke down."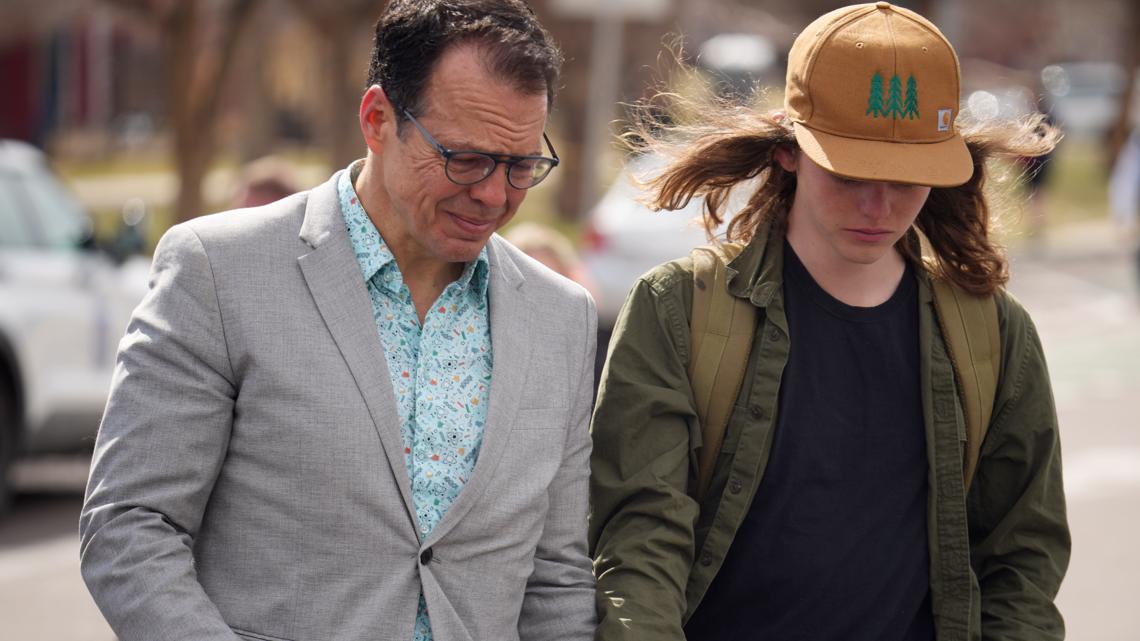 After going to countless protests demanding stricter gun laws, and nothing changing, teens like Curcio feel pressure to do more.
"It feels like I have this extra pressure, if I'm doing enough," he said. "I have to think about if I'm doing enough as an activist."
Curcio said it feels like some of his peers have given up trying to make change. They feel demoralized. He said it's also made others more passionate.
"It's inspiring but it's also frustrating because I shouldn't have to see my friends constantly at the Capitol trying to beg for change," he said.
He said he's frustrated, worried, and is still on the fence on whether he'll go back to school on Wednesday.
"My worries should be school and grades, and stupid friend drama. Not whether or not I have to worry about one of my friends getting shot and if the mark I leave is going to be enough," said Curcio.
There's still a few days of spring break left for him to decide. But, he's already lost classmates to gun violence, he doesn't want to lose his entire school community, too.
"Some people have said that they don't want to go back or they don't want me to go back and it's just such a hard thing because I love this school so much," said Curcio. "I want to see my teachers. I want to see my friends. There's a lot of important people to me at that school. It's my community."
9NEWS asked Denver Public Schools (DPS) how many students or families have decided not to return to East High School. The district said it doesn't currently have up-to-date enrollment numbers for the school.
DPS said the district will be returning school resource officers (SRO) to eleven schools when students get back from spring break. Those schools include North, South, West, East, Montbello, Doctor Martin Luther King Junior Early College, George Washington, Thomas Jefferson, Lincoln, Kennedy, and Manual.