DENVER — When the city of Denver called on outside organizations to help the rapid influx of migrants arriving into the city, several responded to the call, including Centro Humanitario.
"And most of [the migrants] said at that time, 'yes, we want to stay in the city,'" the organization's executive director, Mayra Juárez-Denis, recalled. "But they were all saying, 'I'm leaving home because it's not sustainable anymore. I need to start all over. The situation has become so impossible for us in our families that this is my only option. So now what do we do? What do we have to do to be someone productive in this new place?'"
These are questions that Juárez-Denis is familiar with.
For the last 20 years, Denver-based Centro Humanitario has worked to help people understand their rights as immigrant workers. Over time, the focus expanded to providing workforce development.
"Connections with employers on how to get a gig on a daily basis or to understand how to talk to employers to get a job," Juárez-Denis said.
But the more she interacted with migrants at shelters in the city, the more she saw an opportunity to help in a new way.
"We already had programs that were for 20 years assisting immigrant workers," she said, adding that usually, those they help already had an opportunity to navigate the area. "But I knew, too, that this is another area where we can expand our work."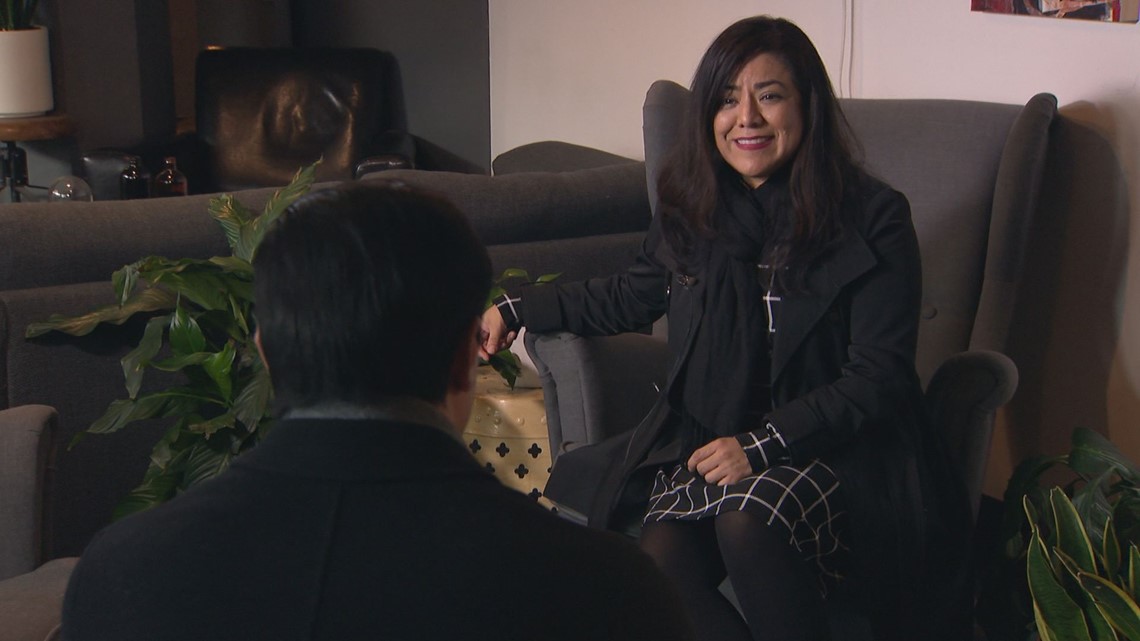 Since Dec. 9, the total number of migrants served by the city is 4,591, with 1,036 sheltered in non-city facilities.
Sixteen migrants arrived overnight on Feb. 9, but the city said new arrivals have generally leveled off this past week.
That decrease has given organizations like Centro Humanitario time to better focus on tailoring their efforts toward newcomers who are still working to navigate the area.
Juárez-Denis said they're now working to hire five to 10 more staff members to help with expanding their services, which include talent assessment.
"And so we are creating a process, literally assessing, who are they? What talents are they bringing? And they start seeing from there as well how we can really develop them so they can integrate productively in this society," she said.
Recently, they hosted a welcoming day for around 100 people to connect them to Centro Humanitario's resources.
Juárez-Denis said they're also creating a mentoring program where immigrant workers they've helped in the past would mentor those who just arrived.
"I knew when they hear not just from me, from our staff, but from real community members and institutions to say, you're welcome in Denver and we're going to help you on whatever it is that we can do, that that gives them hope and the understanding that they can do well and they can do more," she said.

Their executive director, Andrea Loya, said they're working with partners to get cell phones for newcomers.
"There's tons of hoops to jump through, but our hope is that these arrive soon, as cellphones facilitate job search for folks," she said.
They also have seen a heightened demand recently and are hoping for more volunteers.
"Our hope is that if we can get more volunteers supporting the work we do, then we can continue to expand our knowledge with the community that's incoming and is settling," she said.