EDGEWATER, Colo. — Asian Americans experience harassment at the highest levels, but they're also the least likely to report it, according to Hate Free Colorado.
On Saturday, a room full of people met with local law enforcement to ask: What can we do to feel safer in our communities?
"What should I do immediately? I don't want to get yelled [at]," said an audience member. "I don't want to be rude, but still I don't deserve this."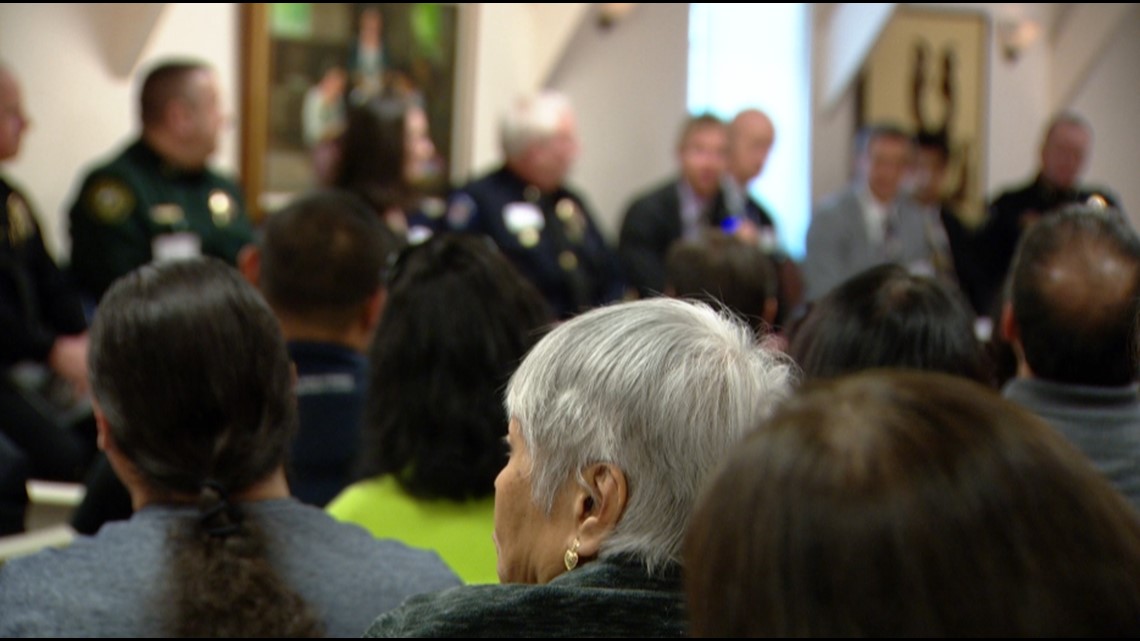 According to both law enforcement and advocacy groups, incidents of bias-motivated or hate crimes are on the rise, but they are still largely underreported, especially in the Asian American Pacific Islander (AAPI) and Native Hawaiian community.
During the townhall, police said it's important to report incidents, even if there's not much that can be done, because it can help investigators understand patterns of bias-motivated crimes.
"We had an incident in Northern Colorado which is really the genesis of all of this, where one of the community members was pistol-whipped," said George Kuwamura, member of the Asian Roundtable of Colorado and Action Against Hate. "People are less willing to report hate because they don't think anything will come of it."
He said it's important for a community that often feels unheard or dismissed to continue to speak up.
"Part of what worries me is we're starting to hear a lot of stories about people saying, 'This is just part of everyday life. When I go to the grocery store, when I ride the bus, when I'm out in the world, I expect to be harassed, targeted,' and that's not okay for people to just think that's part of everyday normal life now," said Jeremy Shaver, from the Anti-Defamation League and Hate Free Colorado.
This event is about building trust with police, so more bias-motivated or hate-crimes are reported.
"It's all about community engagement and trust," said Sgt. Anthony Parisi, who works in the Bias Motivated Crime Unit at the Denver Police Department.
He said on average, 70 bias-motivated crimes are reported each year, and many more go unreported.
"Just like any crime, it will perpetuate if we don't identify those that are responsible," said Parisi.
Kuwamura said he hopes this awareness will also help other people of color who are experiencing similar pain.
"It's not going to be an Asian-only change, but that it's going to be a systemic cultural change, so that all people are feeling safe," said Kuwamura.
Action Against Hate has hotlines where you can report hate incidents in several different languages: