DENVER — While it's not yet known how Wanbli Oyate Vigil (Black Elk) lost his life, what was clear was how beloved of a family member and friend he was to so many.
That was shown through the vigil held by family and friends of the 27-year-old, who was missing for a week before the Denver Police Department announced that they had found him deceased. The department said his death did not appear to be suspicious.
"He was like a little brother we'd been missing our whole lives," said Kari Black Elk, Vigil's older cousin, at a vigil to honor him Saturday. "And everyone that knows Wanbli … he loves to laugh … he loves to play jokes, he likes to play pranks and when he enters the room, he would just … he'll make you feel better by making you smile and uplift your spirit."
The goal is to improve the investigation of missing indigenous people.
However, some of Vigil's family members, along with community members and the task force that helped form the initial bill, believe this first alert took much longer to send out than it was supposed to.

"The family has even expressed they hope this is a lesson that the system will look at it, review it, and get better," said Danielle SeeWalker, a Lakota artist who also serves on the Missing and Murdered Indigenous Relatives Taskforce of Colorado. "We find specifically in the native community, community outreach and alerts are key because people in our community specifically, we're a very small community."
Joined by fellow member Raven Payment, the two have been involved with pushing for the legislation to help investigate these cases.
"We've just been in kind of very reactive mode trying to keep up," Payment said.
When CBI activates an alert, police statewide are supposed to be notified, and a message will also be sent to media, and CBI would work with the Colorado Department of Transportation (CDOT) to put messages over highways.
In the case of Vigil, a spokesperson for DPD said his family shared that he was last seen Dec. 29, 2022, but was reported missing Jan. 1, 2023. They also say police logged the missing case within eight hours into CBI's National Crime Information Center (NCIC) system.
But the alert was sent out two days later, on Jan. 3.
DPD said CBI released the alert on Tuesday "based on their protocols."
Meanwhile, a spokesperson for CBI said DPD requested the alert on Jan. 3.
"By entering the information into the state's law enforcement system, every police department and sheriff's office has access to this information in real time as the originating agency continues investigative efforts to locate the missing person," the CBI spokesperson said in part.
However, task force members still questioned the way the first alert was sent out.
"You know, it's always this idea of the system fails when it comes to an indigenous person. We always say we want this to be better next time. But this has been generational," SeeWalker said.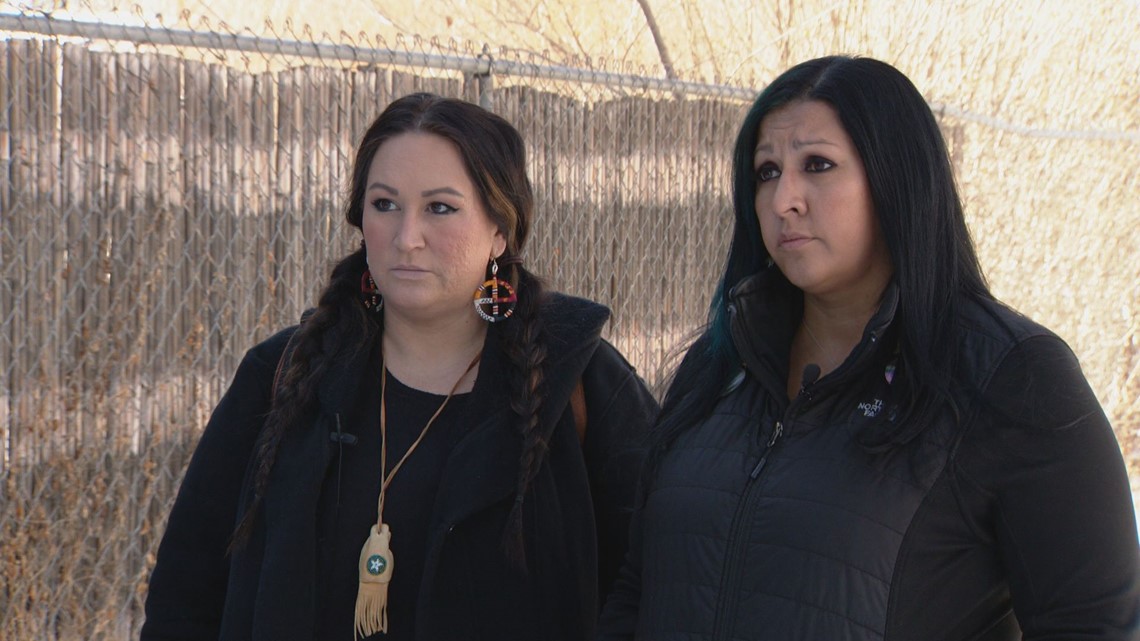 The MIPA program as a whole could not be activated until it had gone through the standard rulemaking process.
A spokesperson for the Colorado Department of Public Safety (CDPS) said that includes, among other things, public notices, public hearings and stakeholder outreach to gather input on the proposed rules.
They add that the legislation creating the MIPA required that the program adopt rules through the state's standard rulemaking process. To make changes to the rules, it would have to go through the full rulemaking process again, which could take several months, a spokesperson for CDPS said.
Payment and SeeWalker both say there are already plans to propose changes to several parts of the original bill in the upcoming session.
"In order to have a more culturally robust response, it's confronting those stereotypes and understanding that we're still here and we are just as equal as any other human," Payment said.
In that case, the Archuleta County Sheriff's Office in southwest Colorado said 14-year-old Sequoya Tsosie was last seen by law enforcement Friday night, adding that he's been actively evading officers.
Anyone who sees him is asked to call 911 or the Archuleta County Sheriff's Office at 970-731-2160.
Editor's note: This story has been updated to correct the process required to make changes to the MIPA program.