AURORA, Colo. — Some days at the Life Care Center of Aurora are more meaningful than others. Especially on the days when you are a resident who gets to talk about life at the age of 96.
"Well I really thought I was 97," Marjorie Morrison said, as she went back and forth with her daughters. Morrison's life didn't begin in Colorado. She was born in Beaumont, Texas, in 1926.
Marjorie is a mother, grandmother, and great-grandmother to three generations of women who honor her for her struggles and wits.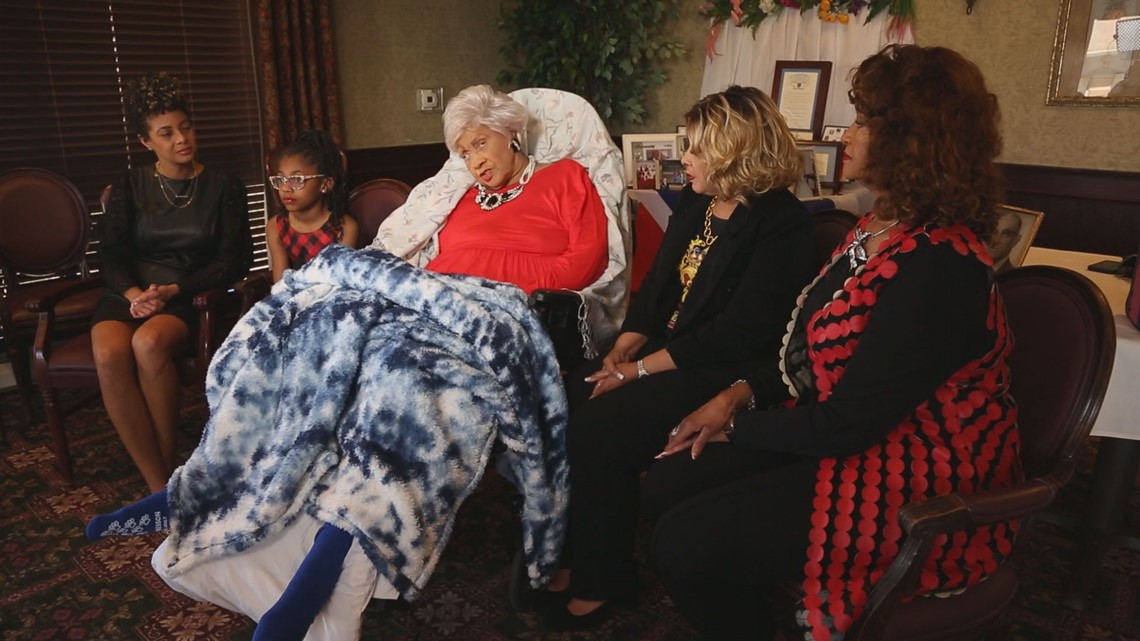 Morrison's accolades both big and small began at age 15 when she graduated high school in Beaumont, where she was valedictorian.
"The reason I was valedictorian, [Frankie] and I tied for the position," Morrison said. "But I asked them to give Frankie the title of valedictorian because she had been ill her entire life."
Frankie died days before graduation. That summer, Marjorie moved to Colorado with her Uncle Phil, who was a fair-skinned man who often could pass as white. The goal was to get Marjorie into Colorado Women's College.
"They had already told him from my transcripts that I had qualified," Morrison said. "And the trustees agreed that I should be accepted but they'd like to meet me. But they didn't know at the time they had agreed to admit a black person."
Once they saw the color of her skin her chance was over.
"They wrote a letter stating that they would not be able to admit me to the college," Morrison said. "They did not have a negro student in the college at that time. This was 1943, I was hoping to enter the college."
She was hundreds of miles from home, young and broke.
"I had a hard time getting adjusted to Denver it was so different than my home city of Beaumont," Morrison said. "We were like one big family in Beaumont. In Denver, they treated me as a stranger."
Her mother refused to allow her to return home, it would have been too embarrassing. So, forced to find her way, her wits got her in the door to serve 8 different Denver mayors as an executive secretary.
"When I first came here Ben Stapleton was mayor and he did not have anyone of color working for him except his chauffeur who drove his car," Morrison said.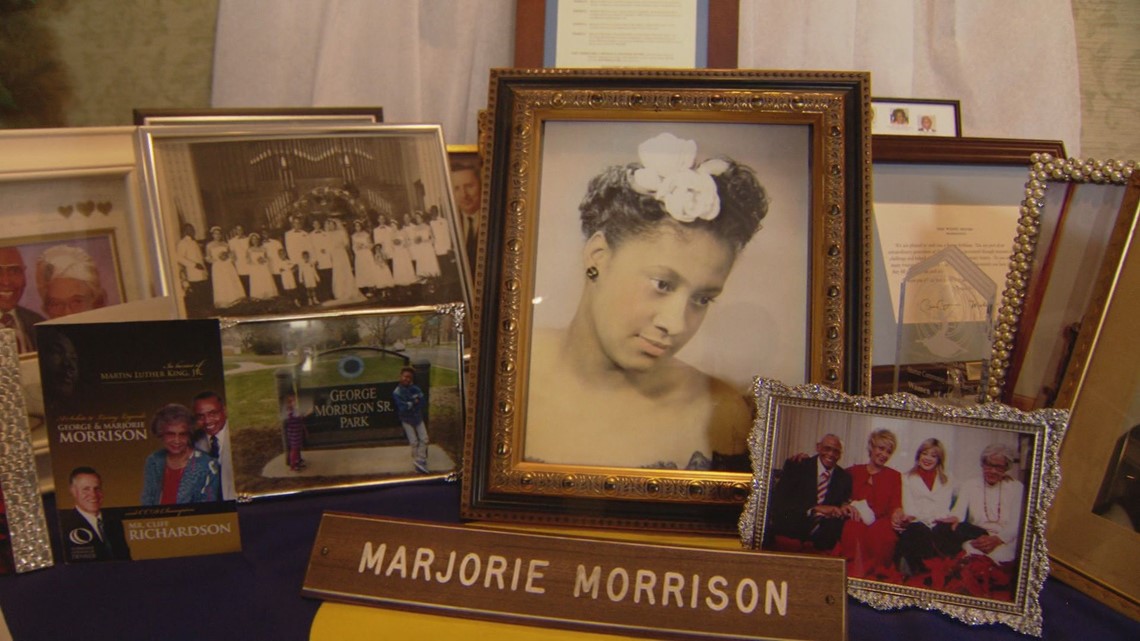 She could go on and on about her journey to becoming an unsung hero paving the way for other women of color in business. Even the generations beside her recognized her heroism from the start.
"I am because she is. So much of her is in me. I think it's in all of us," said Morrisons' Granddaughter Dr. Simone Ross. Ross is the CEO of the Colorado Women's Chamber of Commerce.
Morrison's daughter Trudi Morrison followed in her mother's footsteps. She broke barriers as the first black female Sgt. at Arms at the White House.
Marjorie's dream of working in DC never came true, but it was lived out through her daughter and when she was recognized for her work in Denver by two presidents.
"As you can see, we have inherited the traits of a strong black woman. And there have been so many of our stories as black women that have been lost to history," Trudi said.
When you think of this family you think of black excellence. George Morrison Sr. Park in five points is named after her father-in-law also known as the father of Jazz in Denver.