WELD COUNTY, Colo. — Weld County's official fossil, Pops the Triceratops, made its return home on Friday, to the place where it was found a little more than 40 years ago.
Originally discovered in 1982 on a ranch north of Briggsdale, it was donated to the county by landowner Roland "Sonny" Mapelli in 1986. The fossil was originally on public display in the Centennial Building in downtown Greeley. However, Pops was moved to the current county administration building in 2011.
In late 2018, a team from the Denver Museum of Nature and Science (DMNS) reached out to Weld County with a proposal to have the fossil studied and also restored. After a short stint at DMNS for study and restoration, along with a trip to the Western Slope for casting, case building, and additional restoration, Pops the Triceratops is now ready for its big reveal.
"Not every county is fortunate enough to have its own fossil," said Weld County Commissioner Chair Mike Freeman. "The gift of the fossil from the Mapelli family to the residents of Weld County is truly unique, and we are proud to be able to work with the Denver Museum of Nature and Science and Gaston Design, Inc. to ensure that Weld County residents will be able to see and learn about the fossil for generations to come."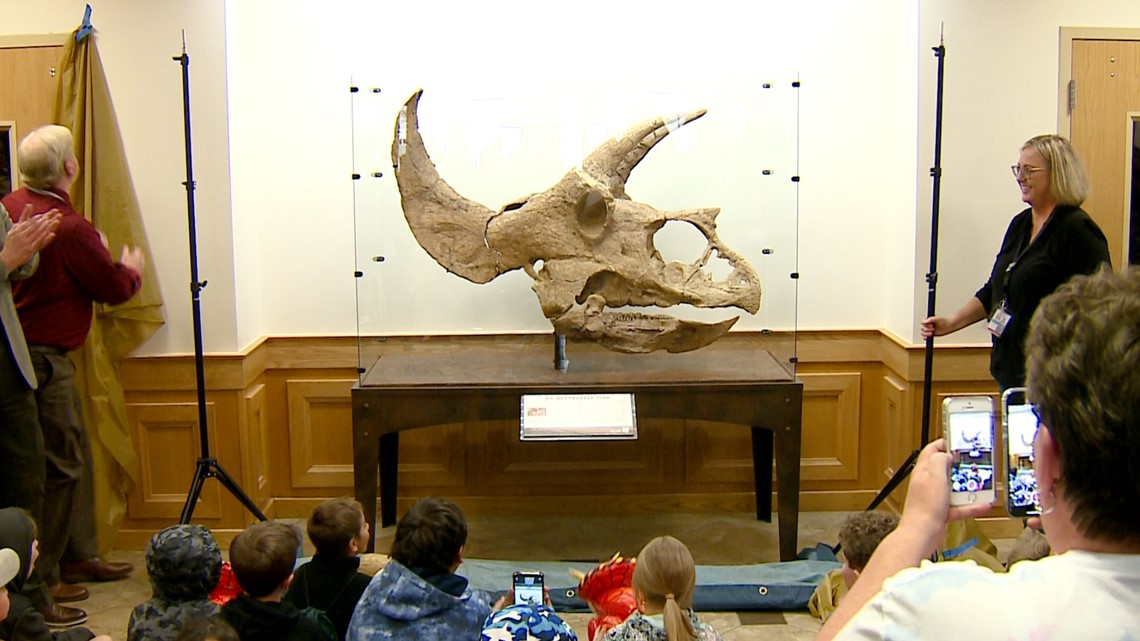 9NEWS+
9NEWS+ has multiple live daily shows including 9NEWS Mornings, Next with Kyle Clark and 9NEWS+ Daily, an original streaming program. 9NEWS+ is where you can watch live breaking news, weather updates, and press conferences. You can also replay recent newscasts and find videos on demand of our top stories, local politics, investigations and Colorado specific features.