DENVER — A mixed-use development that will span a square-block property west of Coors Field will be called McGregor Square, the Colorado Rockies announced Thursday.
The mixed-use property will include private residences, a hotel, restaurants, retail, offices and entertainment spaces.
West Lot LLC, the group managing the development, announced the name at a ceremony one day before the Rockies home opener.
What was formerly the West Lot parking area will include 655,000 square feet of residential, commercial and open public space with the intention of "creating a vibrant year-round complement to Coors Field," according to the developers.
The property, which was leased by Colorado Rockies ownership and outside investors, is currently under construction.
It's slated to open Jan. 21, 2021 and will include three separate buildings that will surround a 29,000-square-foot open plaza and house 112 private residences. A 176-room hotel is also planned for the property.
And while the work is still underway, the personalized bricks near the West Lot, which fans purchased in the 1990s to fund artwork at the stadium, have already been reset.
Crews photographed the bricks last year, cataloged them, removed them and put them in storage. They weren't damaged during construction. The bricks are no longer in the same location, however. They're now closer to home plate, near 20th and Blake streets.
PHOTOS: McGregor Square in Denver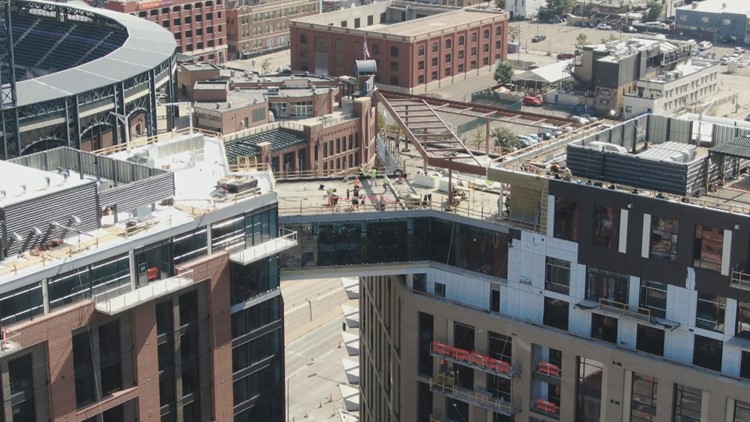 Stantec is the architect, and Hensel Phelps is serving as the general contractor.