LAKEWOOD — Two suspects used a stolen concrete truck to pull the front doors off a Lakewood gun store and made their way inside where they took at least 14 handguns, according to a spokesperson for Lakewood police.
The alarm at Green Mountain Guns, located at 3355 S. Yarrow St., sounded around 4:20 a.m. Tuesday, according to police. About 6 minutes later, officers arrived on-scene and noticed that the front doors to the store had been ripped off.
The thieves attached cables to the front of a concrete truck and then used it to pull the front doors off, police said. The truck, which was still sitting outside the gun store around 7 a.m., was stolen from somewhere in Arvada, according to police. Since the concrete truck was still at the store, police said they believe the suspects had some type of getaway car.
They're still doing an inventory to determine exactly what was taken, but at least count, police said at least 14 handguns were stolen. Investigators are also reviewing surveillance video. Police said the suspects appeared to be wearing gloves during the crime, but were unable give any other details about their description.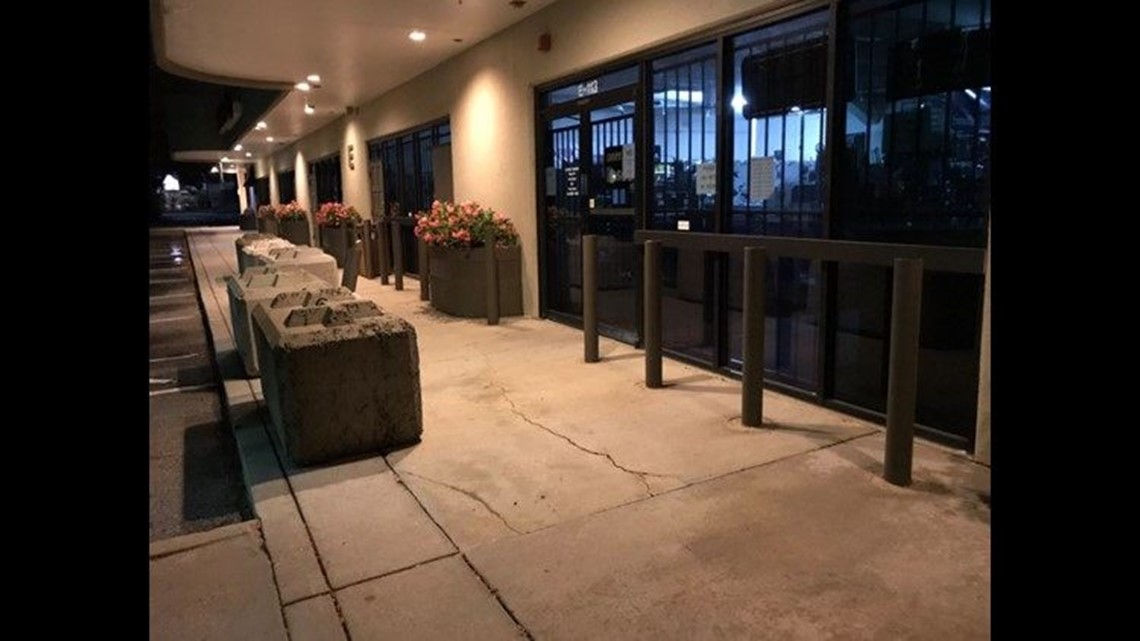 Watch more local stories from 9NEWS: