COMMERCE CITY, Colo. — Video released Tuesday by the Commerce City Police Department shows three people exit a vehicle moments before one of them fatally shot a man near the intersection of 74th Avenue and Oneida Street late last month.
"This man from what we can see was just coming home from work. And we know that something occurred. We'll work all that out. But I'm confident with the public's help that we'll be able to identify and arrest these people that were involved," said CCPD Commander Dennis Flynn.
As part of their investigation, detectives recovered videos that show four people in a dark-colored vehicle stopping at the intersection.
Three people are seen getting out of the vehicle. Although the video quality is not great, CCPD said they believe the video shows a woman and two men exit the vehicle and approach Duran-Maldonado.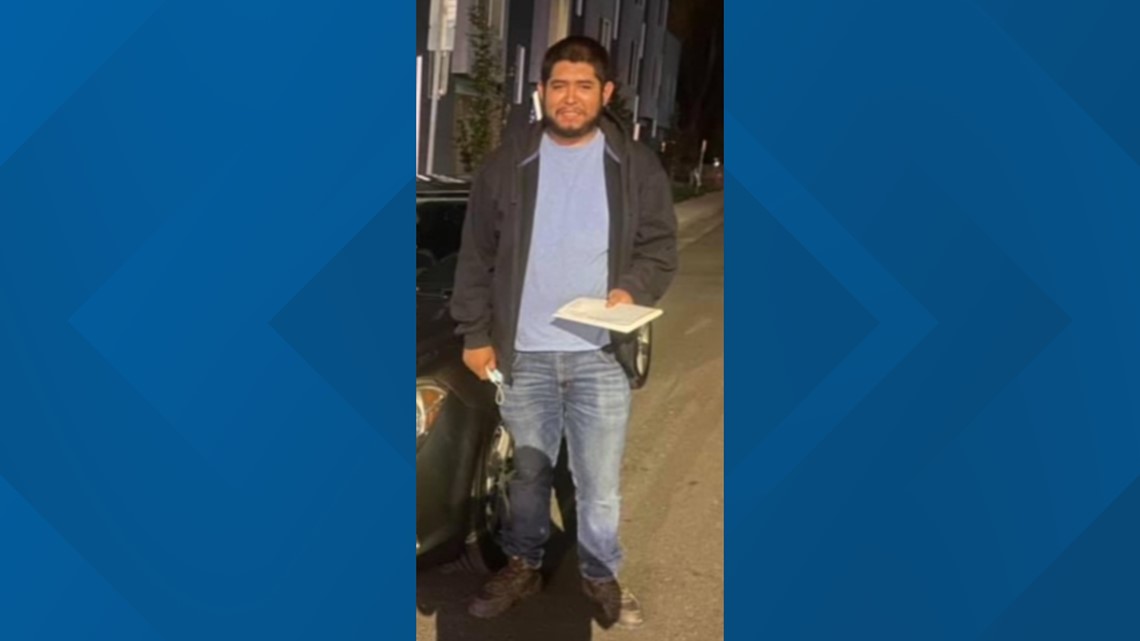 One of the three had a handgun and shot Duran-Maldonado, according to police. The shooting is almost out of frame, but it appears in the video that there is some type of confrontation and one of the suspects is seen falling to the ground.
After that several gunshots are heard.
As the shooting occurred, another woman also exited the suspect's vehicle, police said. After the shooting, all four of the suspects returned to their vehicle and left the area.
"Somebody knows where they were coming from with that many people in that vehicle, somebody knows something and that's where we need their help," said Flynn.
He said they're especially interested in talking with the occupants of two vehicles that were seen in the area around the time of the shooting. One vehicle, which appears to be a white SUV, was headed eastbound on 74th Avenue around the time shooting happened, police said.
Just after the shooting a dark vehicle is seen in the video turning onto to 74th Avenue before it continues to westbound. Police don't have any descriptive information about that vehicle but said they'd like to talk to its occupants about what they may have seen.
Police warned that the suspects should be considered armed and dangerous and if they or their vehicle are seen, people are urged not to approach and call 911 immediately.
Anyone with information about the homicide can call CCPD's tip line at 303-289-3626.
Two people were stabbed and one shot at a house party in Commerce City that same night Duran-Maldonado was killed, but investigators have determined his death is not related that incident which happened in the area of East 112th Avenue and Florence Street.
"We're going to continue to run down every single lead. We've devoted a lot of resources to this. But we know we also can't always do it alone. And that's why we know that there are good people that live here and that will be willing to help us," said Flynn.
Metro Denver Crime Stoppers
Anyone with information is asked to call Crime Stoppers at 720-913-7867 or visit metrodenvercrimestoppers.com. Tipsters can remain anonymous and may be eligible for a reward of up to $2,000.
Metro Denver Crime Stoppers works by assigning a code to people who anonymously submit a tip. Information is shared with law enforcement, and Crime Stoppers is notified at the conclusion of the investigation.
From there, an awards committee reviews the information provided and, if the information leads to an arrest, the tipster will be notified. Rewards can be collected using the code numbers received when the tip was originally submitted.