Six men accused of operating a heroin trafficking ring in the Denver metro area have been indicted by a grand jury in Jefferson Count on 61 counts.
The men are accused of violating the Colorado Organized Crime Control Act (COCCA) for their alleged involvement in a pattern of racketeering from April to December 2017.
Investigators working on the case seized or made undercover purchases of 3,305 grams of heroin – a street value of $264,400, according to the indictment.
The operation started with members receiving shipments of heroin from outside of Colorado.
Heroin was stored in at least four different "stash houses" where prospective customers could make a call to someone acting as a dispatcher.
Then, according to the indictment, a "runner" would meet a prospective buyer with the drugs at an agreed upon location. Proceeds from the heroin sales were given to Fermin Flores-Rosales, 41.
"This indictment and the dismantling of this heroin ring goes a long way towards stopping the flow of heroin into our community," District Attorney Peter Weir said in a release.
Five of the accused have already been arrested.
Fermin Flores-Rosales, 41.
Mario Acosta-Ruiz, 30.
Cristobal Flores-Rosales, 47.
Yoel Soto-Campos, 21.
Juan Borques Meza, 24.
A warrant has been issued for a sixth suspect in the case, Joel Torrez-Espinoza, 25.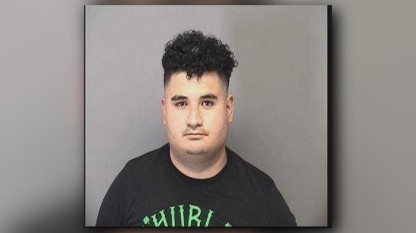 The men are due back in court on January 16 at 11 a.m.