DENVER — If you call 911 in Denver, be prepared to wait on hold.
The average time until a call taker will pick up an emergency call has worsened to 27 seconds, the head of the 911 center said. But he promised improvement when a new class of call takers finishes training in the fall.
"That is too long for anybody to wait when they're dialing 911 with a life or death emergency," Denver Director of Emergency Communications Andrew Dameron said. "There is light at the end of the tunnel, but this is going to be a rough summer."
Denver previously met or exceeded NENA standards. In 2020, 94% of calls were answered within 15 seconds and 95% answered within 20 seconds (NENA expects 95% of emergency calls to be picked up within 20 seconds).
This year has seen some improvement over last year -- but the city is still falling behind on its goals. So far in 2023, call takers answered 68% of calls within 15 seconds and 71% within 20 seconds.
Dameron said some callers may have to wait several minutes during peak times -- such as rush hour or weekend nights. He blamed staffing shortages and sudden increases in call volume -- particularly when an incident occurs at a high visibility location. Last week's flooding on I-25, for example, led to a 30 call backlog within seconds, he said.
"We need to be answering the phones as quickly as possible," Dameron said. "Every single person who calls us deserves to have their call answered immediately."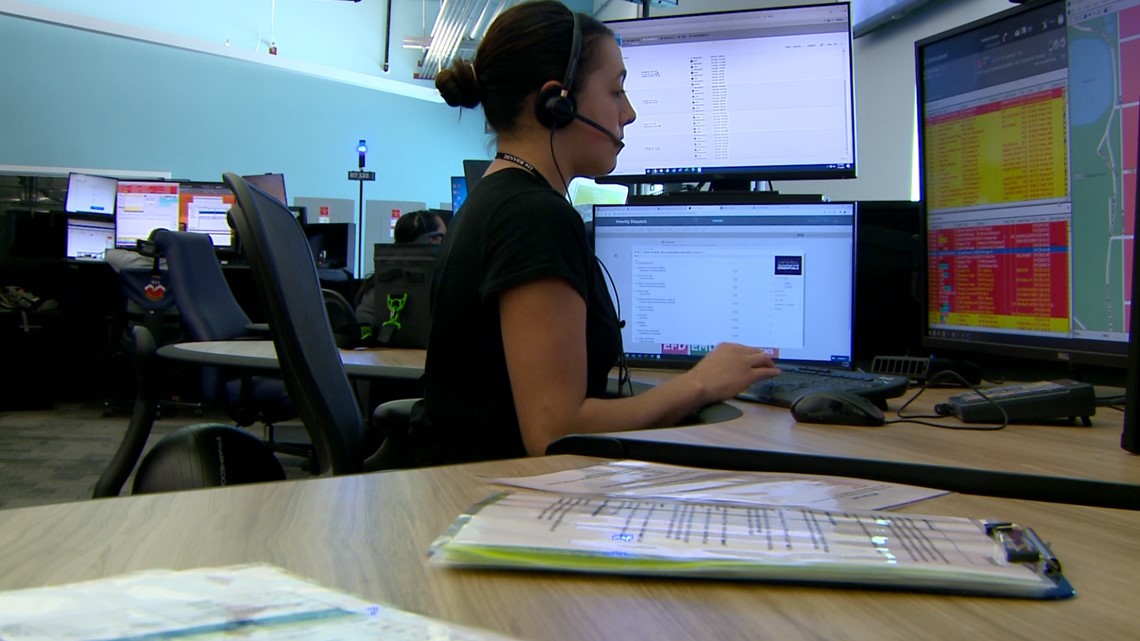 A new class of 26 dispatchers scheduled to complete training this fall should help answer more calls. "Our numbers of call takers will jump significantly. Unfortunately training takes a long time," he said. "It takes about six months to learn how to do this job and so while we are trying to get those folks through training, unfortunately we are still struggling answering the phones."
The starting wage for call takers has increased from $20 per hour three years ago to $29 per hour today and the city has undertaken additional steps to increase employee retention by addressing wellness issues in a traditionally stressful career sector, Dameron said.
He encouraged people to only call 911 if they know of a crime in progress, a fire or a medical emergency. In other circumstances, Dameron said to call the city's non-emergency number. He said to stay on the line if you find yourself on hold waiting for a call taker to pick up. "If you hang up and call back, you get moved to the back of the queue."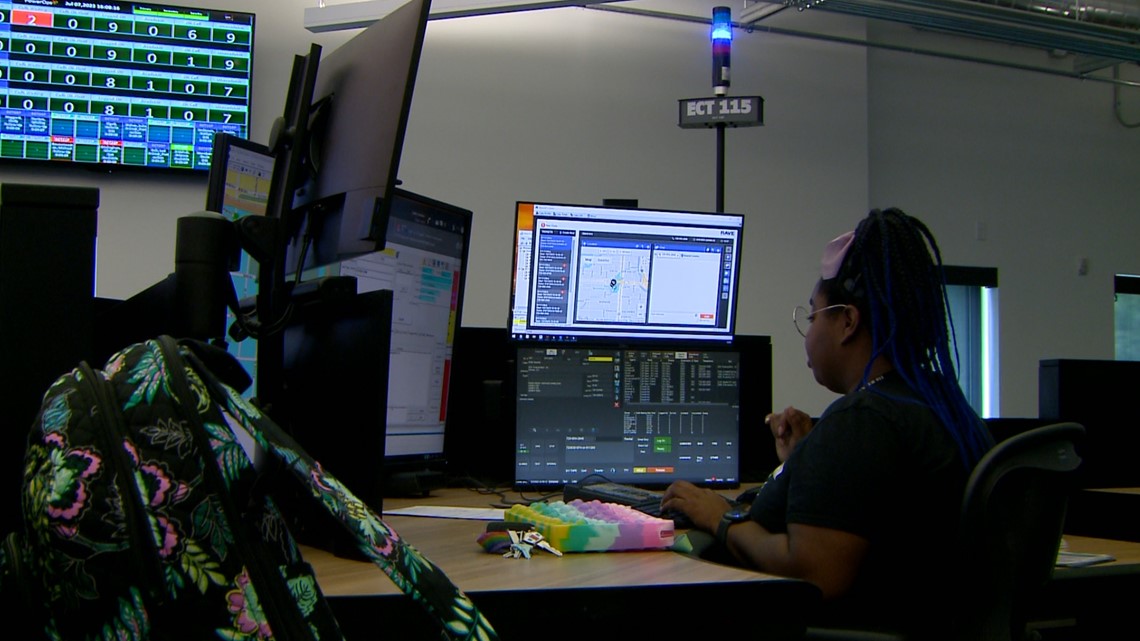 > Top stories from 9NEWS curated daily just for you! Sign up for the 9NEWSLETTER right now to get can't-miss stories, Next and Broncos content, weather and more delivered right to your inbox.
9NEWS+ has multiple live daily shows including 9NEWS Mornings, Next with Kyle Clark and 9NEWS+ Daily, an original streaming program. 9NEWS+ is where you can watch live breaking news, weather updates, and press conferences. You can also replay recent newscasts and find videos on demand of our top stories, local politics, investigations and Colorado specific features.