KUSA – A registered sex offender and parolee who thought he was meeting a 15-year-old girl for a sexual encounter instead found the organizer of a vigilante Facebook group and Greeley police, investigators said.
Travis Benson is now charged with criminal attempt to commit obscenity and attempted sexual assault. According to an arrest affidavit from Greeley police, the 30-year-old had already served eight years in prison in Wyoming for having a sexual relationship with a different 15-year-old girl. He was convicted in that case in 2008, according to public sex offender records.
His most recent arrest came after a woman affiliated with the Facebook group "Hunted and Confronted" posed as an underage girl on a dating app and allegedly had conversations with Benson that turned sexual in nature and later led to a planned meetup at a Greeley motel.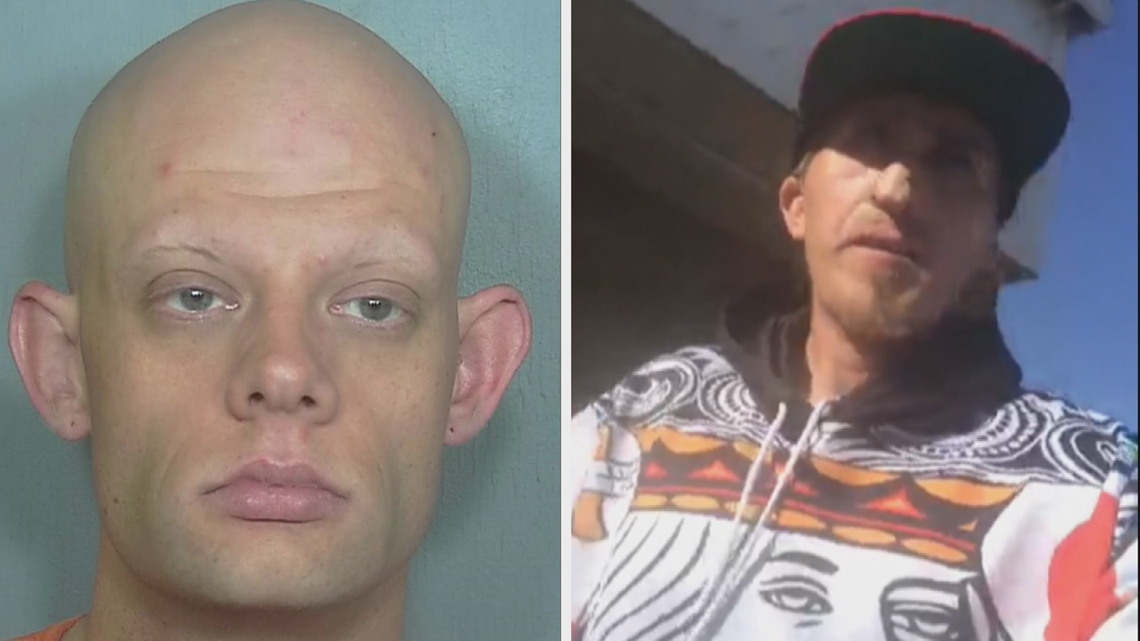 Jesse Weeks is an administrator of the "Hunted and Confronted" page. He drives semi-trucks for a living, and because his work takes him across the country, goes after child sex offenders in his spare time. According to criminal records obtained by 9NEWS, Weeks was convicted of felony burglary in Idaho -- a conviction that was upheld by the Idaho appeals court in 2016.
Weeks said his Facebook group posts ads in areas where he will be traveling to, and five decoys set up fake accounts on dating sites to lure potential predators.
"You know, if it helps one family or helps one child, why not?" Weeks said.
In this case, according to the affidavit, one of Weeks' decoys set up an account on an app called "Just Say Hi" on July 8. She got her 21-year-old cousin's permission to use her photo, but said she was 18 in her profile and that her name was "Grace."
The affidavit said Benson contacted the woman he believed to be Grace, and the pair exchanged phone numbers. During an ensuing conversation, the decoy told him she was actually 15.
"Do you like older men?" was Benson's response, according to the affidavit.
The pair would go on to exchange photos, the affidavit said, and at one point, Benson wrote, "I am going to be real with you I was with a 15-year-old and her mommy and daddy said it was cool and then they wanted me to sell drugs and I told them no and I went to prison for eight years and now I have to register as a sex offender."
When the decoy and Benson discussed meeting up in person, according to the affidavit, Benson wrote back, "Yeah I hope I won't get in trouble again."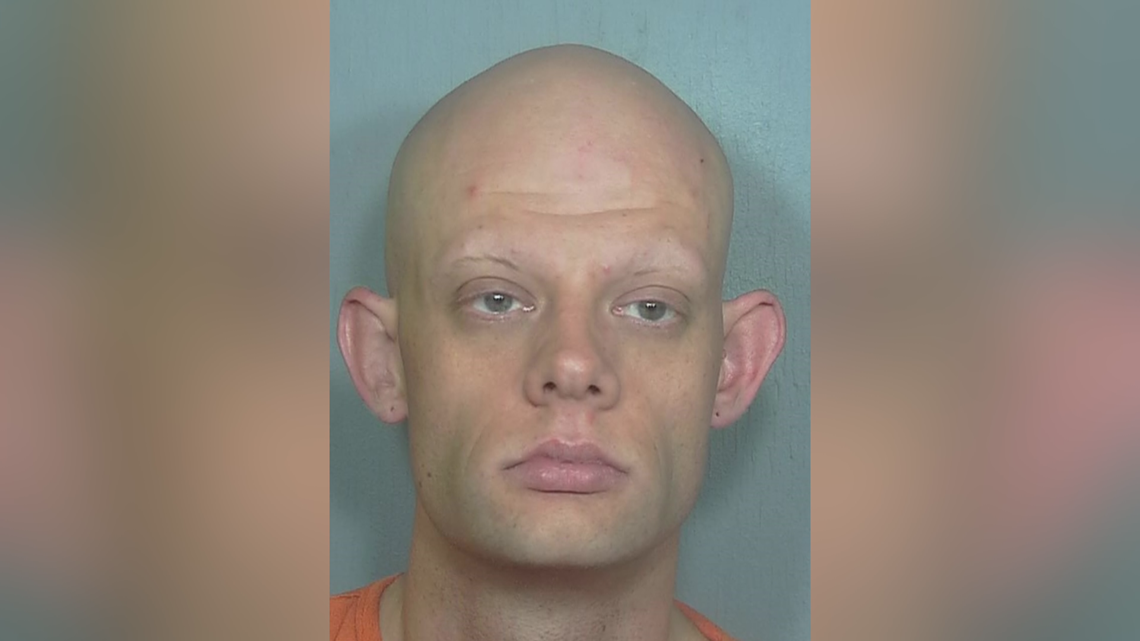 The discussion would later turn to the logistics of renting a hotel room, and they agreed to meet up at a gas station at 7 a.m. the morning of July 11, according to the affidavit.
Benson came to the gas station that morning. Weeks, meanwhile, was at the same gas station – and he started a Facebook Live of Benson waiting for "Grace" and later, his interaction with Greeley officers.
"I called police, let them know what I had, date of birth, full name," Weeks said. "Greeley police, I have to say, responded extremely fast and they did an excellent job."
Benson was taken into custody. According to the affidavit, he told police "I guess … I'm a f*** up" and when asked to elaborate, told investigators, "Why am I a f*** up? Because I'm a piece of s*** sex offender."
The affidavit says Benson initially told police he believed Grace was 18 and that the two did not "sext." He did not give officers consent to search his phone.
Later, according to the affidavit, Benson admitted to investigators the woman he thought was Grace admitted she was 15 and they had planned to have sex.
Benson also told officers that he knew as part of his parole he was not supposed to have a device capable of accessing the internet.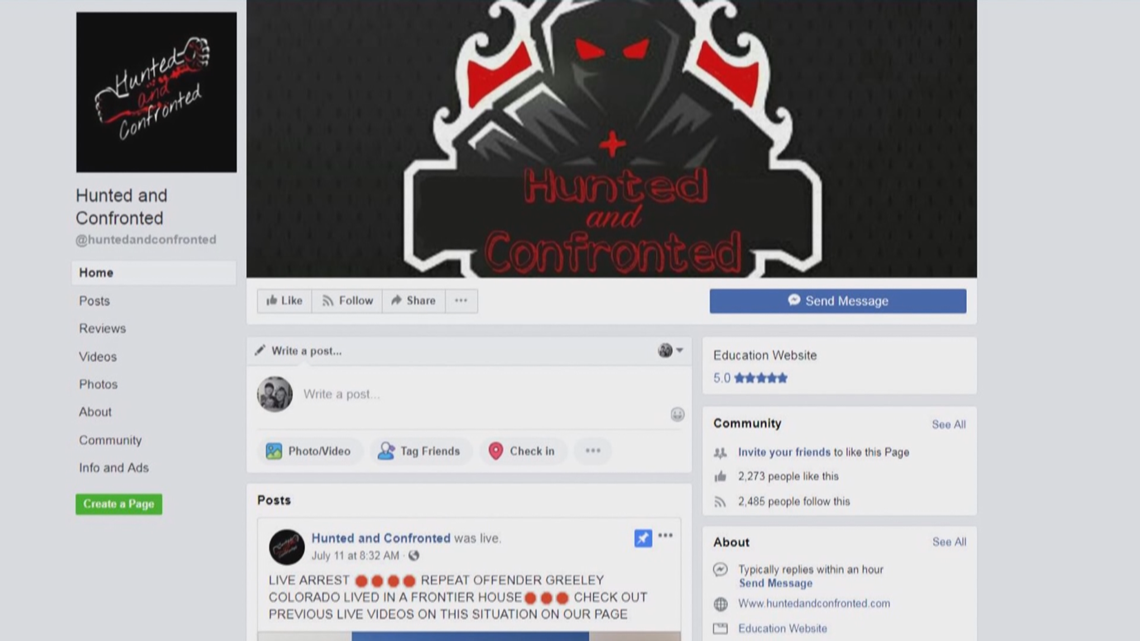 According to Weld County Jail records, Benson remains in custody without bond. He had told police that he was homeless and living at a mental health center before his arrest.
While this Hunted and Confronted sting nabbed a suspect, Greeley police said they are concerned about citizens putting themselves in jeopardy by taking justice into their own hands.
"I feel like it's more dangerous for people like him to be out on the streets," Weeks countered. "That was our first arrest. We've done a total of five busts now in a matter of two weeks."