DOUGLAS COUNTY, Colo. — A 36-year-old man wanted in relation to a 4th of July hit-and-run wreck in Parker that killed a bicyclist was arrested in Scottsbluff, Nebraska on Tuesday, according to the Douglas County Sheriff's Office.
In a press conference Wednesday morning, Sheriff Tony Spurlock identified the suspect as Preston James Dorris. He was taken into custody on two separate warrants -- one in relation to the hit-and-run, and one for a previous robbery charge, according to District Attorney George Brauchler.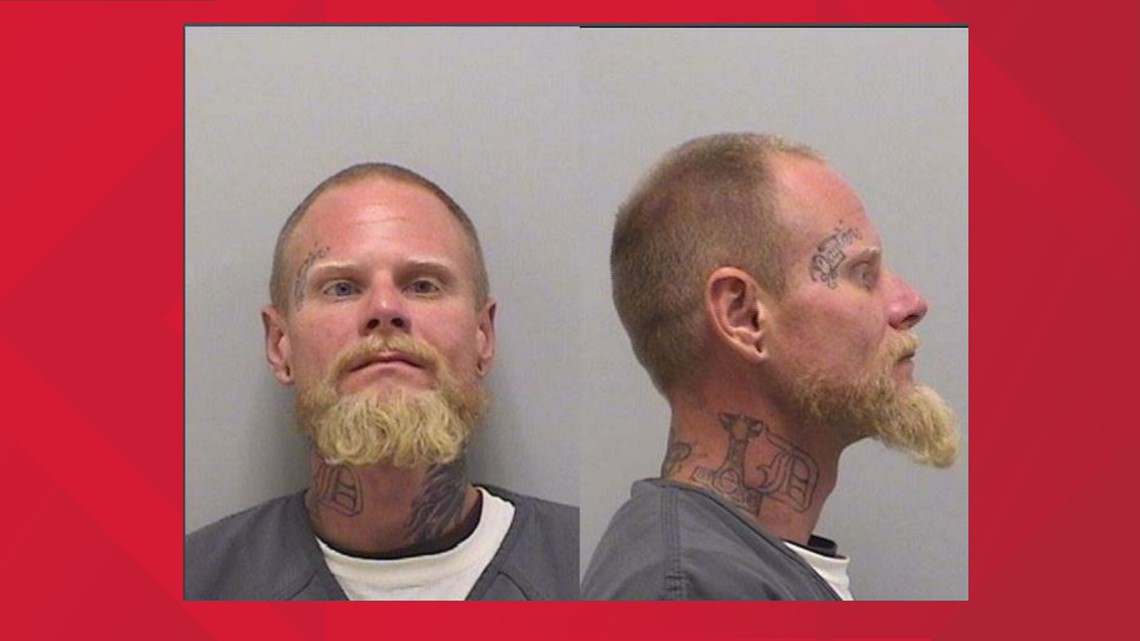 At 6:25 a.m. on July 4, deputies received a call about a hit-and-run crash involving a bicyclist on Pine and Centennial drives in Parker.
Edward "Chuck" Vogel, who was about to become a grandfather, was struck and taken to Parker Adventist Hospital where he died a short time later.
"Chuck was a retired man who worked tirelessly to get where he was at," Spurlock said. "He was married, a father, and in 40 days from the time of his death, was going to be a grandpa for the first time."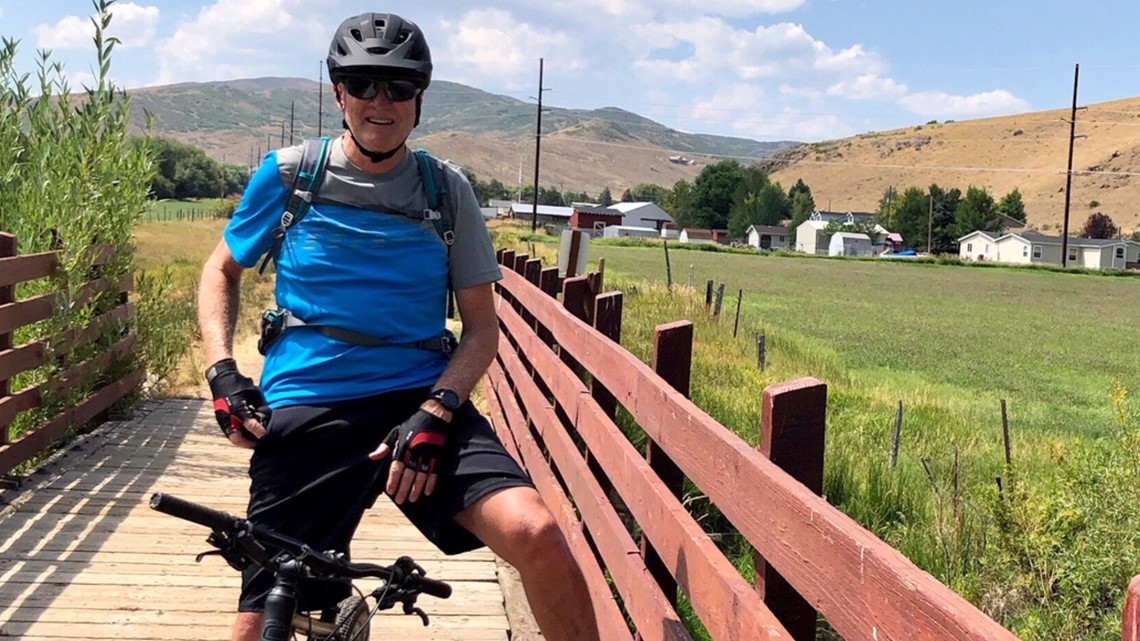 The vehicle that was involved fled the scene but was later found abandoned in an apartment complex in a neighboring community. There was a partially empty bottle of vodka found in car's center console, an arrest affidavit in the case says.
According to the affidavit, the Kia Spectra was registered to the grandmother of Dorris' girlfriend.
On the night of the crash, the affidavit says Dorris' girlfriend was driving the vehicle and dropped him off at a pub on Park Meadows Drive in Lone Tree while she met up with a dealer to purchase drugs. The deal went bad and the affidavit says she met back up with Dorris but did not have the car.
Dorris accused his girlfriend of stealing money from him, according to the affidavit, and the pair got into a fight. This ended with Dorris taking the woman's keys and phones and leaving around 2 a.m.
This is when police believe Dorris stole the Kia Spectra and eventually hit Vogel.
The affidavit also showed how investigators with Douglas County Sheriff's Office traced Dorris to Nebraska by first notifying Nebraska State Patrol they thought he might be there. Nebraska State Patrol "subsequently issued a bulletin through Nebraska Information Analysis Center advising law enforcement to attempt to locate" Dorris.
On July 6, Nebraska State Patrol stopped Dorris who was traveling with a different woman.
According to the affidavit, the woman told investigators Dorris admitted he was responsible for the hit-and-run telling her, "I killed somebody," and, "I hit him with the car and [expletive] took off."
During the press conference, Spurlock thanked the group of detectives, traffic accident investigators and support staff that worked every day around the clock since the wreck to track down a suspect.
"The majority of information that led to the arrest was really generated by the work of the police officers next to me doing basic cop work," Spurlock said.
According to Brauchler, formal charges in the case are expected to be filed on July 22.
"When someone is involved in an accident with someone on a bike, whatever fear sets in, you cannot make it better by fleeing," Brauchler said. "You must stay and own up to the conduct and be there. That is humanity, that is who we are as Coloradans."
Dorris has since been transported back to Colorado and remains in custody at the Douglas County Sheriff's Office.
He faces the following charges:
Failure to remain at scene/give information and/or aid after accident involving death
Vehicular homicide
Robbery
First-degree aggravated motor vehicle theft
Failed to notify police of an accident
His bond has been set at $250,000.
The Vogel family released the following statement about the incident:
"We are so incredibly grateful to the sheriff's office, the detectives, and all law enforcement entities involved, for finding this man and bringing him in. This begins the long process of seeking justice through our criminal justice process, and our family wants to thank everyone for their work in bringing the man who killed our dad and husband, into custody.
We also want to thank the DA's office and their victim advocates, for making our family's wishes priority in this case. We are glad we have strong DAs at the helm of this case, committed to pressing all applicable charges that can hopefully (eventually) bring some sense of adequate punishment and justice here.
No amount of punishment can ever bring our husband/father back, however we are dedicated to making the roads safer for all cyclists by punishing drivers like this in such a way that everyone who operates a motor vehicle will take note, and use caution when driving around cyclists.
Lastly, we appreciated the Judge imposing a large bail amount today, in an effort to try and keep this man from fleeing Colorado, and in an effort to try and keep him involved in the entire process as it unfolds.
We would have liked to see a $1M bond or higher imposed, but we respect the Judge's decision. We know this is the beginning of this case, but our family is committed to being involved at every step, to see justice served for this heinous act - and to ensure this tragedy results in positive changes made for cycling statewide, while honoring Chuck."