Grand Junction man convicted in wife's 2001 murder found guilty again after retrial
In 2004, Michael Blagg was found guilty of killing his wife while she was sleeping and throwing her body into the trash at his office. That conviction was thrown out less than a decade later.
KUSA file photo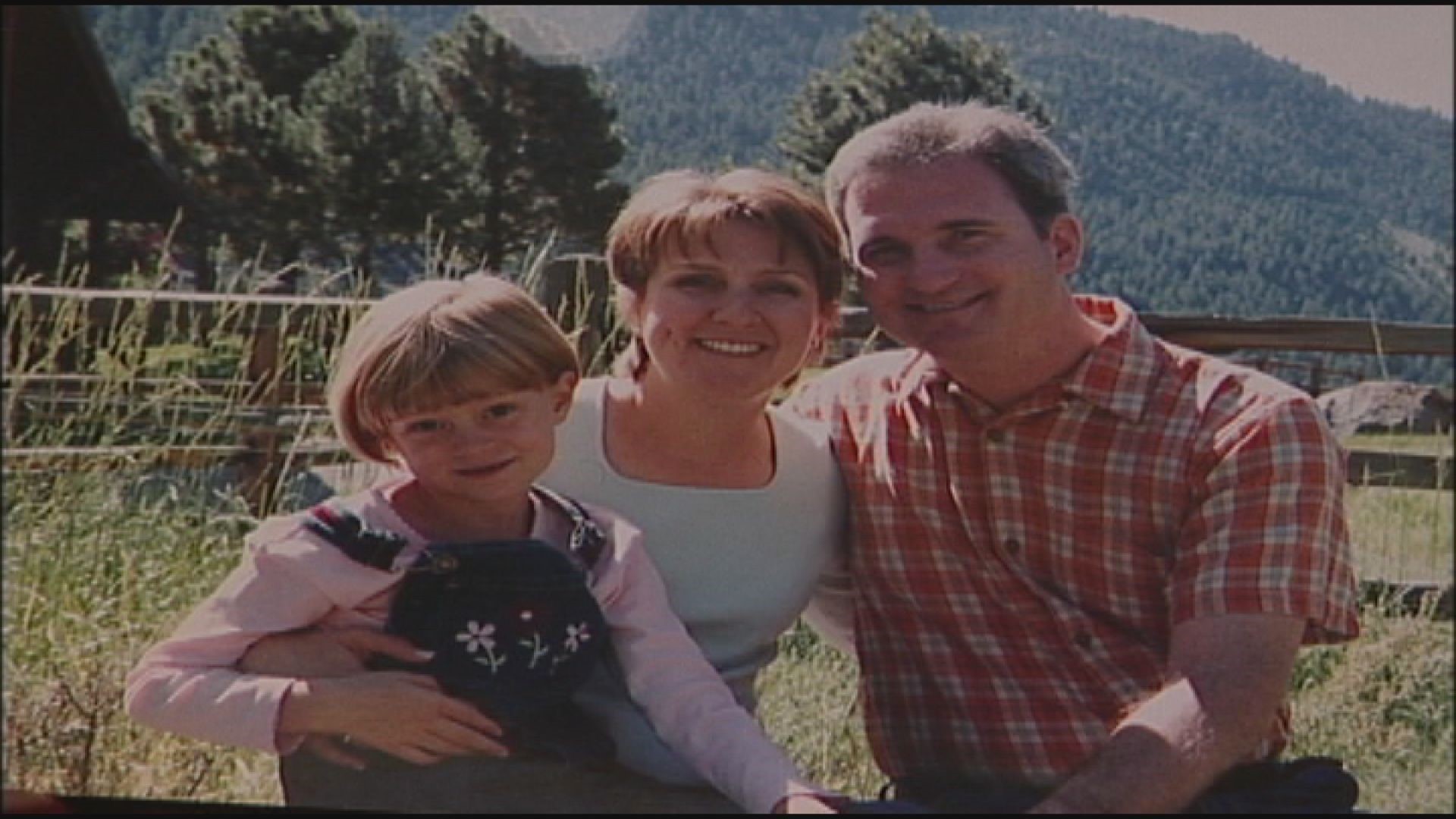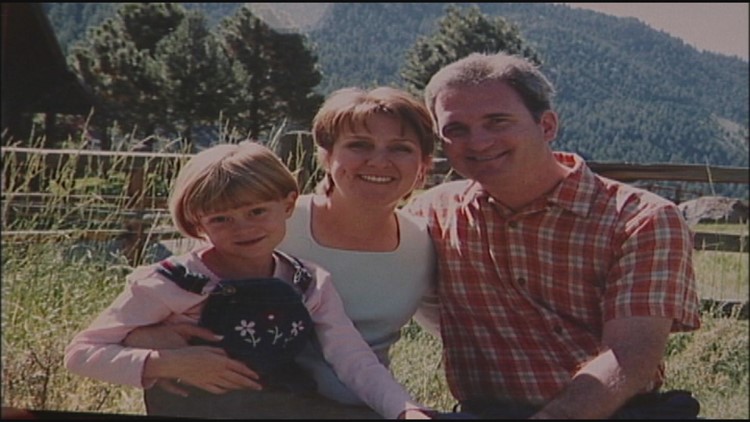 Michael Blagg has been found guilty again in his wife's 2001 murder. 9NEWS is at the Jefferson County Courthouse and will update this story as we learn more details. Read more of the background of the case below.
When he first spoke to Mesa County deputies more than 16 years ago, Michael Blagg called himself a born-again Christian whose life was "open as a book" to investigate.
In the years since, the now-55-year-old has been convicted of murdering his wife while she was sleeping.
His conviction was thrown out nearly a decade later after one of the jurors was found guilty of lying on her jury questionnaire about being a victim of domestic violence – one of the key tenets of the prosecution's case.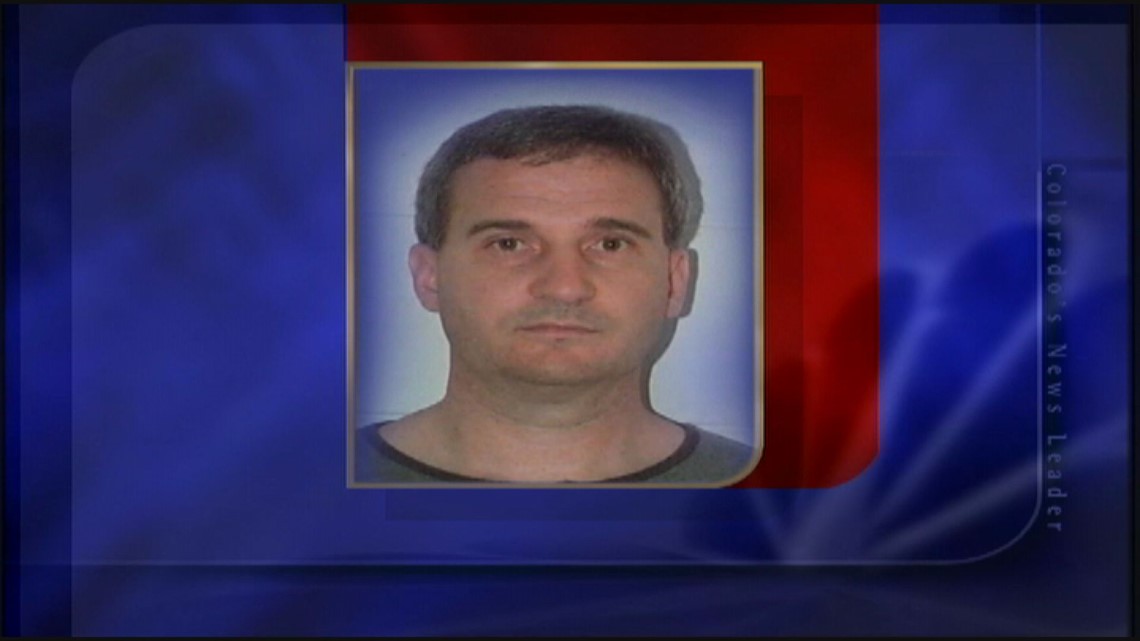 Blagg has always maintained his innocence.
Starting next week, Blagg will once again face a jury – this time in Jefferson County – and his case will likely once again garner media attention from around the country.
The disappearance of Jennifer and Abby Blagg
: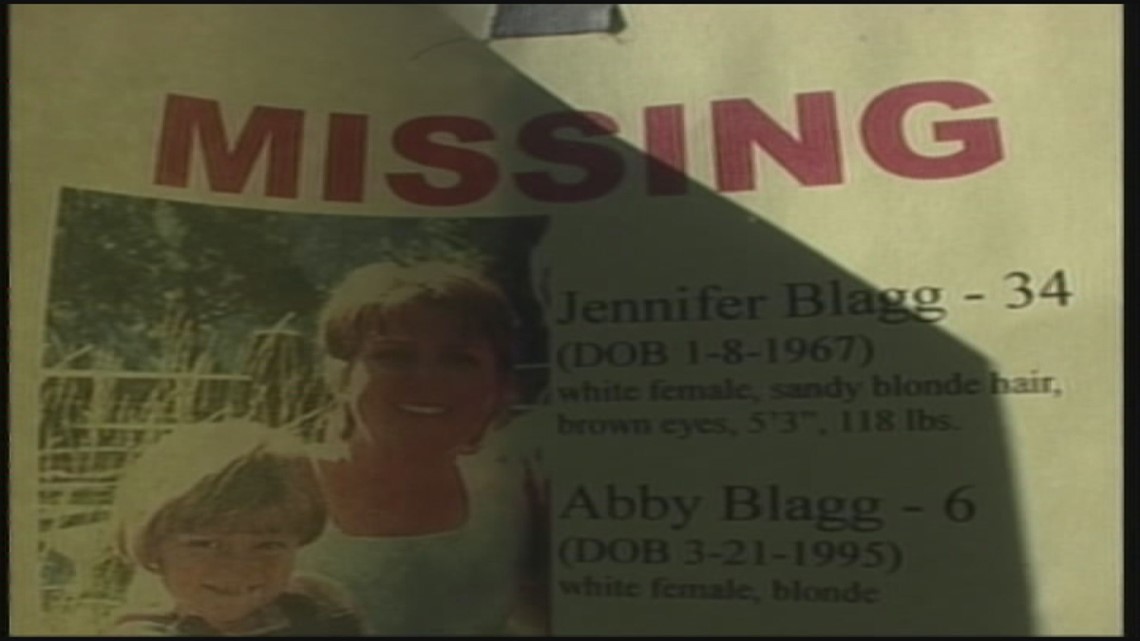 Just after 4:30 p.m. on Nov. 13, 2001, Mesa County deputies were dispatched to Blagg's home in a quiet subdivision near Grand Junction.
Blagg told police that his 34-year-old wife Jennifer and 6-year-old daughter Abby had gone missing. He says he had last seen them at around 6 a.m. that morning when he went to work, and that numerous phone calls over the course of the day had gone unanswered.
He told investigators that the backdoor was open, and when he went into his wife's bedroom, his worst fears were confirmed.
In a 2002 arrest affidavit, investigators detailed a strange pattern of blood found on Jennifer Blagg's bed. There was a small trail of blood leading to the family's minivan, which was still parked in the garage.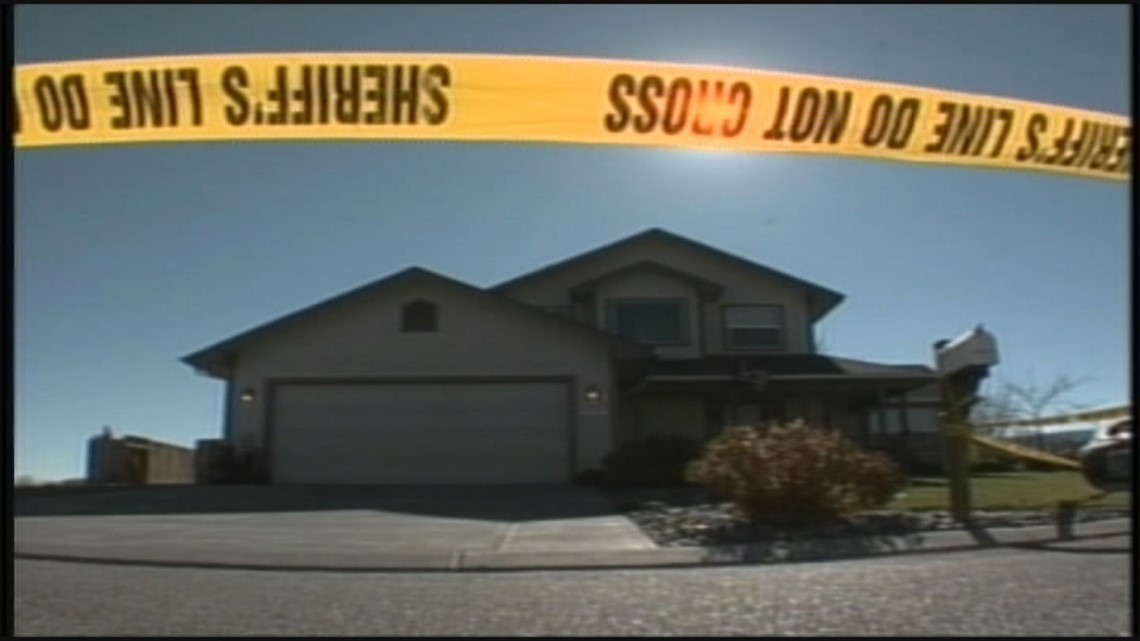 A jewelry box had been toppled over in Jennifer's bedroom, with money thrown on the floor. Two pillows were missing from her bed and her retainer – which Michael Blagg said could be used to obtain a DNA sample – had gone missing.
There was no trace of Abby. Her bed was unmade and the clothes she had laid out for school that morning were still there, untouched.
"First impressions of the scene by several experienced investigators … and several crime scene technicians seemed to suggest the scene was 'staged,'" the arrest affidavit reads. "There is no evidence of struggle between the killer/abductor and victims."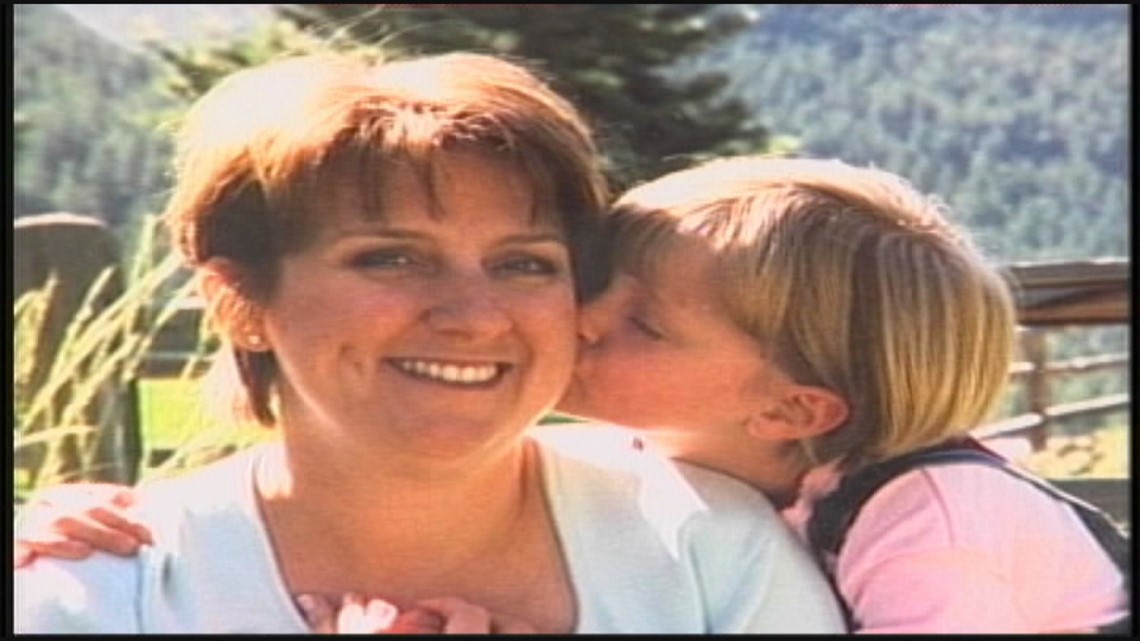 A marriage in trouble?
: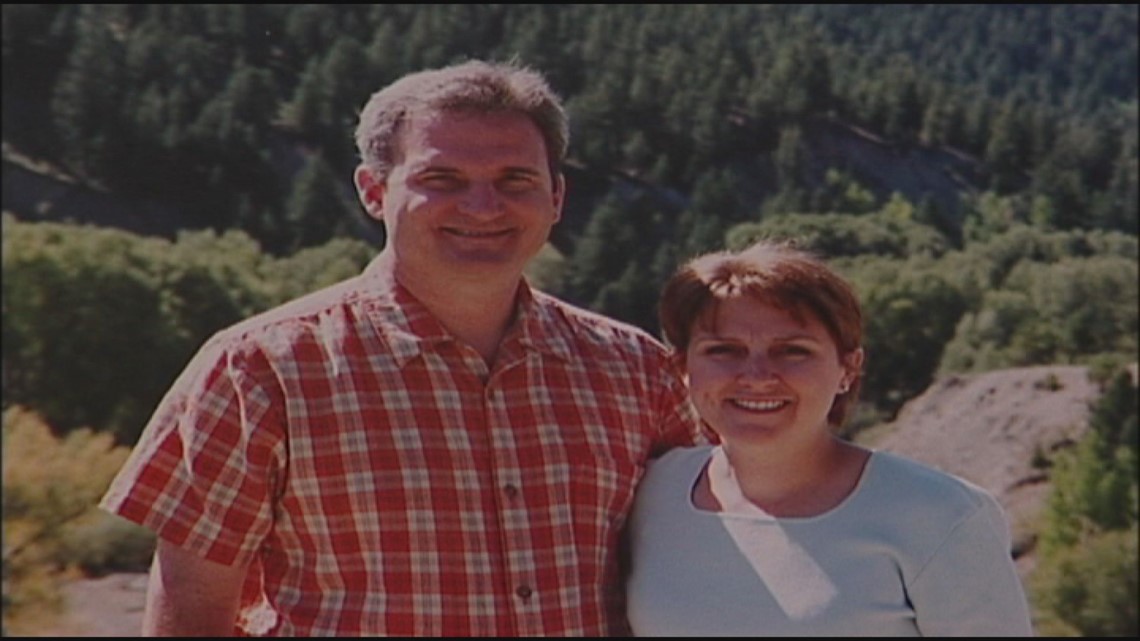 In the ensuing weeks, Michael Blagg vehemently denied having anything to do with the disappearance of his wife and daughter – though he did admit that his marriage had experienced a few rough patches.
Investigators say they found more than 1,800 pornographic images on Blagg's computer, according to the affidavit. Michael Blagg said Jennifer confronted him about them at one point a few months before she disappeared.
Later, according to the original arrest affidavit, a woman who worked at Colorado Legal Services claims that Jennifer and Abby came to the office and said she "couldn't take anymore of this abuse" and admitted she had been the victim of domestic violence.
An email found on Michael Blagg's hard drive – and that had been typed shortly before he discovered that his wife and daughter was missing – read:
"Jennifer, I love you! I am sorry that we have ruined this day and the opportunity to spend our lunch time together. I don't know what went wrong. My intent was to spend a wonderful time with you and coincidentally get some Christmas shopping done. That obviously went horribly astray. The Lord tells me not to let the sun go down on my anger so I won't. You are the light of my life. I ask for your forgiveness of any wrongs I have done to you and I forgive the wrongs I have perceived against me. I do not want us to waste a weekend being angry with each other.
I would love to take some time today to talk through the problems we are having. I will send this as an e-mail and I will also bring it home to you. After Paul says to not let the sun go down on our anger, he says, do not give the devil a foothold. Eph 4:27. I am sorry if I gave the devil a foothold. I love you."
Deputies from the Mesa County Sheriff's Office received an anonymous tip that Michael Blagg visited an escort service in Grand Junction. One of the women who worked there told investigators that he visited two or three times a month for a topless massage and sexual favors, according to the affidavit.
A friend of Jennifer Blagg told an FBI special agent that she feared an upcoming visit to South California without Michael Blagg "may be a sign of serious martial problems" between the pair.
Nevertheless, during a conversation with 9NEWS weeks after his wife and daughter disappeared, Blagg said he had nothing to do with it – and only talked about them in present-tense.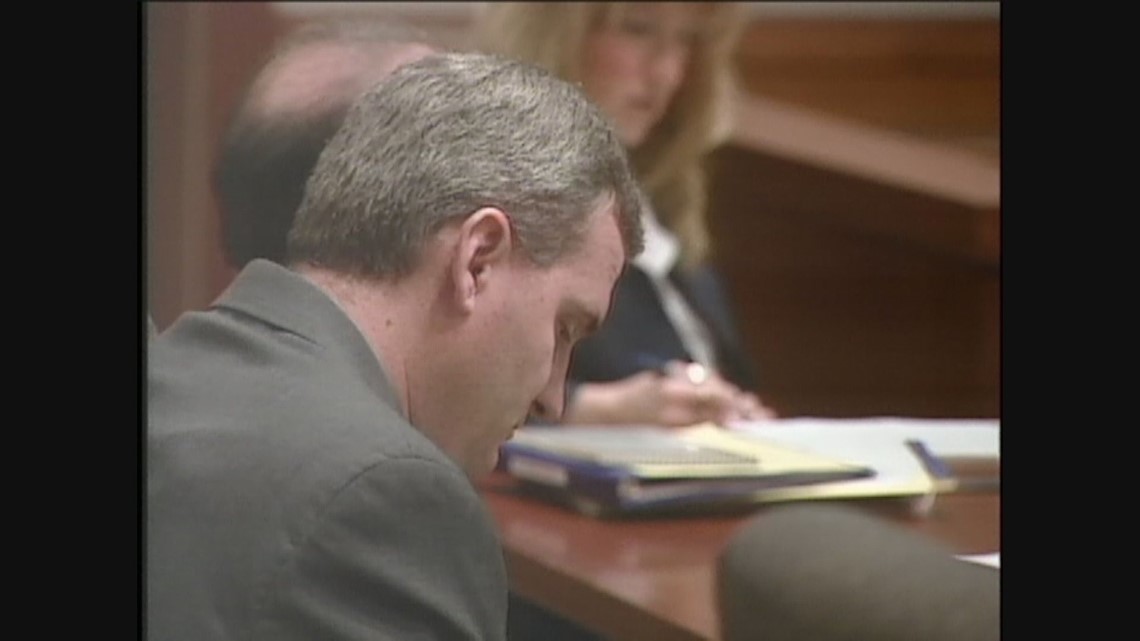 "I had nothing to do with their disappearance and it's strange to me to think that anybody could do anything that apparently happened here," Blagg said.
He showed a 9NEWS reporter Christmas presents for his wife and daughter that were still wrapped and kept in the closet.
Blagg said he couldn't tell us what he got Abby.
"What if she's watching?" he asked.
The case against Michael Blagg
:
The day Jennifer and Abby Blagg went missing, investigators went to Ametek Dixson, where Michael Blagg worked as an operations manager.
According to the affidavit, some coworkers said they noticed Michael Blagg around the office more often than they usually would that day – and that he even ate in the company lunchroom, something he didn't typically do.
Prosecutors say this was Blagg's attempt to form a solid alibi.
One coworker told police she saw Michael Blagg at the loading dock "over 20 times" the day his wife and daughter disappeared – and that usually, he was rarely in the area, the affidavit says.
Another employee said Michael Blagg was seen pushing a "pallet jack with two large cardboard boxes" toward the rear of the building near the loading dock. When the employee offered to help, he told police Michael Blagg's response was "nope, just get away."
According to the affidavit, a retired crime scene investigator told police he "saw red flags waving around Mr. Blagg" and that whoever was responsible for Jennifer and Abby Blagg's disappearance had a "high level of comfort in the home."
While conducting surveillance of Blagg in January 2002, investigators say they spotted him stealing a paper shredder and office furniture from Ametek Dixson – something he initially denied but later confessed to.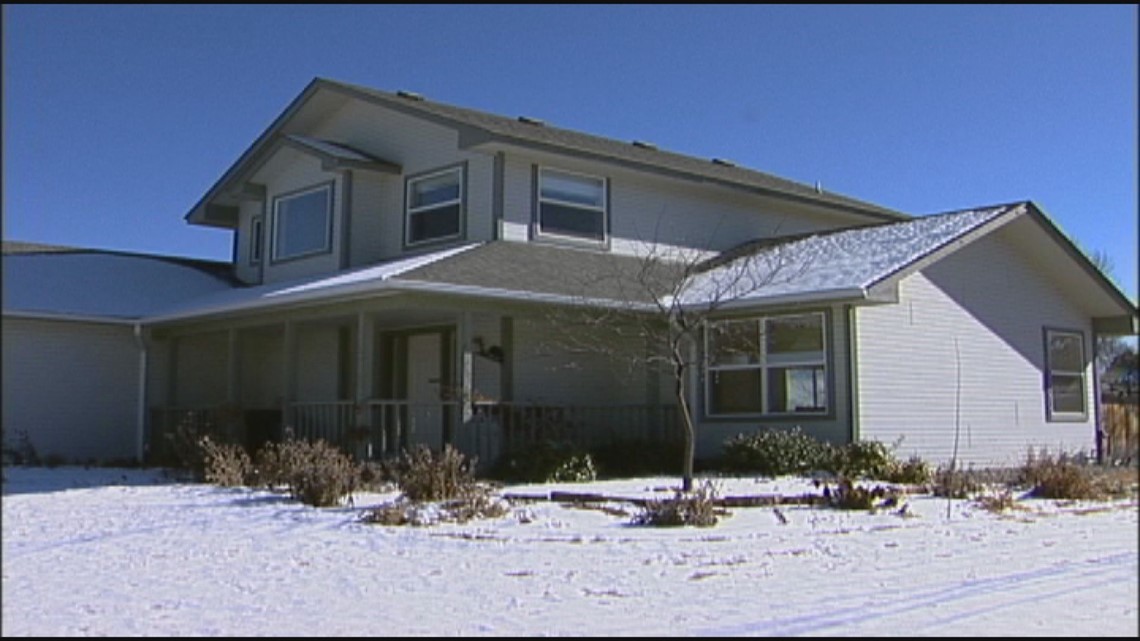 During an interview with police on Feb. 5, 2002, the affidavit says Michael Blagg broke down sobbing when an investigator asked him to tell the truth about what happened to his wife.
"Michael, while sobbing, his head lowered and his lips quivering, replied 'I can't,'" according to the affidavit.
When investigators asked him where his wife and daughter's bodies were, his response was "I really don't know."
Later, according to the affidavit:
"Michael Blagg gained his composure and again denied knowing what happened to Jennifer and Abby Blagg. A while later in the interview, Michael Blagg asked what were the consequences were for different types of murders. After talking for a few more minutes, Michael Blagg began sobbing some more with his head slumped and lips quivering.
"Your affiant told Michael again to tell me the truth and to get rid of the guilt he was carrying. Michael Blagg asked to pray for a moment. After praying Michael Blagg stated he wanted to tell the truth but he wanted to have a lawyer tell him what the truth was going to mean."
The interview ended, and the next day, Michael Blagg was found lying naked in his bathtub with his wrists slit. In a suicide note, he claimed he had nothing to do with his wife and daughter's disappearance.
The arrest and the trial
: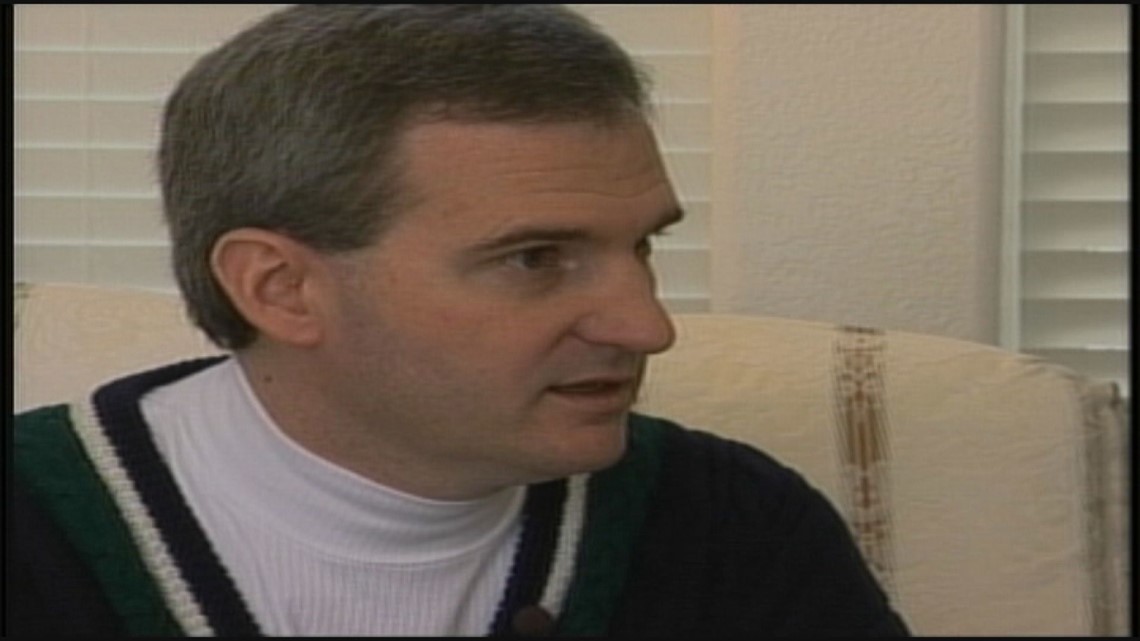 Investigators began searching the Mesa County Landfill on May 13, 2002. Two days later, Michael Blagg moved to Georgia.
On the 17th day of the search, the affidavit says an investigator spotted a leg dangling from an excavator that was pulling a pile of trash from a hole.
Digging that day ceased, and the next day, a woman's body was recovered. It had been wrapped in a tent – and was in a portion of the landfill filled with trash that had been dumped by Ametek-Dixson at around the same time Jennifer and Abby Blagg went missing, according to the affidavit.
The Mesa County Coroner identified the woman as Jennifer Blagg using dental records. Her retainer was still in her mouth.
Jennifer Blagg had been shot in the head, and her death was classified as a homicide, the coroner said.
A warrant was issued for Michael Blagg's arrest, and he was taken into custody that next day.
Even though Michael Blagg never confessed and there were no eyewitnesses, he was found guilty of his wife's murder on April 16, 2004, after 26 days of testimony -- 22 days of those devoted to the prosecution.
The jury saw 350 exhibits, including maps, financial records, photos and Jennifer Blagg's autopsy report.
More than 110 witnesses took the stand. Nearly 100 of those were called by the prosection. The defense had fewer than 20 witnesses.
Michael Blagg was sentenced to life in prison.
"I can tell you your honor that I am innocent of these charges," Blagg said in court, "and I have nothing further to say."
A break for the defense
: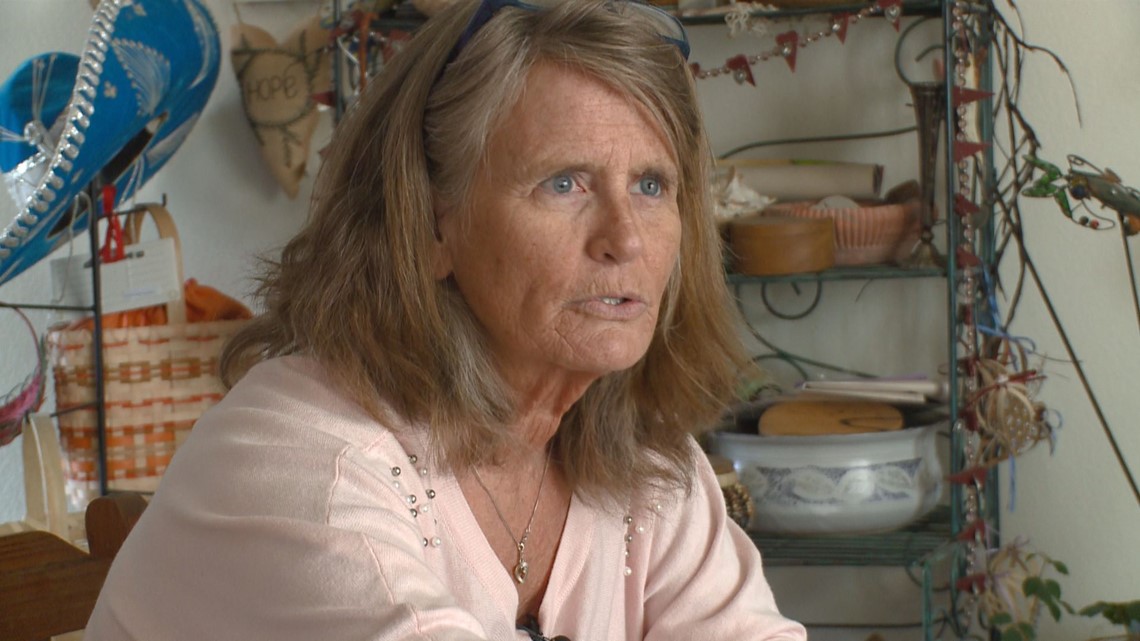 Marilyn Charlesworth is a name the public should never have known, but her testimony at a Grand Junction City Council meeting is what ultimately led to a costly retrial for one of Mesa County's most prominent criminal cases.
During the April 17, 2013 meeting, Charlesworth alleged that she had been a victim of domestic abuse for a decade. This conflicted with what she said on her pre-trial jury questionnaire, when she claimed she had never been a domestic violence victim and wasn't close to anyone who was.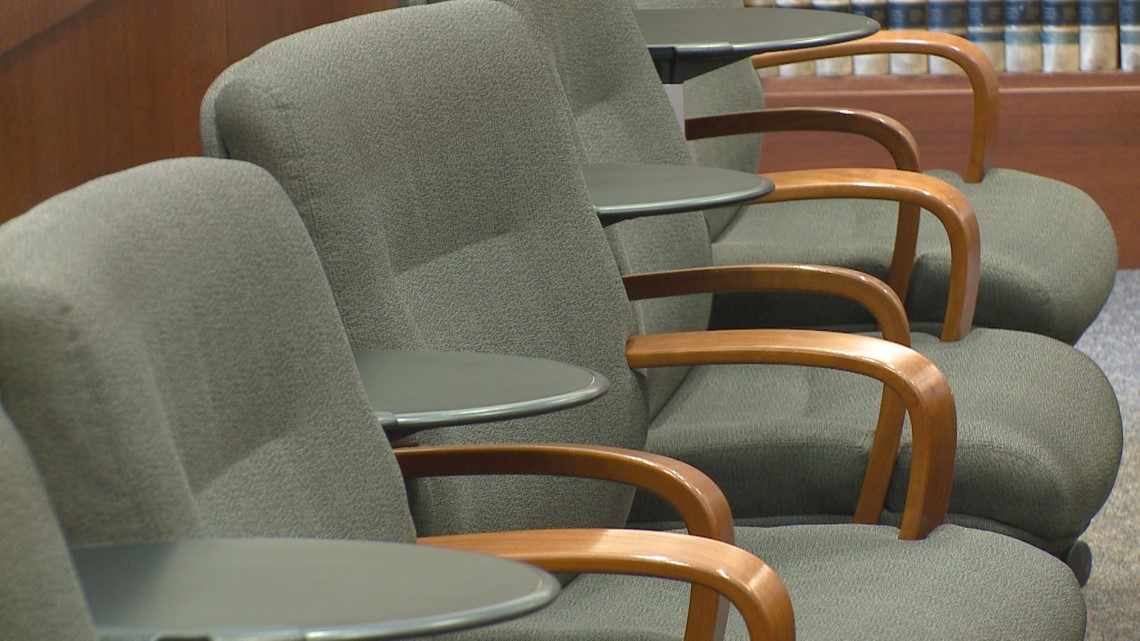 Charlesworth's name had been leaked shortly after the trial ended, and in 2005, Blagg's public defender tried to get the case dismissed on the grounds that her eyesight had been poor during the trial.
That motion was later rejected, but Charlesworth made the news again when her claim about being a victim of domestic violence led a judge to throw out Blagg's conviction.
Photos of Michael, Jennifer and Abby Blagg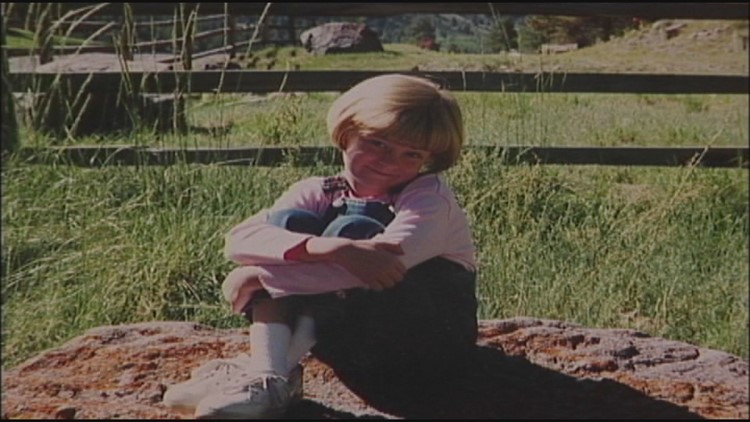 What has happened since and what's next
:
A judge, however, argued there wasn't sufficient evidence to use this evidence and chose not to permit it.
Opening statements are slated for next week.
Michael Blagg has been charged with first-degree murder after deliberation, use of a weapon in a violent crime, theft of $15,000 or more, theft of $100 to $500 and abuse of a corpse.
9NEWS will be covering the trial every day and posting updates to 9NEWS.com.