Just before 1 p.m. Thursday the department was called to the store at 3333 Clark St. for an attempted kidnapping progress.
When they arrived, they learned that a woman had grabbed a young child from a shopping cart and attempted to kidnap the child, police said.
Several other people in the store restrained the suspect until law enforcement arrived. The child was reunited with their parents and was not hurt.
The suspect, a 50-year-old woman from Blanca, was arrested on multiple charges including kidnapping, felony menacing, child abuse and disorderly conduct. It is not known whether the suspect had any connection to the child or whether the child was targeted randomly.
In its post, Alamosa Police thanked the "brave citizens" for their alertness and quick response.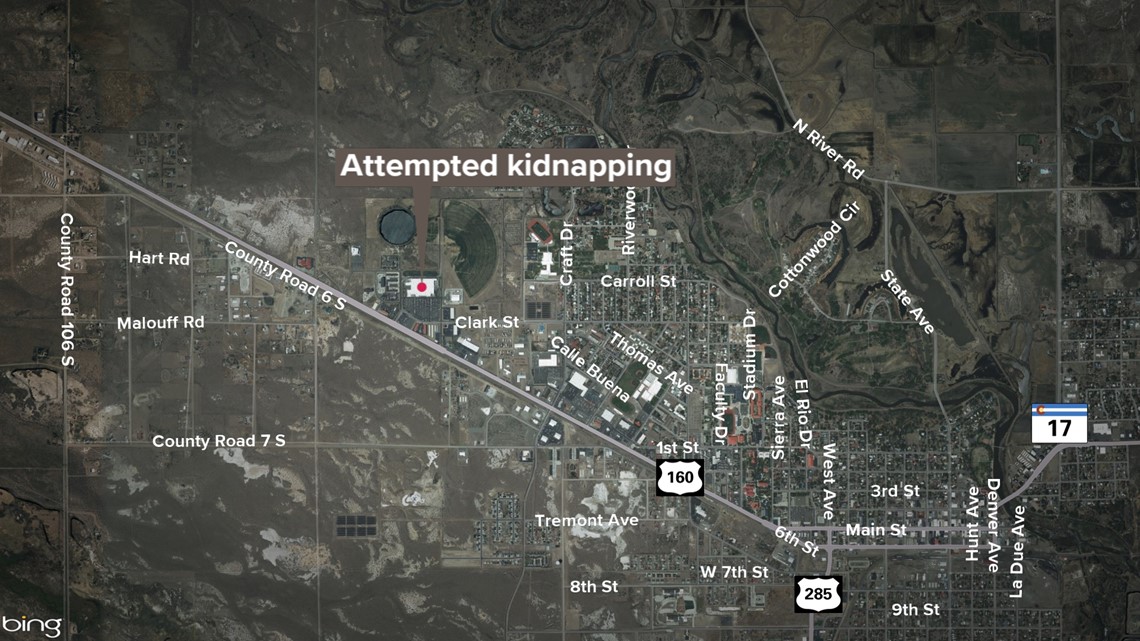 More stories from 9NEWS.com
9NEWS+ has multiple live daily shows including 9NEWS Mornings, Next with Kyle Clark and 9NEWS+ Daily, an original streaming program. 9NEWS+ is where you can watch live breaking news, weather updates, and press conferences. You can also replay recent newscasts and find videos on demand of our top stories, local politics, investigations and Colorado specific features.